... continued from Hawk page 8...

Later generation with the -100 series Hawk


Another pair of Airfix series 100 Hawk kits were made as described on page 8.... It has the later Hawk modifications.

For the World Air Forces in plastic Hawk series 100 models will be made for a Hawk mk.120 of the South Africa Air Force (SAAF) and an India Air Force Hawk mk.132 for which either Airfix kit #A03073A or #A03073 can be used.

South Africa (SAAF)
Assembly was done and for this model it was also decided to adapt the wing parts to show a drooped trailing edge flap as seen on parked Hawks.
The SAAF scheme desired is grey with low visibility Eagle roundels for a particular Hawk that has black panels and a "gannet" on the tail for the 45th anniversary of no.85 squadron.
The decals are available aftermarket but I made my own decals as good photos were found on the internet. The decals were designed with a graphics program on the PC and custom printed on a special laser printer "with white".
The airbrushed colours are first overal FS36320 for which Gunze Sangyo H307 acrylic was used and a pattern of FS36375 with Gunze Sangyo H308. After masking, the black panels were airbrushed.
Note the low visibily markings that were applied after the model received a gloss varnish coat.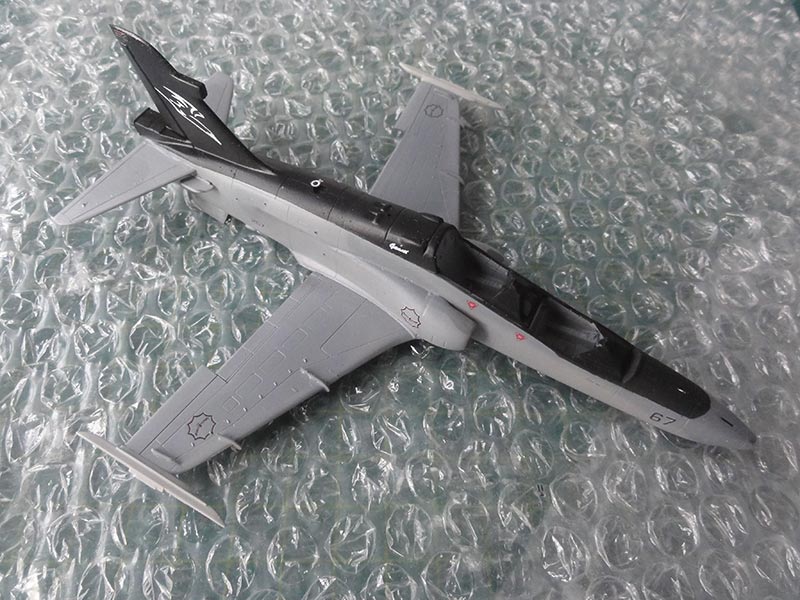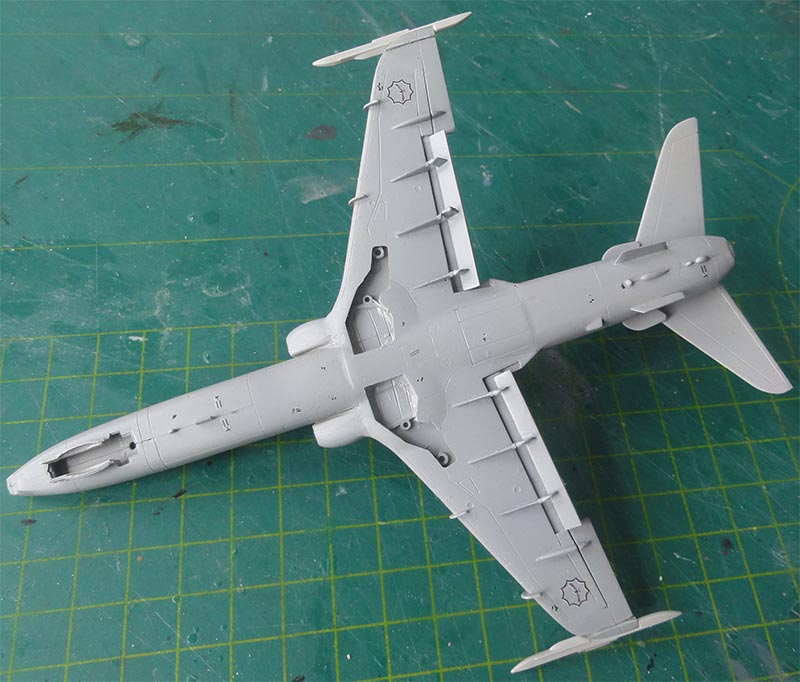 A pair of underwing fuel tanks were added after these were airbrushed black. The model was further completed as described for the earlier made Airfix kits on page 8...
A semi-gloss varnish coat was airbrushed consisting of a mix of Johnson Future/Pledge with a few drops of Tamiya Flat base X-21. This will give an even semi-gloss sheen and protect the decals.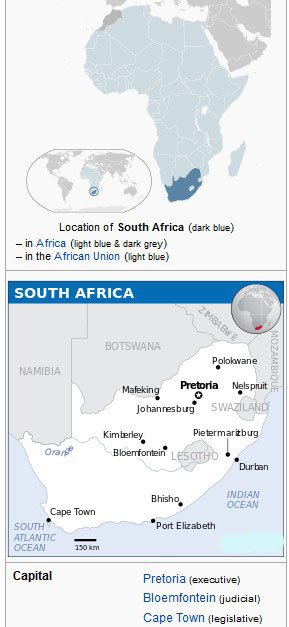 [area: 1,221,000 sq.km | population: 60 million | capital: Pretoria | GDP 6,500 USD per capita nominal ]
For more information about the South Africa Air Force, look at the Mirage page here...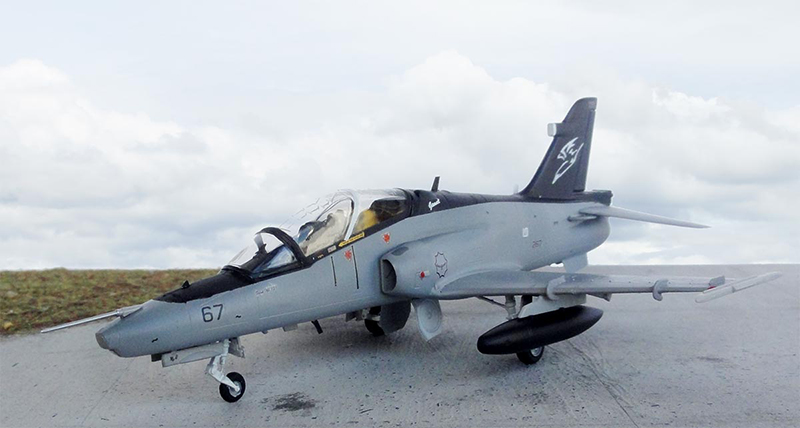 Hawk mk.120, South Africa Air Force, scheme of 45th anniversary of no.85 squadron "Gannets".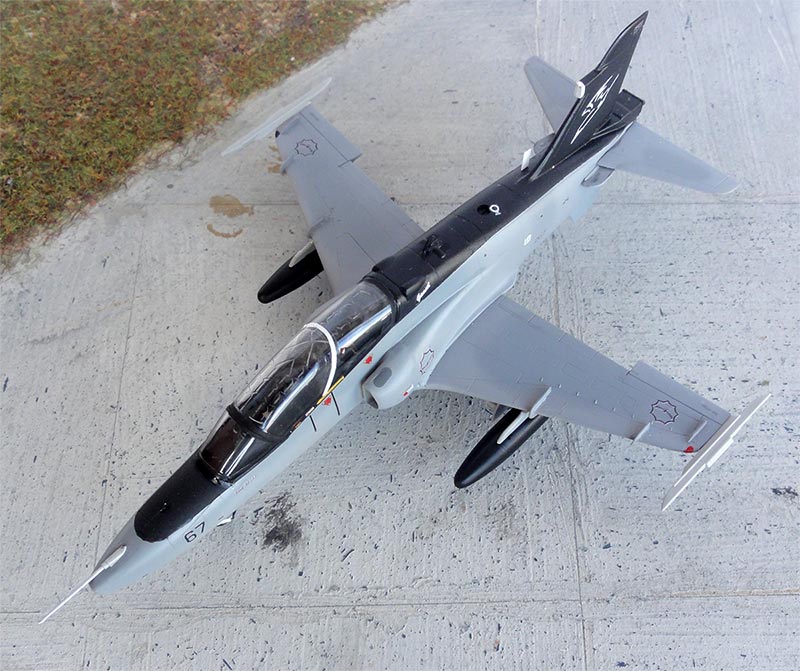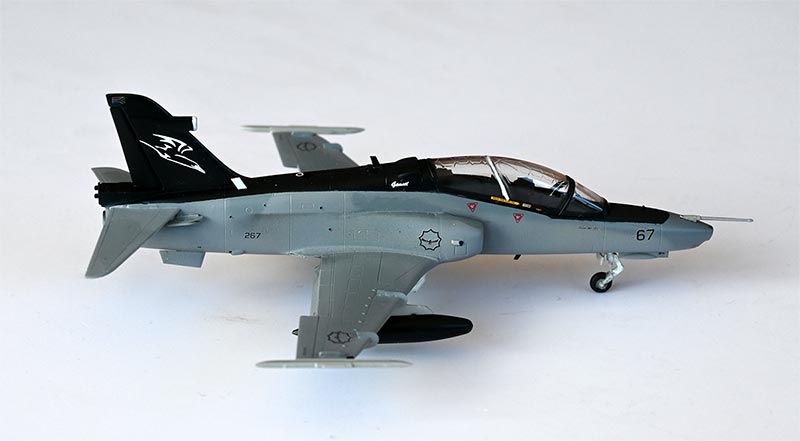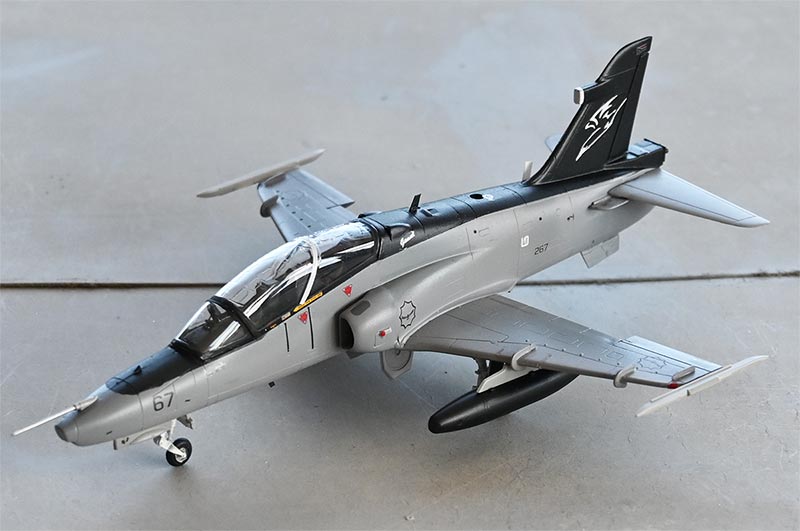 ... at the Cape