Start modelling the model...
I started with outlines the parts with a black permanent marker, this will help to establish how far to sand the pieces. Next, the various parts were cut out.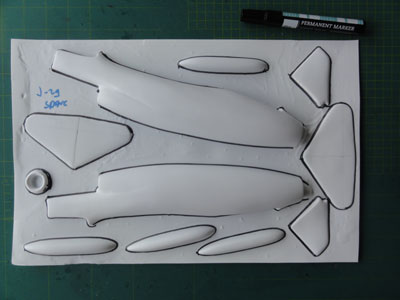 .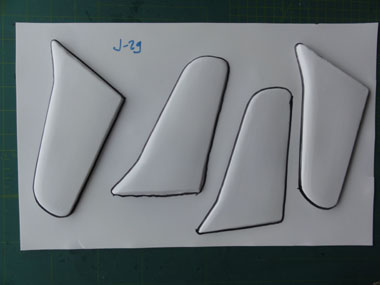 I also inscribed firmly with a sharp blade the part outlines and broke away the parts form their white plastic sheets. Spare bits were kept for later use when making the other interior details.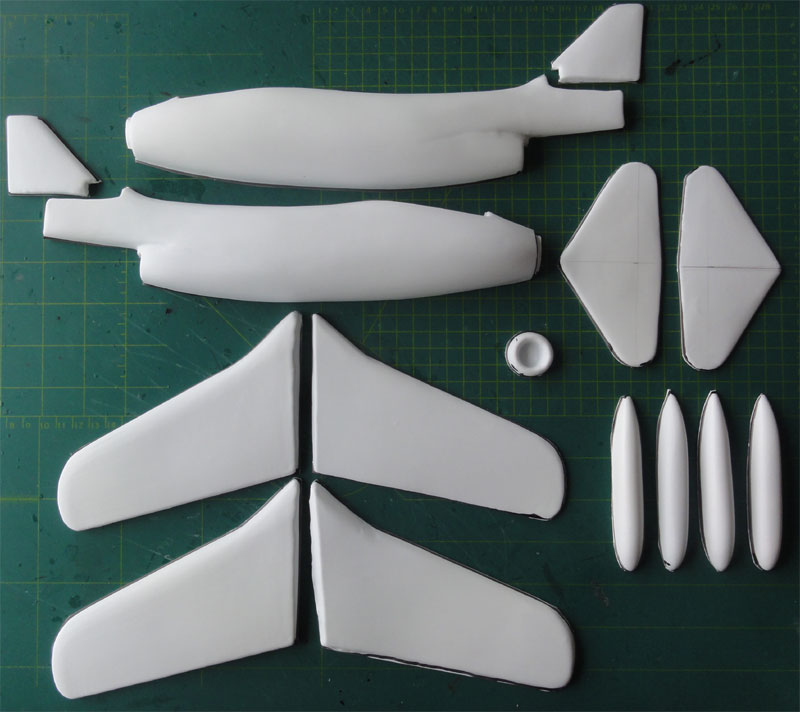 .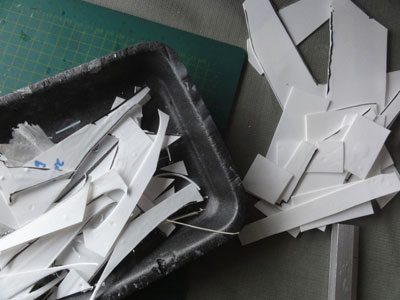 .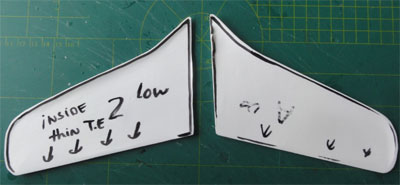 I also marked inside the various parts to avoid mixing these up. Next, the tidious work of sanding away the edges and basic parts was done on plenty of wet-and-dry sanding paper. It looks a great task but I used grade 180 which goes faster. Use plenty of water and ensure always sanding "flat" to avoid sanding away too much plastic as the plastic is not very hard.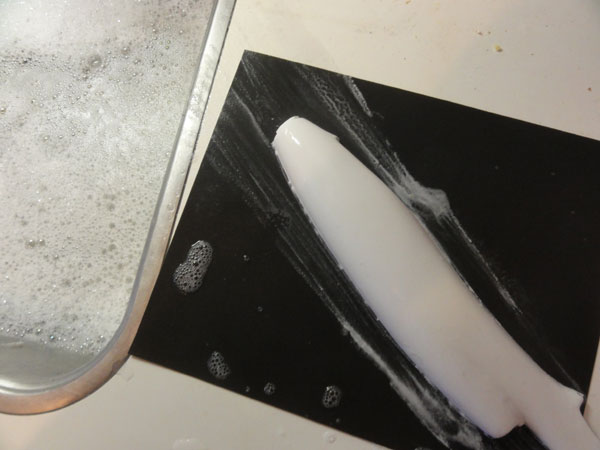 .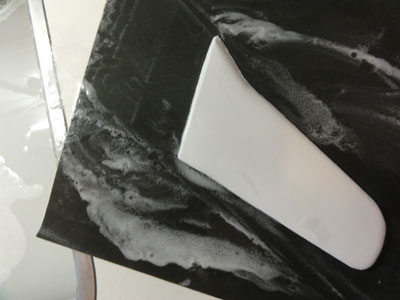 This parts removal and sanding out the parts took about 2 hours, not bad at all. The most tricky bit is the carefull sanding to obtain thin trailing edges at each wing halve and stabilizer.
After this, I was anxious to know how the main parts compared to the 1/32 scaled drawings.
The one piece windscreen an canopy also looks correct in both length and width. It is reasonably clear as well.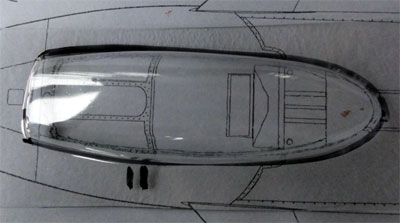 Moving to the fuselage, this showed its shape was not too bad: the length was about 3 mm short at the end and the height 1 mm short. But the proportions are OK and the end was I think deliberately moulded too short by ID models to cope the achieve later a thin edge. It will be extended with card to get a thin end. There is also a lower 5 mm section missing at the jet exhaust fairing end, but this will be corrected with a jet tube later, to be puttied and than sanded thin.
The intake ring is fortunately a seperate part and looks good. When looking next at the fuselage width, at the centre and rear, the cross section width looks fine. But at the nose, it looks I sanded about 2 to 3 mm too much off. This can be corrected with inserting card later on using the nose intake ring as reference.
The vertical tailfin looks OK and its height is far too much, but this done to remove appropriate plastic at a later stage to ensure a correct aft empennage with fuselage end, stabilizer and fin. Also, the fuselage end will be made into a blended smooth area.
The stabilizer outline looks fine as well.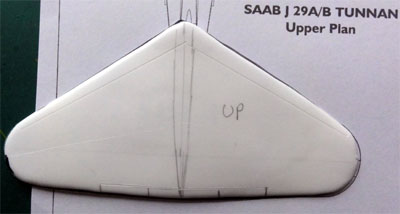 Looking at the wing and span, I found that the wing span was about 5 mm too short but accepted that for the time being to verify later once the fuselage is assembled. It can be corrected at the fuselage-wing junction. The wing leading edge is straight, so for an early J29A or B.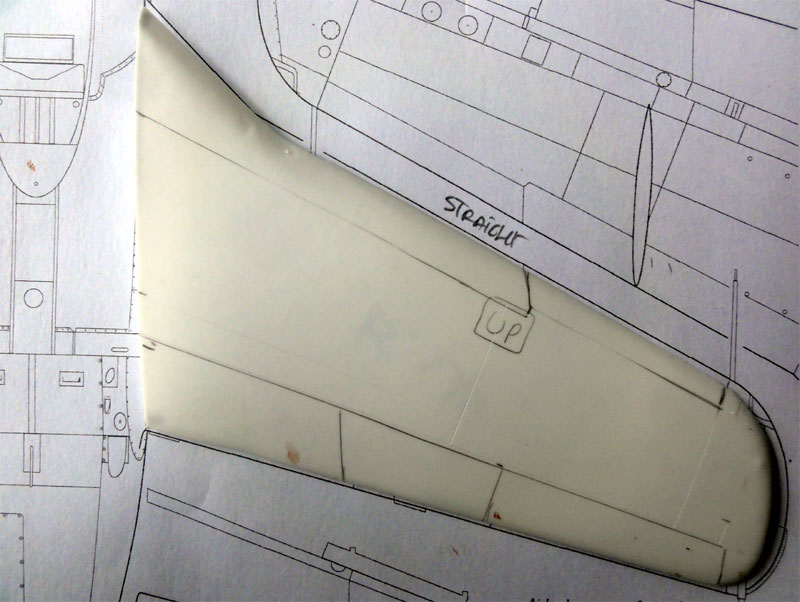 So the basic ID models / Tigger vacuform parts are thus surprisingly good in dimensions.