..continued from page 2....
The J29 model in 1/32 should now get its wind shield as a lot of puttying and closing gaps is needed. The windshield was masked off and the gaps closed with strip, card and putty.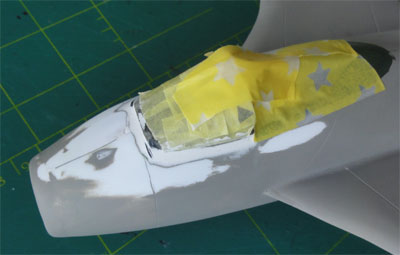 Several repeats were needed before a smooth result appeared.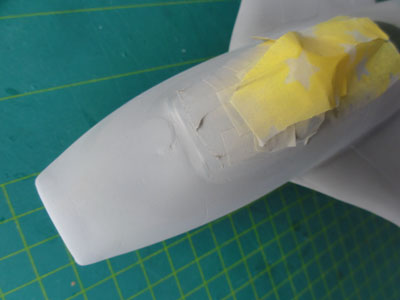 The scheme chosen was of a J29A with serial 29303 as flown by F13 at Norrköping, Sweden which appears to have a nice scheme.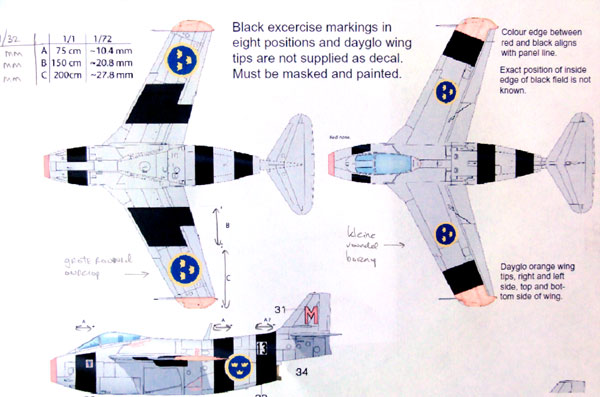 It is the same scheme as in the Tarangus kit in 1/72 scale and I have their instructions.



A few postings on the Large Scale Planes modelling forum ( see
http://forum.largescaleplanes.com/index.php?showtopic=63370 ) confirmed this colour scheme.
Various black panels are seen in this "exercise" scheme.
The metal finishing would use the ALCLAD II metalizer system. The model therefor got a gloss black under surface.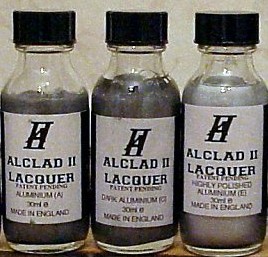 The orange areas on wing tips and nose intake were masked and than airbrushed orange using Revell Aqua 25 Orange acrylic, applying several coats on a base mat white coat.
The orange panels were masked to protect these for later. Next, the model got several gloss black coats that are required for the ALCLAD II system. The black "exercise panels" were masked now.
Several darker metal aluminium panels are seen on a real J29. A special trick was used by separately masking these darker areas, as seen below.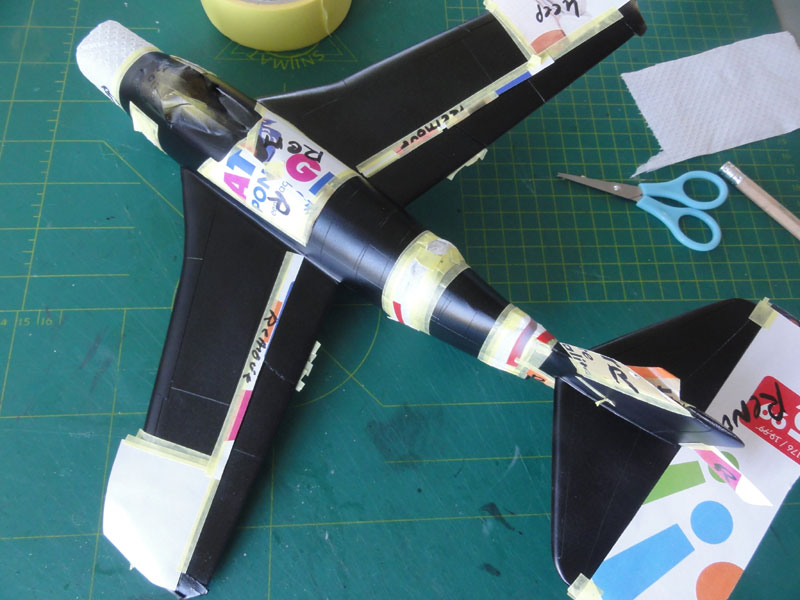 This masking took 2 hours to do.
When done followed the first coats of ALCLAD II ALC-101 Aluminium.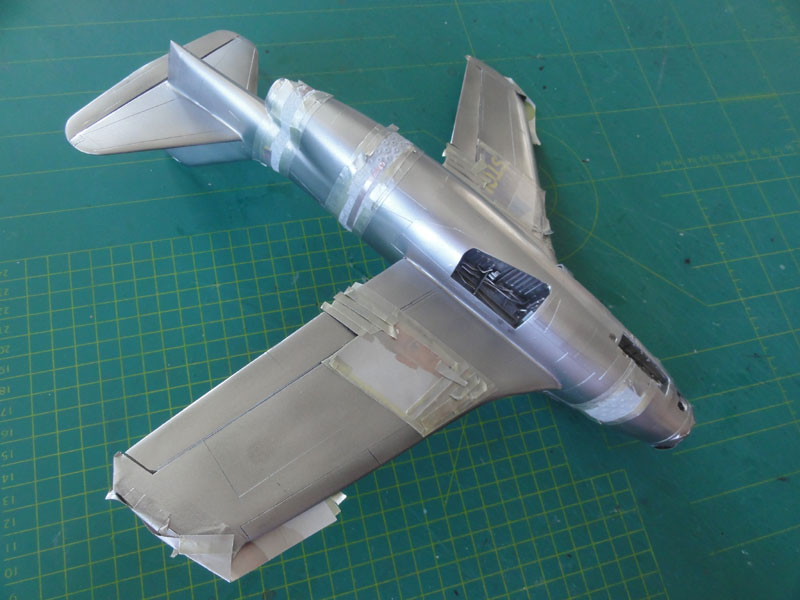 After a few coats, the masking over the "darker areas" were removed and again a few coats of ALC-101 airbrushed. These panels will appear darker if not too much ALCLAD II coats are applied.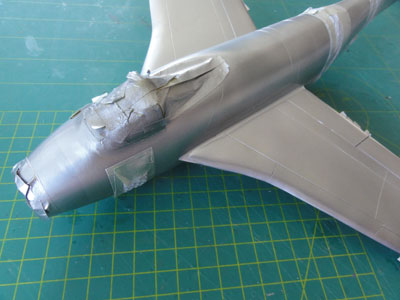 Finally, I lightly misted another few coats of ALC-105 polished Aluminium coats at selected panels. This will make things a bit more shiny.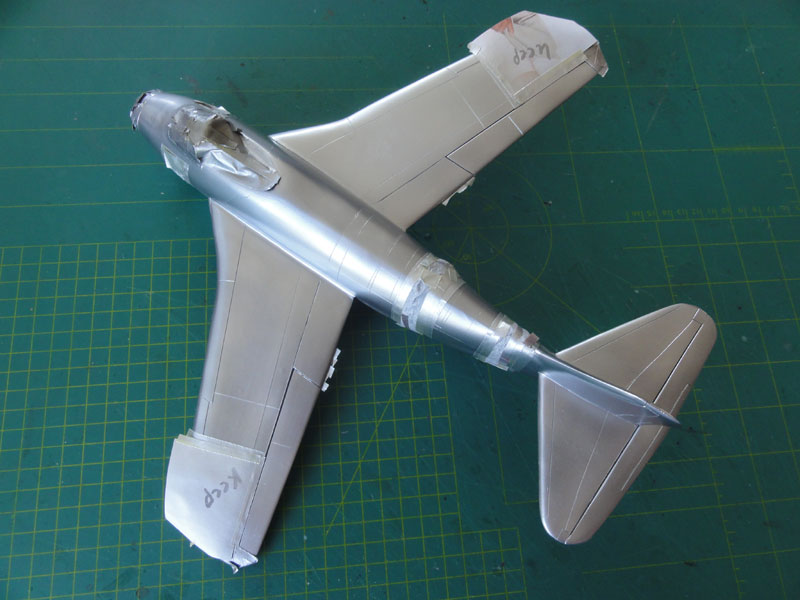 The undercarriage bays and separate doors were not forgotten.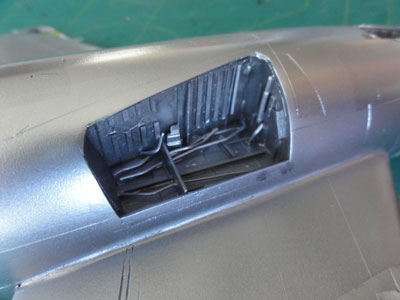 After drying for a few hours, all maskings and tapes were removed and voila... a nice J29 in the chosen scheme.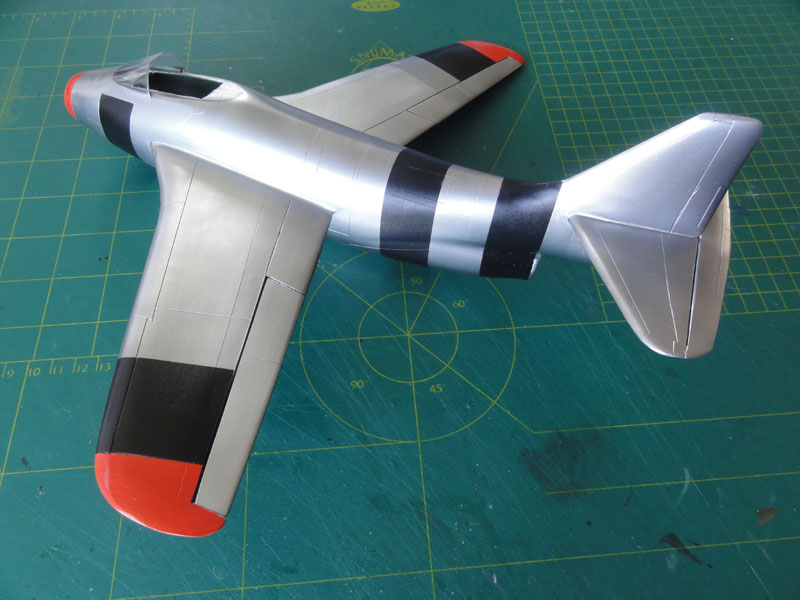 Upper view...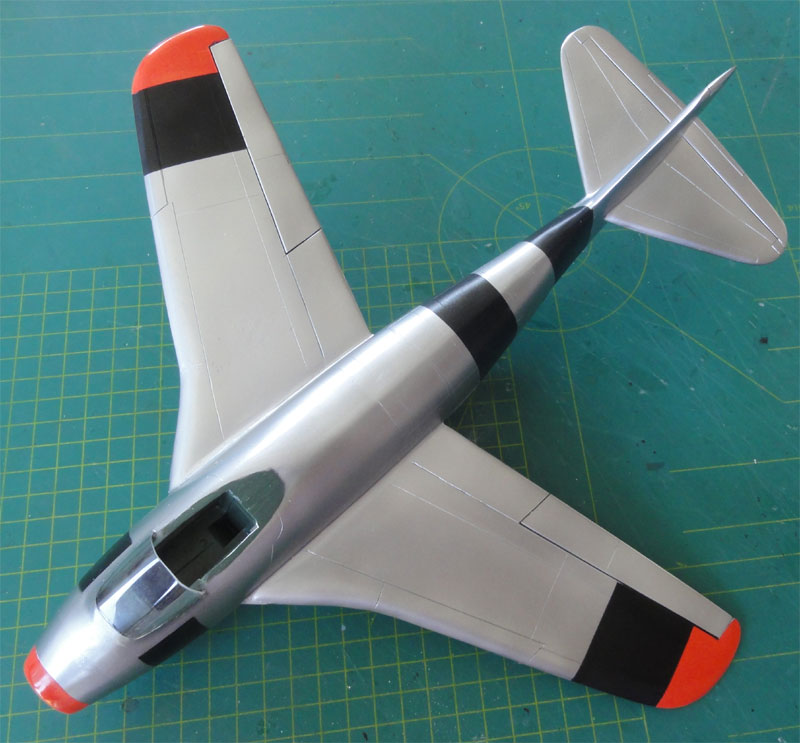 and lower view....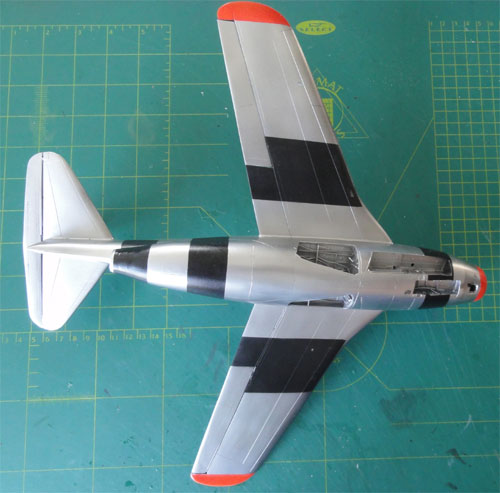 .

Now a next large challenge is getting the large Swedish roundels: in 1/32 scale I would need diameter 44 mm for the lower wing and 32 mm roundels for the upper wing and rear fuselage. How to get these? I had old Special Tryck decals and Flying Colours Aero decals but these are way too small....