... continued from F-5 page 1....

F-5A FREEDOM FIGHTER
(3) CF-5A VENEZUELA
I opted to make another ESCI kit as a VENEZUELA CF-5A, these are ex-Canadian aircraft so the ESCI kit is good for that as it has the typical characteristics like the slightly larger intakes and other CF-5 / NF-5 features. So for the model use pointy nose parts 73A and 74A. The flare dispensers parts #25C were not installed. Also, the model would get no missiles but only the coke-bottle tip tanks that are nicely provided with the kit.
First, the rear of the fuselage halves the holes for the jet pipes were opened up. Also the exhaust pipes parts #40C themselves were drilled open. As most parked aircraft show the leading edge flaps drooped down, with a razor saw the edges were sawed and the flaps bended donw a bit.
Some extra work regarding the canopy to be set open was done as described on the NF-5A kit. The remainder of the kit was simply assembled as per instructions.
Decals came from the AZTEC set 72050.


acrylic colours were airbrushed and used were:
green FS34079 using Gunze Sangyo H309;
brown FS30219 using Gunze Sangyo H310;
green FS34102 using Gunze Sangyo H303 and
the lower surfaces FS36622 for which Gunze Sangyo H311 is nice.
Demarcations between colours seem soft, this was achieved with free hand airbrushing with the fine Harder Steenbeck airbrush using in place simple masks.
The tank boom is also nicely fitted. Decals were applied after the model got a gloss base coat to prevent "silvering" with several airbrushed layers of Johnson Future/ Pledge..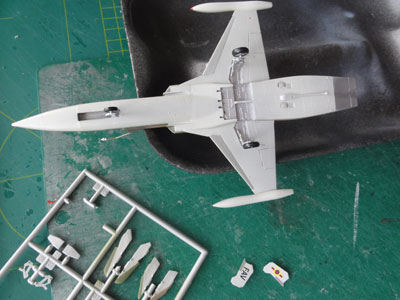 The model got a semi-matt base coat with the usual technique.
Some stretched sprue was added for the "hydraulics" in the undercarriage bays and gear. A nose pitot tube was installed made from a metal needle. A nice CF-5A model completed and now in the World Air Forces collection!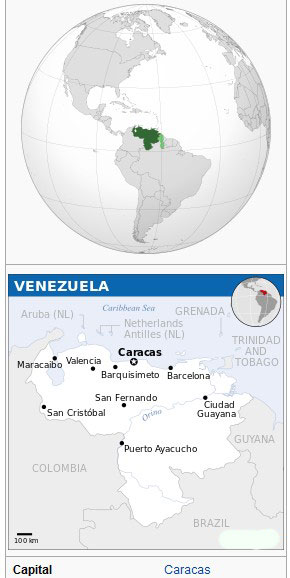 ..

....

.....

[ area: 916,500 km2 | population: 28 million | capital: Caracas | GDP >> 1,000 USD due to inflation per capita nominal ]
In Venezuela military aviation started with the Air Academy in 1920 with some French Caudron aircraft and Breguet aircraft. In the 1930's a first base was established at Boca del Rio and aircraft purchased from France, England and the United States. Venezuela had larger oil fiels and oil was exported, mainly to the USA and the neighbouring Dutch Antilles islands of Aruba and Curacao. During the Second World War more US support was obtained and locally in the Caribbean Sea German submarines on some occasions attacked oil tankers and ships.
The Fuerza Aerea Venezuelana (FAV) was formally established in October 1947. Also transport aircraft were used and aircraft like the Venom, Vampire, Canberra and F-86 Sabre. Politics were not always stable and meanwhile many air bases were established aircraft deployed. Forces were strengthened also because of fears on Communism propagated in Cuba. Venezuela exported large amounts of oil so financing was not an issue. Aircraft like Mirages V, OV-10 Broncos, Jet Provosts and later the T-2 Buckeye and various helicopters were operated. From Canadair second hand former Canada armed forces were acquired: 16 Northrop CF-5A and 2 CF-5D arrived from 1972. Most were based at Barquisimeto and local designation was the VF-5. Two VF-5A were also converted to a reconnaissance version as RVF-5A. From 1986 an additional 7 ex Royal Netherlands Air Force NF-5 aircraft were acquired. Soon some local VF-5 were upgraded as well with Singaporean assistance.
Later on, also F-16A and B aircraft were put in service as well as EMBRAER Tucanos. In November 1992 a coup was launched by the FAV general but that failed as some F-16 pilots still supported the existing government and shot down rebellian aircraft.
The FAV was renamed Aviacion Militar Venezolana in 2001 and later under the Chavez government "Aviacion Militar Nacional Bolivariana" in honour of the South American liberator Simon Bolivar. The last decade Russian "socialist" influence became larger and the AMNB purchased Russian aircraft like Sukhoi SU-30 fighters based at Barcelona and El Sombrero. Also Chinese K-8 trainers are used based at mainly the base Barquisimeto.


...
CF-5A or sometimes called VF-5A. Some 26 F-5A and B aircraft were obtained by the FAV through Canada starting 1972.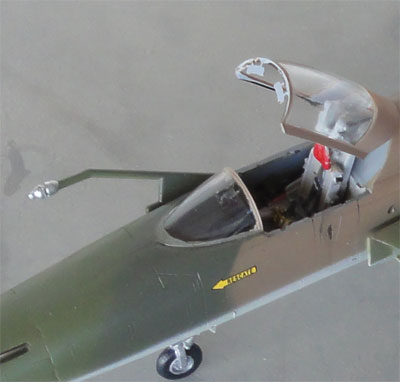 ...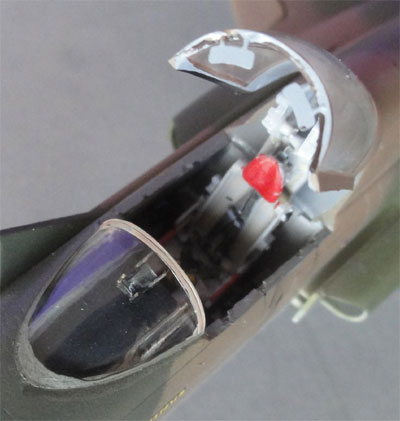 ...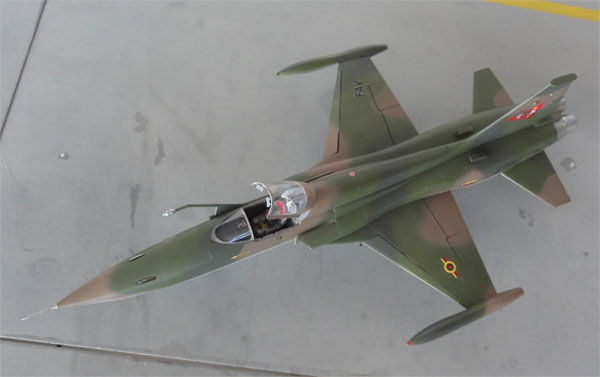 ...
This same aircraft is now on display at the Museo Aeronautico de Maracay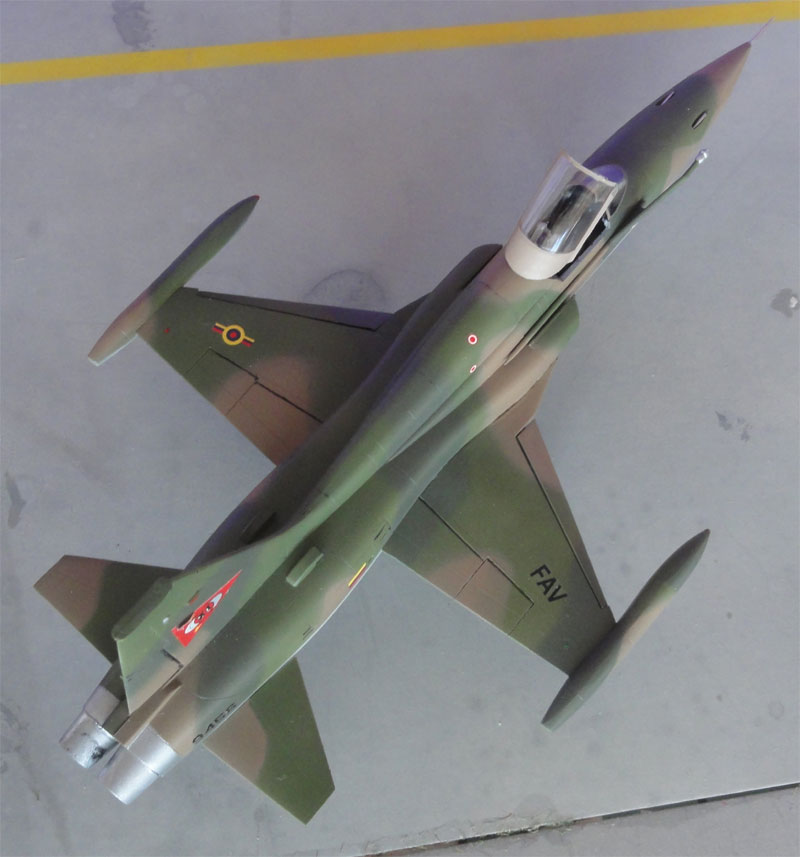 ...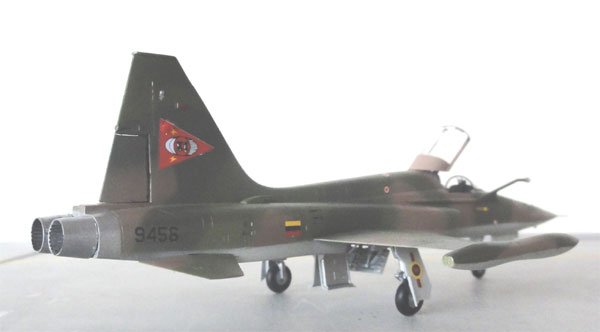 .Northrop CF-5A or sometimes called VF-5A with code "9456"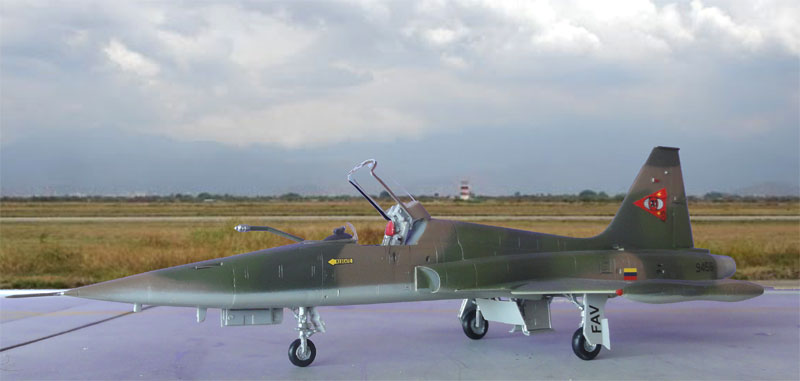 At Libertado air base, Venezuela
.
On to next F-5 [ Page 3.... ]