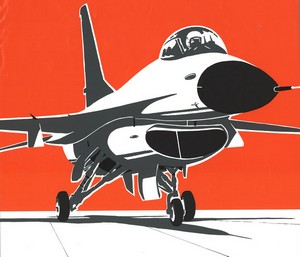 [37]

Another 1/72 Hasegawa two seater kit F-16B "PLUS" # 814 was made, now in a scheme of the Royal Thai Air Force of Thailand. Thailand operates Block 15 aircraft and these have the normal air intake and Pratt and Whitney F100 engine. So the Hasegawa kit can be built almost out of the box. The basic construction is the same as noted above for the Hasegawa F-16A and also as shown on page 5...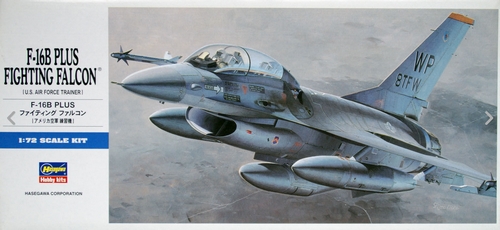 MODELLING NOTES:
Roundel positions vary on Thai F-16's, some are situated on the aft fuselage, on other aircraft near the canopy. Also, canopies can be tinted, on the large two seat canopy often the forward section only. Some are, others not. Also, some Thai F-16's have a spot light on the left side of the nose below the RWR bulge, but others do not. Also, radar nose cone colours vary as on many F-16's. So study photos if possible.
I obtained special decals from Thailand: SIAM decal set for F-16B 40,000 Hours Anniversary no. 103 Squadron of the Royal Thai Air Force.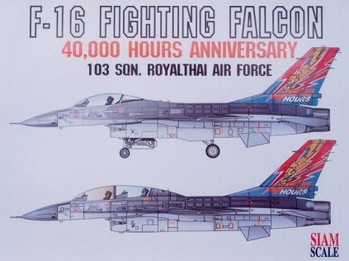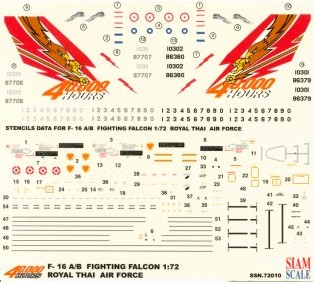 The standard F-16 colours are applicable for these Thai aircraft. So lower surfaces Fed.Std FS36375 (airbrushing Gunze Sangyo H308 acrylic), FS36270 (using Gunze H306), and aft upper areas FS36118 (using Gunze H305) with the airbrush. White inside bays and on undercarriage parts.
The F-16B with the special markings has a colourful vertical tail. I airbrushed the tail area first Revell 52 Aqua dark blue. This will be a nice base for the large decal.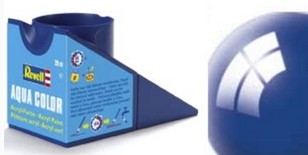 Before adding the decals, the model got a few gloss varnish coats (I used Johnson Future) to prevent "silvering" before putting on the decals.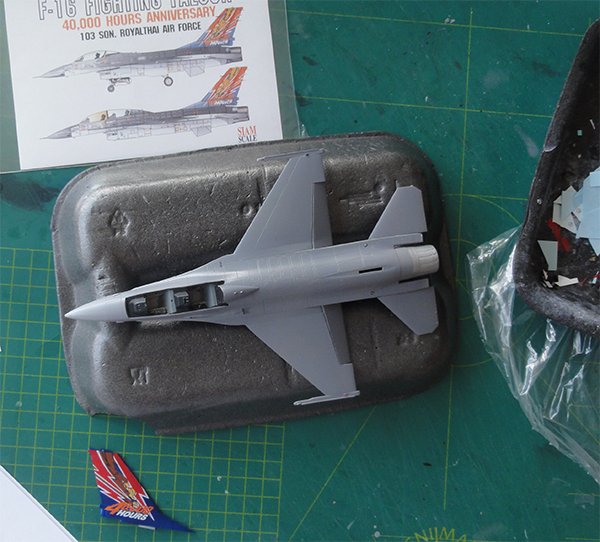 The walk way stripes are provided on this fine decal set.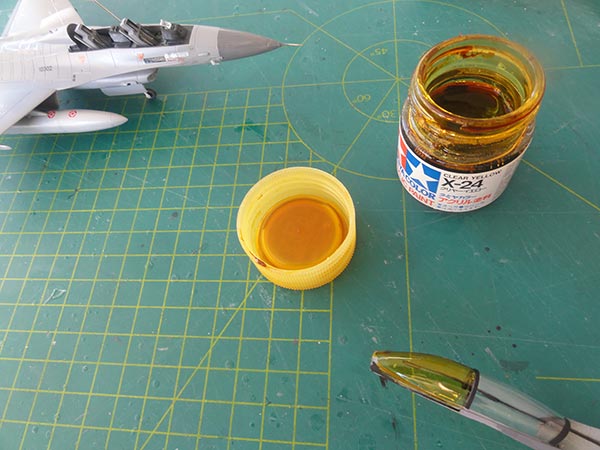 The radar nose is darker on this particular F-16B aircraft, this was painted dark grey. Also on this aircraft a canopy is fitted with a yellow tinted forward section. The canopy kit part was "half" dipped in Tamiya X-24 clear yellow; the frames were than painted in the camouflage grey colours.
The model was for the rest completed in a similar way as on most other made F-16 models such as landing gear, static dischargers. Two fuel tanks with their pylons were also fitted.

[ 513,000 sq.km | capital: Bangkok | 69 million inhabitants | GDP per capita $7,600 ]



The USA supplied starting in 1988 under various "Peace Naresuan" programs until 2003 at least 40 F-16A and 11 F-16B Block 15 aircraft. In 2005 7 additional aircraft were donated by Singapore. It seems night-attack capability was enhanced with the delivery of Thomson CSF Altis II and Rubis pods to deliver GBU-10 and GBU-12 guided bombs. It seems a MLU upgrade program was started in 2011 to extend F-16 service life. Thai F-16's fly with no. 102, 103 squadrons from Korat and no. 403 squadron from Takhli.

For more info about the Royal Thai Air Force look at the Fantrainer page here...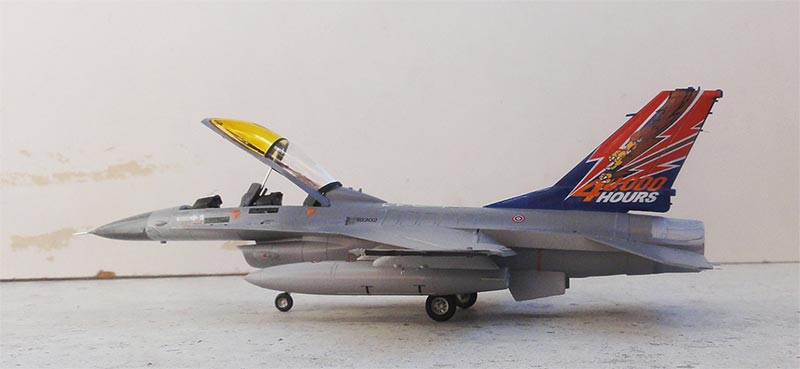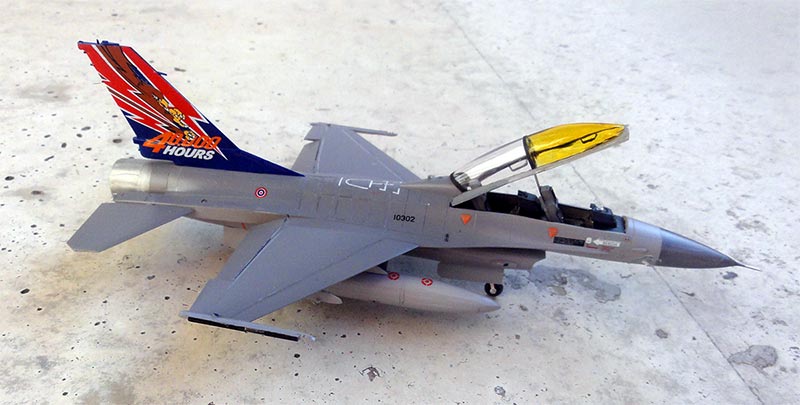 F-16B Block 15 OCU4, serial 10302, Anniversary 40,000 hours of no. 103 squadron "Lightning" , based at Korat AFB, Thailand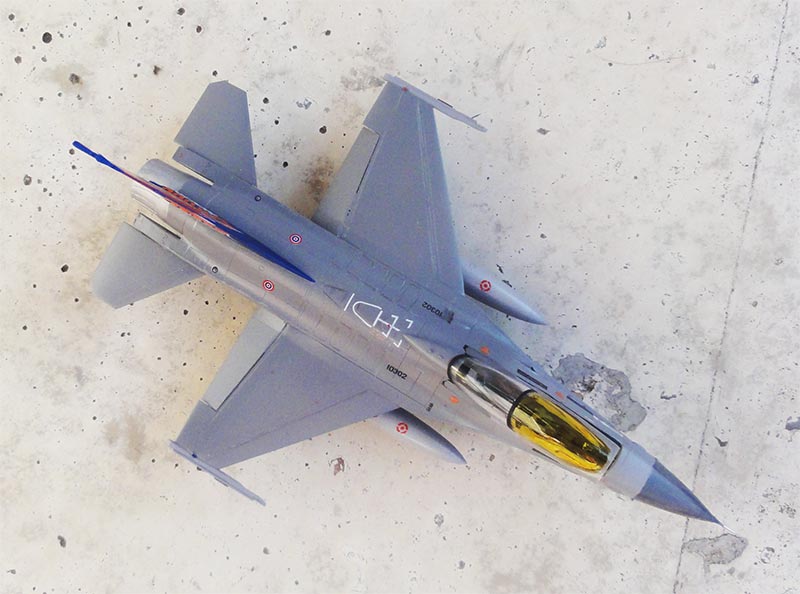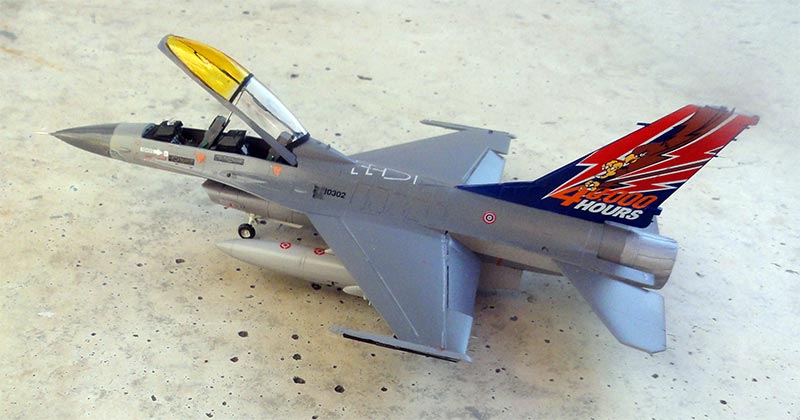 .... at Korat base...