Continued from page 2.....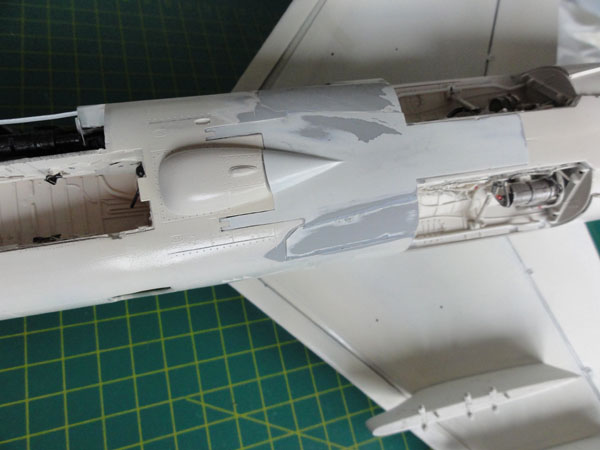 Some additional filling was needed on the lower airbrake. Better do this earlier on your kit!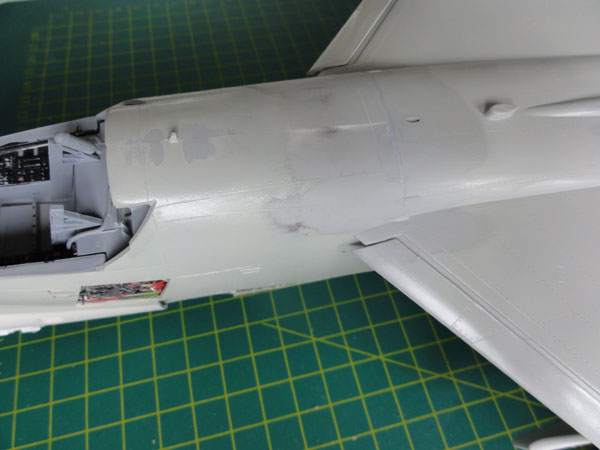 The wing fuselage joint also needed some extra filler and sanding.
The version and scheme depicted required the standard older style US NAVY colours of Federal Standard
FS16440 Gull Grey upper areas;
FS16875 White lower areas and flying surfaces;



For the FS16440 I used Mr.Hobby Gunze Sangyo acrylic #315 and for the white Gunze Sangyo #1
With the Harder Steenbeck airbrush, this was applied. This Mr.Hobby Gunze Sangyo paint brand is really good and as an acrylic much "healthier" than enamel paints. On the wing and fuselage some pre-shading was done with black paint to get some subtle colour differences later on. Also the smaller parts like doors, brakes and flaps and slats were airbrushed at the same time.
Decalling was done on these gloss surfaces using this method...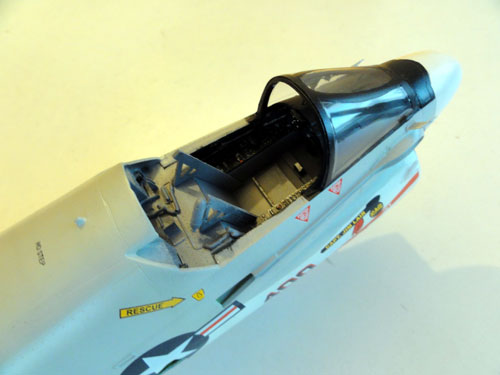 Fitting the windscreen went OK but takes a lot of time tomake sure that nothing is damaged with the resin frame of the ZACTOMAN set. Inside, some extra detail was added as well.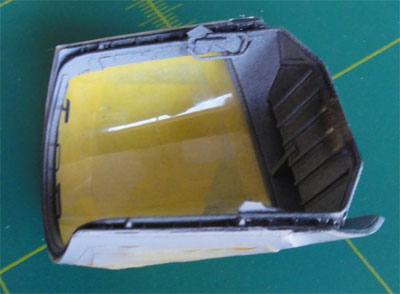 Fitting the glass section of the canopy must be done verry carefull. The area was masked for spraying light gull grey.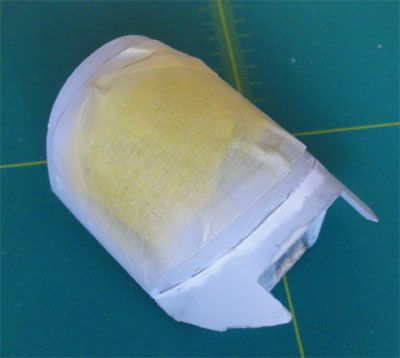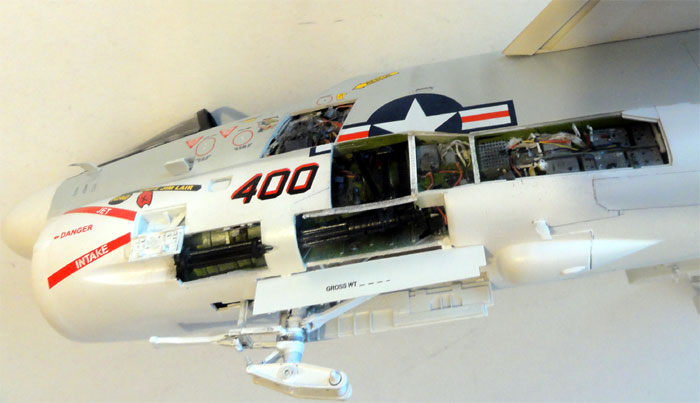 Some extra detail in the various opened up bays. (The LOX bottle still to be fitted).