... back to page 1....



The Soviet design buro of Sukhoi developed a ground attack aircraft during the Cold War in the end sixties / beginning seventies. The configuration has a straight wing design that can carry many pylons and weapons. It also has a powerful 30 mm GSh-30-2 canon. The pilot has a K-36 ejection seat and the aircraft is heavily armoured. The first flight of the "T-8" , later the SU-25, was in 1975. NATO codename is "Frogfoot" and several versions were developed including a two seater trainer, the SU-25UB. The two seater has a raised rear seat under a single large canopy and larger tail surfaces. The type was first exported to Warsaw Pact countries like CzechoSlovakia, Bulgaria and taken into the inventoryby the separate ex-Soviet states after the collapse of the USSR. It was also soon exported and the SU-25K is a version with simpler systems and went to various countries (though often in small numbers) like Angola, Chad, Congo, Ethiopia, Equatorial Guinea, Gambia, Iran, Iraq, Niger, North Korea, Peru and Sudan. The SU-25 UBK is a two seater version of the export version SU-25K and many air forces have a few for training along their single seater attack SU-25K.





Over 1,000 SU-25 aircraft were manufactured and they were used in various conflicts across the Globe.





Data: Max speed about 950 km/hr, combat range about roughly 500 km. Up to 4,400 kgs weapons on many pylons.





Many years ago I made the 1/72 KP kit of the SU-25.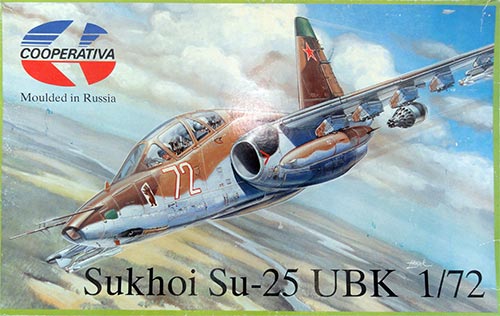 The

Cooperativa

kit #R72005 of the SU-25 UBK Frogfoot two seater was released in 1994. It appears to be an adapted UNDA kit with new parts. This is a short run kit with about 70 parts in white plastic and not all have part numbers. Sprue gates are thick so use a razor saw to remove them from the sprues. The large two seater canopy typically of the UB, the part is one piece and rather thick. There is also a small etched metal fret with detail parts and a foto-negative for the main instruments. But the effort to supply these smaller parts is a bit useless as the kit is crude.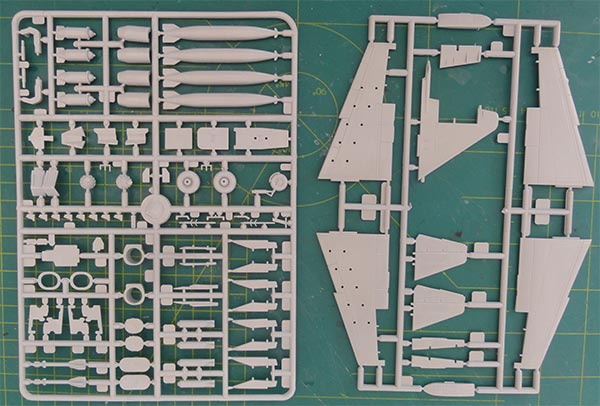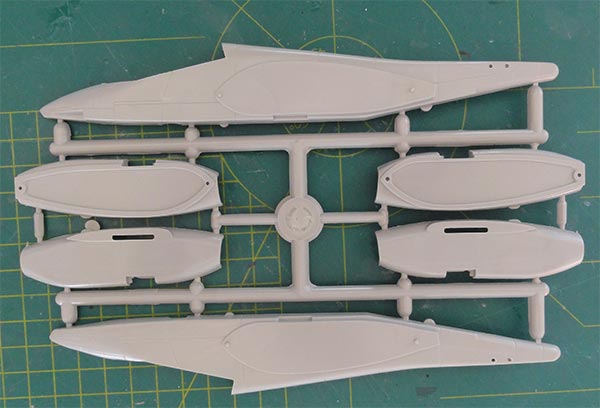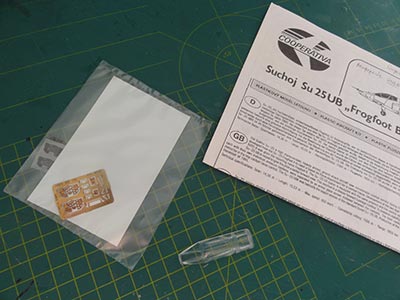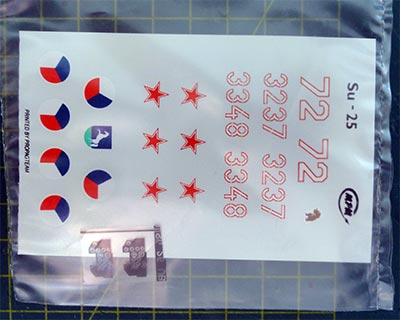 Decals are for 2 unidentified camouflaged SU-25UB with a choice of Czechoslovakia or Soviet markings. These are printed by Propagteam / MPM.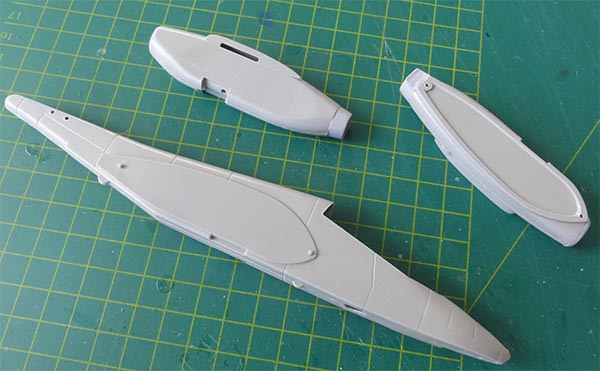 Kit built-up is rather complicated with seperate intake fairings but the kit does have separate ailerons. And the engraved panel lines are pretty nice. Stores comprise fuel tanks, bombs and but the missiles are better replaced.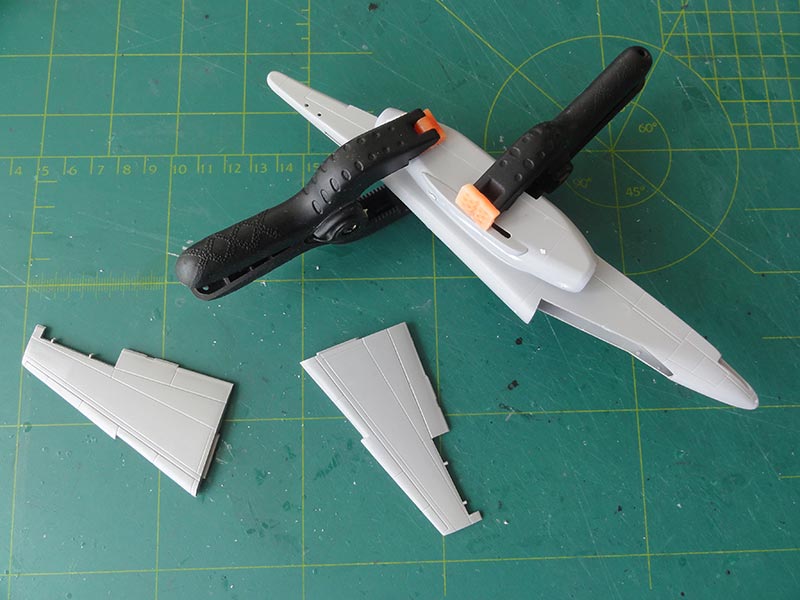 The model needs some work to look better. The intakes are very simple but have some "fan disks" and undeep. I decided to add protecting covers, otherwise a lot of work is needed to get smooth intakes. I also opened up the main gear bays and boxed these in with card. The undercarriage parts are also crude so adding a bit detail such as hydraulic wires will improve these.

I added a lot of nose weight to avoid tail sitting before closing the fuselage. Than the fuselage and side intake fairings were set in place. A lot of filling and sanding is needed. The rear exhaust fairings fit bad.

The cockpit as provided in the kit is very crude with unusable seats and the part numbers indicated in the instructions seem incorrect. I replaced those with spares and choose to set the canopy closed. As the canopy is one part, cutting this reveals thick plastic so it was set closed and as the rear canopy section is moulded with the fuselage, not the canopy. The cockpit interior I painted Russian interior green/blue with AKAN acrylic 73005, though not sure this is correct. The seat head rests were painted black and I added a few straps made from slices of brown tape.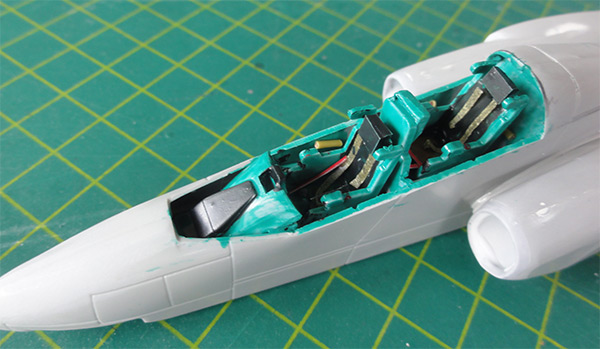 The fuselage spine needs sanding to fair in with the clear canopy. Check fit and sand as needed. I also installed the canopy at this stage.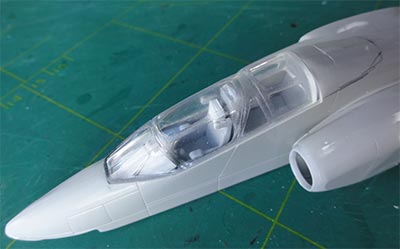 After protecting the clear areas with tape, fill the gaps and sand smooth. When done, the wing halves followed.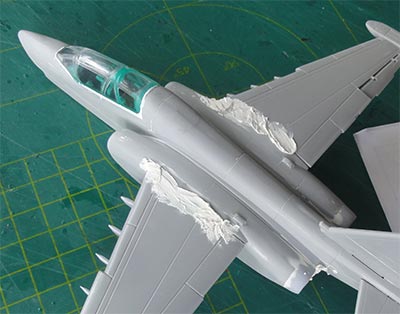 Than, another round of filler and sanding followed.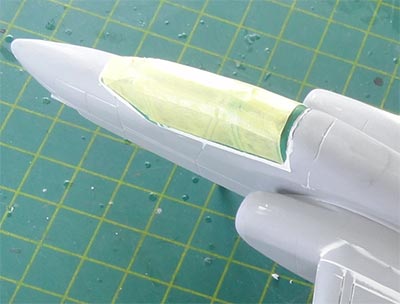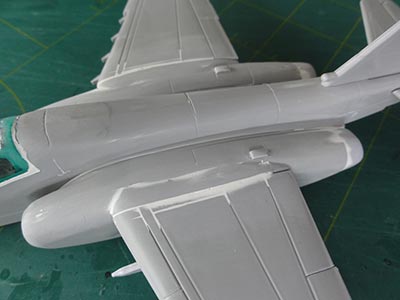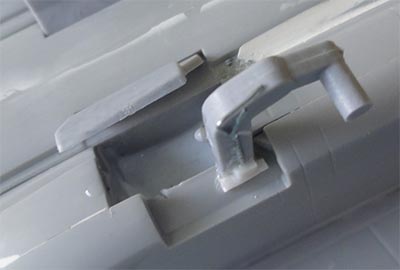 I added the many pylons as these would get the same lower colour. I also added the 2 main gear legs. The panel lines as seen here are a bit deep but camouflage paint will hide them a bit.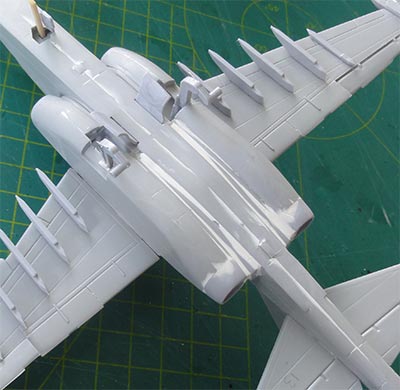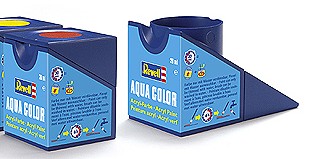 Now first airbrushed was a primer: base grey with Revell 75 "steingrau" aqua to check for any errors in filling. After a good result, the final colours would follow.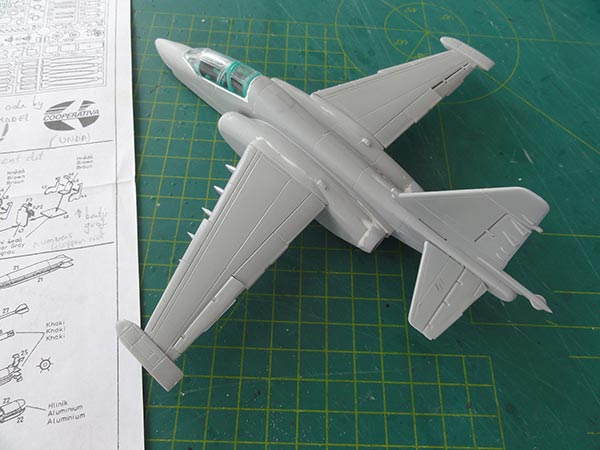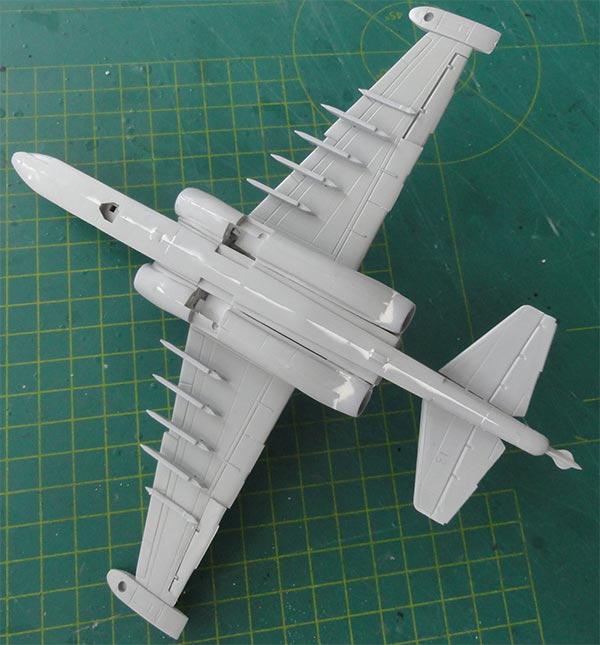 Still some gap closure needed!

I opted in my "World Air Forces" collection a SU-25UBK of

Equatorial Guinea

in Africa.
A fine SU-25 decal sheet is of Authentic Decals #72-47 but I adapted the aircraft number for a two seater UBK.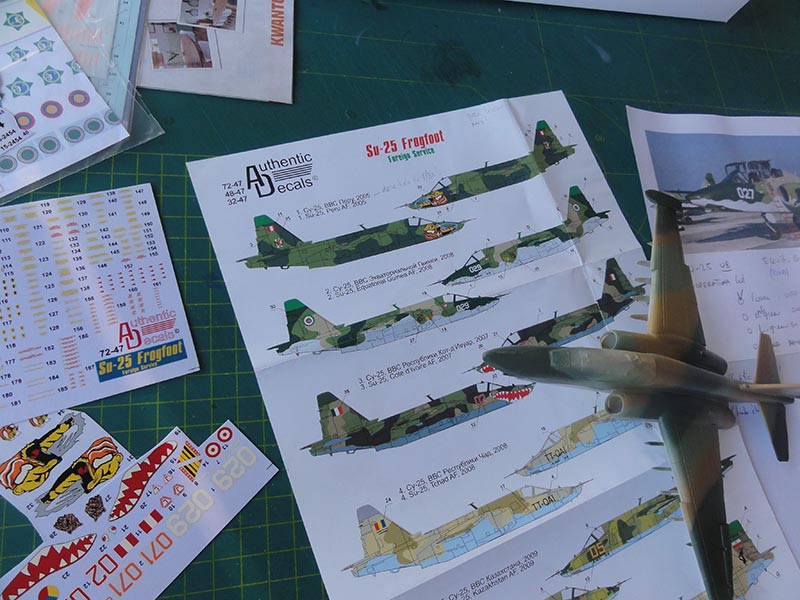 The camouflage was picked with these acrylic colours:
- lower surfaces "off white" with Gunze Sangyo approx. FS 36622
- sand using Gunze Sangyo 310 approx. FS30219
- light green Gunze Sangyo 312 approx. FS34227
- dark green Revell 39 aqua.
Between airbrushing with the Harder Steenbeck Infinity these coats, masking was done with tape and holding a piece of paper in a pattern.
Next the model details were added. The various pitots and probes were made from a metal needle and bits and pieces. On the undercarriage legs hydraulic tubes were added from metal wire. The nose gear leg was refined with some rod and the mud guard.
I also decided to add 2 wing fuel tanks and the smaller bombs in the kit that look a bit like FAB 250 (but if you have better ones, replace these).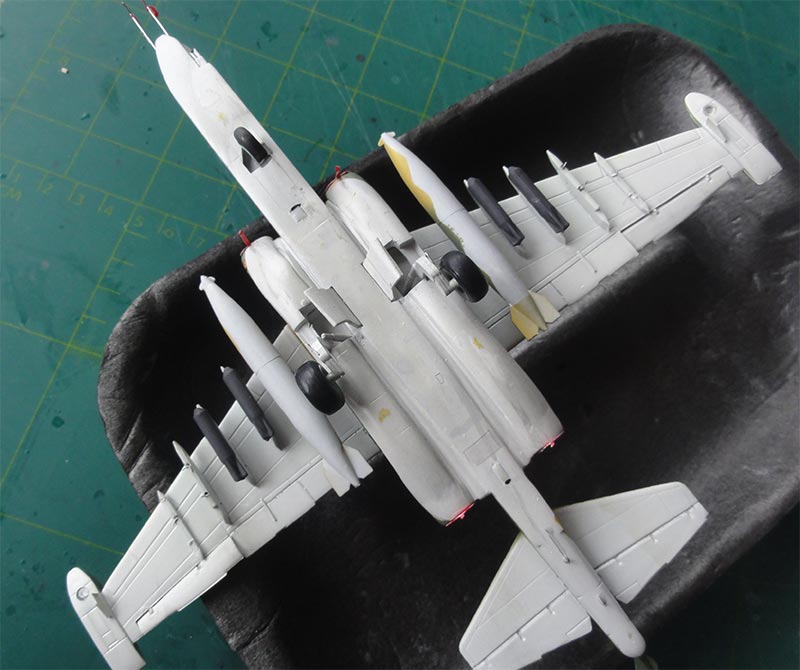 A gloss coat of Johnson Future/Pledge airbrushed mixed in with 15% Tamiya Flat Base X-21 acrylic to get matt sheen completed the model (shield off the clear canopy while applying this coat).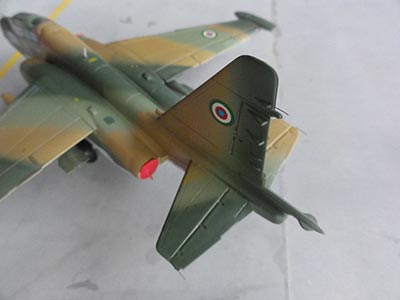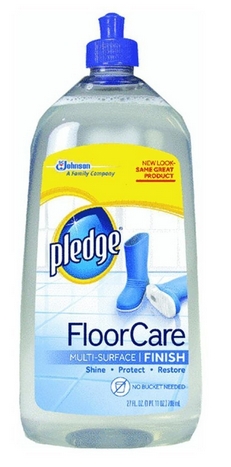 Covers were added from thin plastic painted red as well as o
n the pitots a few red "remove before flight" warning vanes.
And a few "static dischargers" made from thin flexible fishing wire on the tips of wing and tails.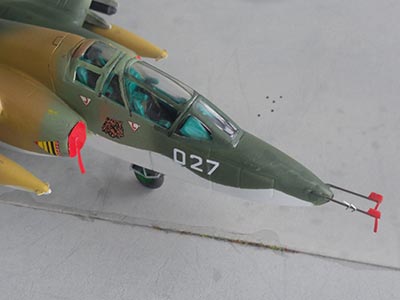 This completed this model. Not perfect but as two seater model a nice addition to the

World Air Forces collection.