Handley Page HP-115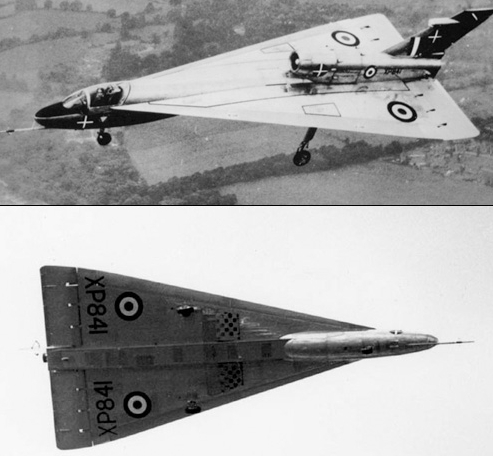 The Handley Page HP-115 was built to a British contract of the Ministry of Aviation of 1960 for aerodynamic research into a low aspect ratio (delta) wing. It was the first type of test aircraft to get experimental data on such a wing and information was used in various aircraft such as the Concorde. First flight was August 17, 1961.
The Viper engine of the HP-115 was mounted in the tail. Construction was metal with fabric rudder and elevons. The leading edges could be changed for tests, to change the camber of the delta wing. The landing gear was fixed and not retractable.

The model is from "Project X" and is a vacuform with some metal parts for the seat, landing gear. I bought in around the year 2000.
The canopy is a transparant vacu and the vacuform model needs sanding to separate and get the few parts for the model. (please note that ANIGRAND also has a 1/72 resin model now available).



The model is simple, but the difficult area is the rounded engine intake. I inserted a tube there to help get the shape right. Later on I settled for a red intake cover.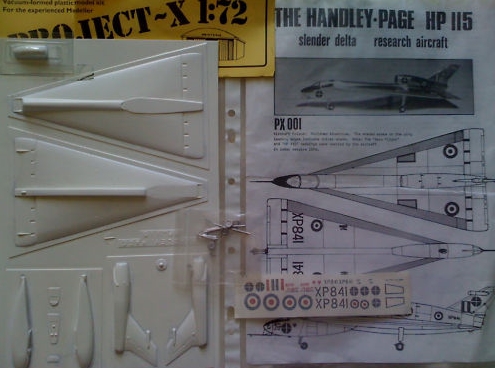 Some putty and sanding is needed.
I used the JANES pocket book #12 on experimental aircraft. On internet, walk arounds can also be found. The Handley Page HP115 plane is now seen at the Yeovilton Museum (UK)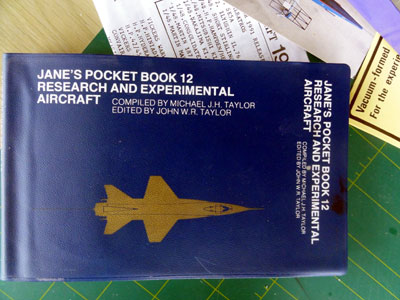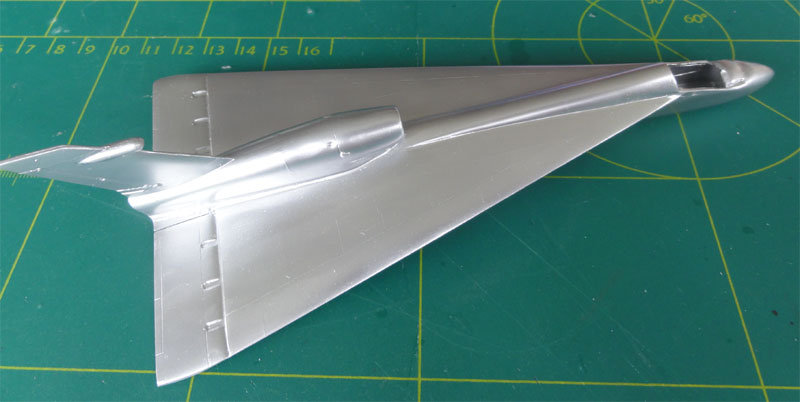 After sanding, polish the model to remove scratches. It got a coat of gloss black with the airbrush and than a coat of ALCLAD Gloss aluminium. This was polished to get a nice sheen.
The cockpit was detailed with some bits and pieces and an instrument panel.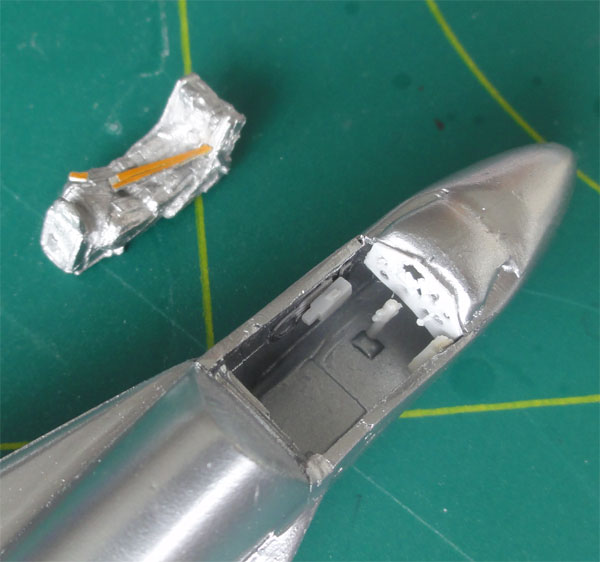 It was painted with various grey tints and some black. Note that the cockpit is really very black overall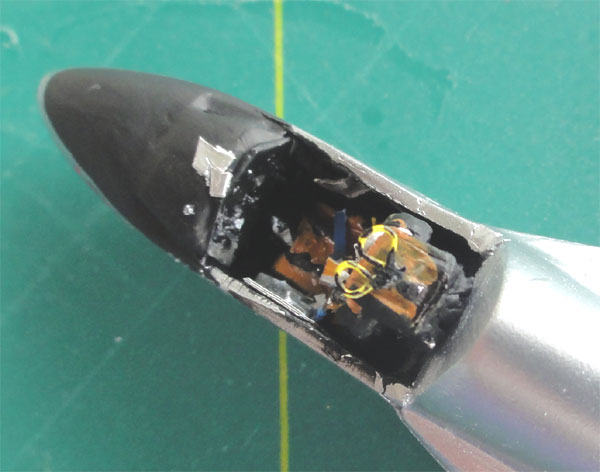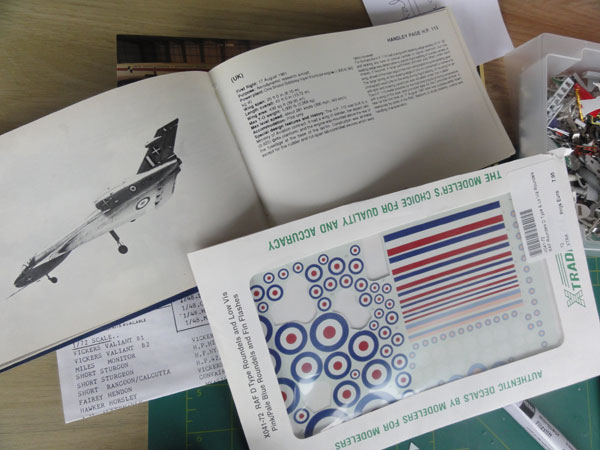 The transfers are dry. First separate the cover film to get to the sticky surface and cut each decal out. Set the decal with the sticky surface on the appropriate model location and saturate/wet with water. The paper can be slided off and the decal is set on the model. It works fine, but take care to position each decal in the correct position directly as it can not be moved later on. I could not find the no.6 photo cross black marking, maybe I lost it in the process....
I also replaced the British roundels with others from XTRADECAL.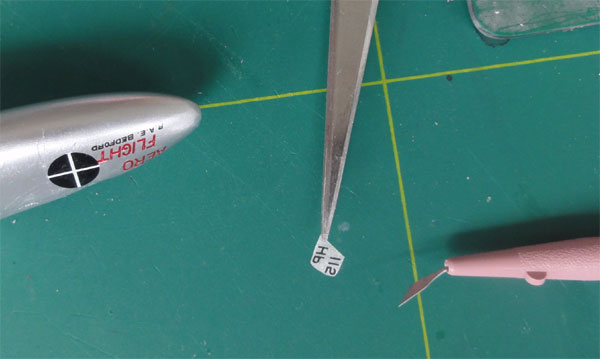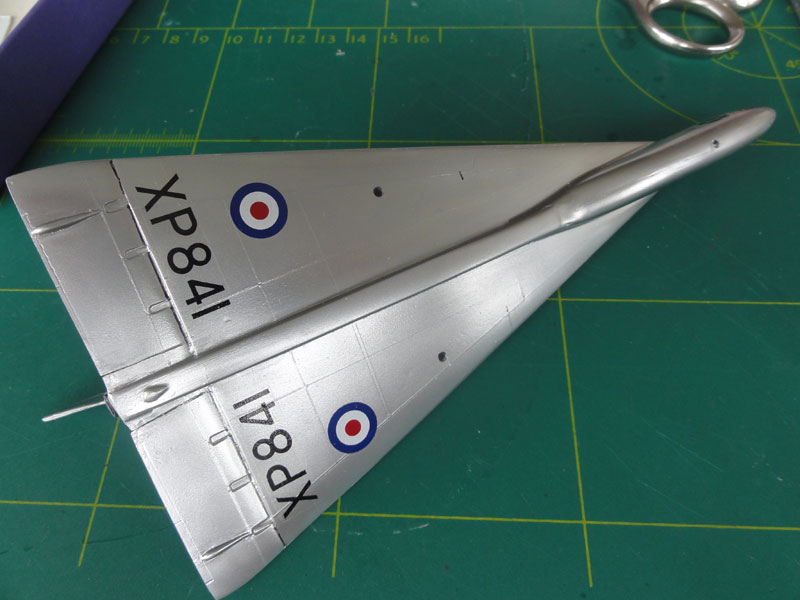 The walkway lines were applied with a fine permanent ink marker. The gear was attached and the canopy needed some filling with Microscale Kristal Clear to close the gaps.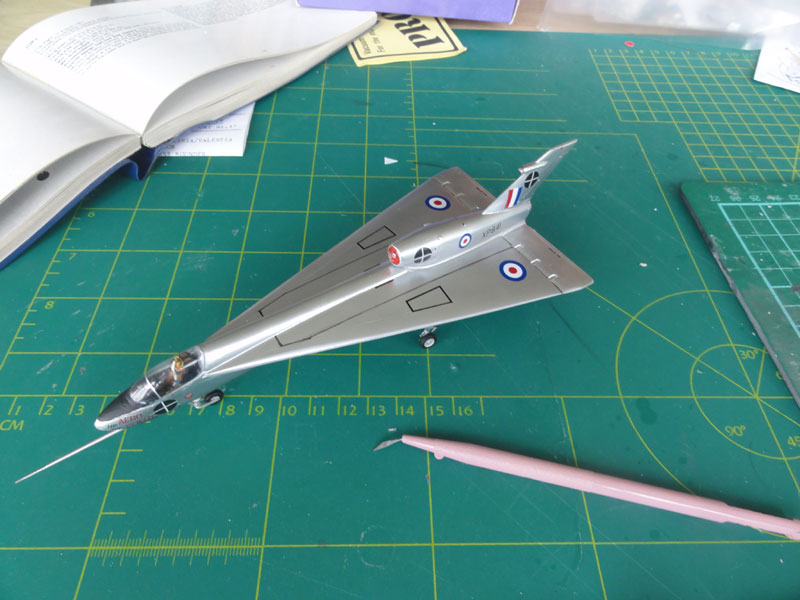 The end result is a nice tiny prototype model of the HP-115.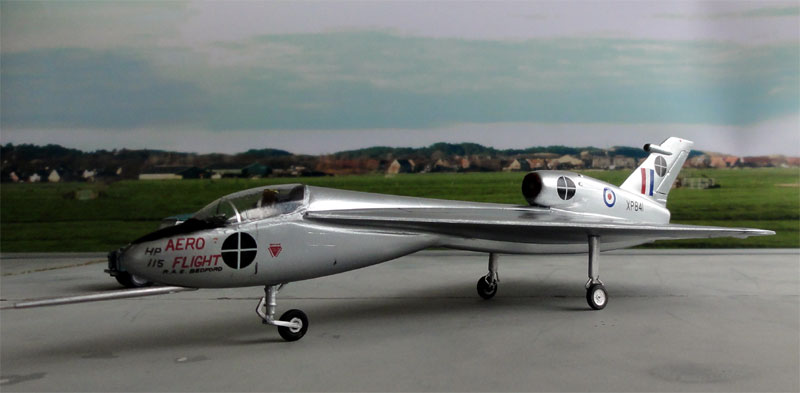 .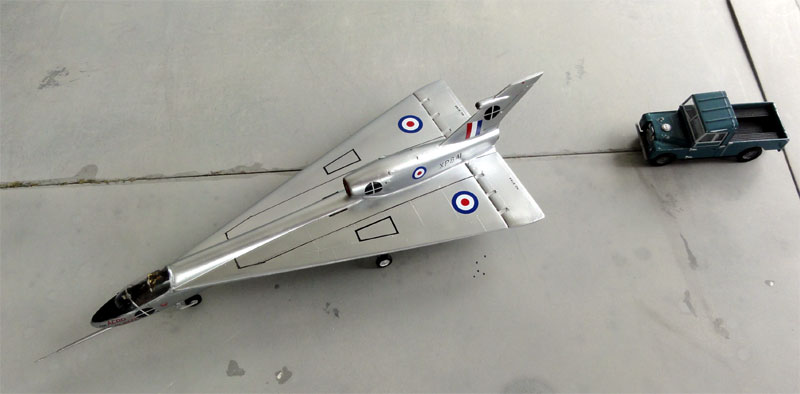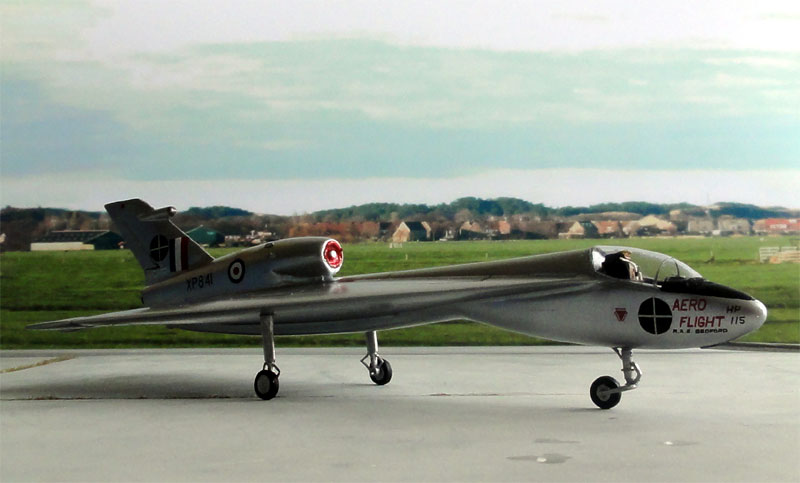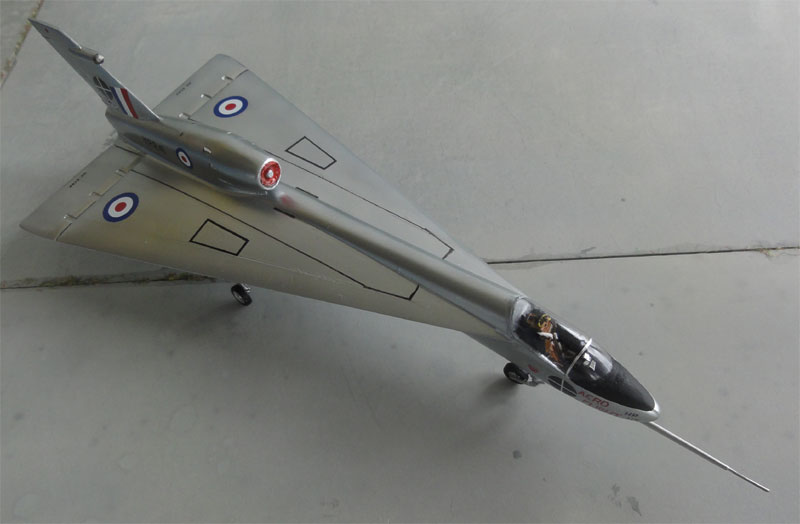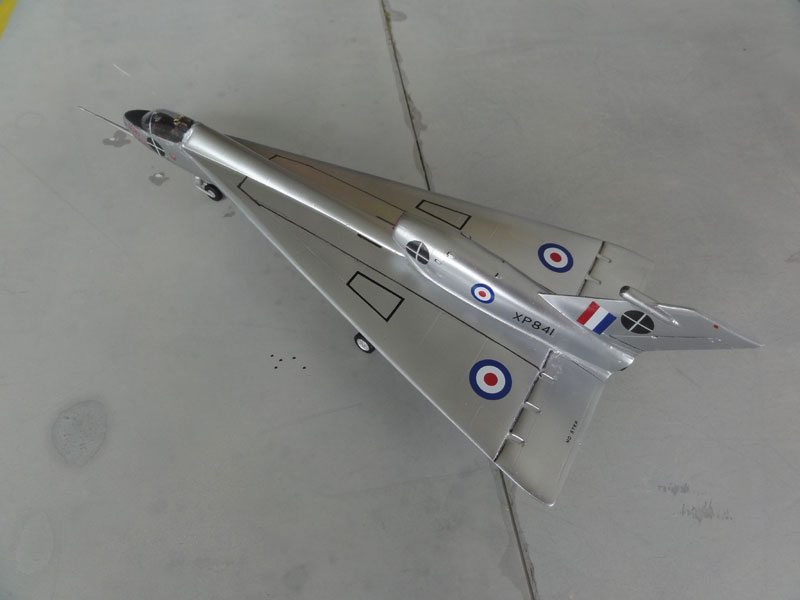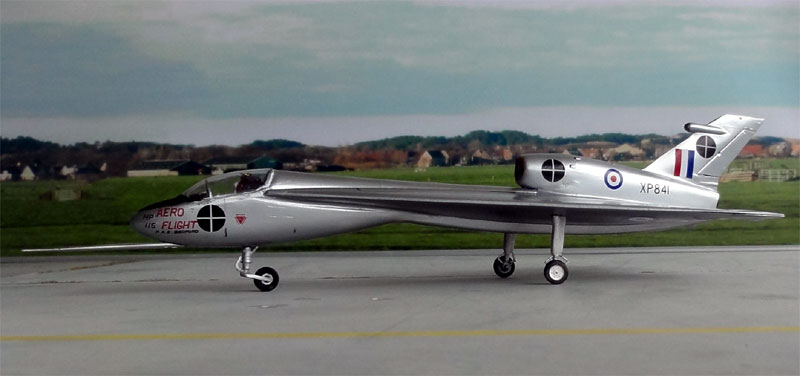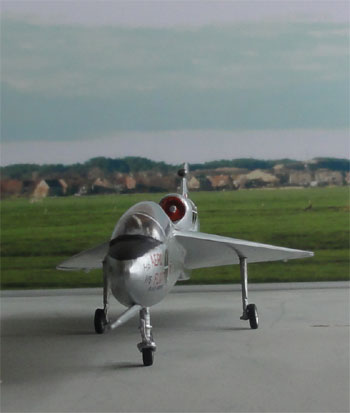 A nice model in the prototype collection