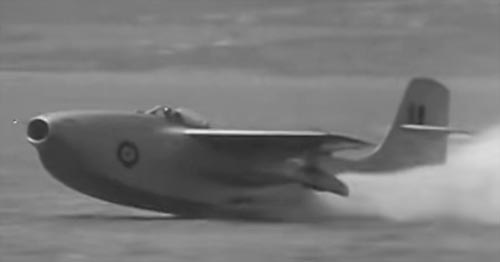 The Saunders-Roe S.R./A-1 was designed and built by British seaplane manufacturer Saunders-Roe. It had a radical design as it was to become the first jet-propelled seaplane fighter. The idea emerged during the Second World War as the Japanese used seaplanes effectively in the Far East. A fast aircraft was proposed that could operate above sea and coastal areas without needing a runway.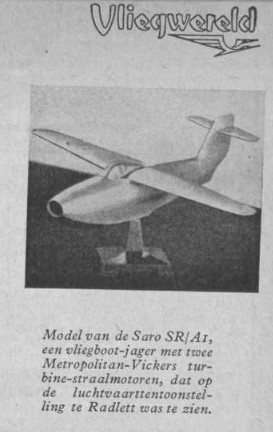 After a first proposal, to meet a new requirement of the British Air Ministry, a new design was made. The design had a flying boat hull with retractable floats, a beaching gear and fitted with two jet engines. It was to be armed with 4 canons, 8 rockets and even 2 bombs. The single pilot would eventually be seated on one of the first Martin Baker ejection seats. Three prototypes were manufactured with codes TG263, TG267 and TG271. But the prototypes were only completed at Beamaris on Anglesey after the war had ended. First flight of TG263 was on July 16, 1947 and it proved to handle well.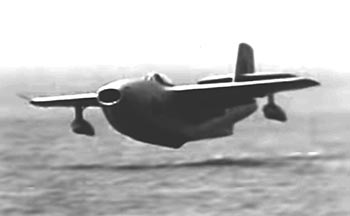 Several test flights were made and some small changes appeared with different canopy shapes on TG263 and on TG271 a clear canopy.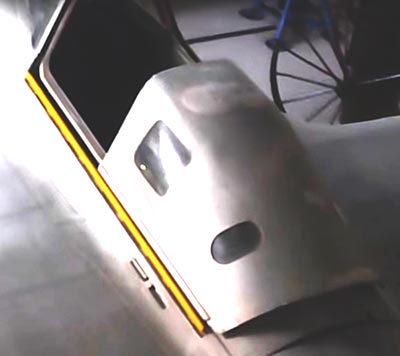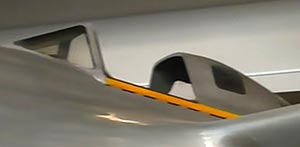 In front of the wind screen also sometimes a small fairing is seen. At the tailplane variations are also seen on the bullet fairing

.





A great air display was made at the 1948 Farnborough air show. The well known test pilot Eric "Wrinkle" Brown was invited to fly the S.R./A-1 TG271. But

on August 12, 1949

during the Cowes / Isle of Wight water landing Brown did not see a mast and the aircraft was severely damaged. Water poured inside and Brown was trapped in the cockpit. Fortunately he could be rescued by a nearby RAF launch vessel but the aircraft sank deep into the water and never recovered. A month later another prototype TG267 crashed at Felixstowe during a rehearsal in bad weather killing pilot Major.





Meanwhile the production of the jet engines was halted as the engine company had been taken over by Armstrong Siddeley. Another engine type was needed and the single remaining TG263 set in storage. November 1950 some work was done again but meanwhile it was concluded that the flying boat was surpassed by land-based jet fighter designs. The project was cancelled.





Some technical data: length 15,24 m, span 14,02 m; empty weight 5000 kg, max take off weight 8600 kg with slipper tanks. Maximum speed 824 km/hr and normal endurance 1 hr 48 min.





The 1/72 model was released by

Planet

and has resin parts and a vacuform canopy.

The dimensions of the model show that wingspan is 2 mm too much and length 2 too much, so this is OK.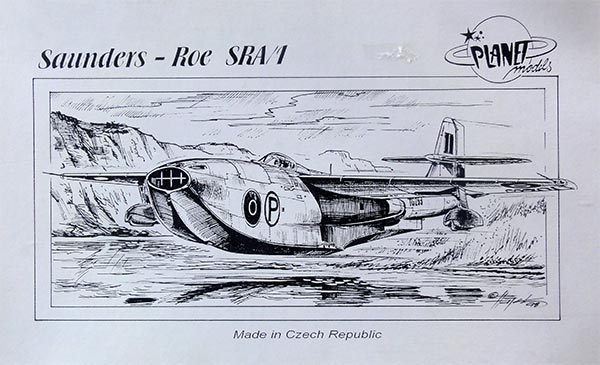 The parts have some nice panel lines.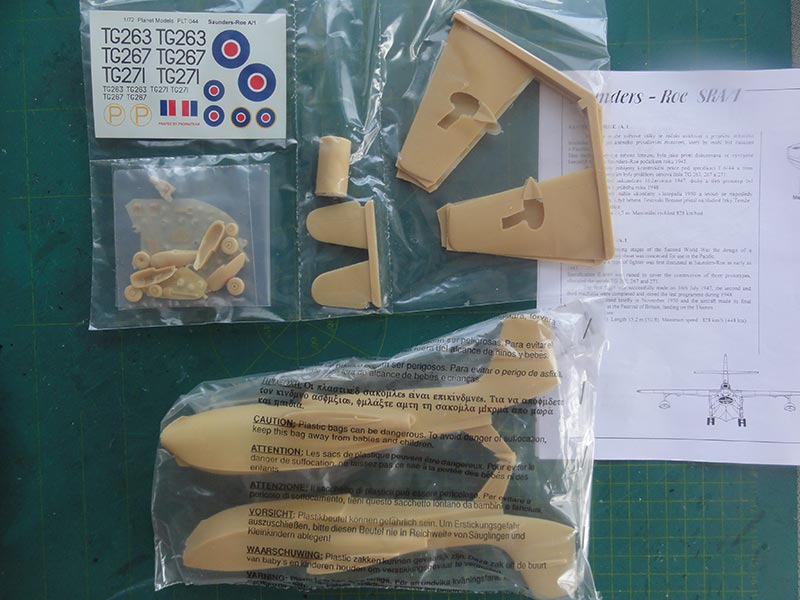 Decals are simple but have the 3 serial nrs.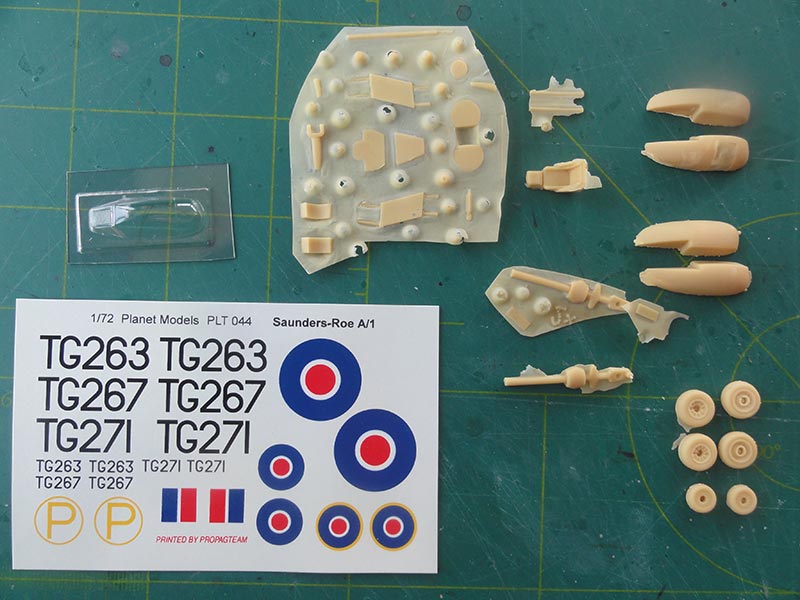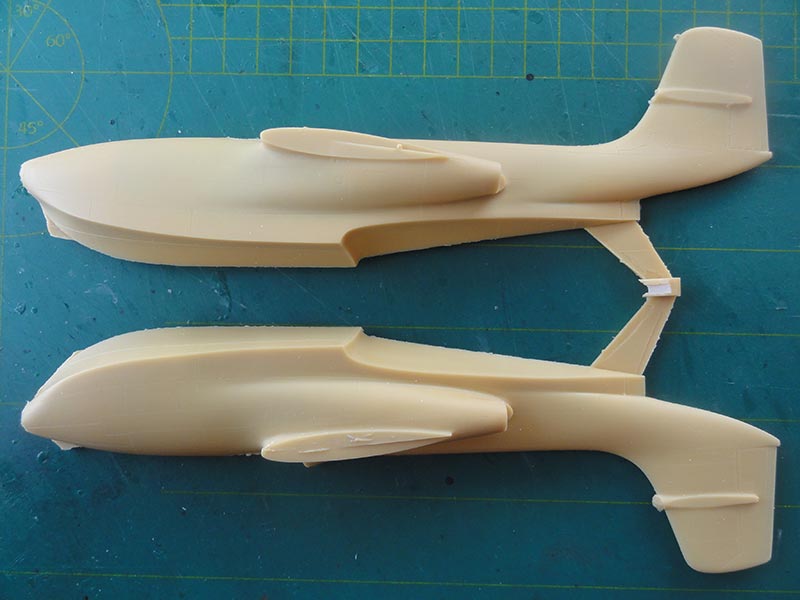 Wear a face mask while sanding and sand wet with plenty of water as resin component may be harmful. Read my resin handling tips here...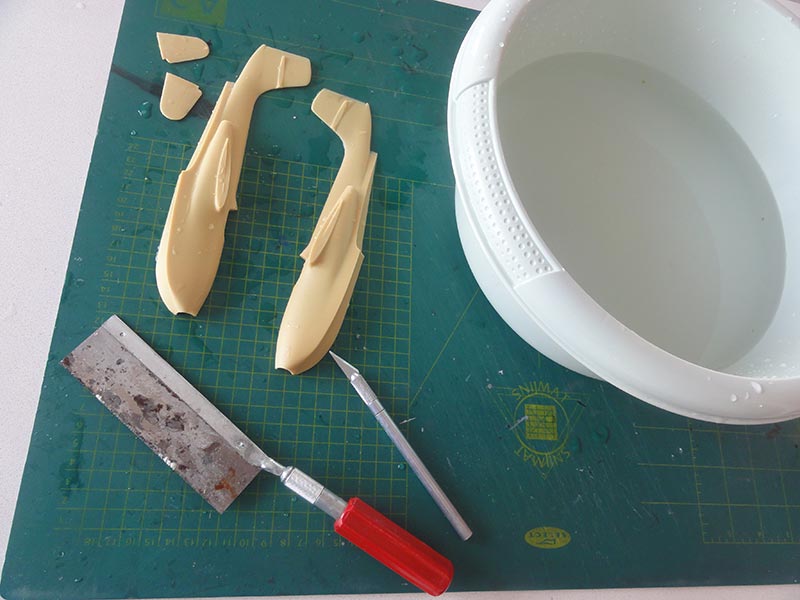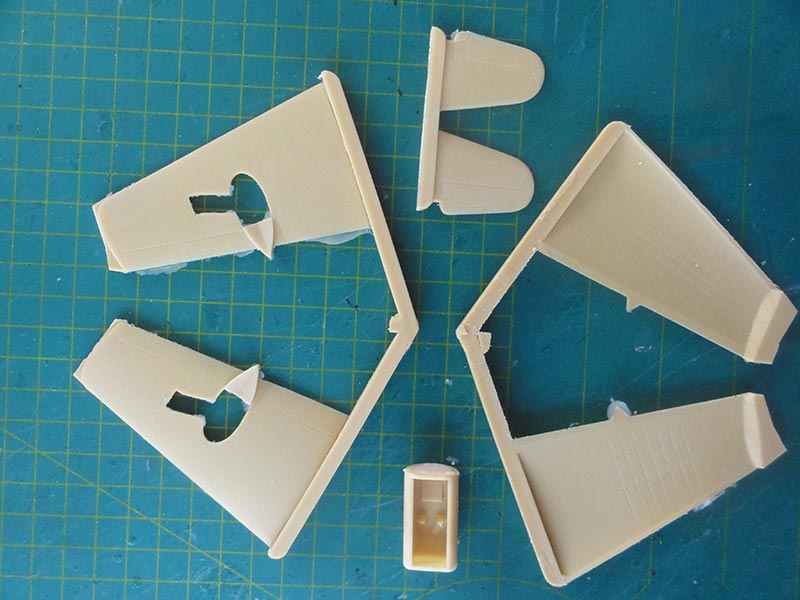 The wing parts need a bit more work to prepare, both wing tip outside areas need even removal of pouring blocks with a razor saw followed by flat sanding.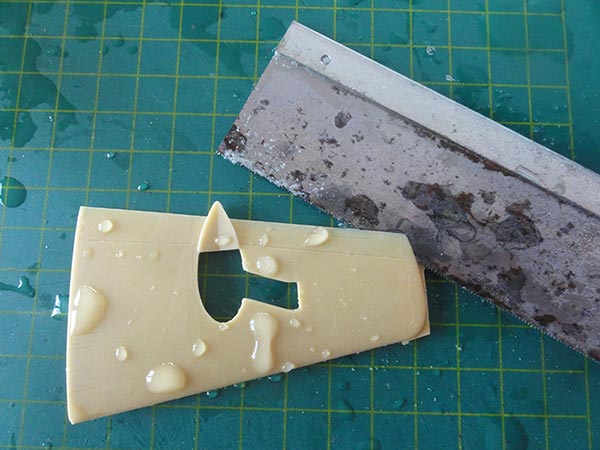 It was decided to make some spars from metal rods to get extra strength at the wing-fuselage joints. Holes were drilled after careful horizontal alignment.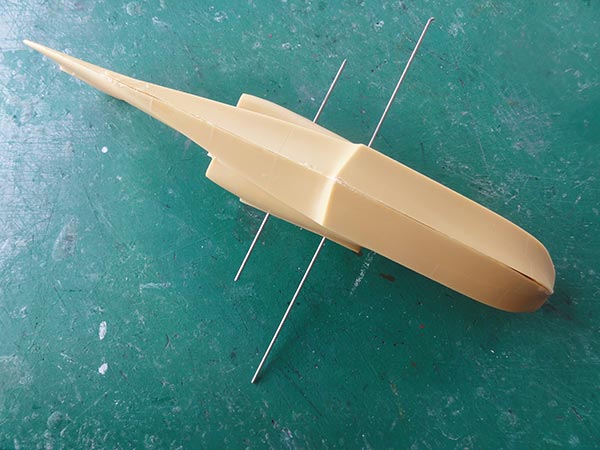 Fuselage assembly needs some clamps. Super glue was used through out.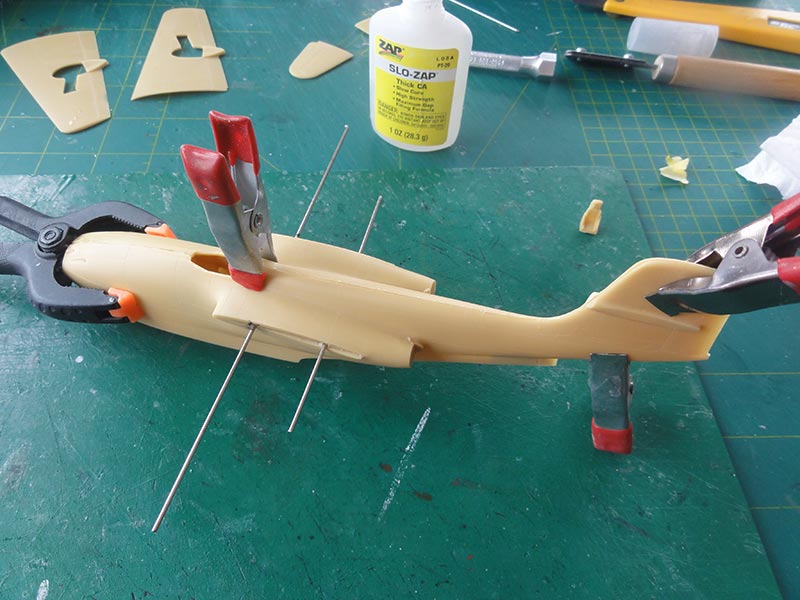 The upper wing halves were set first.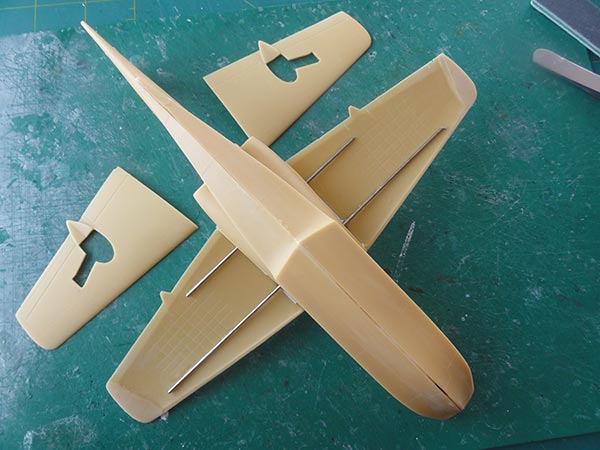 The inner wing gear wells were enclosed with plastic card.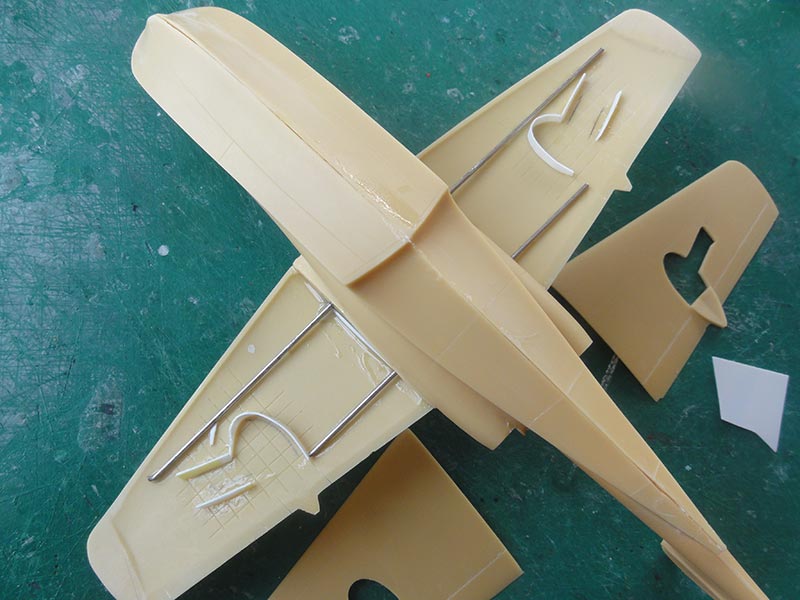 Lower wing panels were set and putty/ filler applied at the various joints. I used white Alabastine car filler.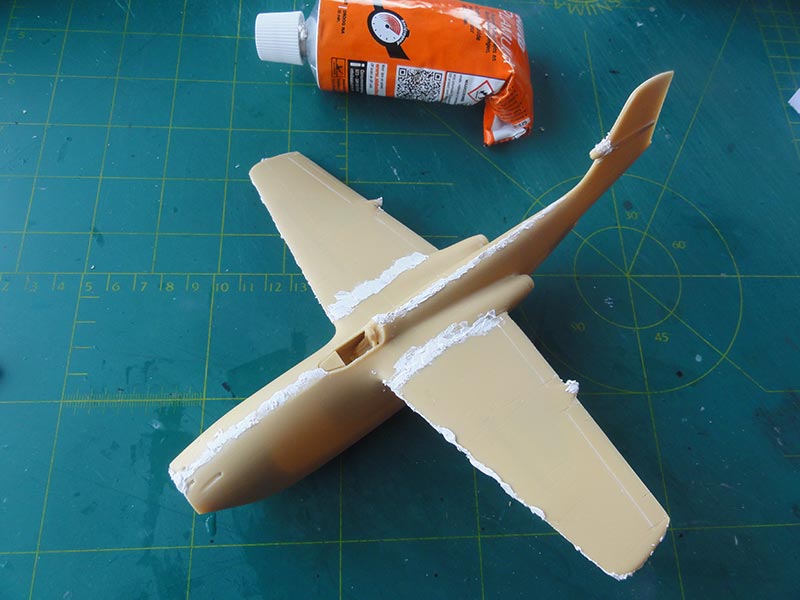 The aileron edges were sawn in with a razor saw for more realism.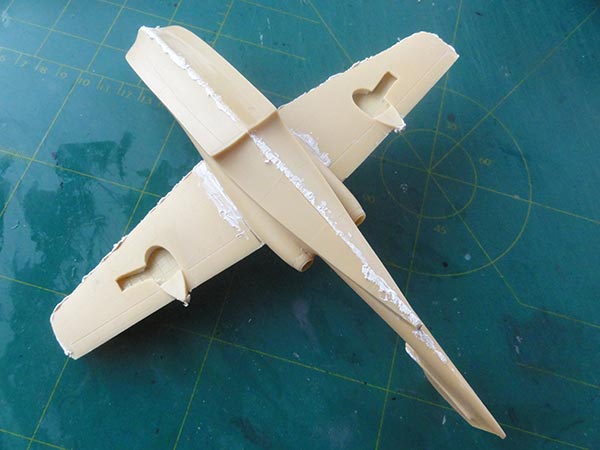 A few rounds of filling and sanding were done, particularly inside the large nose intake.

The cockpit was detailed a little bit looking at photos. A few side consoles and panels were added.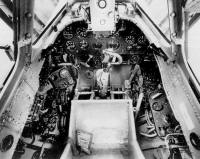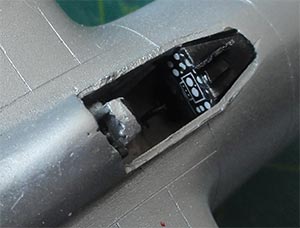 The model looked good and also the long gear legs were set in place at this stage. The 4 canon holes were drilled open a bit more. The model now would get a first base grey coat using Revell Aqua 75 steingrau for this.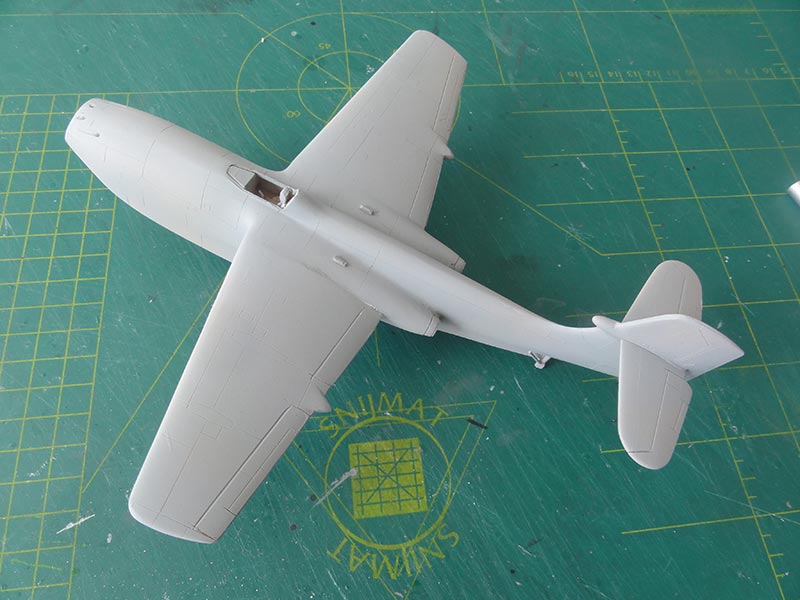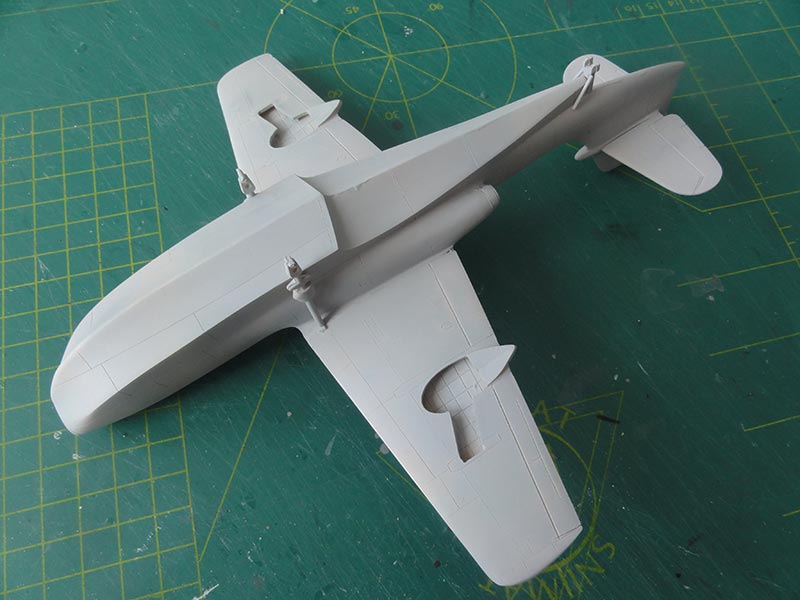 The installment of the floats is a bit unclear. A few plastic streamlined rods were used. Some details were added as well.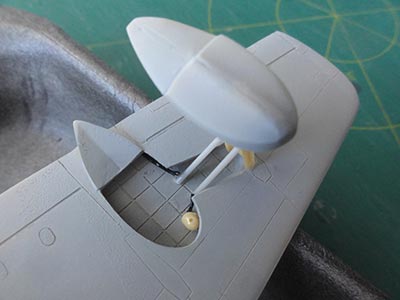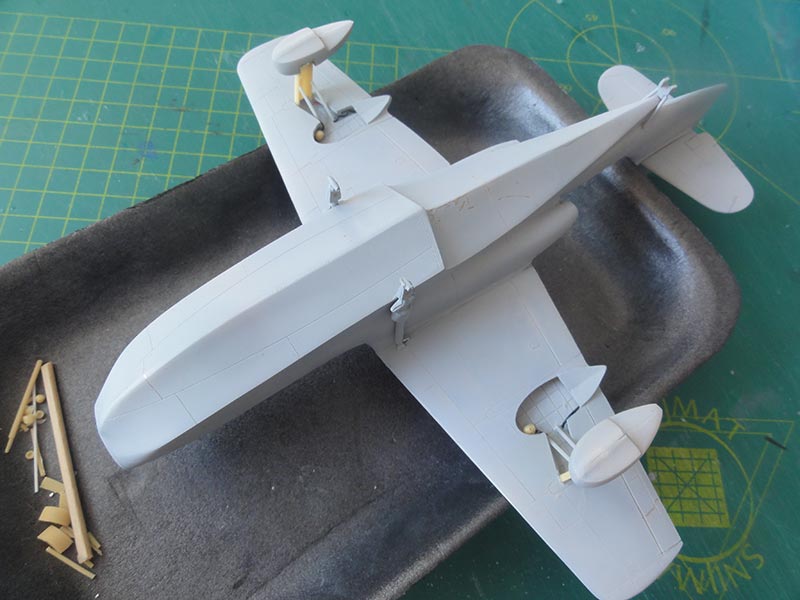 The S.R./A-1 had a typical intake grill and this is not in the kit. It was made with plastic rod looking at photos.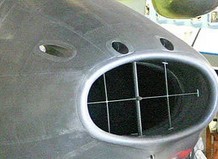 and the model....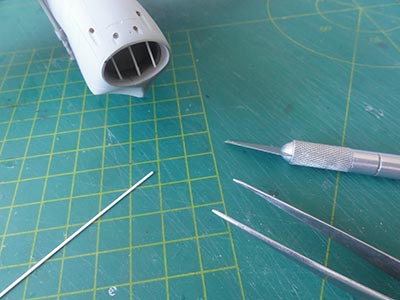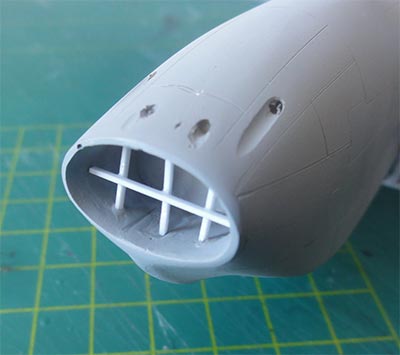 As the S.R./A-1 appears to have a silver gloss finish (so not natural metal as Planet suggests), I was decided to airbrush Revell Aqua 90 silber. First carefully polish the base grey coats to get a reasonable result.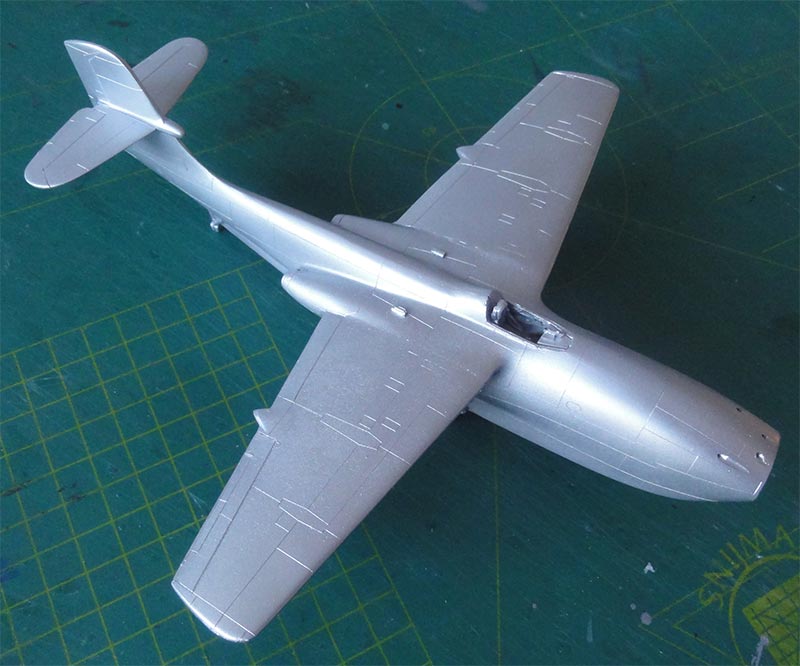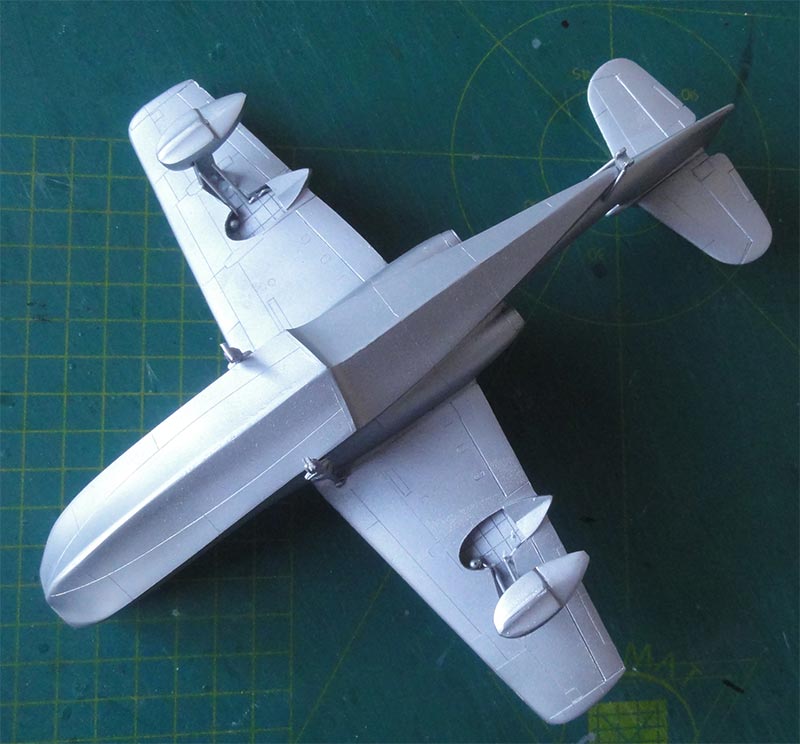 The two pair main wheels were painted and the tail wheels.
The few decals printed by Propagteam are OK but very thin so take care when setting these.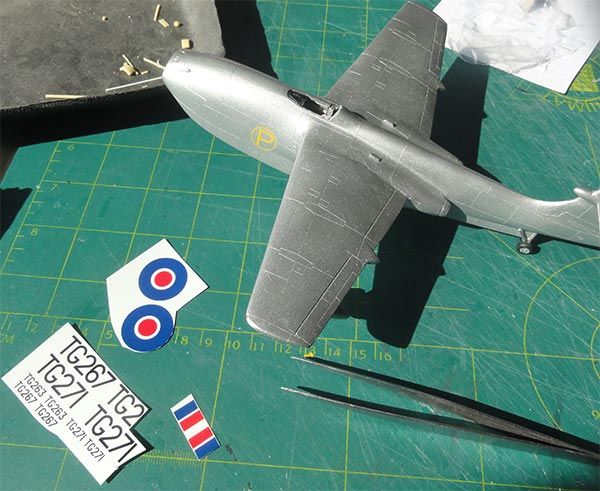 Prototype TG263 was made as model and a small fairing added in front of the wind screen. The sliding canopy is the one without many frames.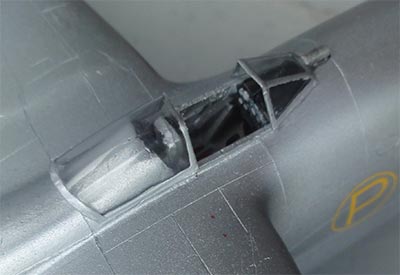 A pair of wing pitot tubes made from metal needles were set as well as the small canopy.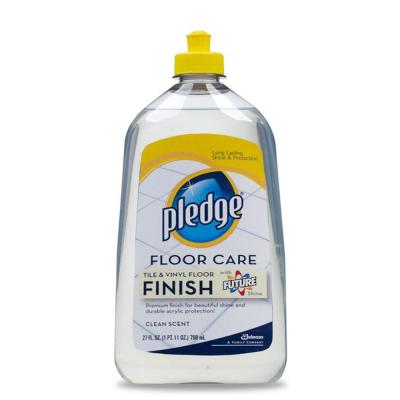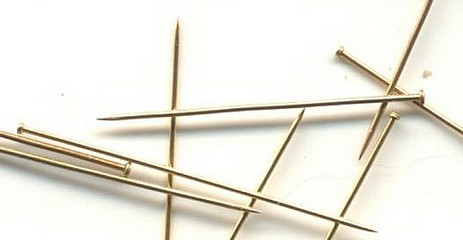 Several coats of Johnson Future / Pledge "floor care" gloss varnish were airbrushed thinned with 20% Iso Propyl Alcohol. Wing tip light notches were cut out, painted and filled with Micro Kristal Klear. That completed a very peculiar model.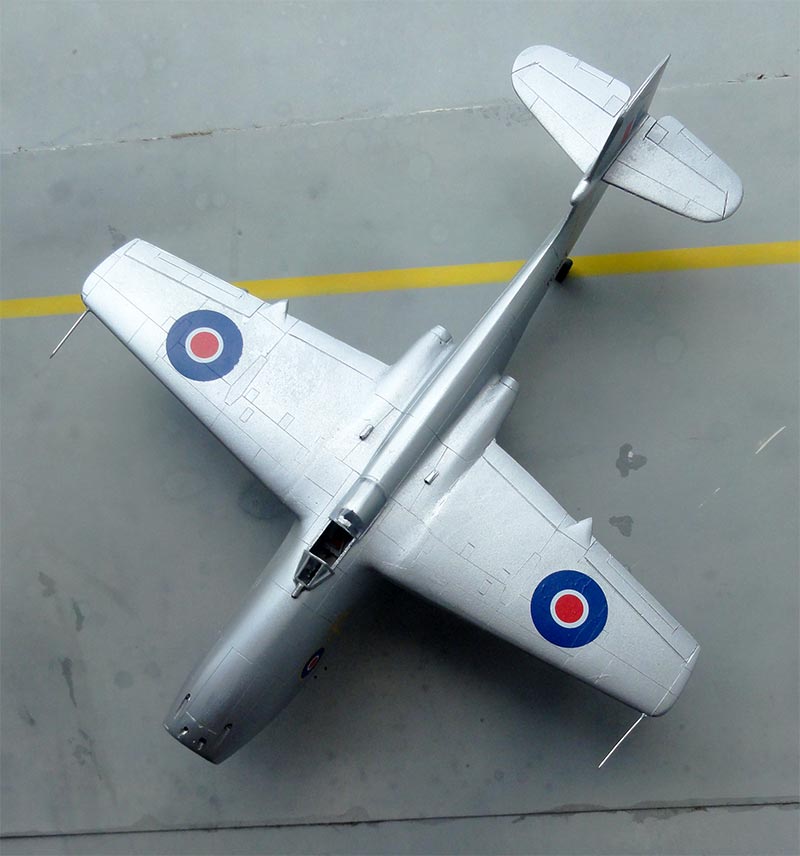 S.R./A-1 TG263 , 1949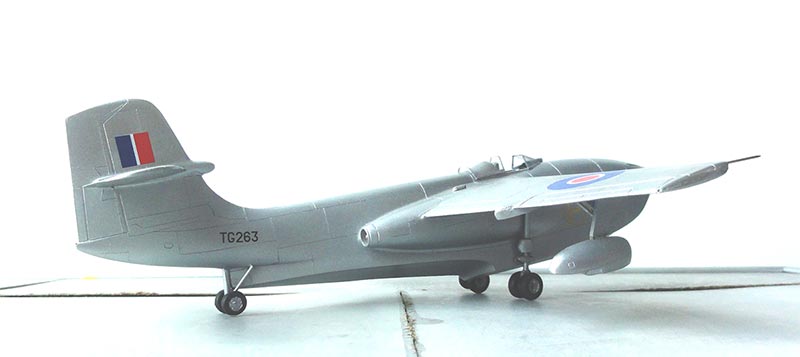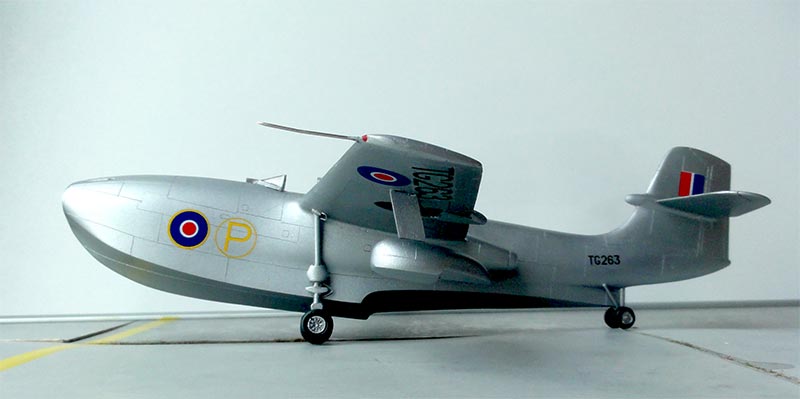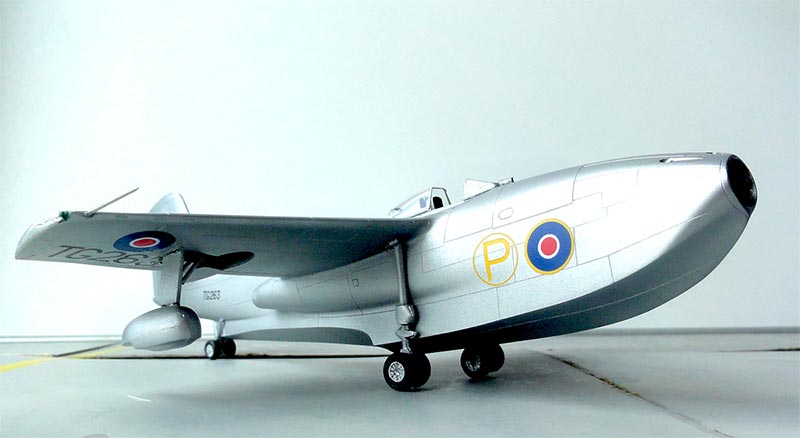 ... a rather big nose.....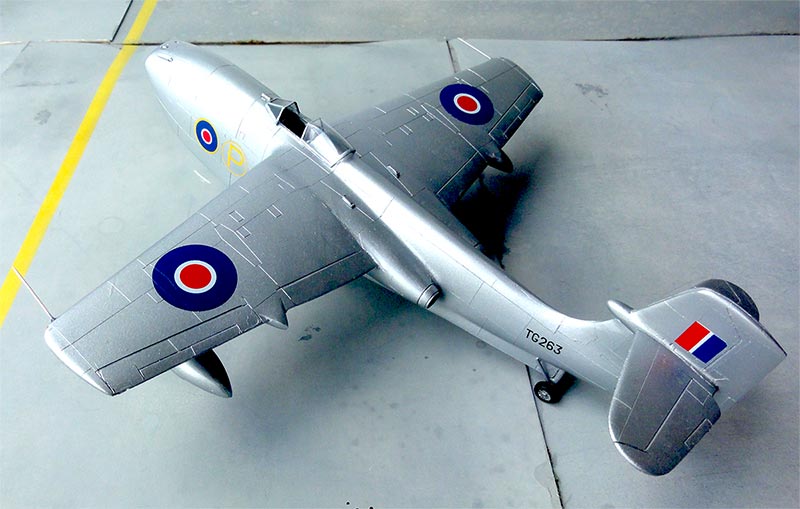 Also check out the older British Prototypes 1/72 models made here...




References:


- Wings of the Weird and Wonderful, Volume 2, Capt. Eric Brown, Airlife publishing, 1985. (pages 97)
- Air international magazine: Vol.43, pages 104; Vol.51, pages 237.