... continued from page 3...

Trumpeter kit MiG-21 F-13

The Chinese Trumpeter manufacturer issued several kits of the MiG-21, including that of old the subtype F13.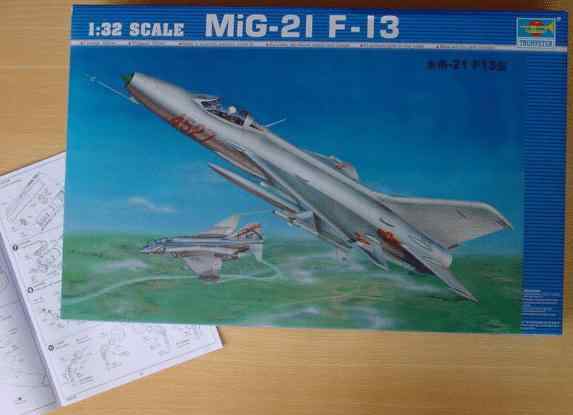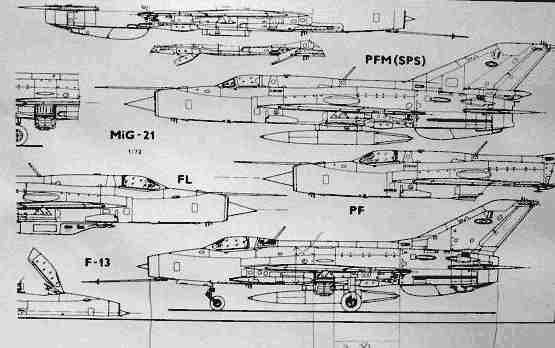 4+ publication drawing
So how do those kits compare and what to do next? Looking at the Trumpeter kit, which represents in kit kit no. 2210 a MiG-21 F-13 "early mig", the kit requires quite some studying as there are many delicate parts.
Unbelievable how much this Chinese kit company Trumpeter has learned and made progress in a few years! The kit is far better in details and fineness than their first MiG-15 kits series, although these were also quite good.
The beginning with any kit as always is to study the best references. With the political opening of the Eastern block and the Chinese economic wonder, Trumpeter got access to information required and came with a very good kit. Looking at pictures, this kit is a real miracle. The details are very good and the kit pays attention to detail. When measuring up the kit with reference data from various sources, it seems to be very accurate. Probably Trumpeter had access to a real MiG-21 in China to do measurements, so this is no real surprise.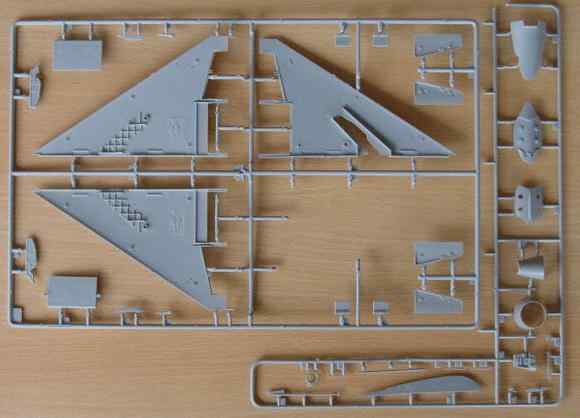 Trumpeter kit MiG-21 F-13 parts (not all of them)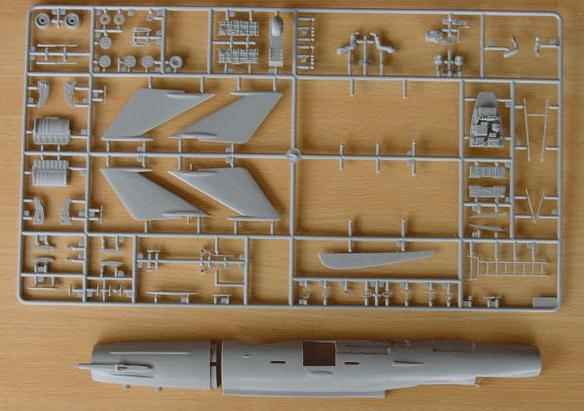 F13 fuselage parts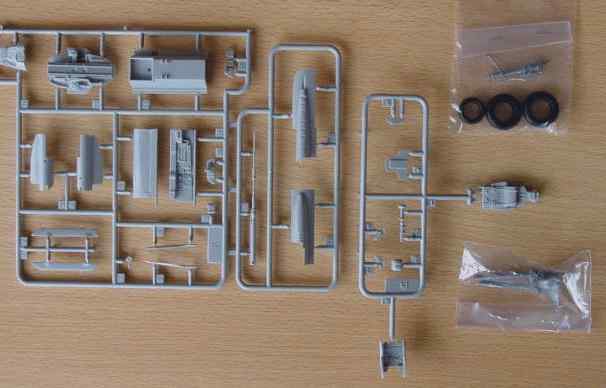 F13 cockpit parts with metal undercarriage legs with smaller thin F13 type tyres
You get besides the obvious parts in the Trumpeter MiG-21 / F13 kit :
- excellent cockpit with reasonable early style seat
- avionics bay details
- canon bay details
- detailed engine with separate tail section
- fully detailed undercarriage and bays (with metal legs)
- very good set of stores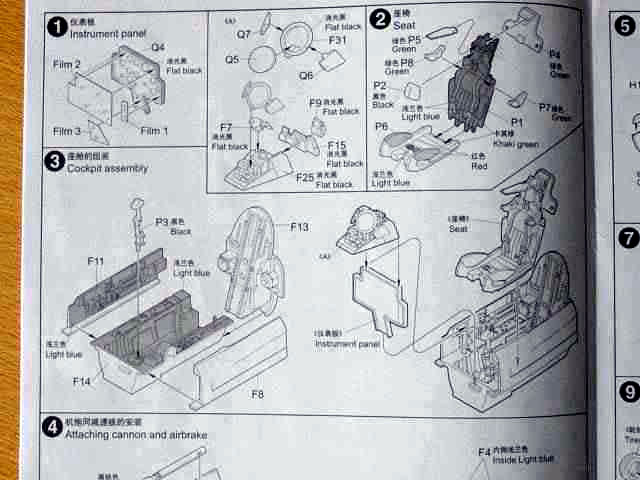 Trumpeter kit instructions; very nice !
EARLY SEAT TYPE of F13
The kit has very good surface detail, with nicely engraved lines, rivets, added raising plate details etc. Very good indeed!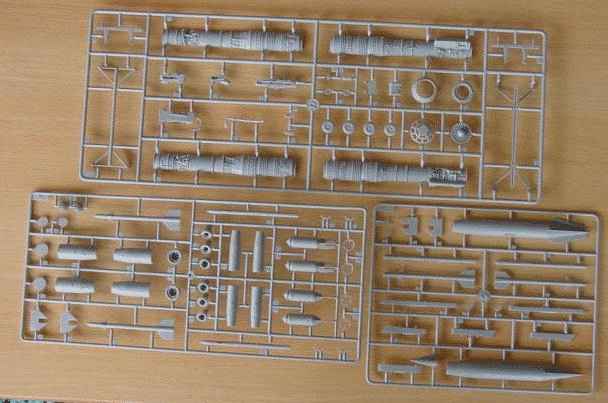 Trumpeter kit MiG-21 F-13 decals and parts;
Upper picture shows the common "engine parts" sprue to all Trumpeter released MiG-21 kits.
note below the F13 decals and the photo negative type of instruments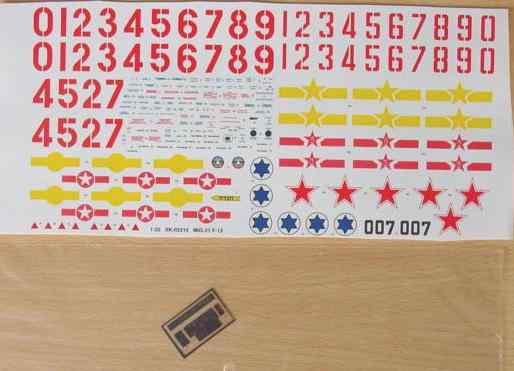 The Trumpeter kit also came in other kit issues with variants, the MiG-21 UM Mongol two seater, the MF etc...