A very nice 1/72 kit of the Mig-19 is made by Bilek. Kit no. 956 represent the "Farmer S". It is much better than the very old KP kit. There are about 100 parts and 5 decal options:

-1- Czech AF, metal scheme
-2- Shenyang J-6 in an attractve Chinese camo scheme
-3- Shenyang J-6 of North Vietnam AF, code 6023 in a metal scheme as based at Yen bair base in 1969.
-4- DDR Mig 19S in metal scheme, code "844"
-5- Mig 19S , Soviet aerobatic team with red upper surfaces", code "42, 1959

(scheme 3 was picked).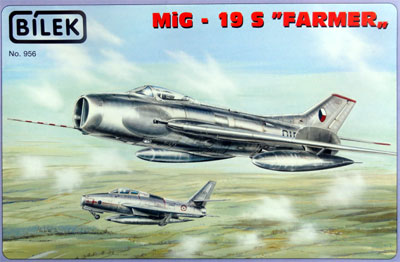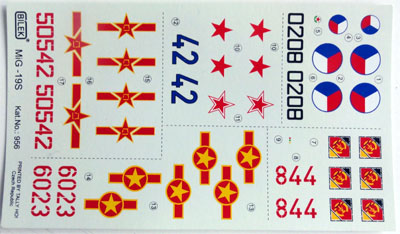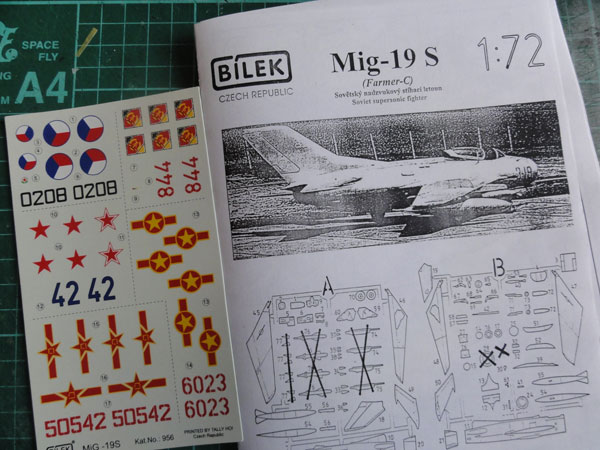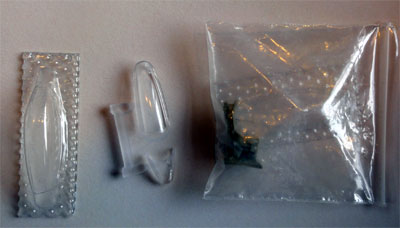 I got a thin replacement vacuform canopy from Pavla , seen at left.
The parts are fine and need some removal of flash. Panellines are very fine and mostly recessed.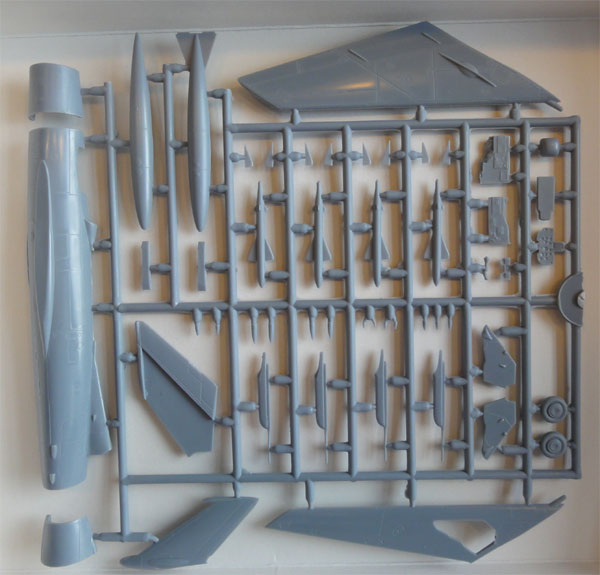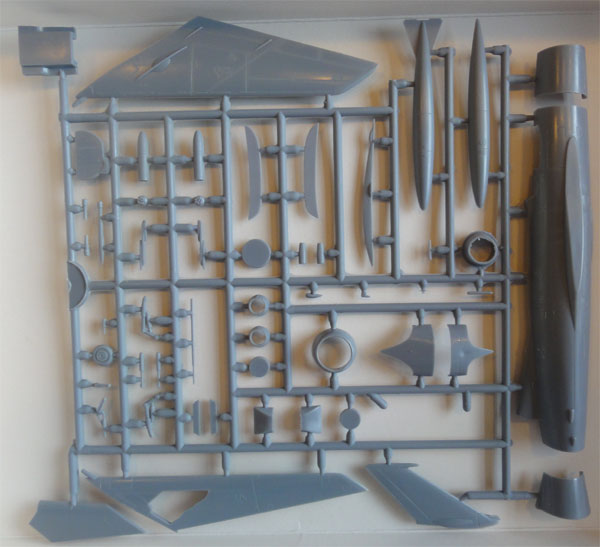 The model was made rather straight out of the box for the model collection of Migs. The seat and cockpit got some bit of detail made from scrap.
There are considerable fit problems with this kit, particularly in the nose area.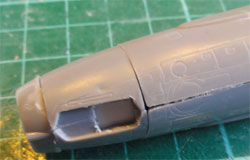 First the fuselage was sanded, filled with putty (usually I use a white car putty of ALABASTINE). The numerous fairings for inlet and exhausts were NOT yet fitted. After that, the wing and tailplane was fitted.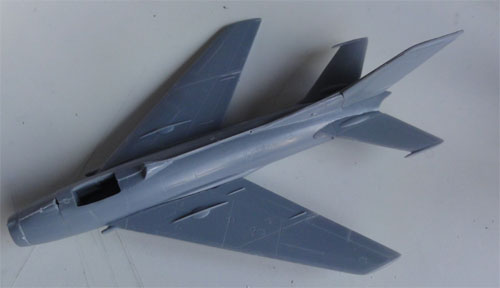 Again, filler was needed and after drying sanded.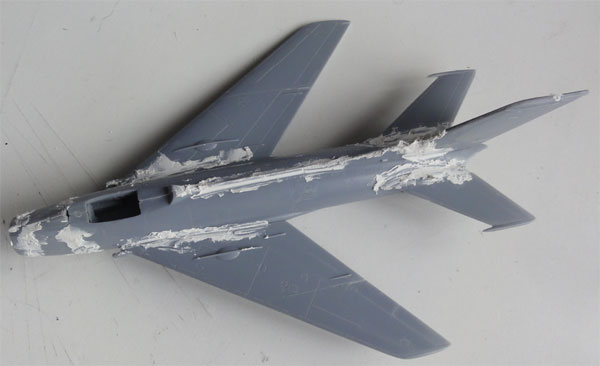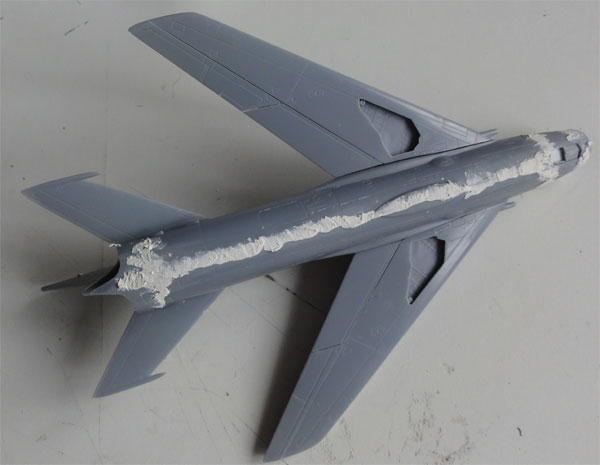 It can be seen that the wheel bays are a bit "bare", but only some sprue was added as this was to be a low effort model.
Next, the many fairings were added, any gaps filled with White Glue. Same was done for the wing fences.
The model would get a "bare metal" finish. The ALCLAD II technique was used. This needed polishing.. and polishing to have no scratches! Smaller parts like the wheel doors were replaced with card as the kit part are thick. These were also to get a metal coat. Stores like fueltanks and their pylons need also sanding and polishing.
So after polishing, a gloss black under coat was airbrushed on (with the Harder Steinbeck airbrush).
After that, I added a couple of gloss Johnson Future/Pledge coats to get a shiny undercoat.
ALCLAD II Gloss Aluminium was used. IMMEDIATELY clean up your airbrush when done!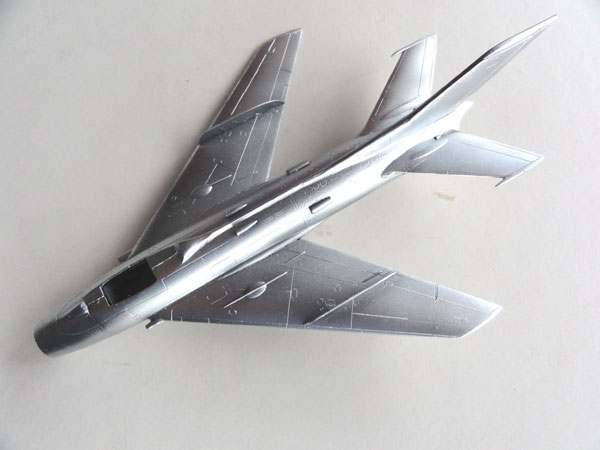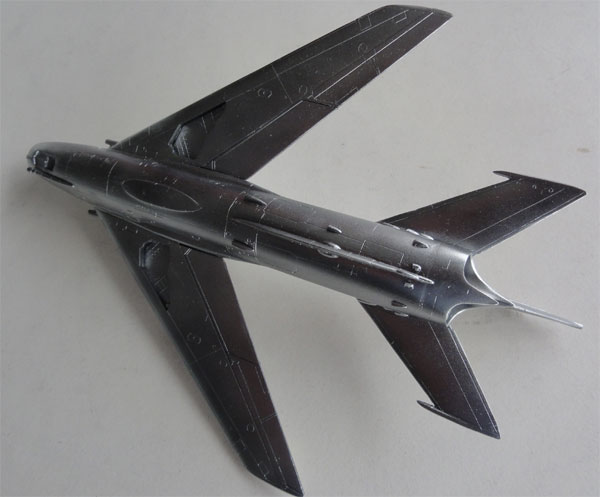 In front of the guns, a gun metal area was painted. I was not sure about the cockpit inside colouring, a mid-grey was used.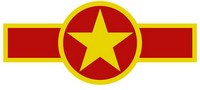 The decals were from kit scheme (3): Shenyang J-6 of North Vietnam AF, code 6023 in a metal scheme as based at Yen Bai air base in 1969. This would nicely fit into the Vietnam Air War collection.
Only a few decals need to be applied.
The PAVLA canopy was used and the screen was cut loose. The windscreen needed some white glue to close gaps. This was painted aluminium when dry.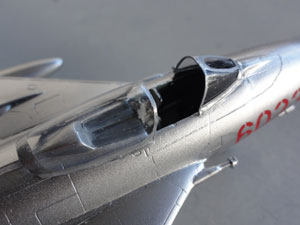 The undercarriage, stores and pylons were fitted. The nose pitot tube end got a metal bit of a needle set on with superglue.