.. continued from page 1...


A brief overview of MiG-19 kits.

The Bilek MiG-19 kit was made as seen on page 1...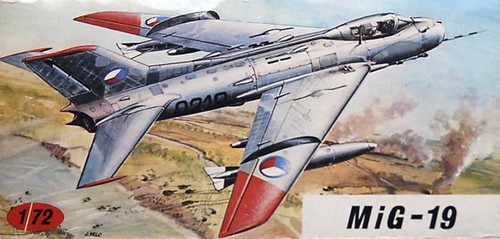 The old

KP

kit #4 was the only choice for many decades for the 1/72 scale modeller of a MiG-19 kit. It was also found in many other boxes like from Kopro-Mastercraft, SMER and Aeroteam.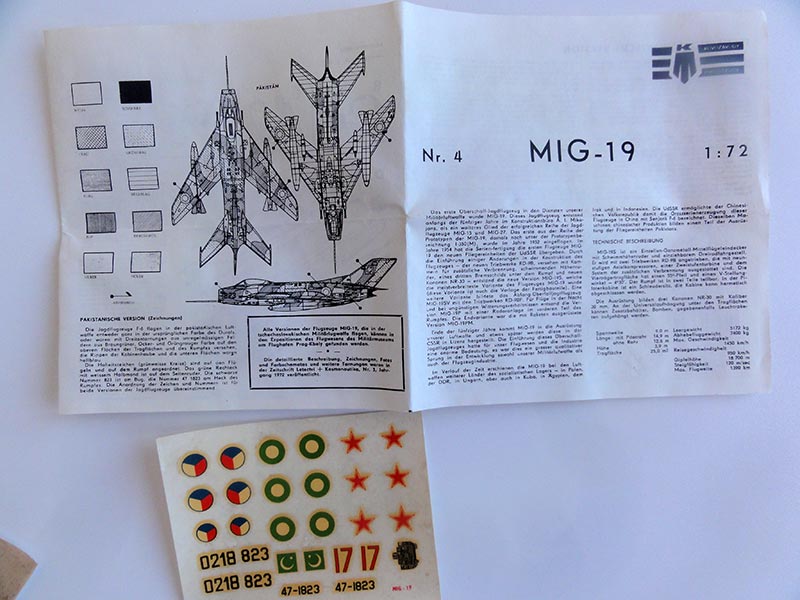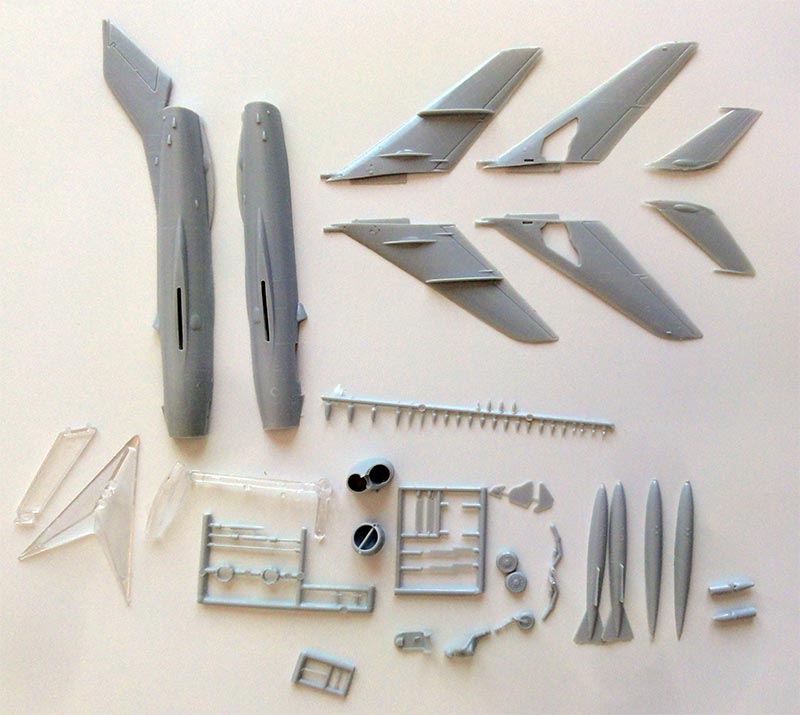 The basic kit has as main fault a wing that has a leading edge wing sweep about 1 degree too small and a much undersized wing tips area. This is really visible.
A smaller error relates to the pair of inner bulges with fence at the upper wing roots, they are oversized.
Also the old KP kit main wheels are 0,5 mm too big in diameter and the nose wheel with its integrated strut is much too large, about 2 mm in diameter.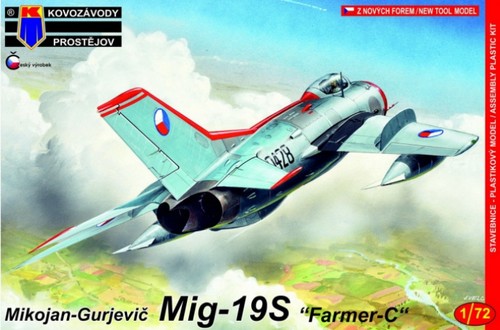 In April 2020 the brand "

new Kovozavody Prostejov

" kit was released that is a new tooled MiG-19S, kit #0158. The brand name was bought for marketing purposes, but most kits are new tooled ones from I think the AZ Model mother company (Look also at the new MiG-21 kits seen here....).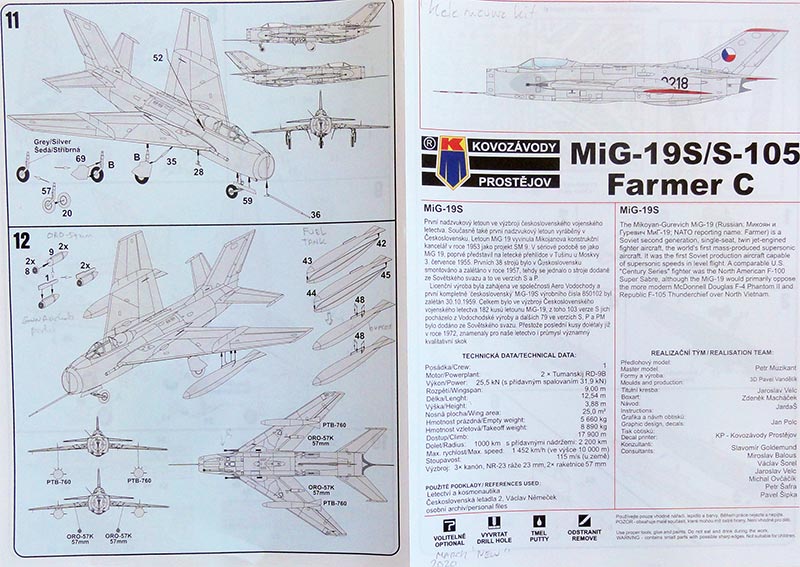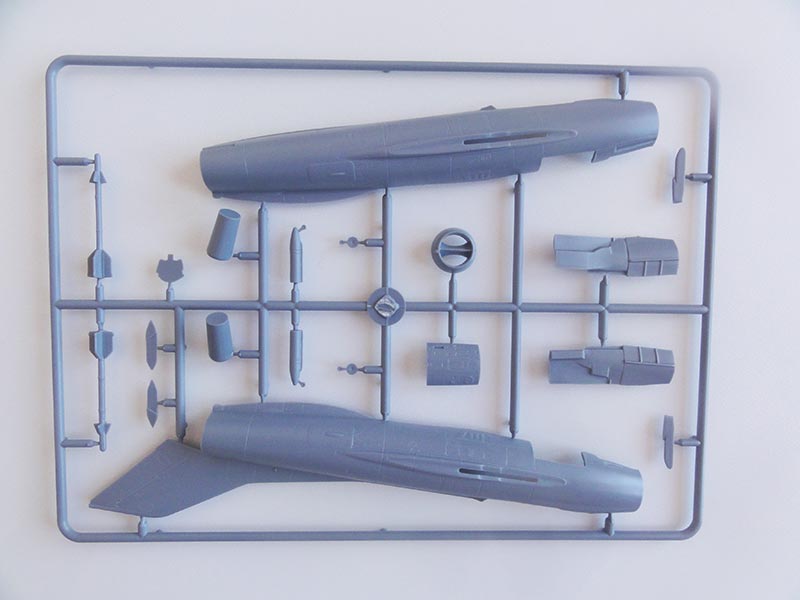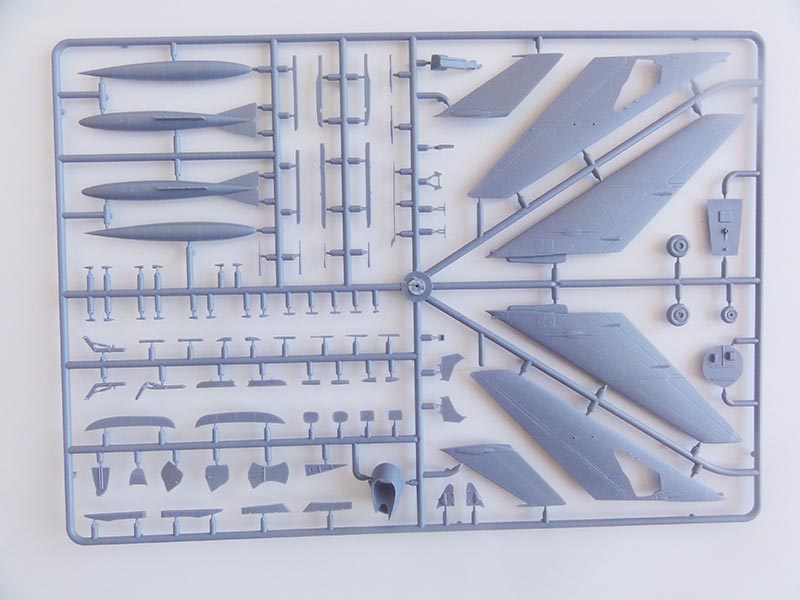 Decals are for 4 CzechoSlovakia A.F. aircraft.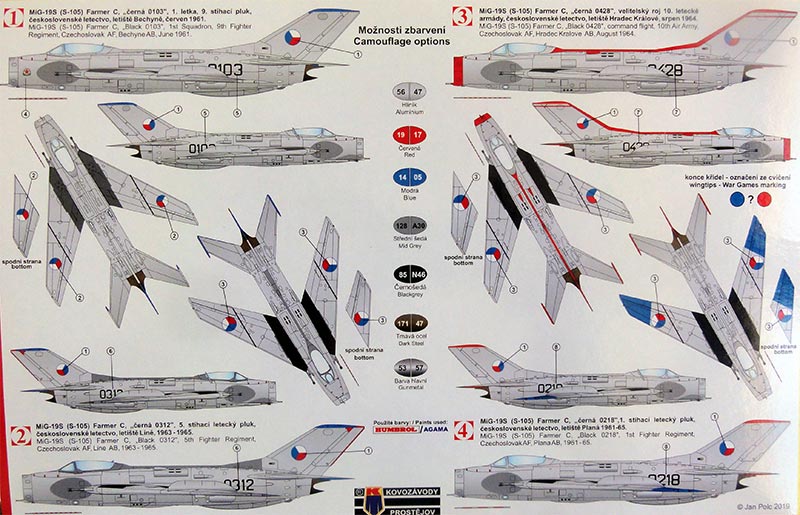 Checking the kit with the 4+ book with both photos and scale plans, it was concluded that this kit looks accurate in outline with correct main shapes and what looks a fine wing planform.


On the new kit the various scoops and fairings are separate parts, so need care to install and to set in the correct location. The inner bulge with fence on the upper inboard wing area looks good.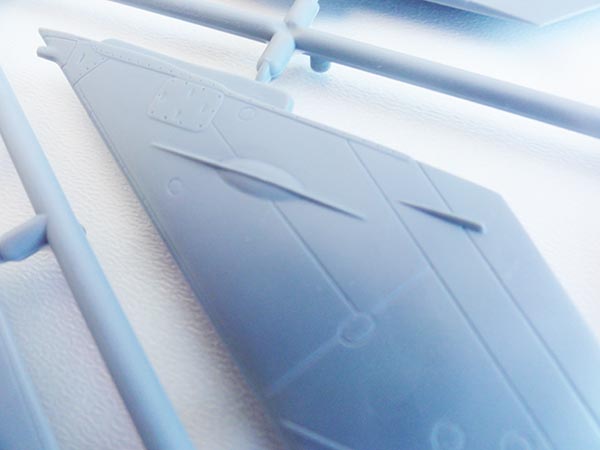 The panel lines are engraved but the moving surface gaps are a bit "too neat" and would benefit from inscribing them a bit deeper.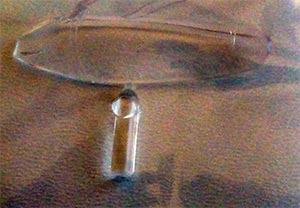 The a bit dull canopy is one piece to be set "closed".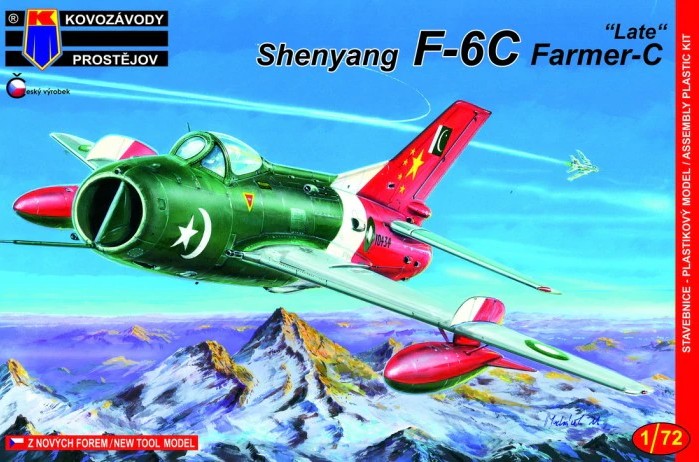 For the other "new KP" kit, now a Shenyang F-6/J-6 kit #0160 kit released also, the parts sprues are similar but obviously with different decals for 3 Pakistani aircraft and a Bangla Desh aircraft.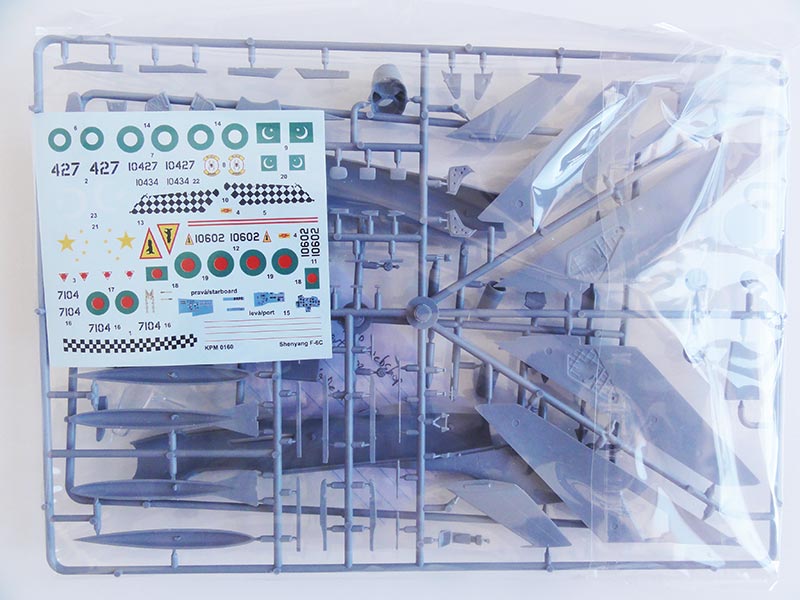 On the same common sprues as seen above are found the extra parts for a F-6/J-6 such as parachute fairing, thinner canon barrels, a few different scoops and different pylons and missiles. A nice Shenyang fighter can be made.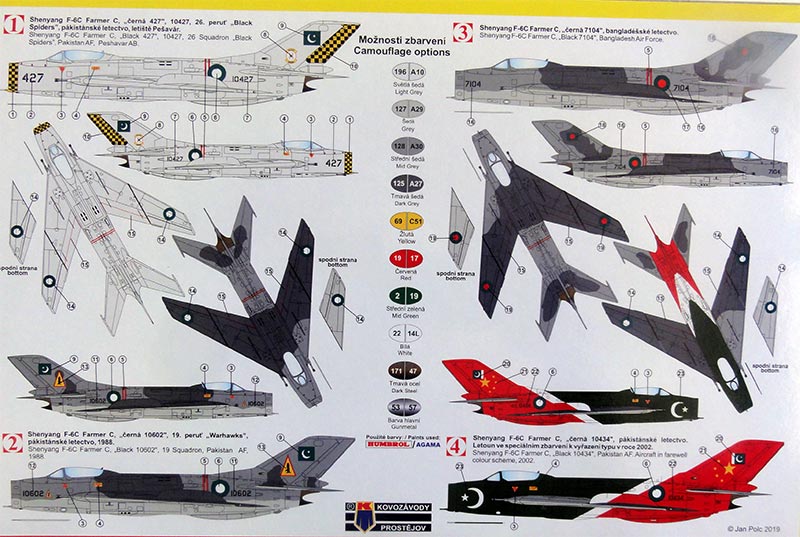 Side Note: A MiG-19 kit was also announced over 5 years ago by Trumpeter in 1/72, it never came. But they have a very nice detailed 1/32 scale MiG-19S kit and another FT-6 trainer kit.
(The 1/32 MiG-19S is in the loft and is to be made in the future.... ).
page 1
page 2