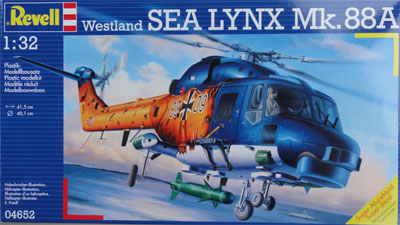 REVELL issued the kit of the Sea Lynx Mk.88A (no. 04652) in October 2012. It has yellow Lynx markings for a German Navy machine as well as other decals. This model was used to do my conversion to the Dutch Lynx SH-14D.
In February 2013, REVELL issued a different version of this kit (no. 04837), the HAS 3 :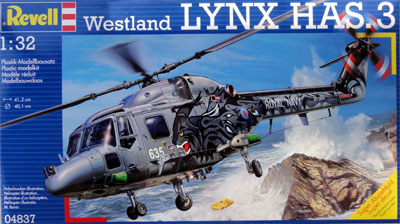 .....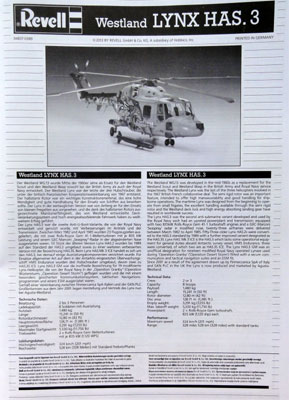 Decals for 2 schemes:
(1) Royal Navy demoteam Black cats , XZ250 , no 072 squadron, Yeovilton 2008
(2) HAS 3, ICE, XZ246, no 815 squadron, as used during Antarctic mission 2001 from HMS Endurance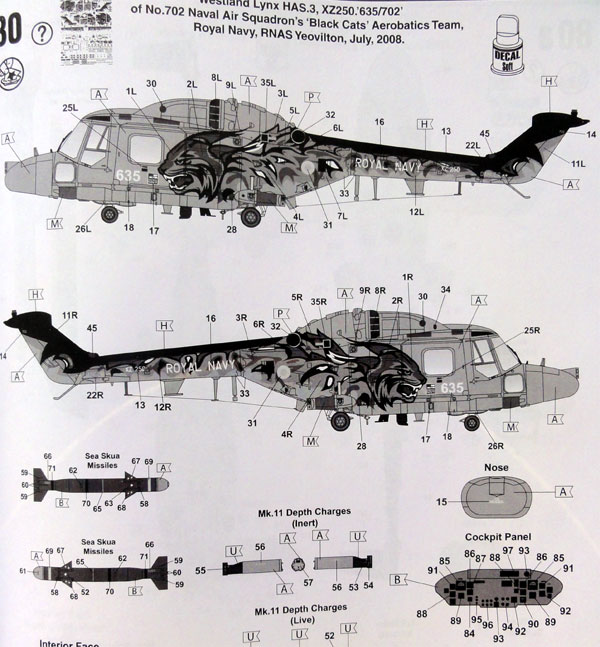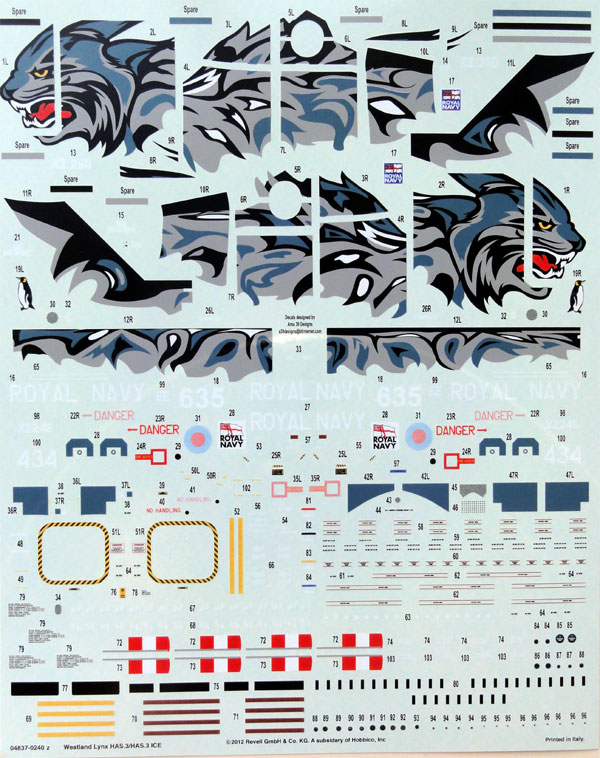 THESE ARE THE HAS3 NOSE DETAILS: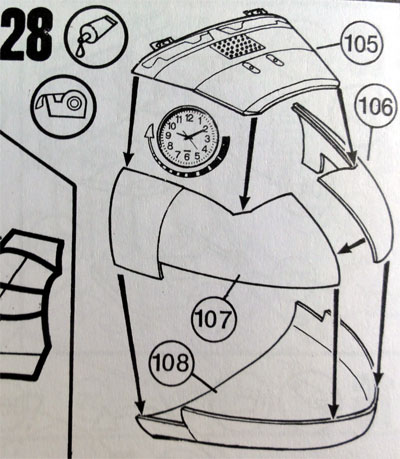 ........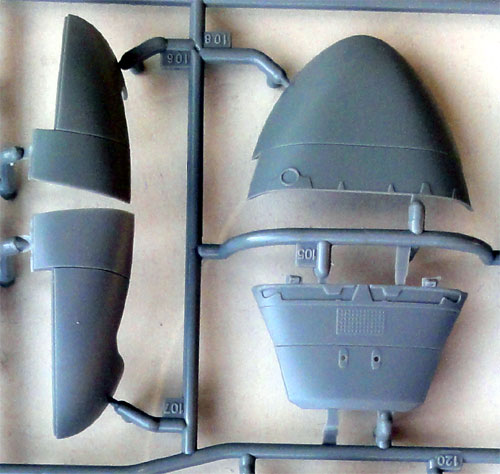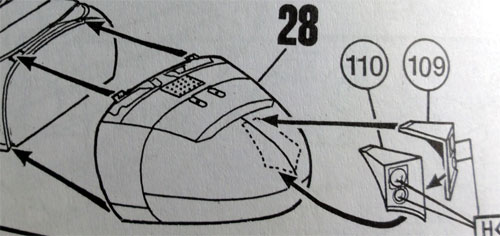 with the added ECM (?) fairing 109+110.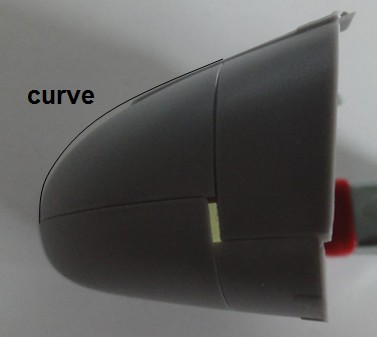 ...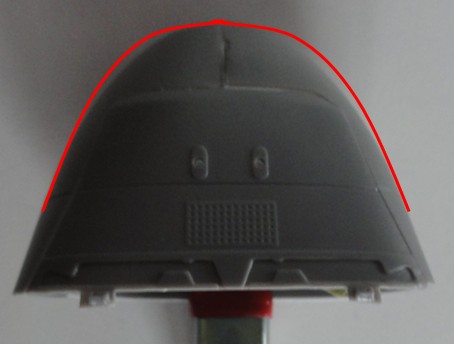 Looking at photographes, for Dutch Lynxes such as the SH-14D, the nose looks different. The kit parts look a bit too pointy.
Note that the kit differences are very subtle and one can easily also use the kit parts.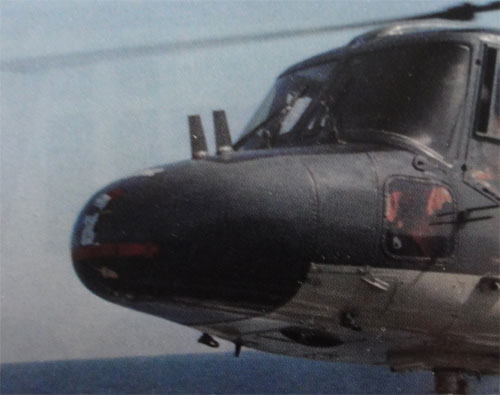 Lynxes were fitted with various noses with different shapes. Also, many variations are seen on add-ons like FLIR turrets, fairings, ECM stubs etc.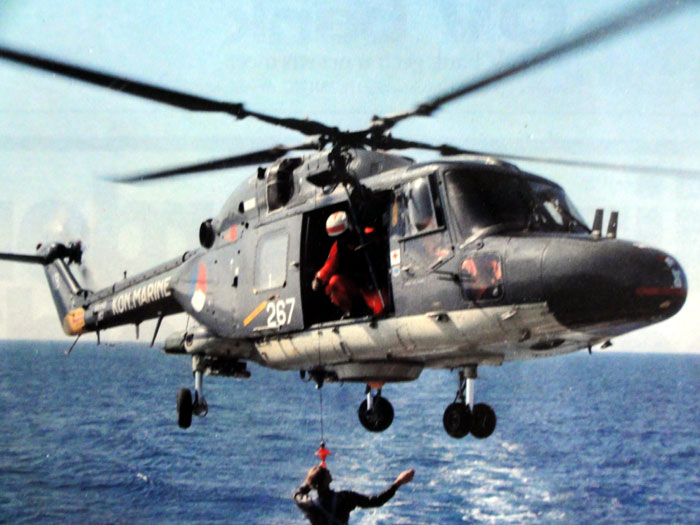 OK, if you want to make a Dutch Lynx like the SH-14D, what is the best approach?
Buy the Revell HAS3 Lynx kit (KIT 04837). If you are happy with the HAS 3 kit nose, leave as is. You need than to adapt the main gear fairings/stubs and modify the main instrument panel. No hoist nor a sonar is in this kit. But that is a configuration that was sometimes operational on real MLD Lynxes.
If you want a (yes, only slightly different) Dutch Lynx nose and parts for the simple main gear fairings, also buy my home made conversion set.
If you want an interior with sonar equipment, console and operator seat, get ALSO the other kit Mk.88a. But please note that the German sonar interior is DIFFERENT than the one used in the Dutch Lynxes but the parts are handy for a conversion. This kit will give you also the SH-14D main instrument panel. You also get the (not in the instructions mentioned) hoist parts. But you still need to adapt the main gear fairings/stubs.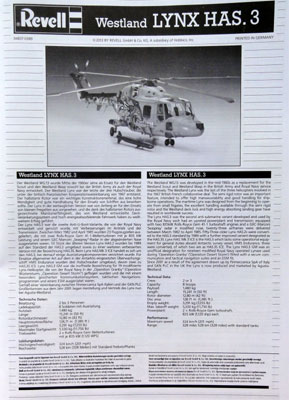 Brief suggestions when building the SH-14D when using the HAS3 kit following the Revell Instructions Numbered Steps:
STEPs 1, 2, 3: follow instructions
STEPs 4, 5: another instrument panel is needed, use part #266A from kit of the Mk.88a is you have it. Also use part #234 mid console. Otherwise with card do a simple conversion.
STEP 6: probably not needed
STEP 7: follow instructions
STEPs 8, 9: follow instructions but leave off parts #128
STEP 10: follow instructions
STEP 11: follow instructions, the other rear cabin bulkhead part #104 is OK also for a Dutch Lynx (it is often covered with webbing and is hidden by canvas seats)
STEPs 12 - 15: follow instructions for a simple interior. This is depending on interior configuration.
STEPs 16 - 20: follow instructions
STEPs 21 - 22: follow instructions, the correct SH-14D fairings are in this kit.
STEPs 23 - 27: follow instructions, the engine fairings are appropriate. Parts are there for even the "cowhorn" intakes #118 + 119, see step 38A.
STEP 28: the HAS3 nose looks a bit "different" as a Dutch Lynx nose on the SH-14D. You can leave as is or use my home made resin nose, look here for details....
STEP 29: follow instructions but with slight modifications, see here what....
STEP 30: follow instructions , nice is the new correct part #111
STEPs 32 - 34: follow instructions , very nice with correct failing tail with correct tailboom, correct tailfin fairings on top and good old style tailrotor. (saves a lot of conversion work!)
STEP 36: follow instructions
STEP 37: the door is correct, follow instructions
STEP 38: follow instructions
STEP 38A: follow instructions , parts are there for even the "cowhorn" intakes #118 + 119.
STEPs 39 - 42: follow instructions but only one antenna #27 needed, look here....
STEPs 43 - 46: the main gear fairings/stubs need modification. I have some resin conversion parts, look here.......
STEPs 47 - 50: follow instructions with adapted main gear fairings
STEP 51: follow instructions but parts #139, 113, 112, 24 are probably not needed
STEP 52: follow instructions
STEP 53: follow instructions but make span of stabilizer smaller, look here how.....
STEPs 54 - 55 : follow instructions but look at the slightly different antenna configuration, look here....
STEP 56: very nice are the icing indicators #130, should be on both side. Follow instructions
STEPs 57 - 74: these steps deal with stores like torpedo and machine sidegun, can be fitted to a Dutch SH-14D as well. (The Sea Skua can not be fitted). Follow instructions as desired.
STEPs 75 - 79: follow instructions for the later BERP blades on the Sh-14D as well, add rotor details
That completes the overall step-by-step building suggestions.