It was decided to do some rivetting and painting work now.


To check for any surface irregularities, the nose and fuselage are given a light grey coat of grey. I used MR.HOBBY GUNZE SANGYO acrylic #306 acrylic. The interior was masked to protect the already painted interior.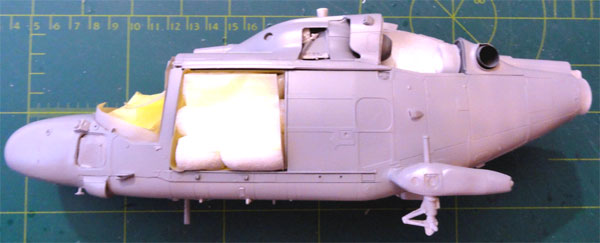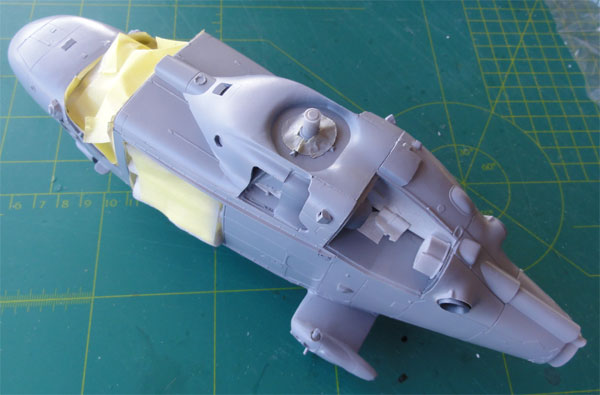 The next step is to apply rivet details as the Revell model is far to clean. On a real Lynx various rivets are clearly seen. Typical for most helicopters.
For the raised rivets, a new type of after market set was used. MICRO-MARK USA has, for railway modelling, decals set #84985 with resin raised rivets! This is new to me, I think these type of rivets have only recently become available.
The rivets are printed in rows on the decal. So each line is cut with the rivets and applied to the model. Many, many are needed on this Lynx in 1/32 scale.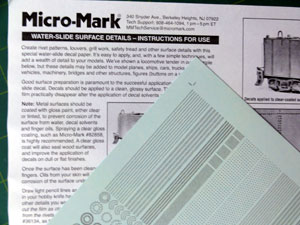 The rivets were also applied to the rear areas like the tailboom and tailrotor fin.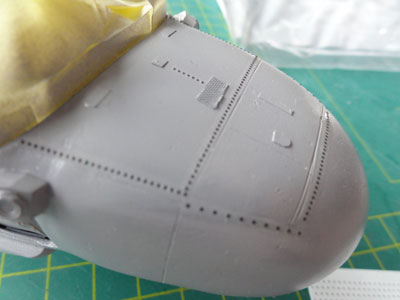 Once the rivet decals were dry, another coat of light grey paint was airbrushed. This seals the decals and ensures an even sheen.
The result looks great and vastly improves the realism to this model.