Whirlybits / Whirlybird conversion set in 1/32 scale
At the Telford 2010 Scale Model World event, Whirlybird decals of Roger Evans issued a 1/32 conversion set to make a two seater BAC Lightning T5 using the single seater Trumpeter F1/3 kit. The set is now referred to as Whirlykits Accessoires set WBA #32001.
It costs 50,= pound, which seems a lot, but you get a lot for it. Let's look what you get....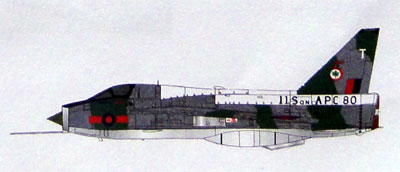 The conversion set has two big forward fuselage nose halves, various resin parts for the cockpit, some white metal parts for the cockpit and various small airframe intakes and scoops, etched brass and even some extra decals. The big wide canopy and windshield are vacuformed.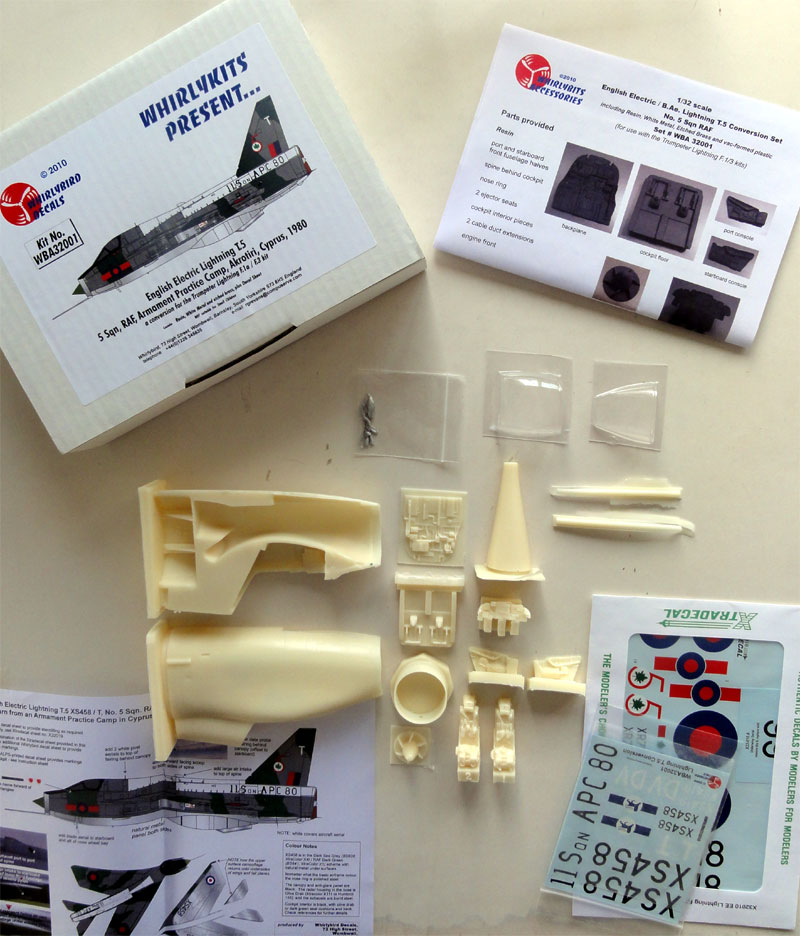 In addition, you are provided with colour instructions and cockpit photo's.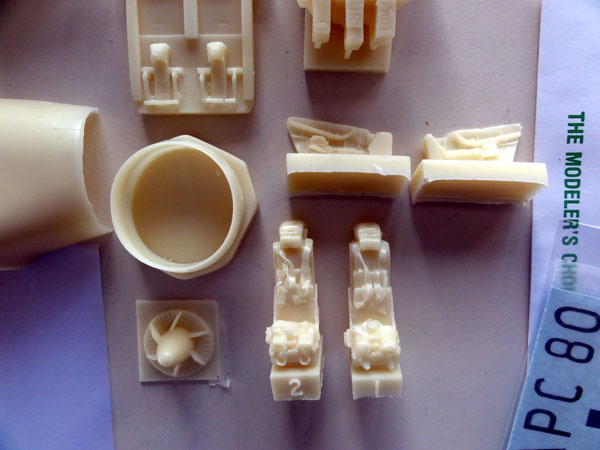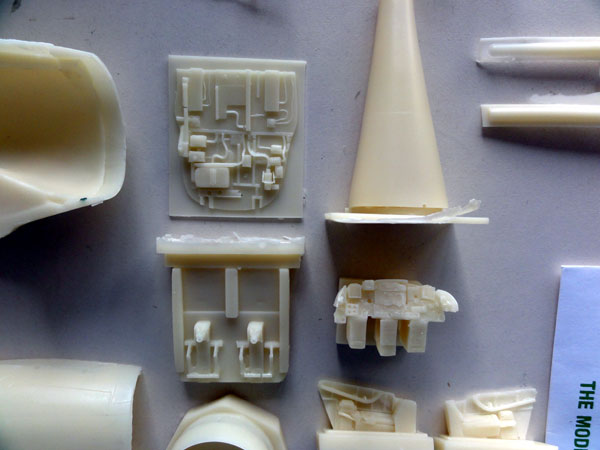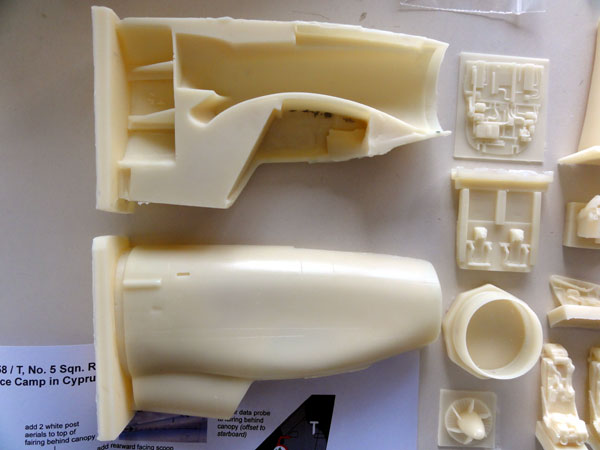 not seen here is the canopy framing, this is to be provided later on.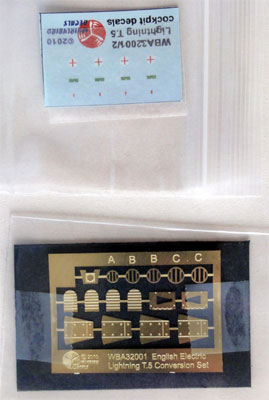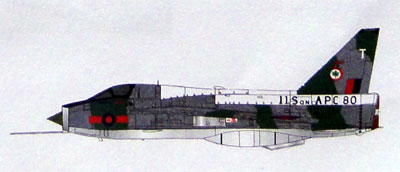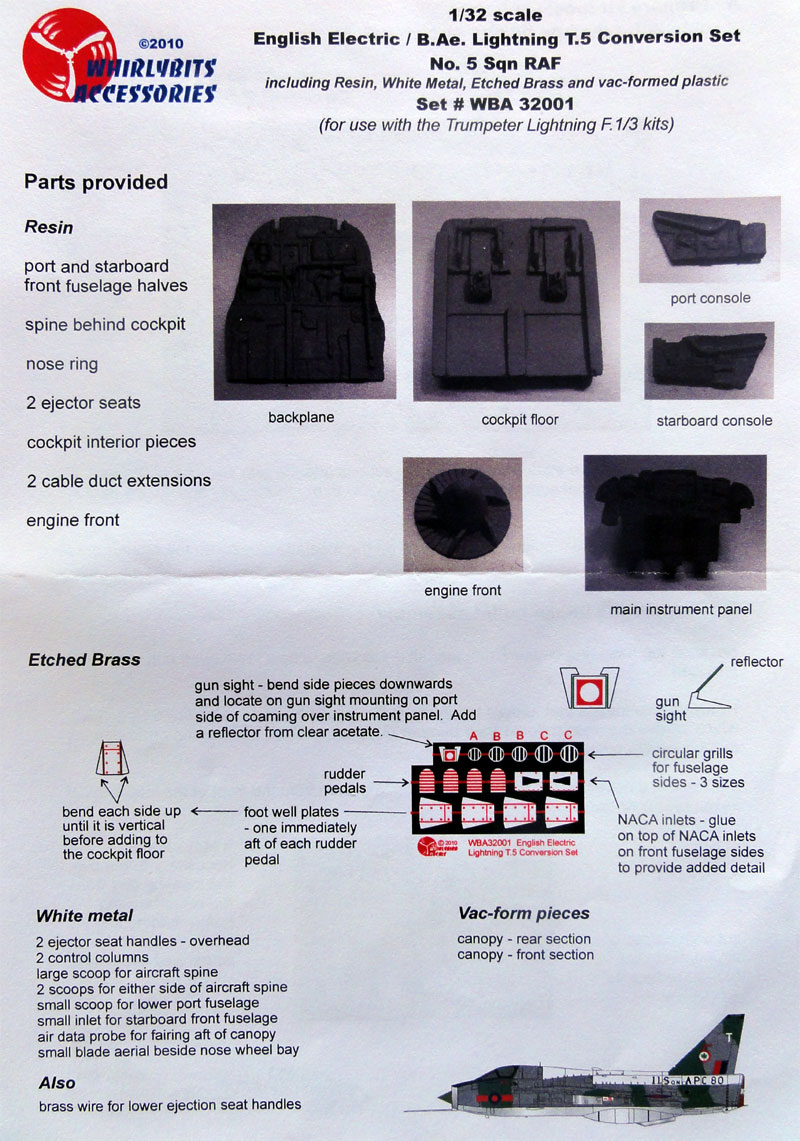 An idea of the instructions....
The set looks great and although not yet crafted onto any Lightning model yet here, it seems that it will not be difficult to use.
I can't wait to use it... now I will have to buy the Trumpeter F1/3 1/32 kit quickly. This kit has some inaccuracies in for example the cockpit sil area, which will be absent when using this Whirlykits two seater conversion set. Also you get a better nose ring.