... continued from page 1....

[ 2 ]
Another Hasegawa kit in a similar fashion as noted on page 1 was made, this time for a Kfir C.2 with a Israeli Air Force air defense grey scheme.

The kit was assembled as per instructions. Some details were added in the wheel bays from scrap and stretched sprue. The gear doors have some inside details and sometimes the main nose wheel bay door is seen closed.

The clear windshield #17 did not fit flush, so I had to remove a bit of the cockpit instrument coaming. This is no problem and it was painted black. I added for the Kfir C.2 a few small scopes on the spine and below the lower aft fuselage.

The trailing edge flaps edges, ailerons edges and rudder were cut in with a razor saw, this looks much better on any model.

The scheme is very peculiar as it was the only grey IAF Kfir C.2 according to the ISRA book with the yellow-black edged recognition tri-angles applied.

Colours airbrushed were an overal FS36375 using Gunze Sangyo 308 acrylic and patches on the upper surfaces of FS36320 using Gunze Sangyo 307. The yellow-black tri-angles were decals retrieved from a Hasegawa Kfir kit. I pre-painted the black edges to ensure that the decals and pre-painted areas are fully covered.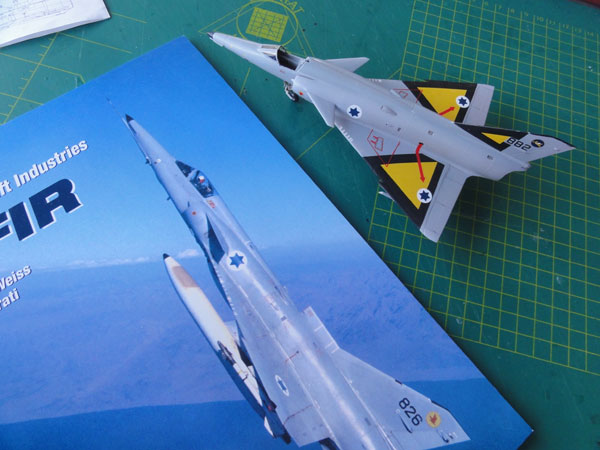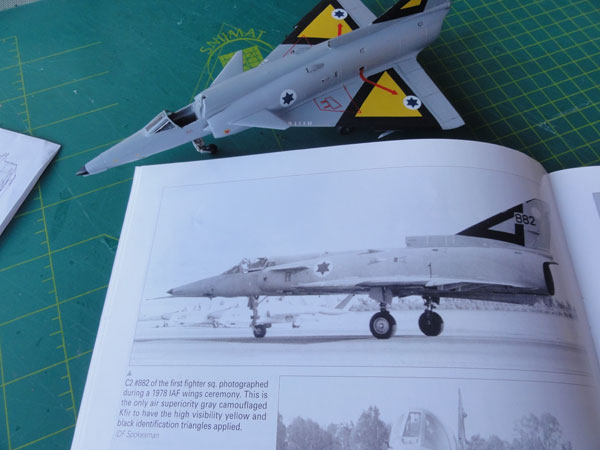 The model was decalled after getting a gloss undercoat to prevent "silvering" with the usual technique...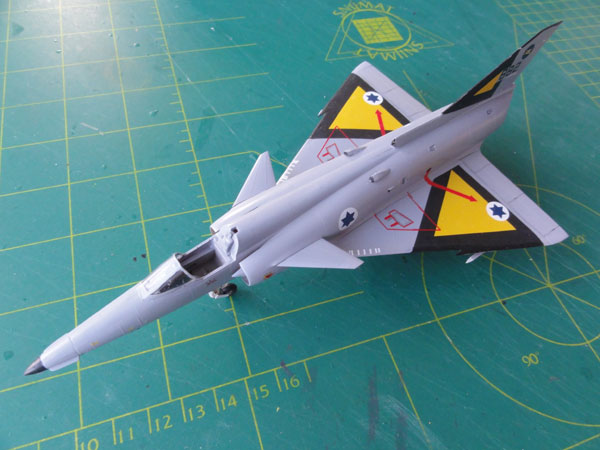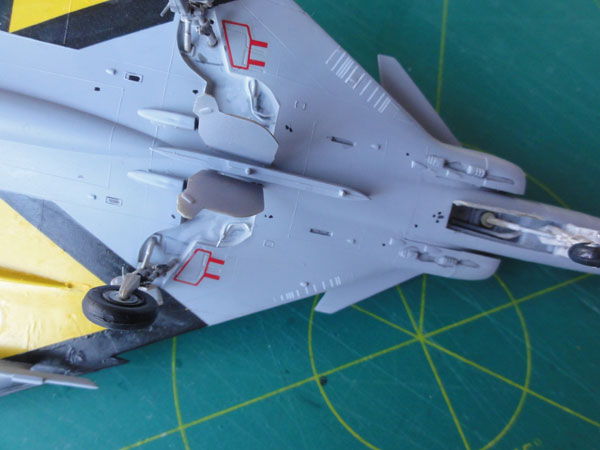 Some parts like the flap hinge fairings needed a yellow paint, using Gunze Sangyo 329 yellow acrylic. The Hornet squadron insignia was retrieved from a Microscale IAF set 72-220.
The landing gear and pylons were installed after the large lower decals were applied. Yellow touch up work was done with a paint brush using Gunze Sangyo yellow H329 acrylic.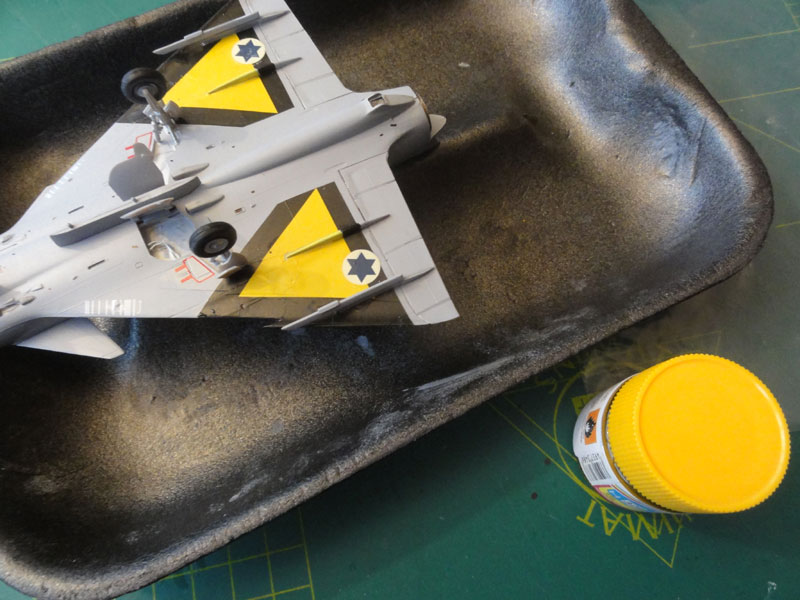 In the various panels and edges some wash was added using PROMODELLER wash. Next, the model got a semi-gloss coat to get an even sheen and protect the decals.
I added a couple of fuel tanks from a Hasegawa Kfir and these got a desert camouflage. Often, tanks were swopped on operational aircraft.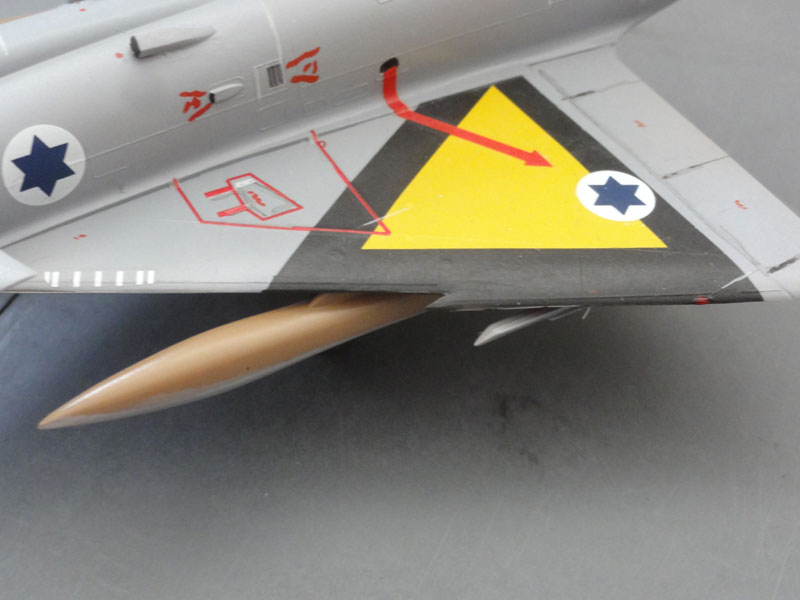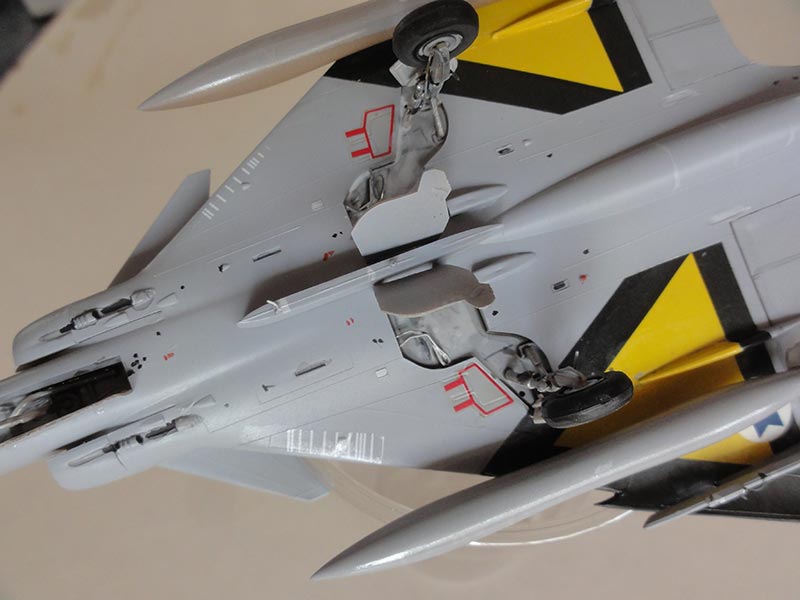 Canopy was installed as well and that completed the model.

This Kfir C.2 with code ' 882" was used in May 1977 by the Israeli Air Force "Hornet" squadron. They were the first to get the C.2. Soon it proved that the tri-angles were not really needed and other aircraft did not get these markings anymore.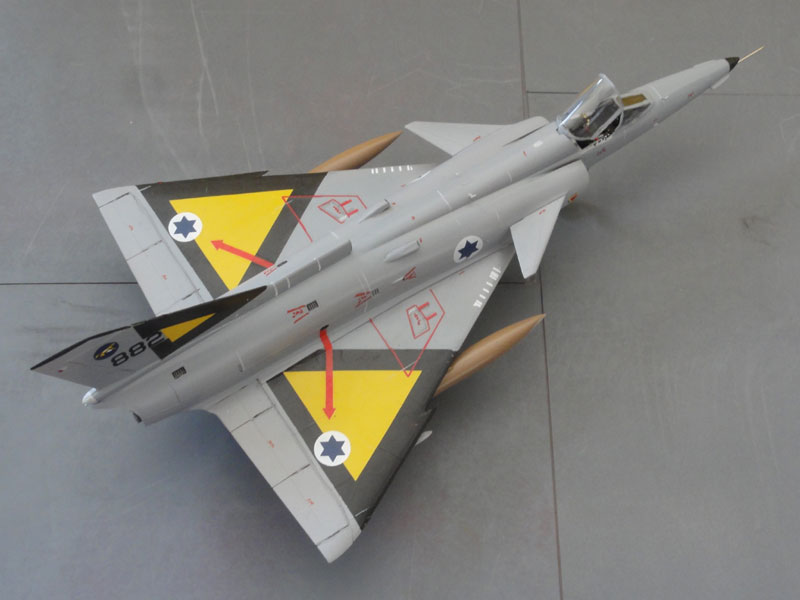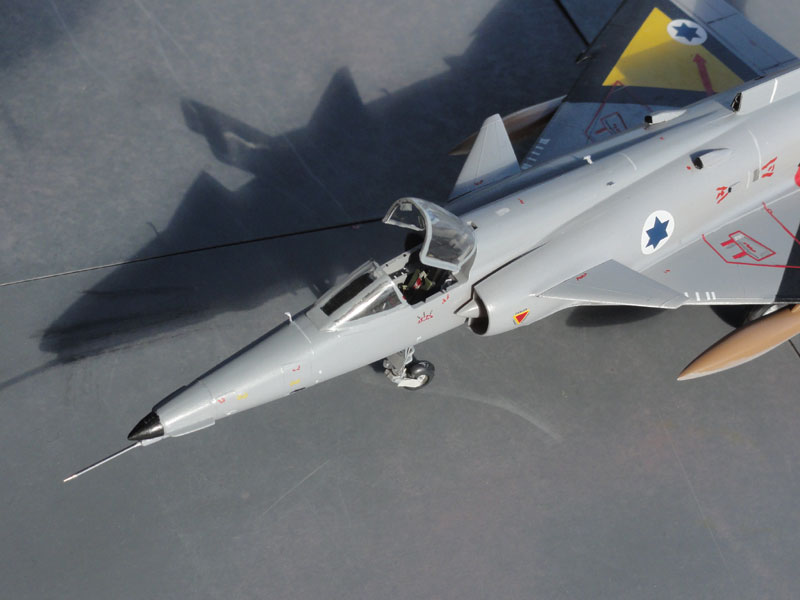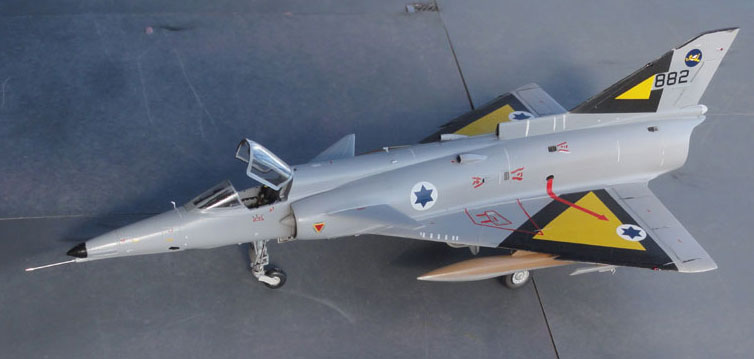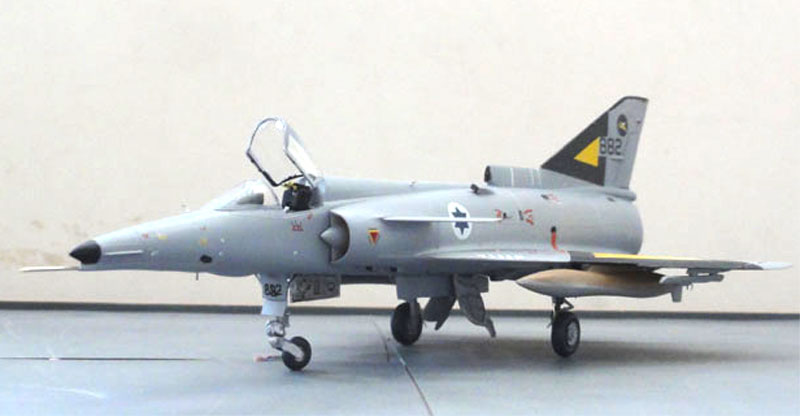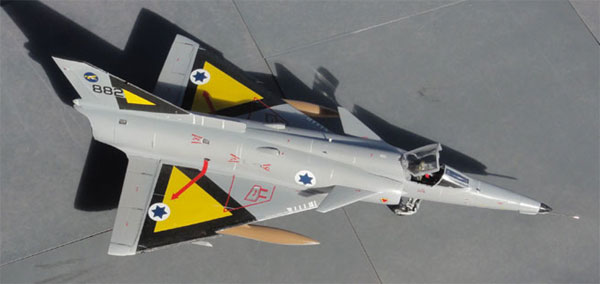 .