The Fokker 60 is not issued as a 1/72 model so a Fokker 50 was converted. This is a mixed media kit released in the summer of 2002 by Classic Plane.

The fuselage is a vacuform with resin wings and details. The kit is quite good but the construction is not so easy.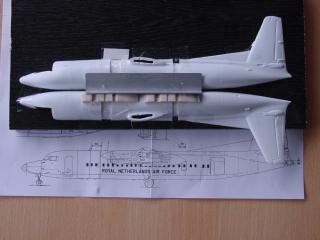 the Fokker 50 fuselage being cut in several section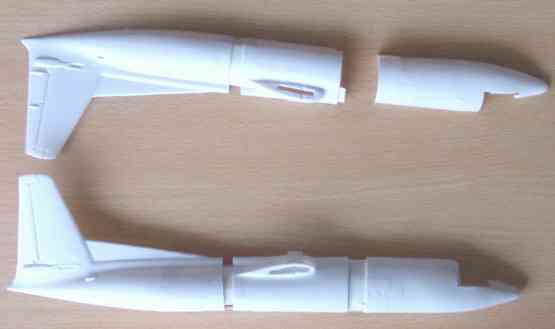 The sanded and cut out vacuform fuselage halves, with the cuts made for the Fokker 60 and the lower half already assembled. Note inserted pieces of bended strips and because of the flat half, straight alignment is possible! Glue and let dry a long time. Add strips inside to get strength.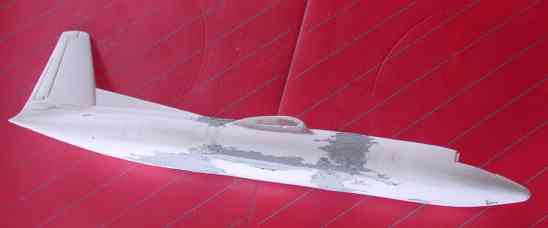 The assembled lengthened fuselage, still being sanded and added putty needed in areas.
Some parts of this Classic Plane Fokker 50 kit used are shown here: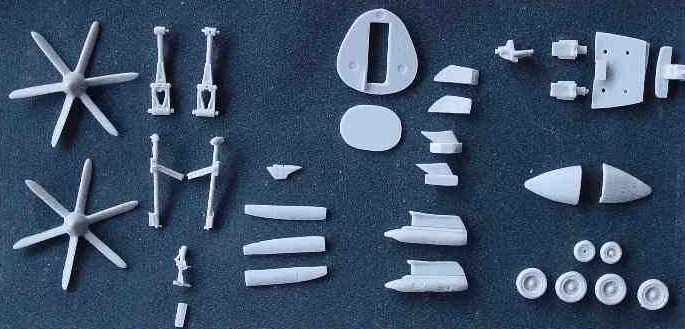 the resin parts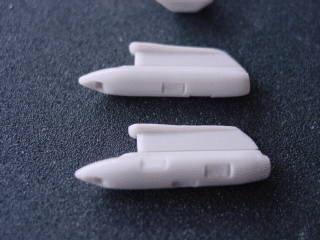 chaff pods included for the RNLAF Fokker 50/Fokker 60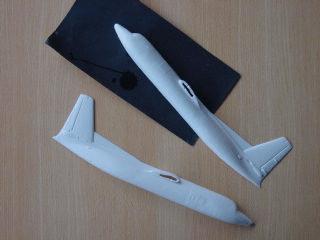 ..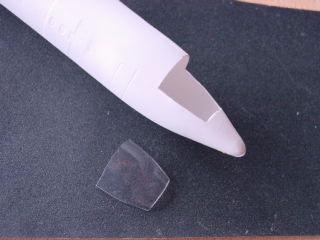 vacuform fuselage
cockpit area with clear part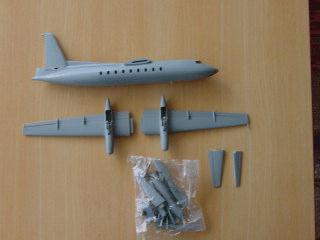 For information, here above are shown the older AIrfix F-27 1/72 kit parts

Check out more of the kits' details here for the Fokker 50..



The Fokker 50 I already made in 1/72 so I decided to make the special Dutch AF Fokker 60 model variant. This is a dedicated transport aircraft with a longer fuselage a large cargo door in the forward right fuselage. The Fokker 60 is thus longer, thus the Fokker 50 kit thus needs significant modification in the fuselage area.

The Dutch AF Fokker 60 has a special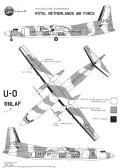 camouflage paint scheme
.... with various grey paints so is a special model in the collection. See the links on bottom of this page for more information!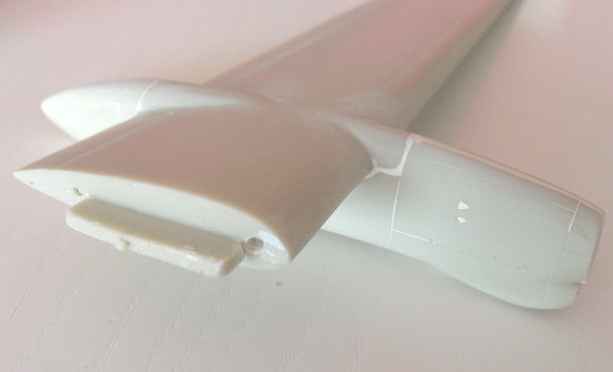 The resin wings with nacelles fitted. Quite some putty and sanding is needed here. Note the Fokker 60 forward engine nacelle shape with intake.