The model was given a basic light grey paint and corrected in places with putty and the overall model sanded again. When all looked good, on to the smaller parts...
The resin undercarriage legs were strengthened by glueing with superglue thin strips of metal that I had from a spare etched metal plate and some needles.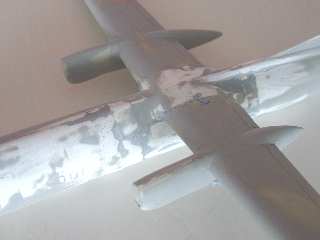 .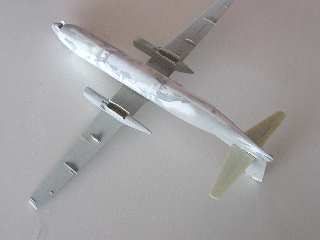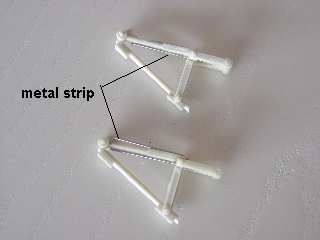 The model cockpit area was masked with maskol from Humbrol and now would get the paint scheme.

The Fokker 60 has a special paint scheme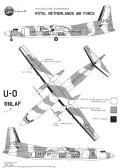 my drawing of camouflage paint scheme
First the middle grey was added, the FS 26376 for which Humbrol paint no.127 enamel was airbrushed. After two hours drying, the dark grey FS 26118 using Humbrol 125 was airbrushed from the "hand" without masking. When you have some experience, this can be done.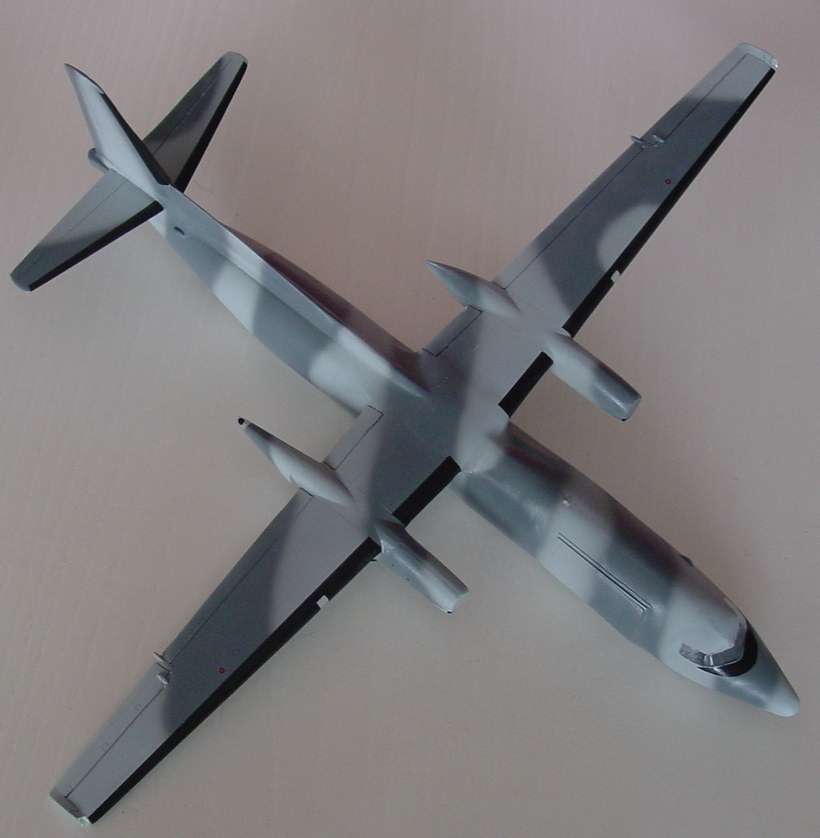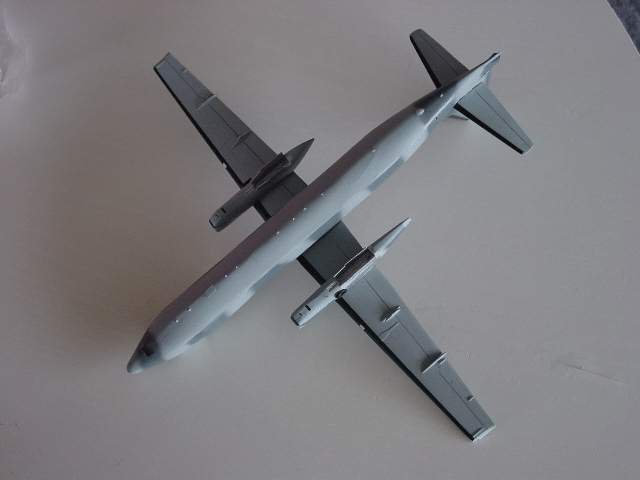 After a day drying, next the anti-icing boots on leading edges of wing, tail surface, fin were masked with Tamiya masking tape. The remainder of model was also covered with paper to prevent black over spray. The masking take about 2 hours but you really need to do this! Then, the black paint was airbrushed. Do any mall corrections with a tooth pick dipped into thinner. This quickly enables you to correct small errors without visible "patch" painting later on!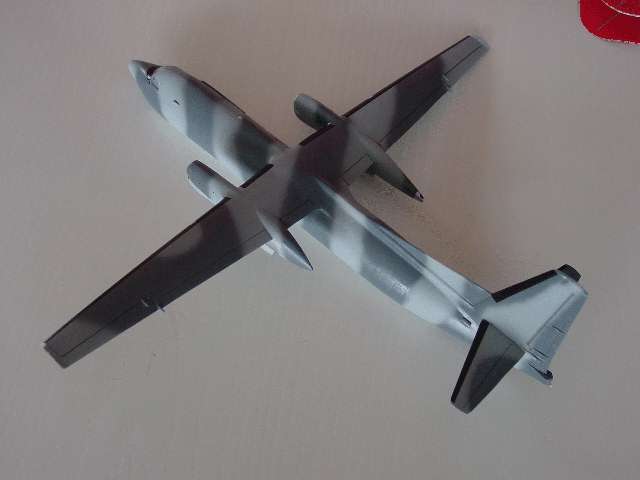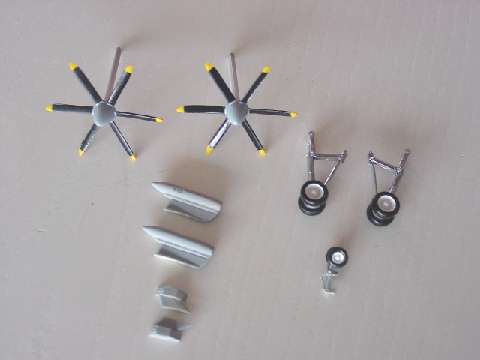 Also, now the smaller detail parts are painted. For the Fokker 60, the propeller blades were black with yellow tips and the spinner middle grey when the plane appeared. The resin model props were temporarily set on two small pieces of sprue. You can then rotate and easily paint them!
The undercarriage legs and the wheel hubs are a mix of white/grey with metal details. The flare and ECM pods are middle grey.
The various small windows can not really be made, a decal is much more easier. A pattern was made up and drawn for the windows and various other markings for the RNLAF Fokker plane.
As the markings are "all black" , the you only need to copy it on clear decalsheet. I used clear sheet from AeroClub and a plain office lasercopier. The decal is easily made this way and need no varnish to protect it for the soaking water later on. All separate items are than cut from the sheet.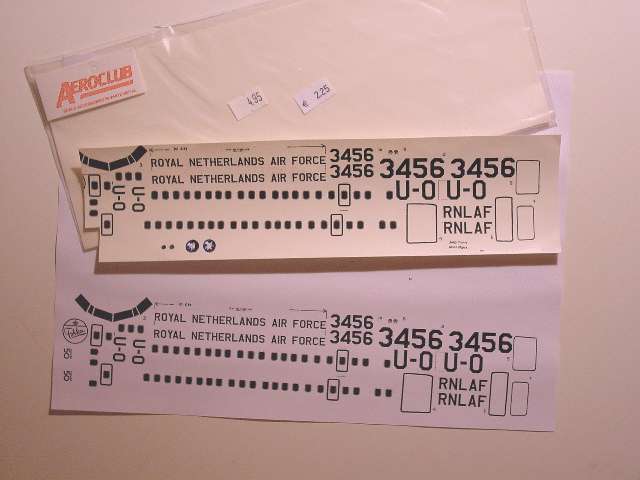 On a spare decal I also hand painted the few coloured items, such as the 334 squadron badge.