Now on to 1/72 scale kits...

[1] Airfix came in 1960 with the very first kit #384 of the Buccaneer, and this kit is very simple. On the box is stated Mk.1 but actually it is not a S.1 but an early pre-production NA 39. Typical of the NA 39 are the long exhaust pipes, the lack of the area ruling fairings on top of the horizontal stabilizer and the small intakes.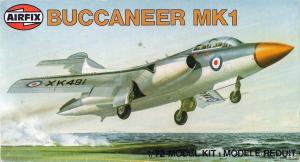 This NA39 kit is discussed on page 4....
[2] In 1972 FROG came with a Buccaneer S.2a / mk.50 kit #F238 in 1/72. I never bought it but it also had SAAF decals. NOVO also released this one later on.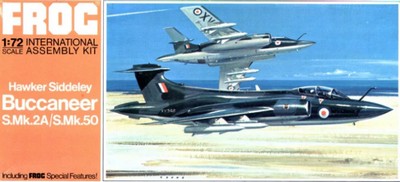 [3] In 1974 also Matchbox Lesney released a Buccaneer S.2b kit #PK-106 with a RAF configuration. I made one decades ago and remember I was quite happy with it. I think it had panel lines as "trenches" but when puttied looked quite good.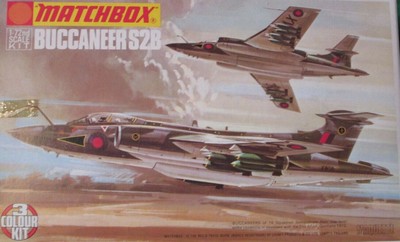 [4] Airfix came in 1989 with a new kit for a Buccaneer S.2B. It appeared in various boxes over the years. I had Airfix S.2B kit #03055 intended for a RAF version.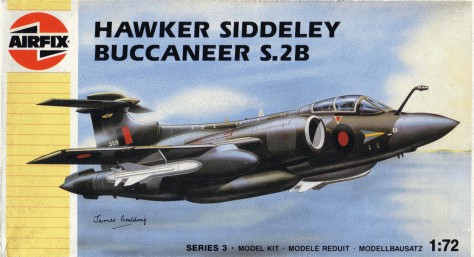 The kit has the correct S.2B larger intakes and was a new kit as compared with their old "Mk.1" NA 39. This kit will be discussed on page 2....
Another kit was converted to a Buccaneer S.1. This kit is discussed on page 3....
Airfix released many years later in 2010 in a nice looking kit #A04049, but it has the basic parts as the 1980s kit mould though with some new extra parts and better decals (including SAAF).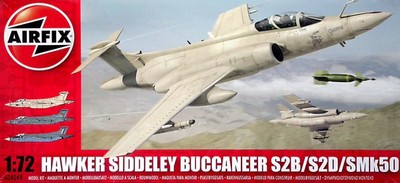 [5] Airfix came end 2019 with a brand new state of the art kit #A06021 for a 1/72 Buccaneer S.2C.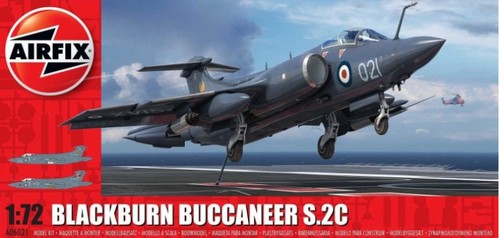 The first new release has decals for two FAA S.2C schemes and will be made in the future.

(It appears that the model is also prepared for a RAF kit as it has some structural re-enforcements with some small externally visible plates and strakes on the airframe. These are typical for thee updated RAF machines which also Airfix announced to release end 2020 with RAF schemes).


On to next [Page 2 ].....