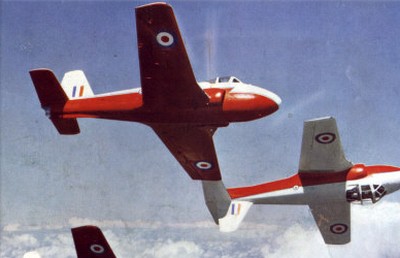 The Royal Air Force and Fleet air arm used various trainer aircraft for pilot and navigator education. This series shows the various jets and propeller aircraft used after the second world war in the UK.

On many airfields training activities were done.

An example is RAF Little Rissington in Gloucestershire, England. It opened in 1938 and later closed. It was re-opened and was once home to the Central Flying School. From 1946 to 1976, the airfield also became the home to the RAF's aerobatics teams which included the Red Pelicans and later the Red Arrows. The airfield was expanded during this period, and a new fire station and control tower were built. Many aircraft were used for training. Now gliders are based at Little Rissington and those are used for elementary flying training for Combined Cadet Force and Air Training Corps cadets.

The RAF Valley station on the island of Anglesey, Wales, was openend in 1941. During the fifties , aircraft used were by the Advanced Flying School Meteors and Vampires and Meteor jet aircraft. Folland Gnat jet trainers came end 1962 and also Hawker Hunters for advanced training were used. The first Hawker Siddeley Hawks arrived end 1976 and this type is still in use for fast jet training.

Now, the Central Flying School Headquarters (CFS HQ) is based at RAF College, Cranwell.

The Royal Navy Air Service / Fleet air arm also used trainers, for example on RNAS base Abbotsinch and Yeovilton.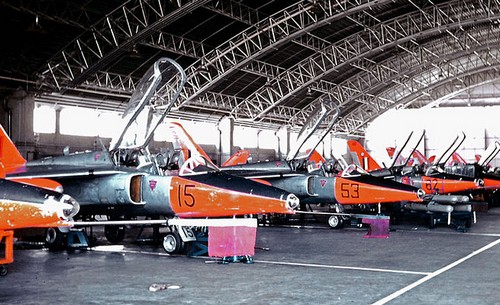 Many trainers sported very nice colours in many variations and attract attention in the model collection.
RAF:
RNAS/Fleet air arm: