The Intruder was issued in 1/72 scale by Hasegawa at first and later on also by Fujimi as EA-6A. Revell issued a very old kit in an odd scale.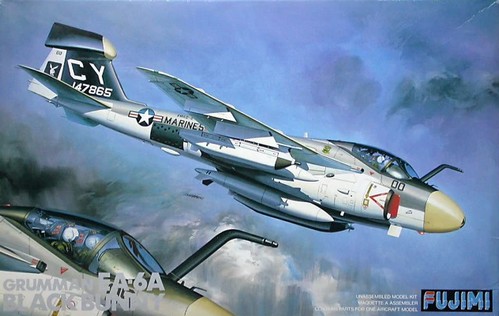 The kit #H13 used here from 1987 release is of Fujimi, representing an EA-6A.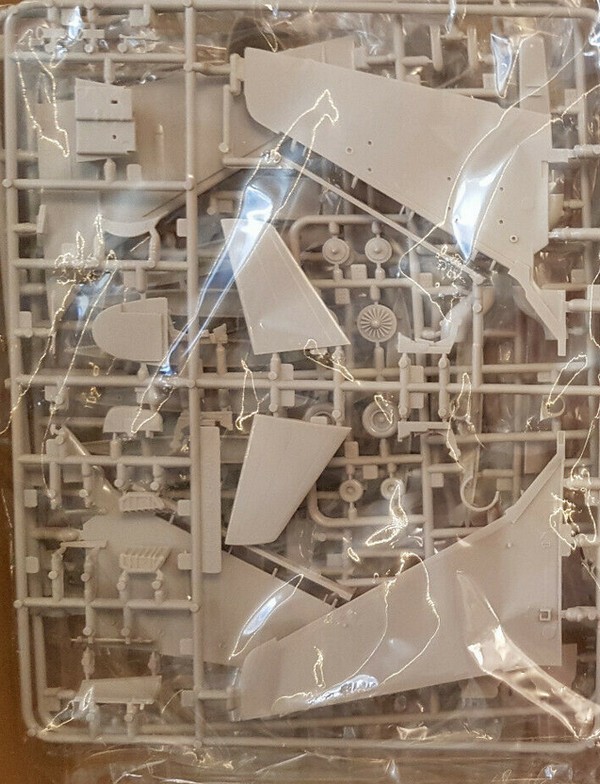 The Fujimi kit parts of the EA-6A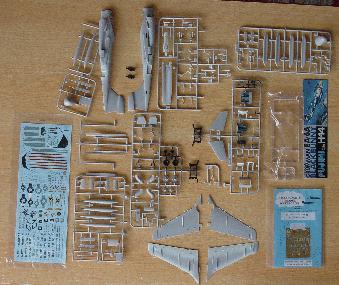 The Fujimi kit is better than the Hasegawa offering with some nice features such as slatted wings, but both models end up in a nice representation of the real thing.

The other 1/72 EA-6B model of the Electronic Warfare 4 seater variant is issued by Hasegawa and is also a quite good model. It differs from the A-6 model with another fuselage and wing stores, with the warfare packs.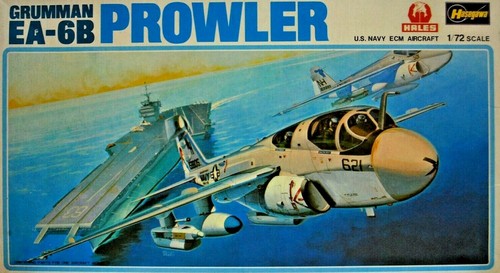 The use of two models made an interesting option becoming available. As the Fujimi kit has slatted wings, I wanted to do some cross-kitting with both kits. Putting the slatted wing on the Hasegawa Prowler seemed to give something extra life to the model, whereas the Fujimi kit could be fitted with the straight Prowler wing. Also, the Fujimi kit would be detailed with an opened radar nose.
The kits make this cross-kitting well possible, you only need to make some small adoptions on the lengths of the wheel bays and the exhaust pipes.