The first 1/72 kit was issued by Hasegawa in the seventies as a A-37A/B. It was at that time the only kit, basic but OK. It was issued in various boxes and different decals over the years.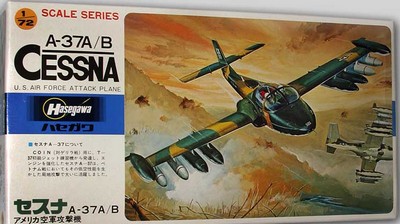 .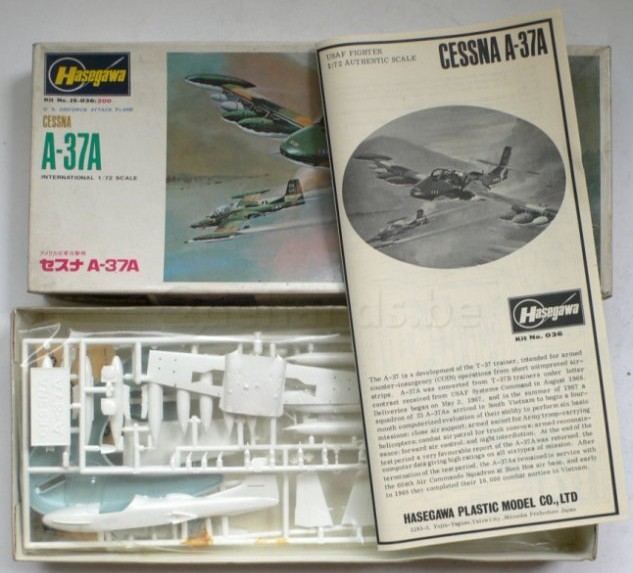 with Minicraft label as well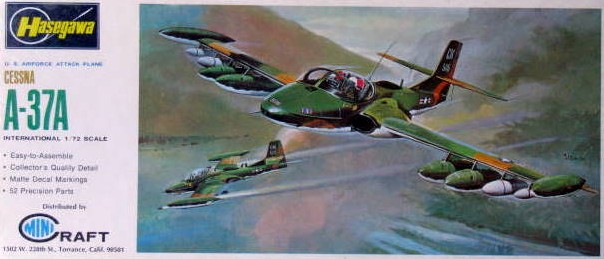 and another MINICRAFT box...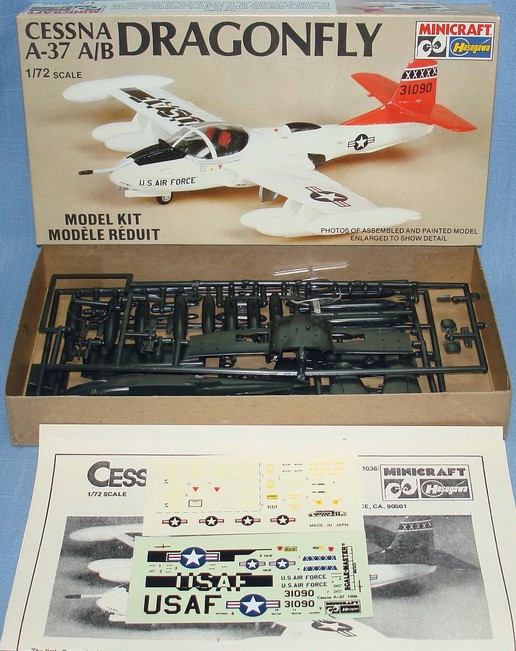 and in USAF box: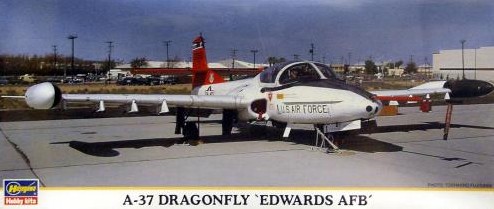 and a T-37C


The kit can not be either an A-37A or A-37B or T-37C with same parts in the box. In reality there are differences between these versions of the real aircraft.
But I did not bother, and made such a kit many years ago, almost straight out of the box.

As I had spare parts and better left over decals from the ACADEMY kit, so made an South Korea ROKAF aircraft.
Acrylic Mr.Hobby Gunze Sangyo colours were used for the Fed.Std wrap around scheme:
FS 34102 green : Gunze Sangyo GU303
FS 34079 green : Gunze Sangyo GU309
FS 30219 tan : Gunze Sangyo GU310
FS 36622 grey/white: Gunze Sangyo H311 for the lower surfaces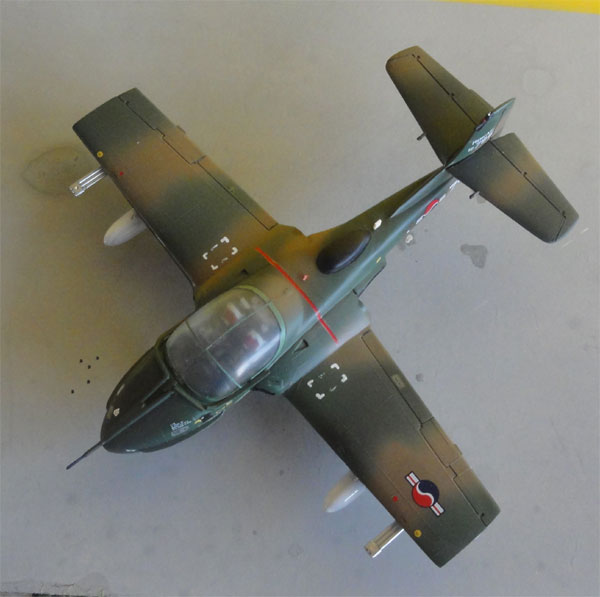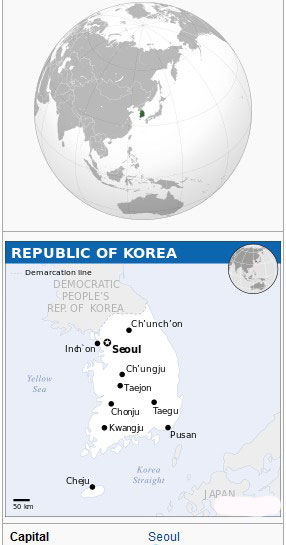 [ area: 100,363 sq.km | population: 51,7 million | capital: Seoul | GDP USD 35,000 per capita nominal ]
Some 68 T-37C and at least 29 A-37B were acquired by the ROKAF. More ROKAF info on
previous page 1...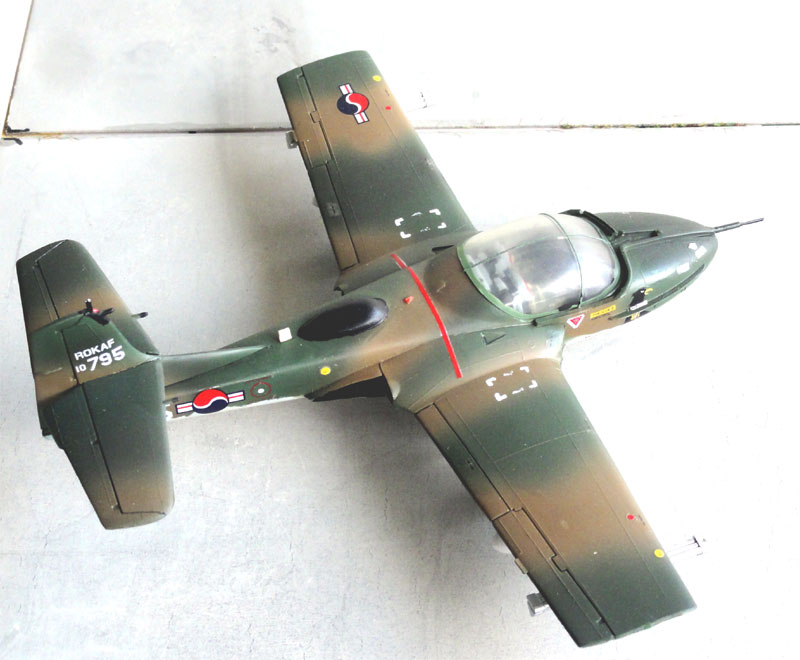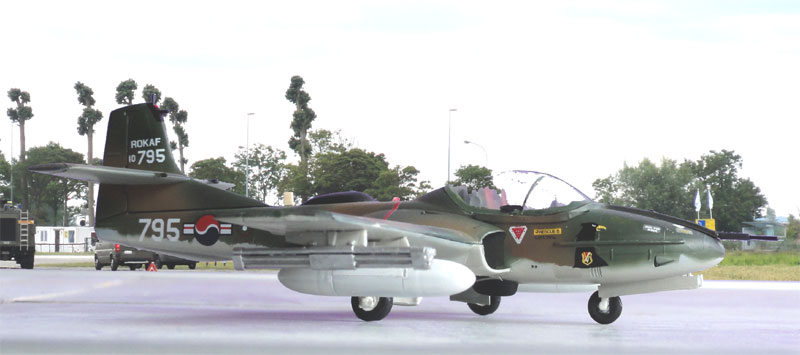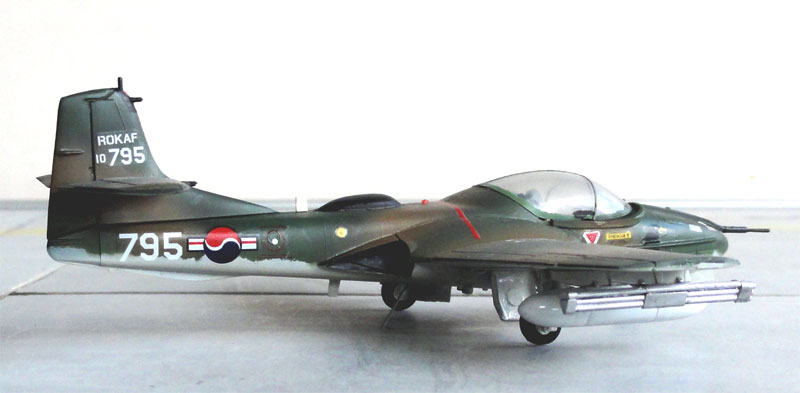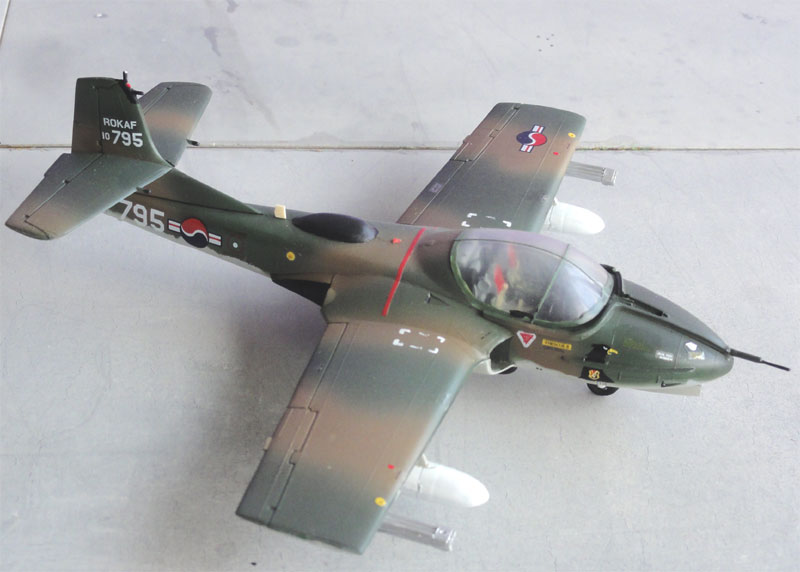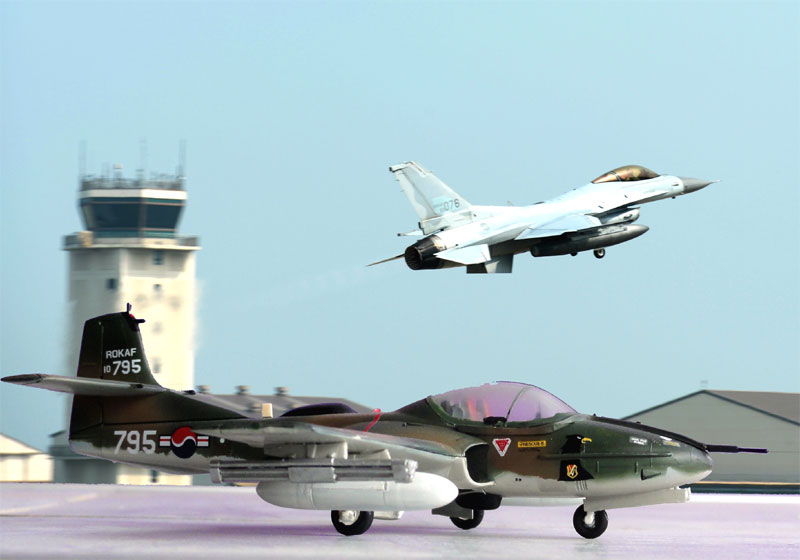 Set in a real picture, with at KF-16C at take off. A 1/32 KF-16C model can be seen here...