GUATAMALA
The Fuerza Aérea Guatemalteca (FAG), the air force of this Central American country got approx 24 A-37 aircraft.

The Academy model was first assembled as indicated on page 1. A base grey coat was air brushed, followed by these Fed.Std colours acrylics for the wrap around scheme:
FS 34087 grey : Gunze Sangyo GU304
FS 36118 gunship grey: Gunze Sangyo GU305
Gear bays and inside of gear doors are white.

Decals came from the AZTEC decal set 72-017. The model depicts a A-37B with the ser.no 69-6401 as flown by Tte. Castaneda around 1991 of Escuadrón de Aviones de Ataque based at Guatamala city. The fuselage badge is a special one used for the A-37 and a toned down national insignia on the wing.


Ensure the model is gloss to prevent "silvering"e.g. air bubbles trapped below the decals. I used a Johnson Future/Pledge gloss acrylic. Some antennas were added made from painted fishing line.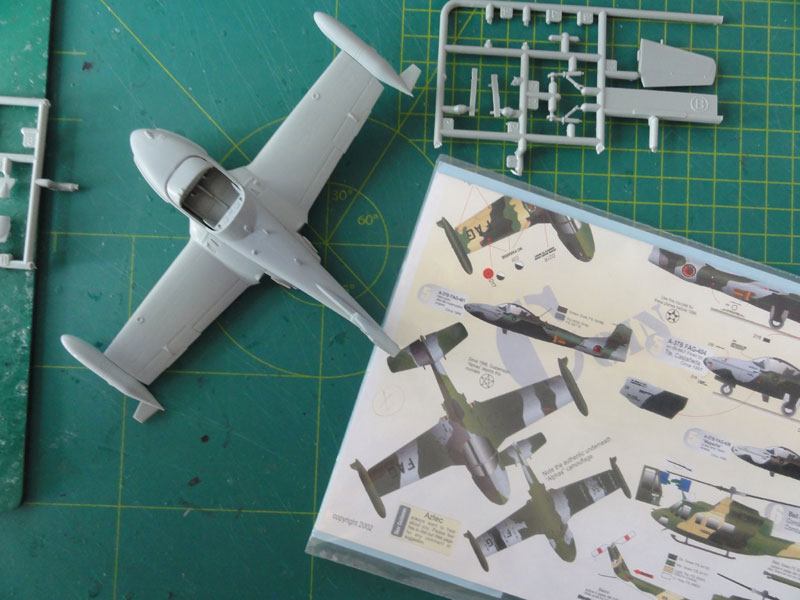 No tank boom was fitted and the canopy set closed. Fuel filler caps were painted red.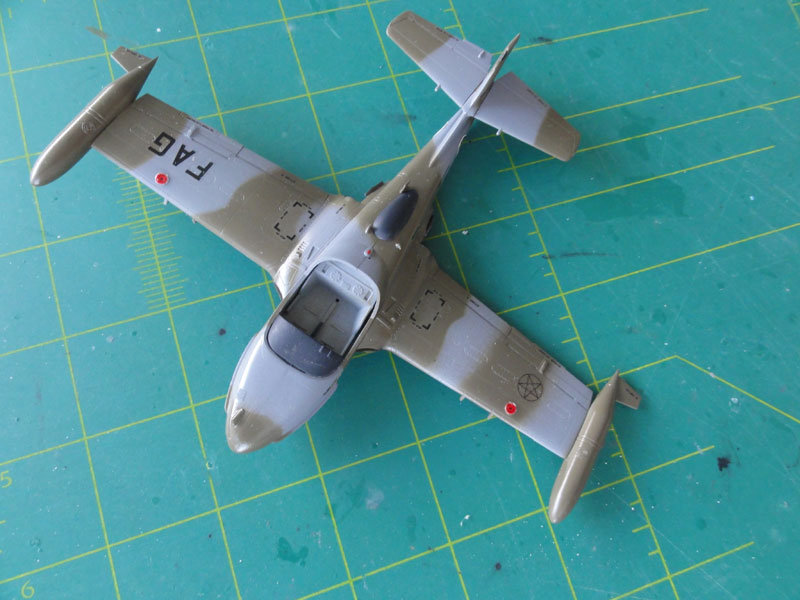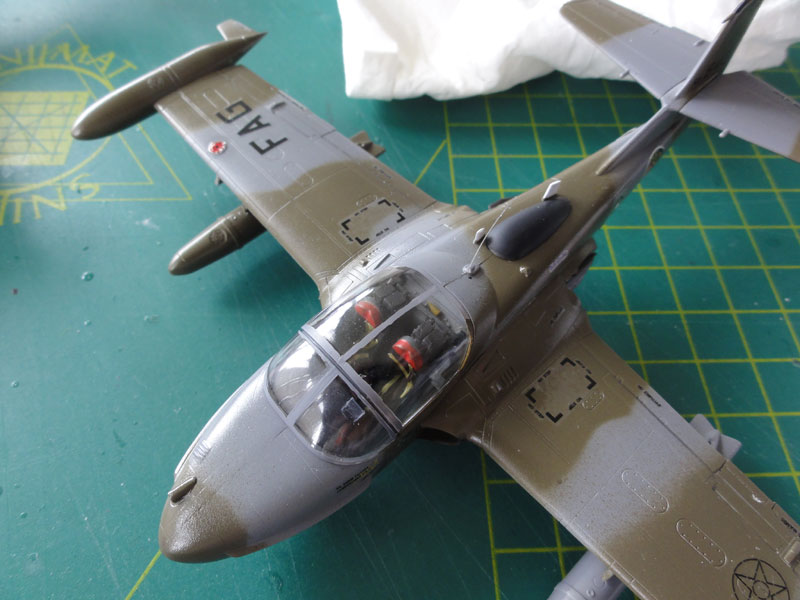 The result is a nice A-37B of this small air force. Current air bases are at Guatamala city, Retalhuleu and Flores.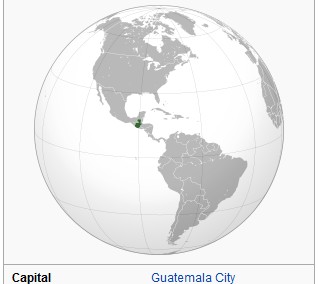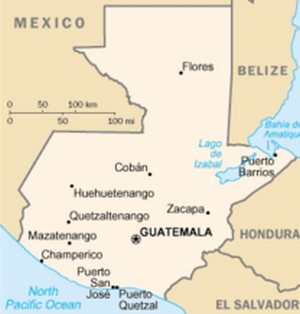 [ 108,900 sq.km | 17,6 million inhabitants | capital: Guatamala city | GDP US$ 4,900 per capita ]

Military Aviation started in Guatamala already in 1912 with biplanes of Bleriot and Nieuport. The built-up was with French aviators and flying schools established. The Fuerza Aerea Guatemalteca was formally set in place in 1945 with many American aircraft used like the F-51, C-47 Dakota and later on T-33 trainers. The aircraft were low cost and some Fokker F27 and IAI Arava's also operated. Of the A-37 some 24 were received in the 1980s and the type is the most capable aircraft type. Current air bases are at Guatamala city, Retalhuleu and Flores.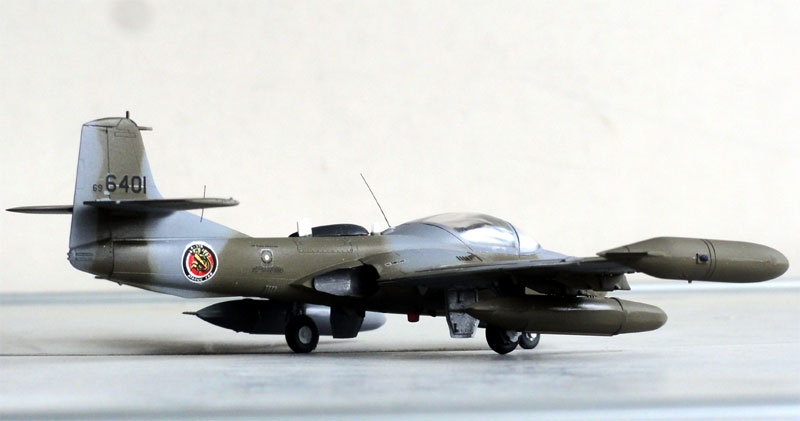 A-37B with the ser.no 69-6401 as flown by Tte. Castaneda around 1991 of Escuadrón de Aviones de Ataque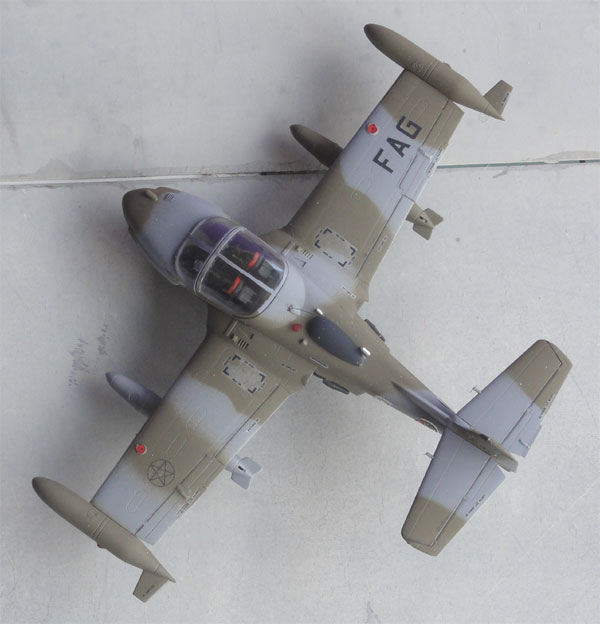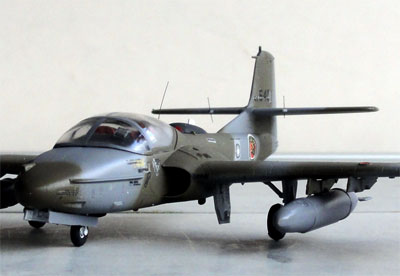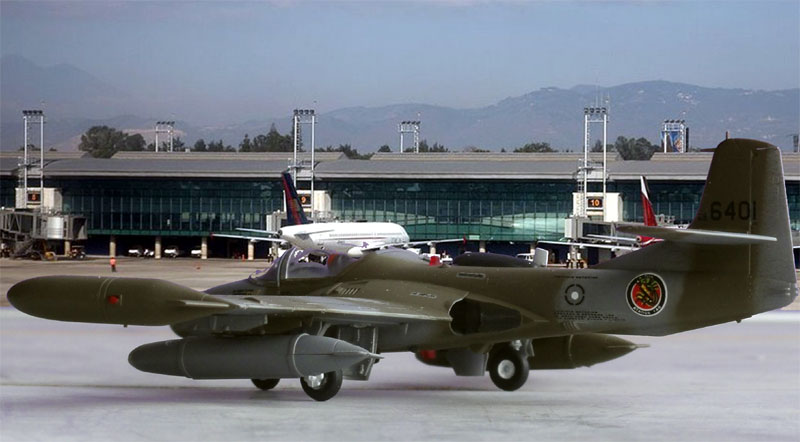 .......at Guatamala airport