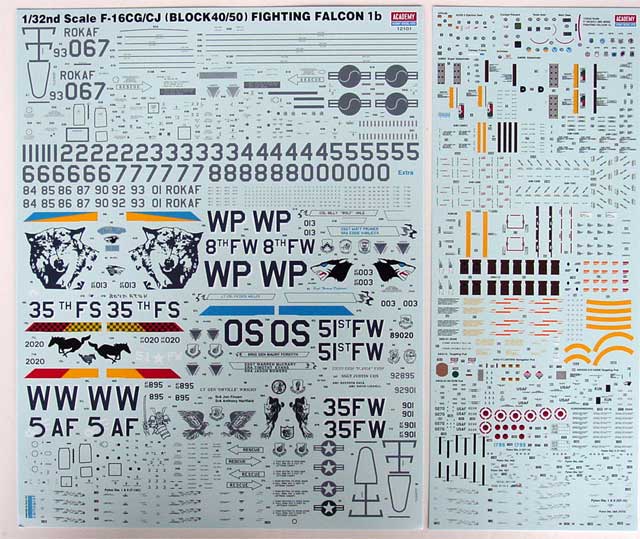 The model was now to receive its decals. But before applying the decals, the model got a couple of gloss coats of Johnson Future using the airbrush. Decalling took off course considerable time as you can see there are many decals also on the KF-16. Each back of a decal were slided through an amount of Future to improve adhering. Carefully press each applied decal with a cloth, it will prevent air bubbles to create "silvering" after drying.


Next, some weathering was applied. Especially around the main maintenance access panels on the upper fuselage, these can often be clearly seen on real pictures of ROKAF KF-16 planes. They are now over 10 years in active service with the ROKAF.
Over the gloss coat of Future with a fine brush some thinned dark grey acrylic paint was set into each panel. The excess was wiped off with a piece of paper tissue. This exercise was repeated at several areas of the model, focussing on access panels.
The model was now ready for final decalling. The kit decals are excellent and made by Cartograf of Italy. This gave no problems.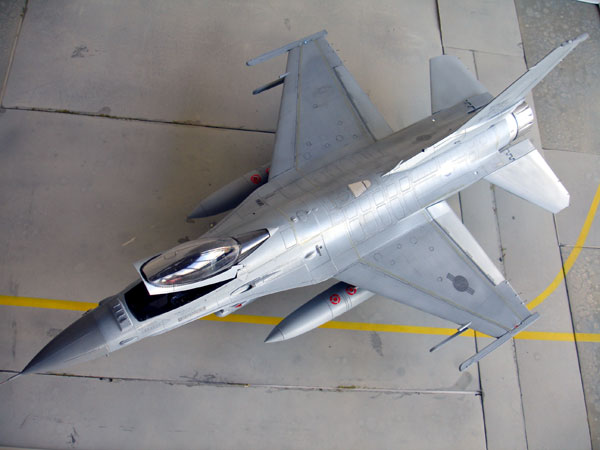 Here you see a view with the canopy temporarily put on the model.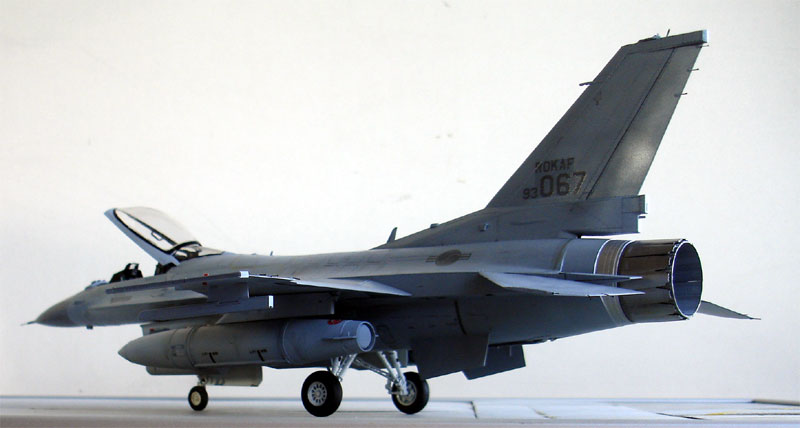 No stores are added yet.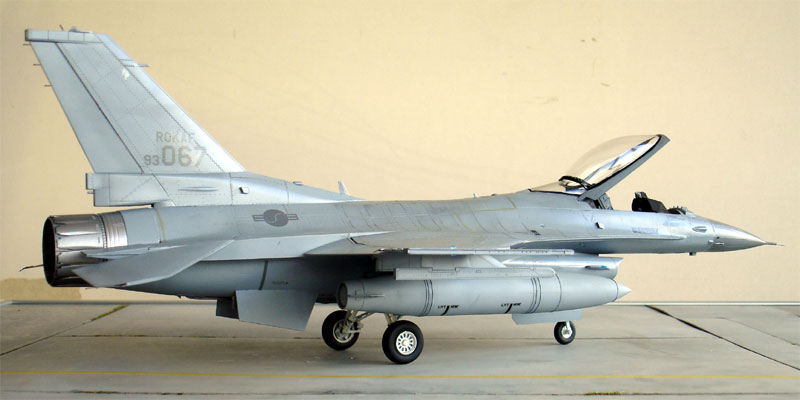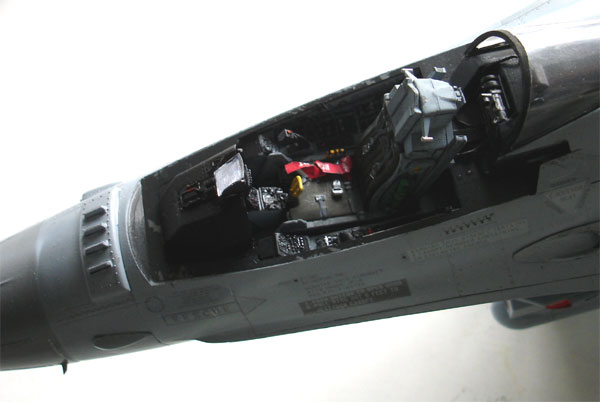 The cockpit with in front the typical ROKAF KF-16 antenna's. The seat is put into the cockpit but kept loose so it can be removed.