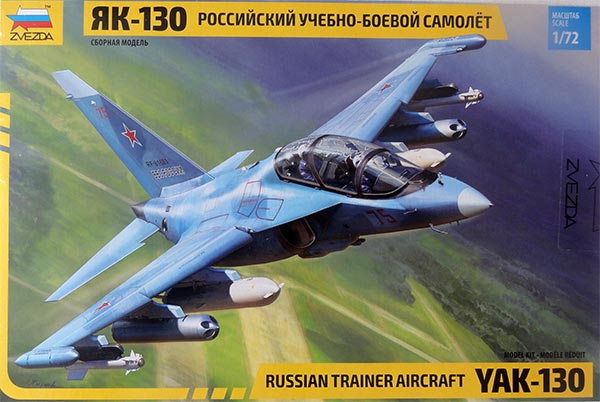 In 2021 Zvezda came with an injection moulded 1/72 kit #7307 of the Yak-130. It also was released in another box. Kit #7307 has 8 sprues of which the clear sprue is "soft plastic". The kit has about 160 parts including various accurate stores including wing tip pods in crisp plastic. You also het 2 pilot figures with posable arms.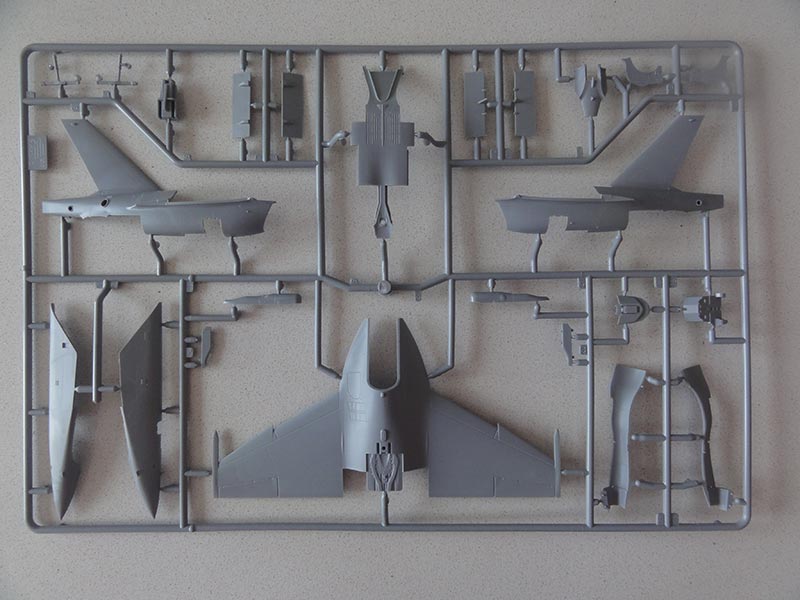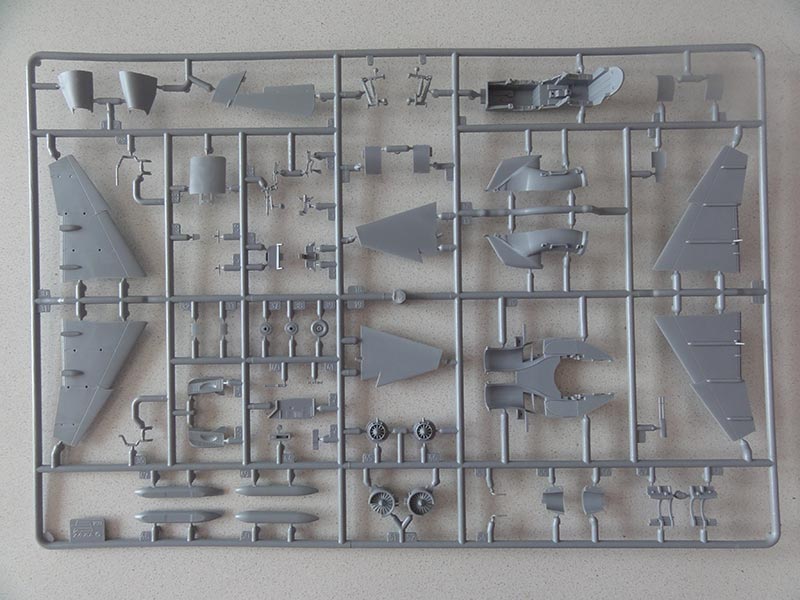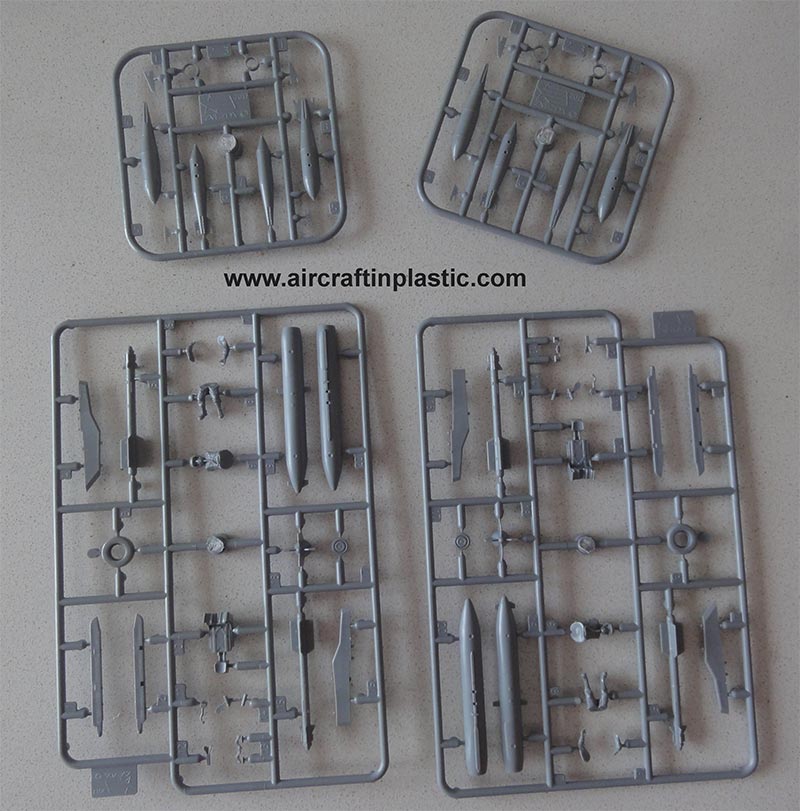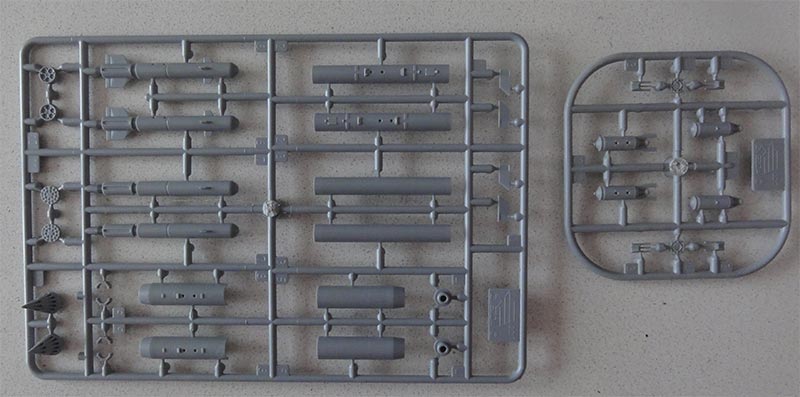 (clear parts not shown)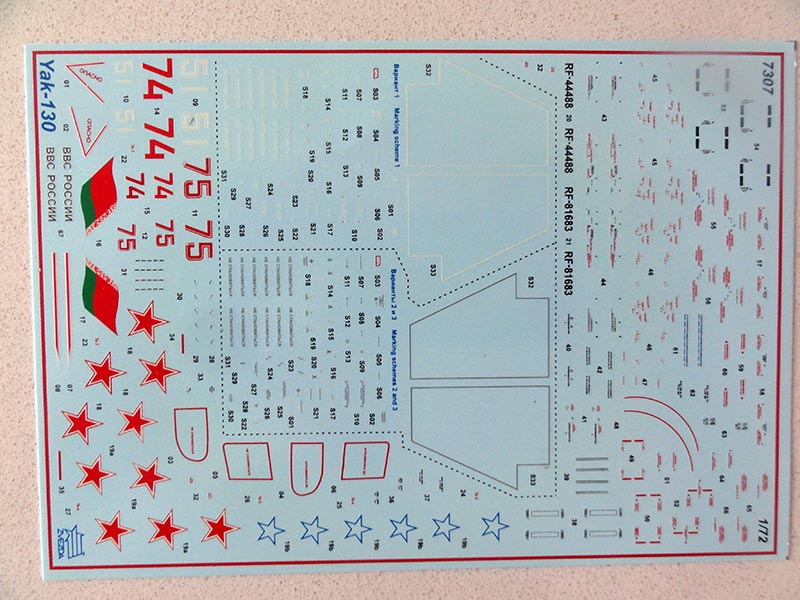 Kit decals are for 3 schemes:
-1- Russia of the traning center in overall grey;
-2- Russia with a camouflage scheme;
-3- Belarus scheme with camouflage for unit 116 Guards at Lida, 2017.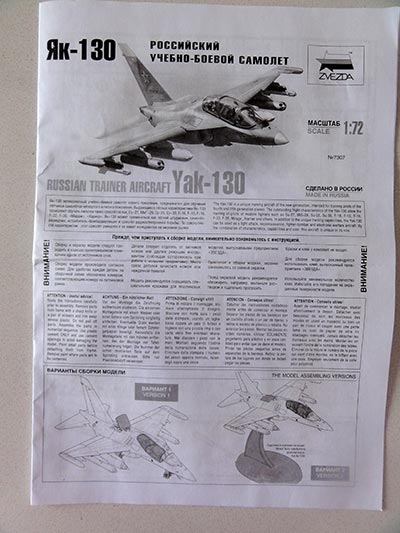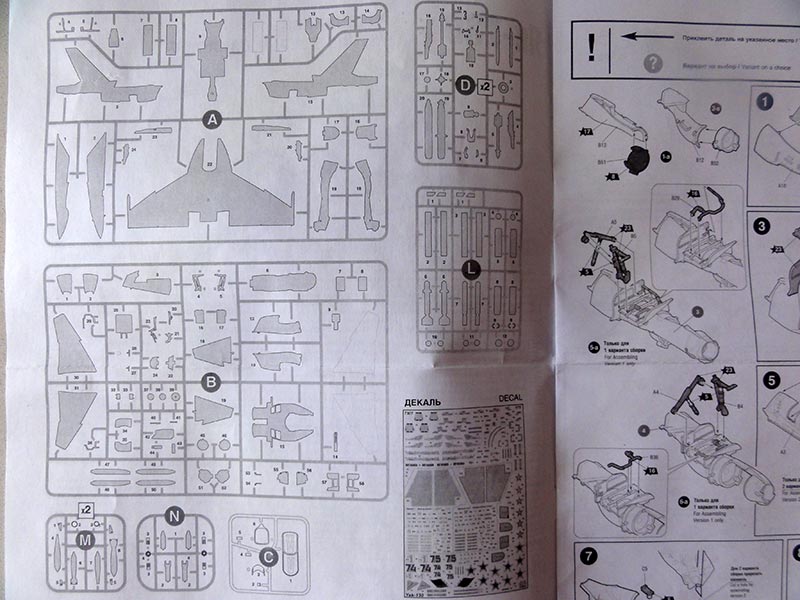 The instructions are quite complex and need studying; a posing stand is indicated for a "clean gear up" model but to be purchased separately. The horizontal stabilizers are not parts #B18 and #B19 but #B30 and #B31.

The scheme picked for this model was that of -3- Belarus for the "World Air Forces" collection.

The kit is complex with curved parts and highly detailed. Complete intake ducts are provided but not a lot can be seen as these are curved. Gear bays and cockpit with 2 K36 seats ? have a lot of details despite the small size of the kit. The upper wing is one part which helps alignment to get the correct dihedral. The installment of the landing gear was done at a later stage.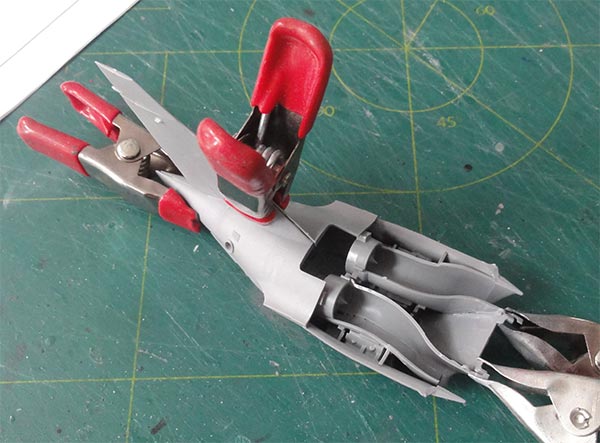 Assembly was not as easy as I thought, I had troubles to align the curved intake ducts and to close the gap between the nose and rear fuselage as seen in instruction step 14. Do put some weight in the pointy nose as well.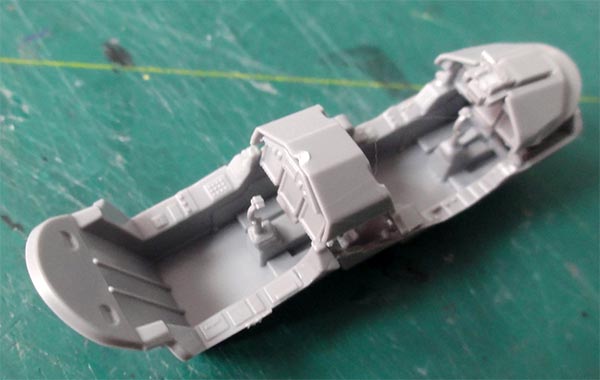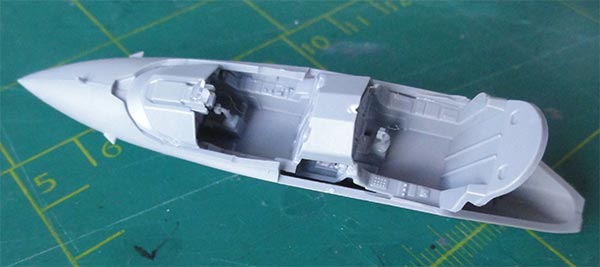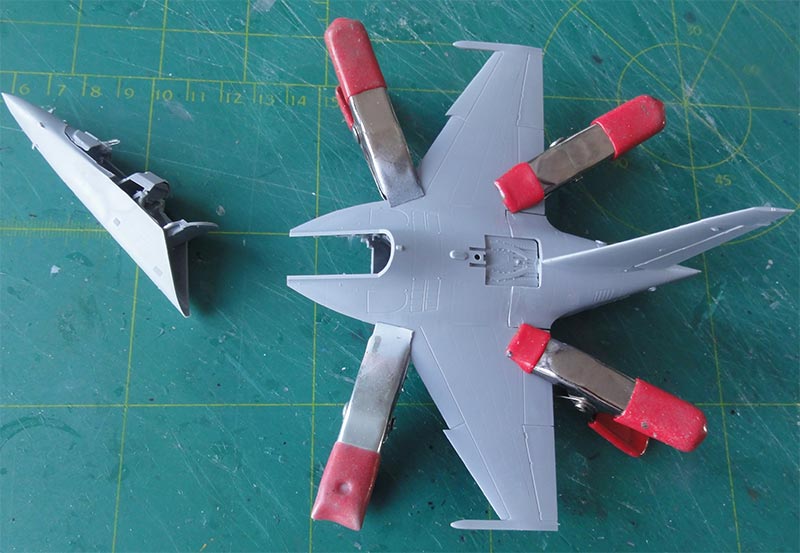 I set the air brake closed and putty and sanding was needed.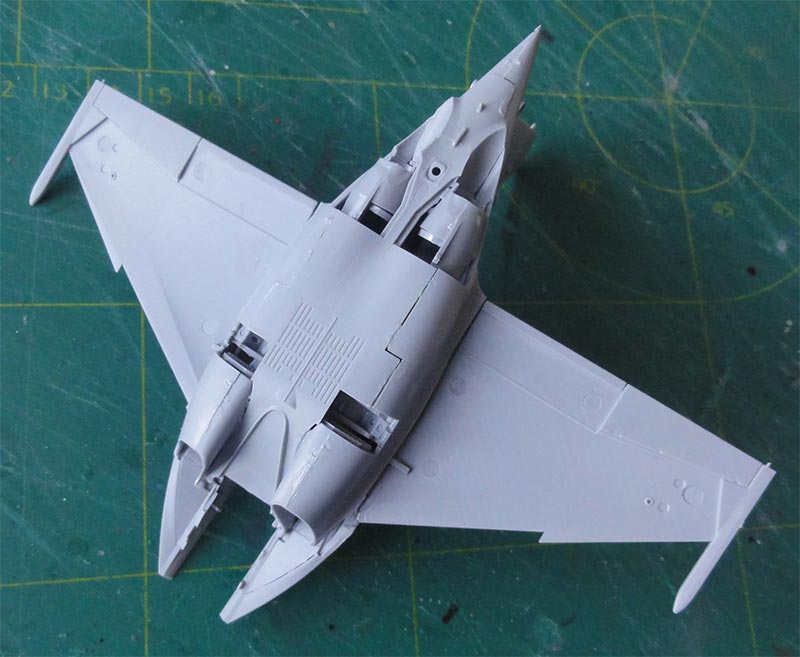 The jet pipes and fairing needed clamps to align with the surrounding curves.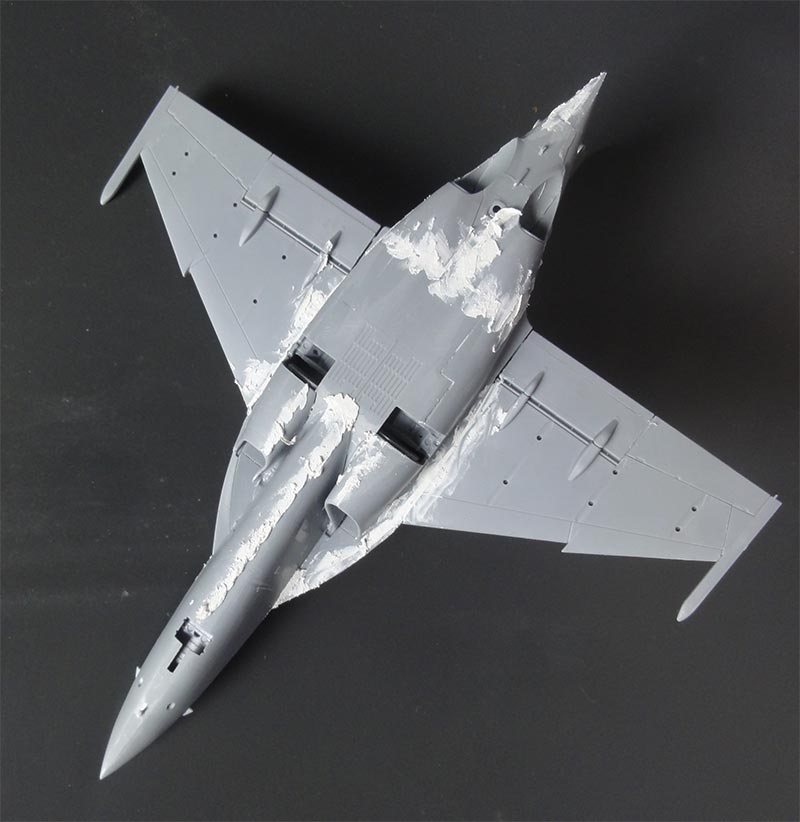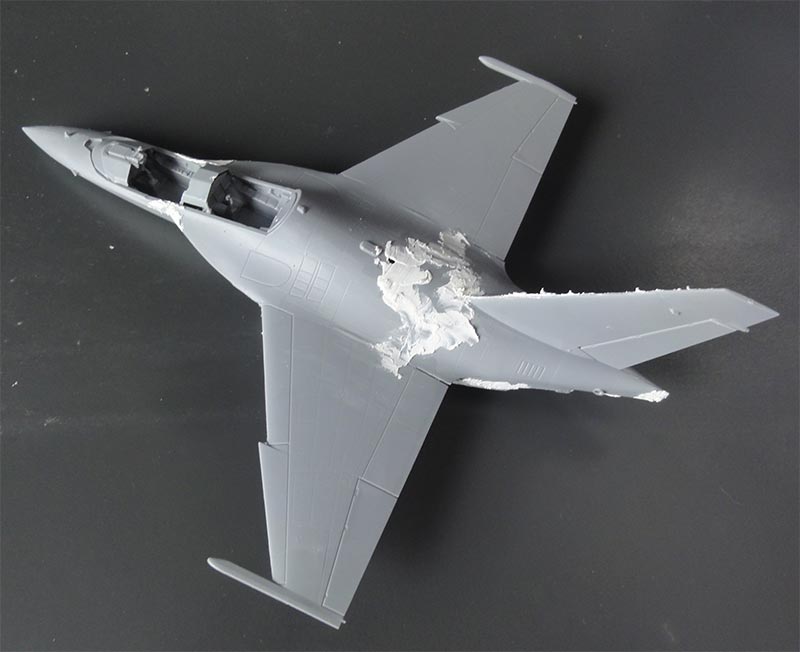 A base grey coat with Revell Aqua 75 grau was airbrushed to check for any corrections still needed.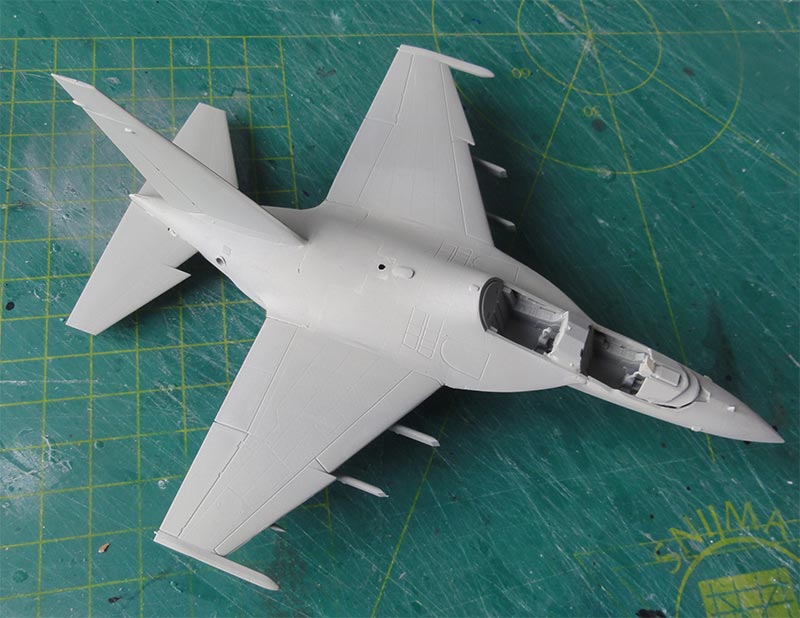 For the Belarus scheme, the wing tip pods were not installed but 4 pylons were with inboard the long rocket pods.

The Belarus colour scheme indicated in the instructions has I think an error with the lighter colours mixed up when I looked at photos. I airbrushed these colours:
lower colour "30" approx FS36440 gull grey with Gunze Sangyo H311 (or use H325).
The colour "2" was picked as medium grey with FS35237 with Gunze Sangyo H337.
The colour "19" green was picked FS36227 with Gunze Sangyo H312.
The colour "35" light green was done with Revell Aqua 364.
The radar nose was dark grey with Gunze Sangyo H333.

Airbrushing needs masking. Don't forget the various stores as well. A varnish coat was airbrushed before setting the decals.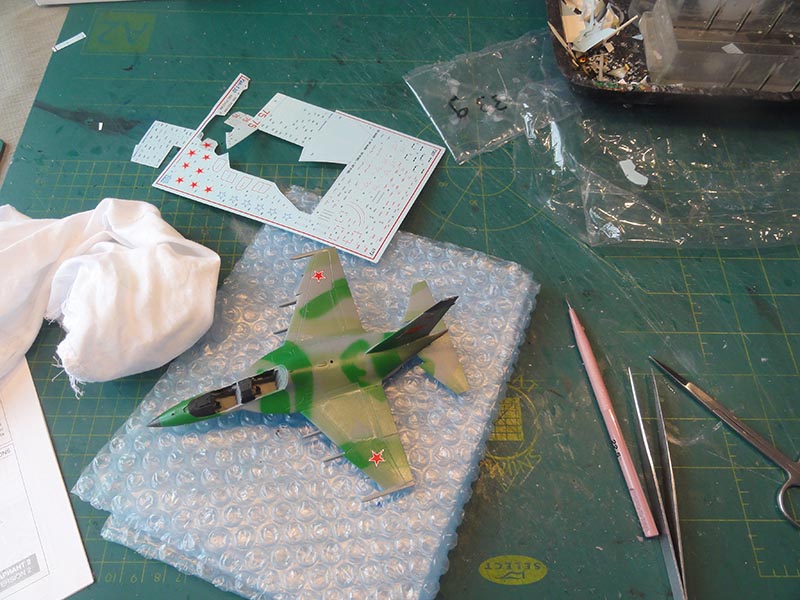 A Belarus flag is set on the vertical tail and not the red star. I was not sure if red stars are present on the lower wing surfaces but set a pair. Some "technical" stencilling decals are very tiny, I did not use these but suggested some with paint applied with a sharpened tooth pick.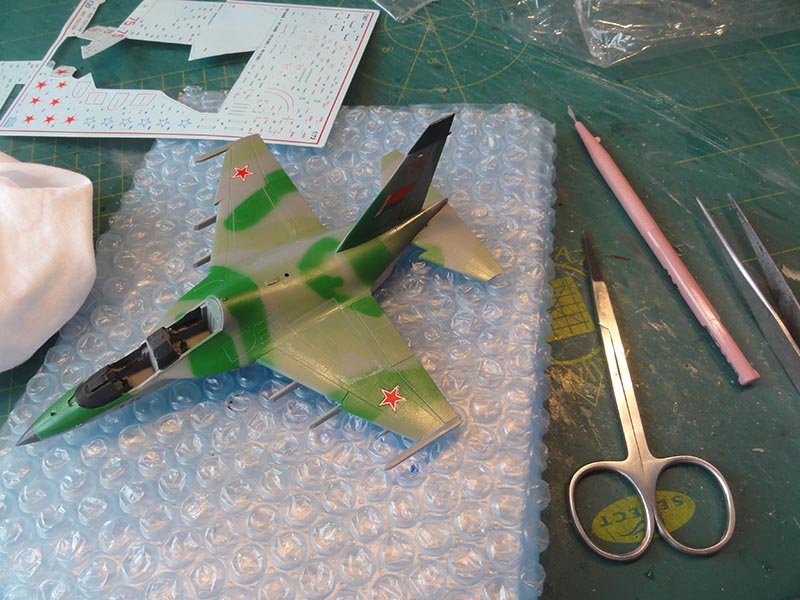 When decalling was completed, the final details were installed.
The installment of the landing gear is a bit vague and better look at photos of the real jet. The pitot tubes #B53 + B54 in Step 18 should be set at an angle. I also added 2 tiny tubes from scrap in front of the wind screen.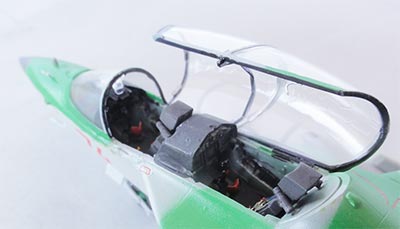 The canopy was detailed with a few mirrors from scrap and set open and nicely a mid blast screen is provided.




BELARUS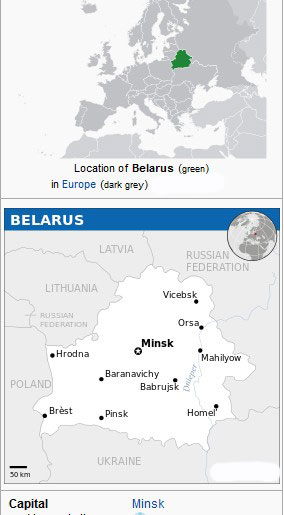 [ area: 207,595 sq.km | population: 9,2 million | capital: Minsk | GDP 4,000 euro per capita nominal ]


The Yak-130 is the most recent advanced military trainer in Belarus arriving in 2016.

For more information about this air force, look at the
L-39 page here...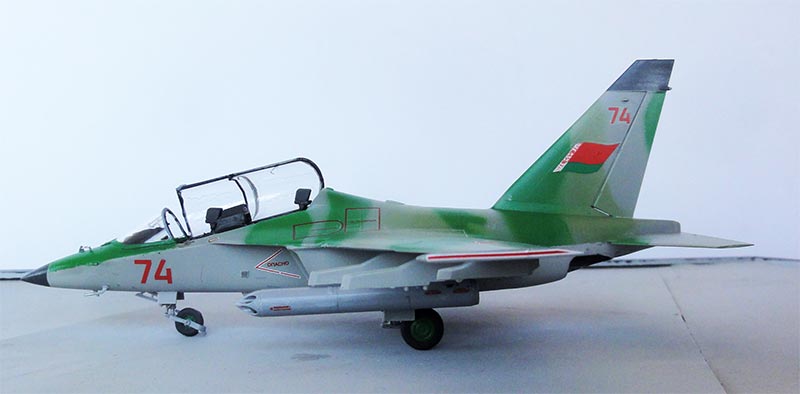 Yak-130, 116th guards, Lida, 2017.