The AModel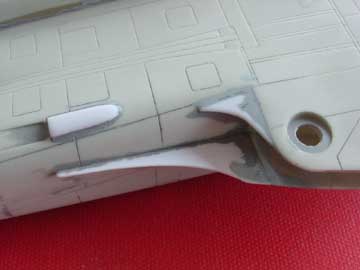 The wing pivot area needs some special attention.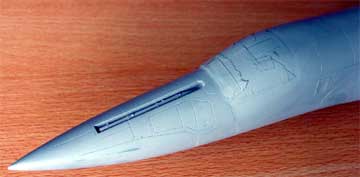 Next step was spraying the model gray and checking for any flaws. There are some tiny holes in the resin/fiberglass parts that need some filling.

The engine pods need a lot of filling and sanding to get a smooth result. I discovered that the engine pods are not perfectly symmetrical. There is not a lot that can be done about this as the fiberglass basic fuselage/engine shapes can not be altered as they are very very stiff.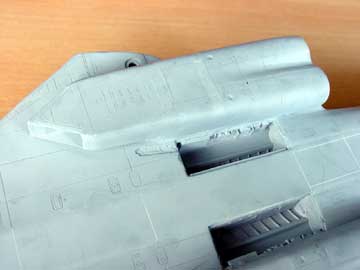 After sanding , priming and checking the "missing" panellines were re-scribed with an Olfa P-cutter tool.
Next step as to apply a white overall coat. Also the many wheels can be seen here. These need a lot of work!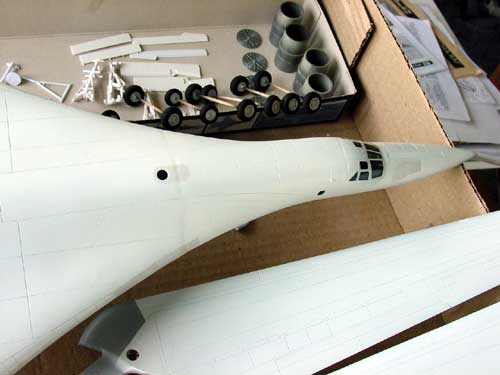 Some panels were given an "off white finish" and metal finish as the real Black Jack.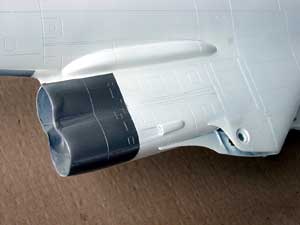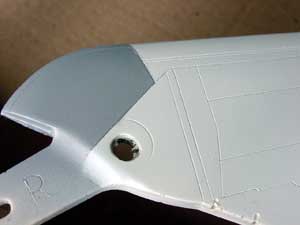 ---


Next, all the landing gears were added. This was not an easy task as you need to get a clearly aligned gear with all wheels touching the "ground".
First the legs were fitted and aligned. To get some strength, some extra plastic rod and metal rod was used at the connecting areas with the lower fuselage wheel bays.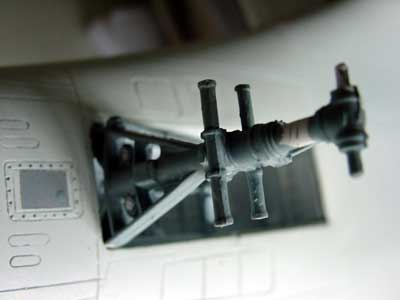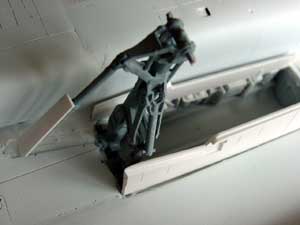 nose gear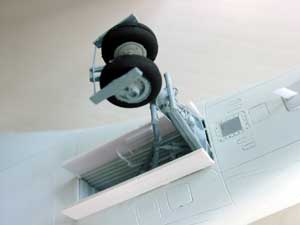 nose gear with "anti debris skid" attached; this was refined with thin metal wire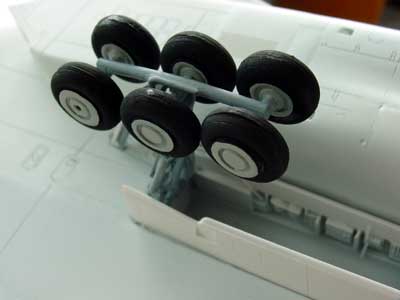 Main Gear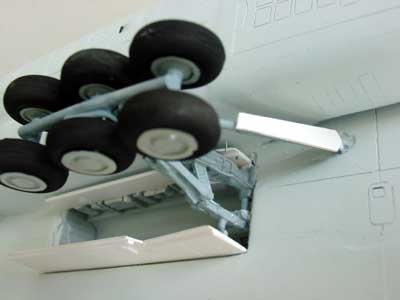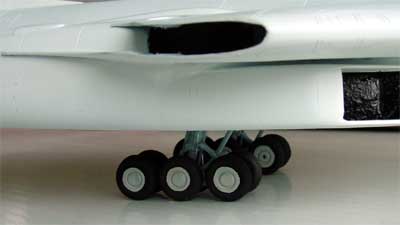 As described, I will utilize a "pogo stock" to keep the model properly horizontal. getting all the wheels "touching the ground at the same time" is a very nice challenge. Be patient, it can be done.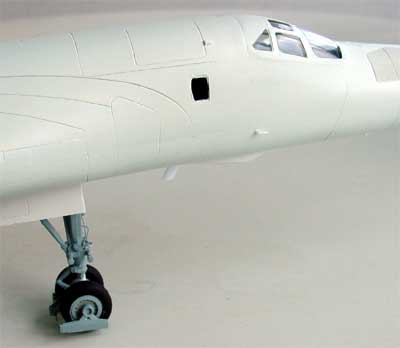 To Next [ Page 4 ]
Back to Tu-160 Black Jack page 1...