The Italeri kit (No. 187) of the Su-27 Flanker is also build.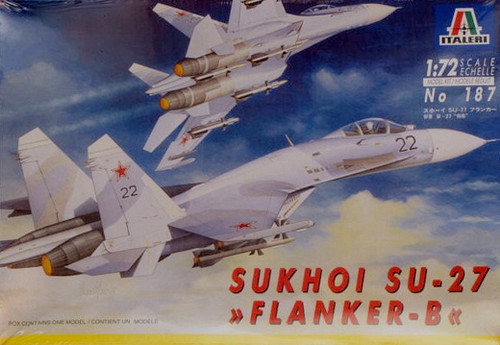 It can build straight from the box.
This model was finished in a typical Ukrainian colourscheme that was derived from pictures.
The decals for the National markings came from a spare Su-22 sheet of High Decal Line, set 72-033.
The colours were derived from pictures as no accurate colour info was found at the time in 2001.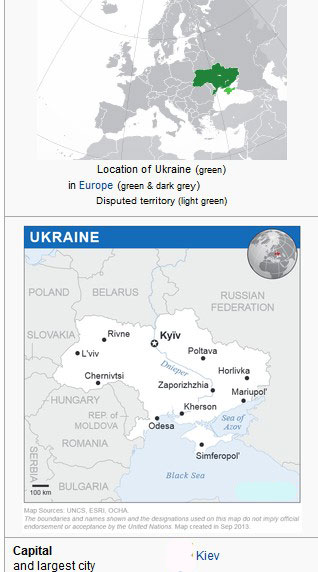 After the collapse of the Soviet Union and fall of the Iron Curtain, Ukraine became independent in 1991. Many combat and transport aircraft were left and exchanged with some 250 aircraft. The TU-160 was available as long range bomber with also SU-24 "Fencers". Some Su-27 "Flankers" were also used and given Ukrainian markings amongst MiG-25, MiG-23 and Su-15. Relations with Russia were still good under the governments at that time and also the Antonov company still got orders (plants were based in Ukraine). Finances were limited and many aircraft were put out of service the next years.
Current situation has dramatically changed with serious border conflicts with Russia which also occupied Crimia and the eastern Donbass areas of the Ukraine with local war lords.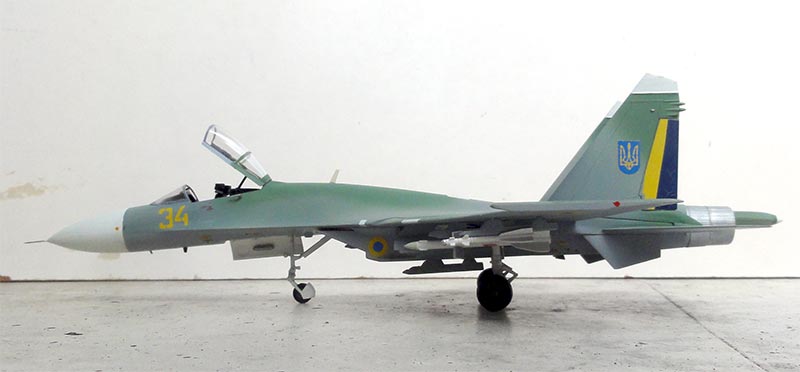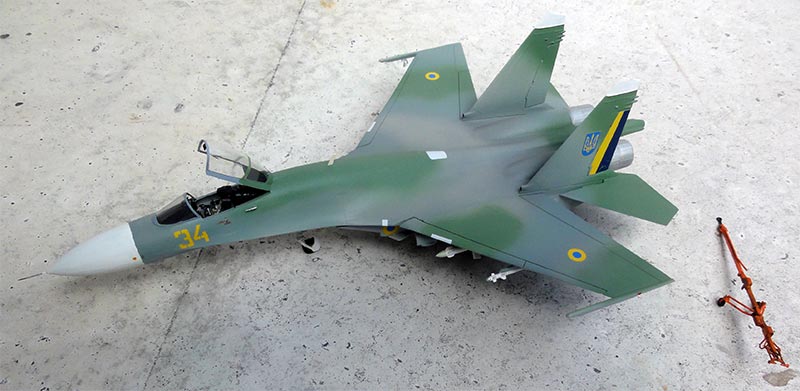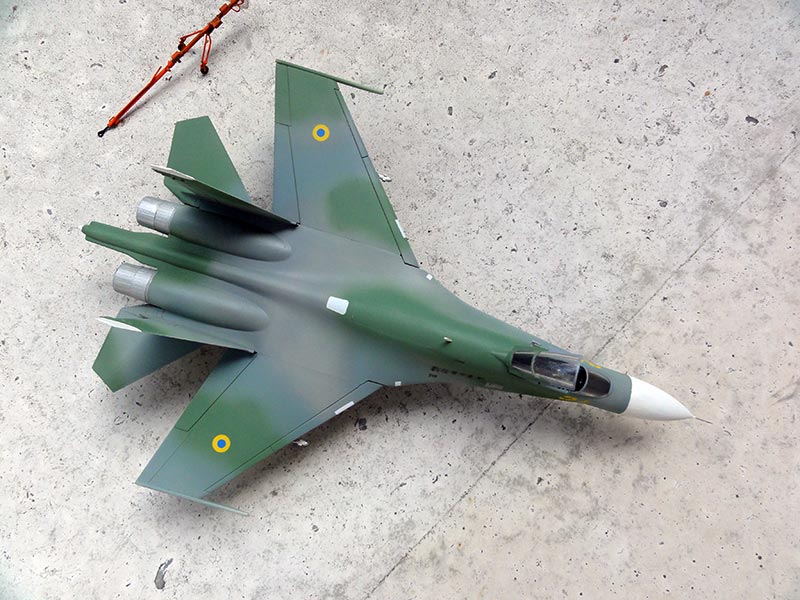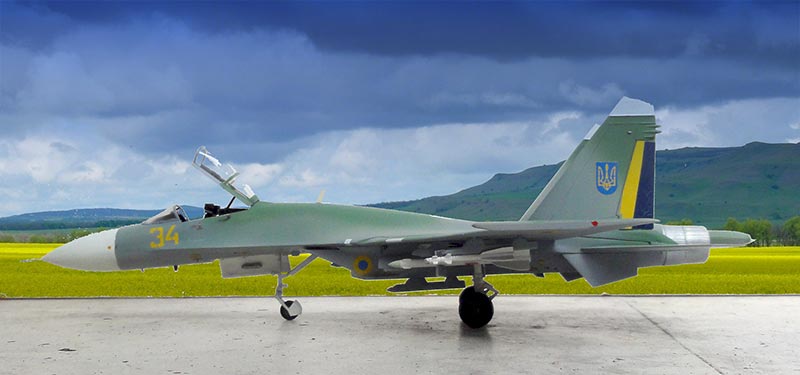 Note: ZVEZDA released some nice Su-27 kits, with in 2014 a complete new accurate mould (to be made in the future)