Next, the Dutch N-5 dispensers were made from card with the very fine grid at the rear sides. An original dispenser was used to check how this should be done.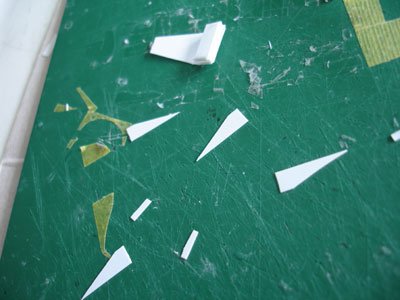 .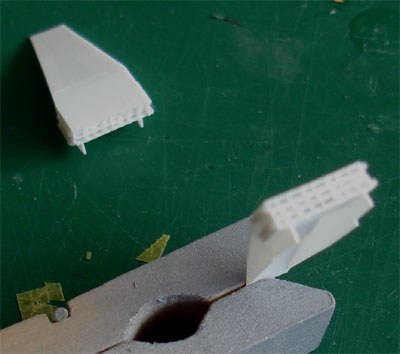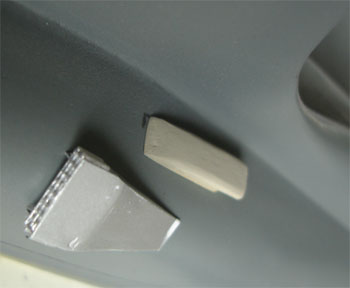 .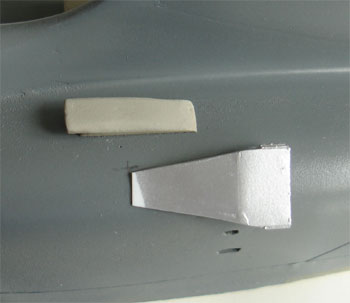 The dispensers were mounted on the aft fuselage; also seen are the intake scoops as provided by Belcher Bits. Also on the lower aft fuselage next to the tailhook, two small scoop intakes are provided in the Belcher Bits set and also used on the Dutch NF-5.


---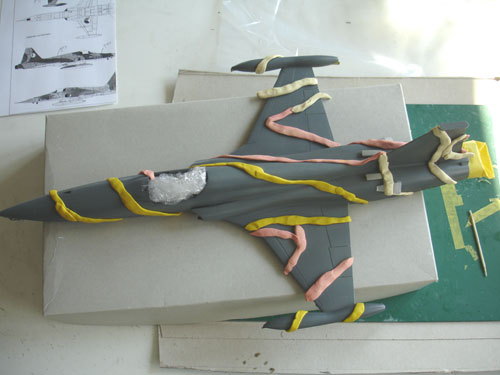 The green of the camouflage pattern was now added based on several drawings (including the one seen here); flexible clay (like Blue Tac) was used here to get a smooth demarcation. The camouflage colours used are indicated on the previous page.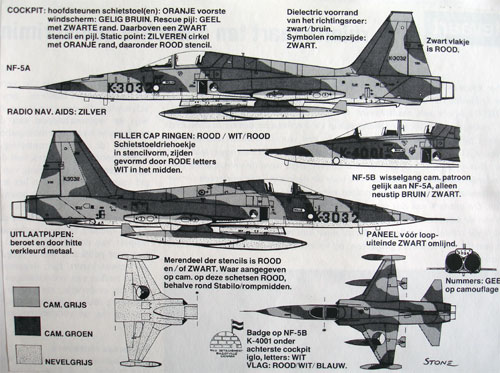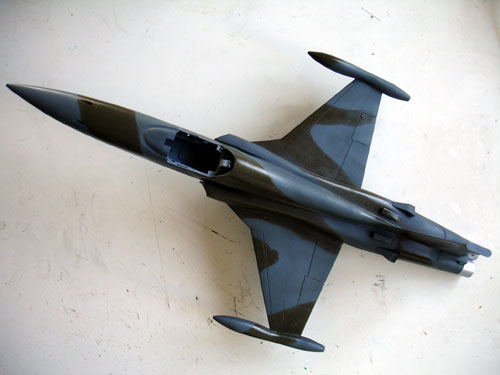 The main camouflage pattern is now on the model.

---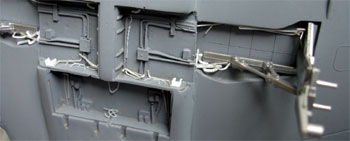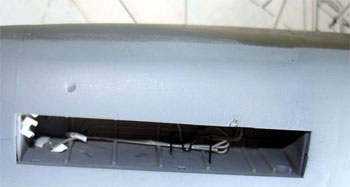 Also the gear bays, after being detailed with some sprue and rod, were sprayed silver.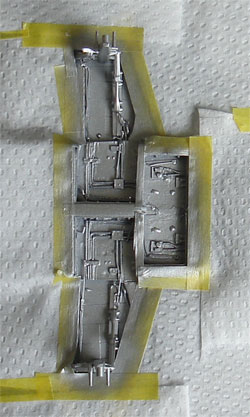 .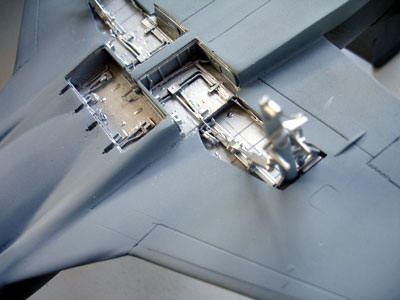 The main undercarriage is similar as on the later F-5E, only the kit parts were detailed with some extra brake and oil piping.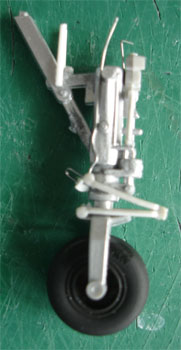 The nose gear leg however of the NF-5 is different than the leg of the F-5E and F-5A. The leg on the NF-5 could be extended and the anti-torque scissor is at the rear. Also there are some small detail differences. These were catered for using the kit part #D21, but cutting and adding some rod and metal wire for the brake pipes. The nose gear strut part and its small aft door got two small rods for the door-retraction mechanism in stead of the single stub of the kit part.
To next [Page 5...]