(2) F-86K Sabre "Kaasjager" of the Royal Netherlands Air Force
On the old days, converting the Airfix kit of the F-86D Sabredog was the only option to get a proper F-86K. This variant requires a lengtened fuselage (8 inch in real 1/72 scale) and some other changes like adding the four guns. I got a resin MODELART conversion kit however.
FOR INFORMATION:
later on Special Hobby has issued a 1/72 F-86K kit. The kit wingspan is too large for an early type wing. It could be reduced in span as the chord is OK for the early type wing F-86K which is common to the F-86D wing. Parts and box are seen here.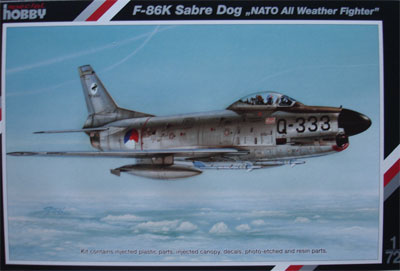 .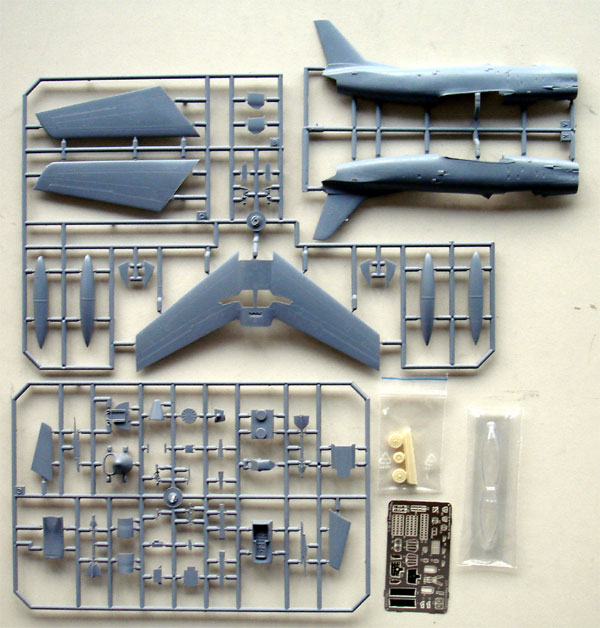 ---

MODELART came to the rescue with a kit (MA 002) which has some resin parts and decals to get a correct F-86K with later style "F-40" wing. Note that early F-86K had the older style wing.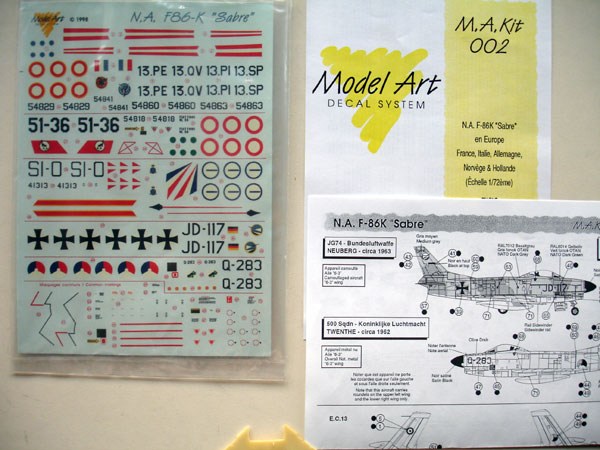 The main parts are seen here....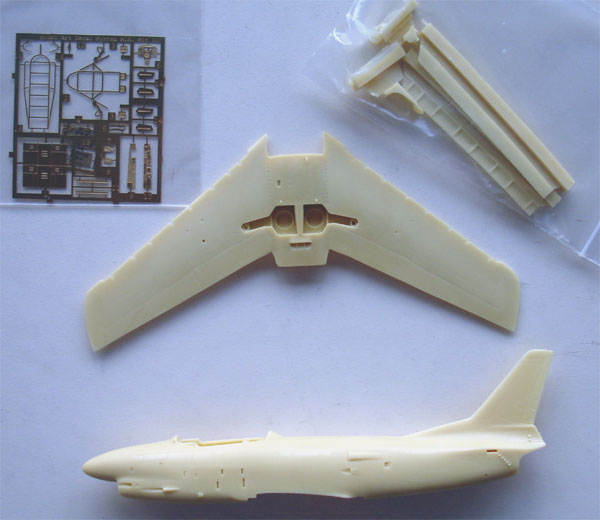 and the decals including Dutch AF decals for no.500 squadron: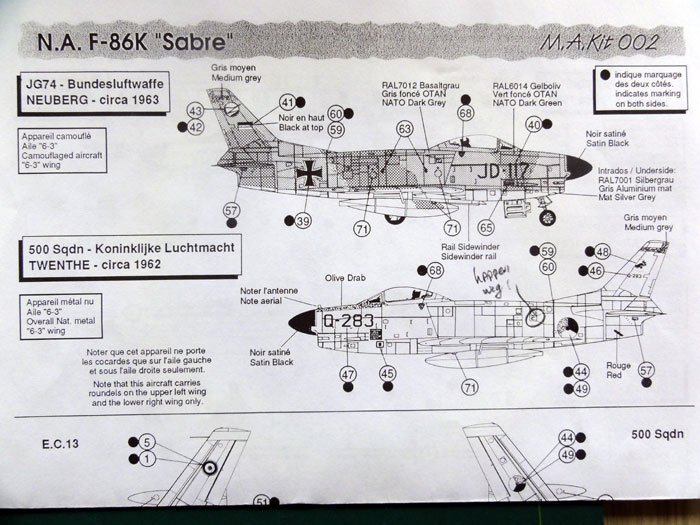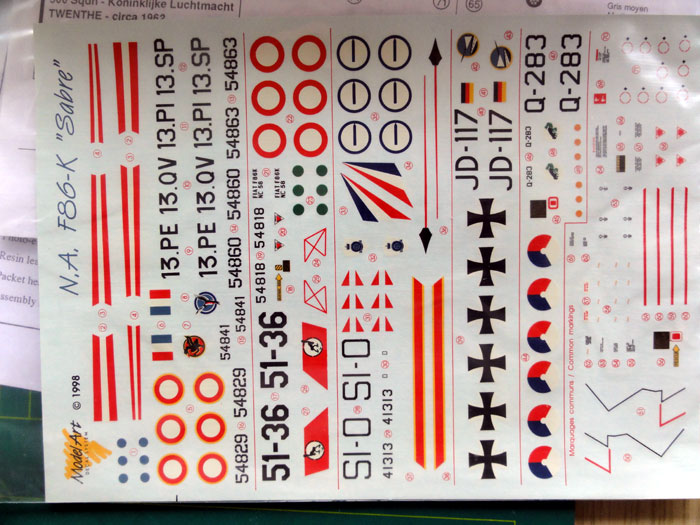 and includes an etched metal fret...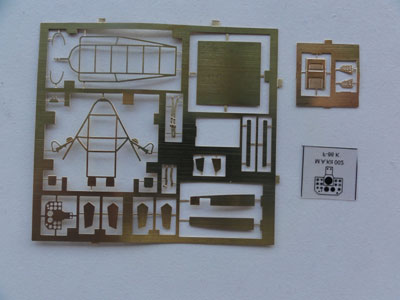 The kit is thus rather simple and straight forward. So it was decided to built a later style F-86K of the Dutch Airforce.
OK, let's get on with the correct MODELART kit with many resin parts.....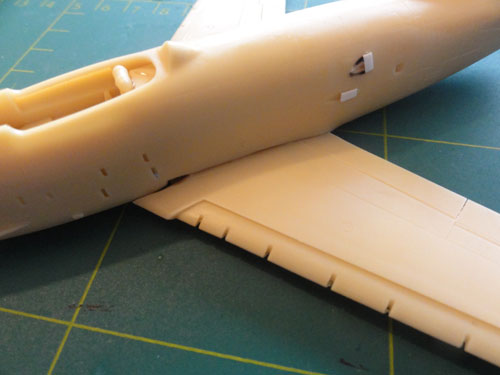 The MODELART MA-002 kit was further assembled. There are only a few big main parts, but still some putty is required with sanding things smooth. Note the incredible large gaps at the wing root!
The smaller intakes at the sides were also made from thin card and drilled out.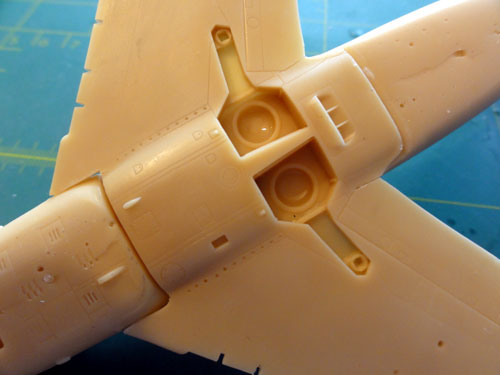 A base coat of grey was airbrushed to see anything that needs correction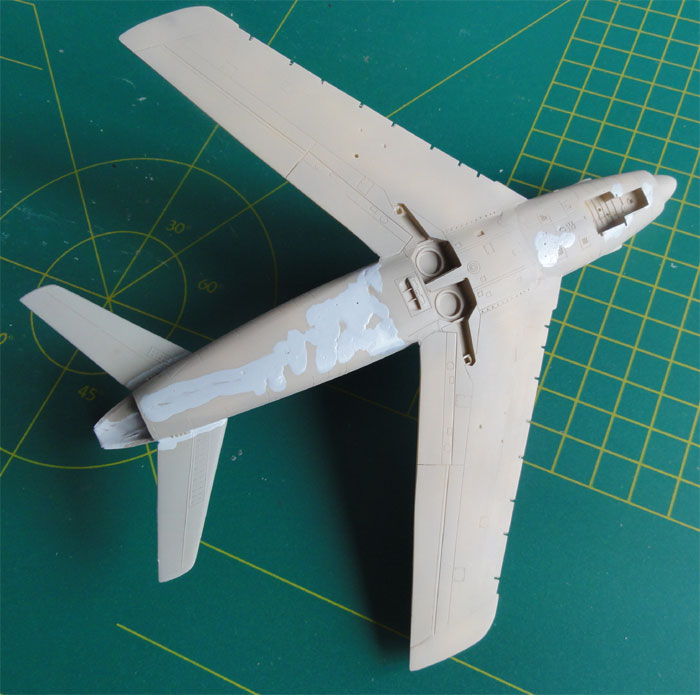 In some areas, Mr.Surfacer putty was used which is very thin to fill any tiny gaps in the resin.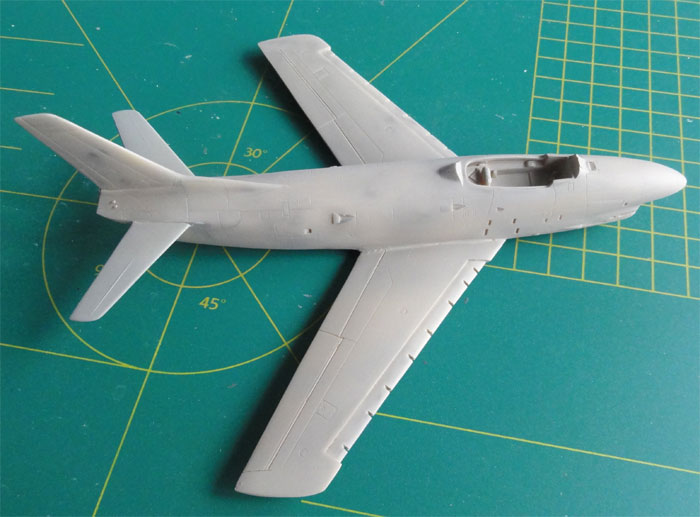 Polishing the model is a next important step as it would get the upper metal colour.
The ALCLAD II method was used here with ALC-105 "polished aluminium". This requires first a base coat of gloss black, which was airbrushed with a couple of extra gloss coats of Johnson Future floordope.
This particular F-86K kaasjager has black undersurfaces. So the black was masked off and the upper surfaces got the ALCLAD metal.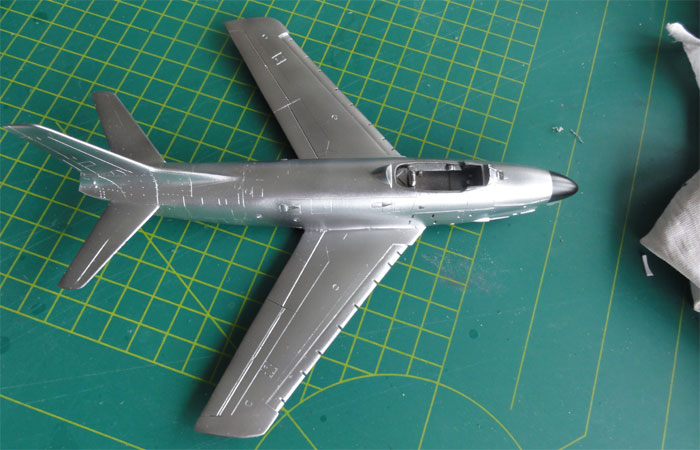 For the ALCLAD an old BADGER 150 airbrush was used. Quickly clean the airbrush when ready as ALCLAD quickly dries and clogs up your airbrush and its nozzle.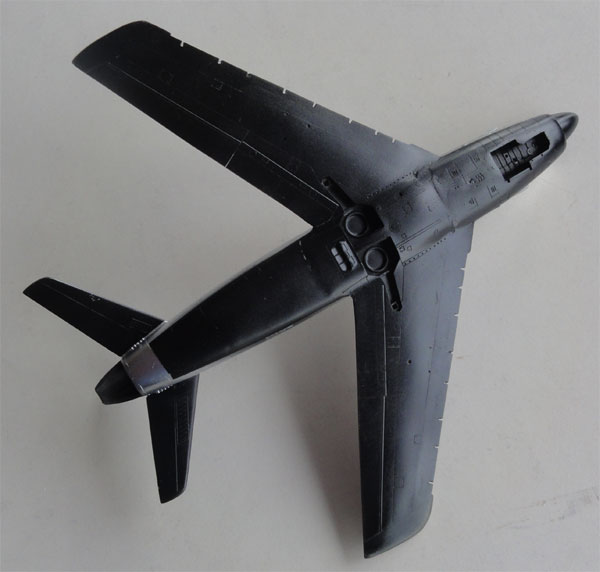 Some painting is now needed at the smaller bits.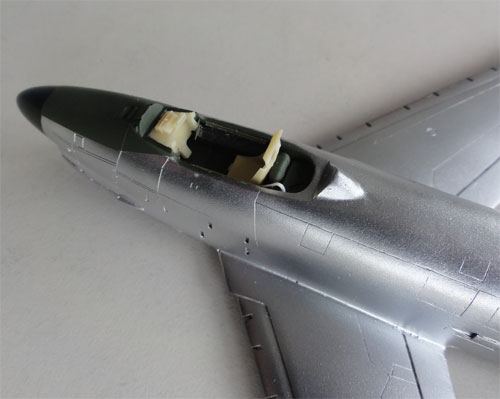 The cockpit details (from resin in the kit) were set. The green anti glare panel is also seen here. It was masked off and airbrushed.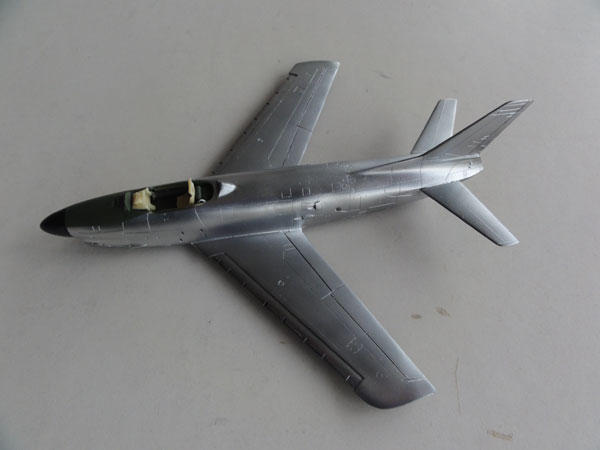 On to next [ Page 3... ]