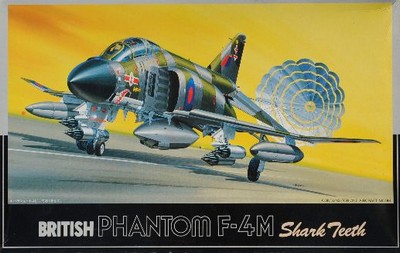 F-4M (FGR.2) of RAF 29 Squadron
Fujimi F-4M # H-9 kit
This kit was bought for 7 GBP during a trip to London in 1987. It was a big improvement to the older Matchbox and Hasegawa F-4 kits for a British Phantom.
The Fujimi kit has fine plastic parts. The interior is nicely done. Stores include Sparrows, underwing fuel tanks, central EMI camera pod, central SUU-23 gunpod! and rocket pods for under the wings.
Overall colours of the cockpit interior are:
medium grey panels;
black instruments;
Martin Baker seats: generally black with tan/olive drab harnesses, safety harness black, yellow/tan survival packs;
padding side walls are olive green;
cockpit floors: black;
Other scheme colours of BSC381C used are:
dark sea grey - 638: used was Xtracolor X4 enamel
dark green - 641: used was Humbrol 163 enamel
light gey - 627 for the lower surfaces: used was in those days "Precision Paints" M26 ; current paints are
NOTE: Modern paints for these colours are also available nowadays, like various acrylics.

Usually a black nose radar radome and metal areas near the exhaust pipes and on tailplanes
Wheelbays / interiors: gloss white;
Before the period of 1973 usually blue-white-red roundels were used and later on the blue-red roundels.

The kit roundels were replaced, otherwise the scheme from a Modeldecal set 30 were used seen here: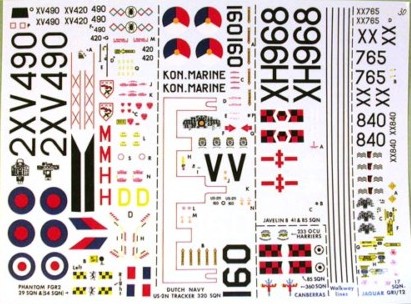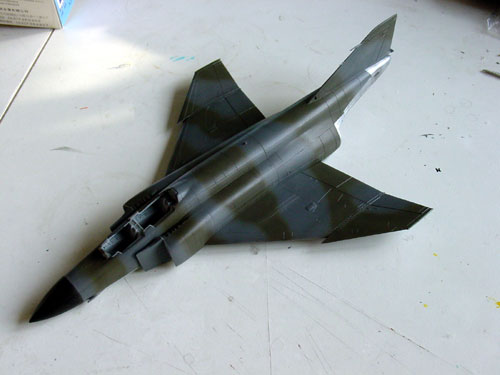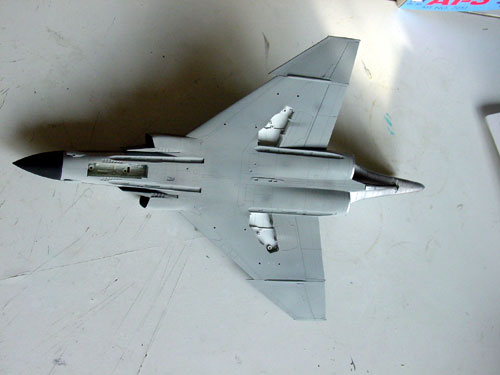 as seen here.. I forgot to remove central hardpoint/pylon... better read the instructions!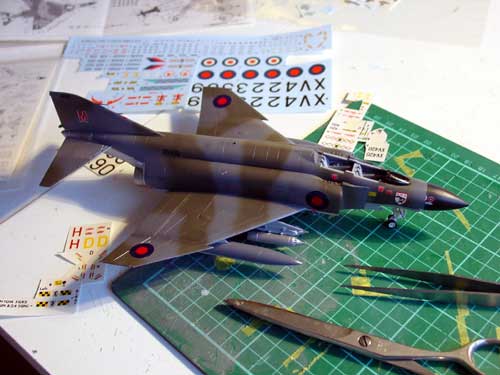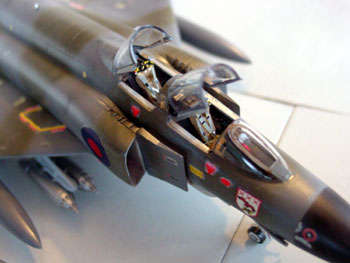 note the tiny rear view mirror fairing on top of the rear canopy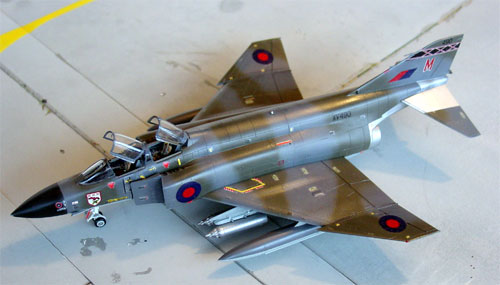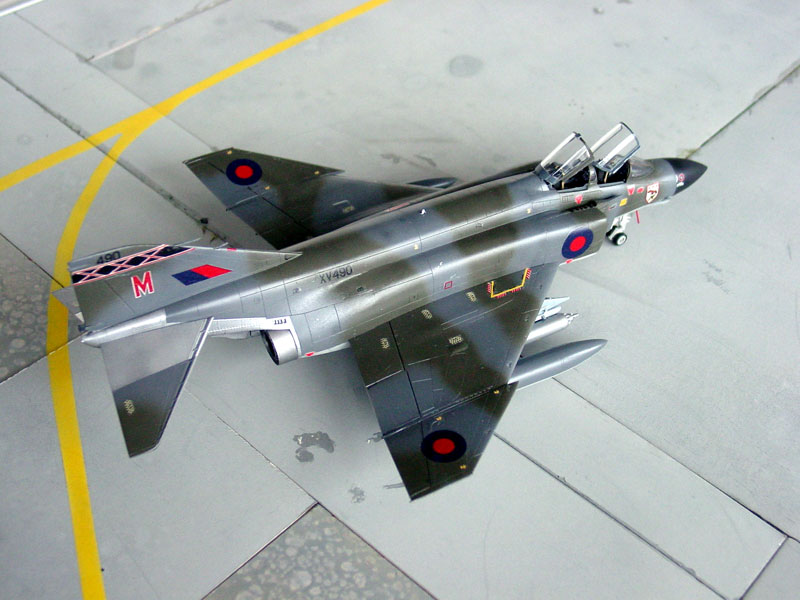 These RAF aircraft were kept in very good condition so model weathering was kept to a minimum.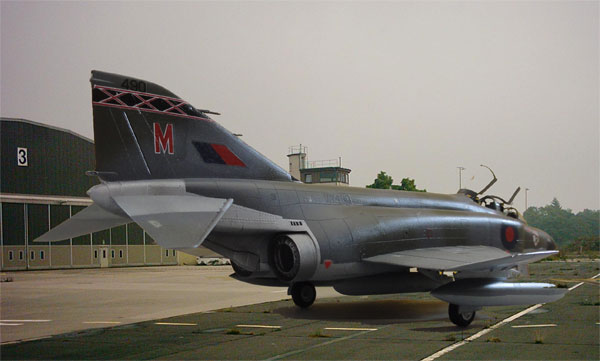 well shown are the typical Rolls Royce engine exhausts, well depicted in the Fujimi model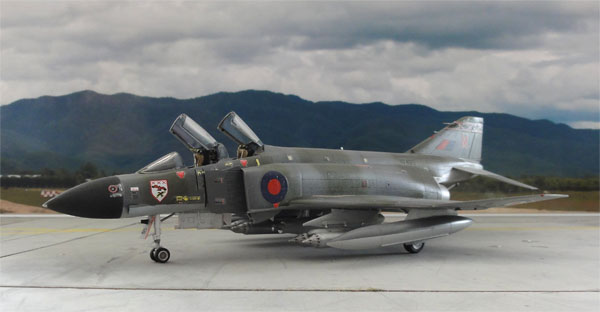 the central gun pod and rocket pods were also added and are seen here