The F-14A model has now been painted and most major parts are now in place. The model is very fine and the result up till now very pleasing.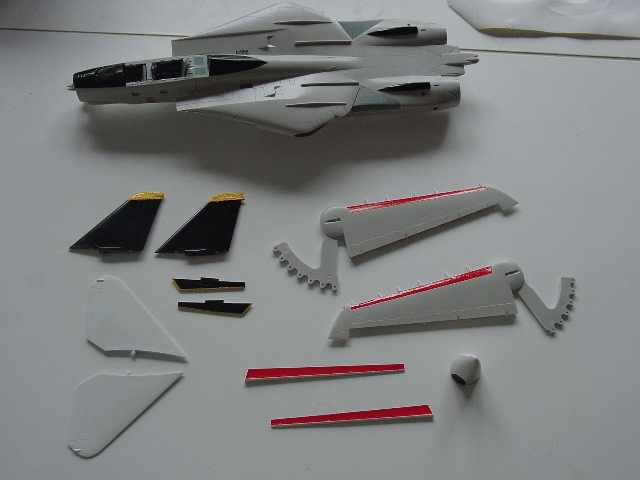 I found some small things to be corrected:
-(1)- the seat floor (#95) was positioned (probably by accident by me) too much forward, the forward seat once placed in position would leave a very small room for the pilot. I removed the seat rails from the seat (#77) and thus could get some 2 mm more space. The mid instrument coaming (#50) thus also need some cutting in order to fit but gave no serious problems. Small gaps were filled with white glue.
-(2)- The canopy etched parts were a bit oversize, especially #XB-2. I trimmed it, otherwise the fine details with the mirrors is very nice indeed.
-(3)- The wings were set in the forward position with extended slats and drooped flaps. A small hole was still present near the inboard flap and the fuselage glove, forward of the "rubber bags" (parts 5/6). I covered it with white glue and painted it grey as the bags.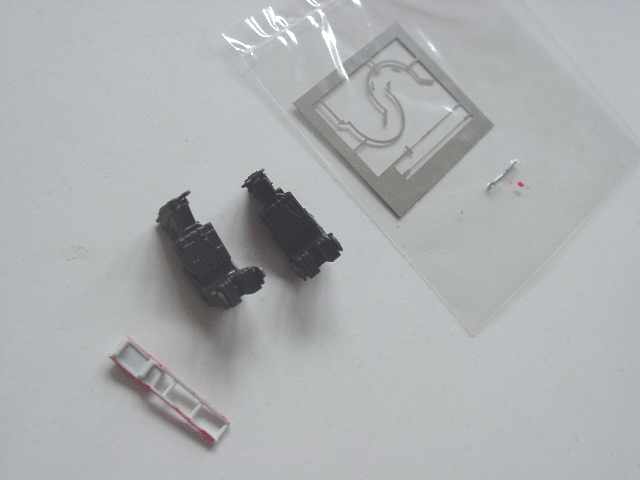 The wings and all parts fit very nicely and the model gave no further fit problems. I still have to work on the hinge for the radar and its nose, which I want to show it closed or opened upwards optionally.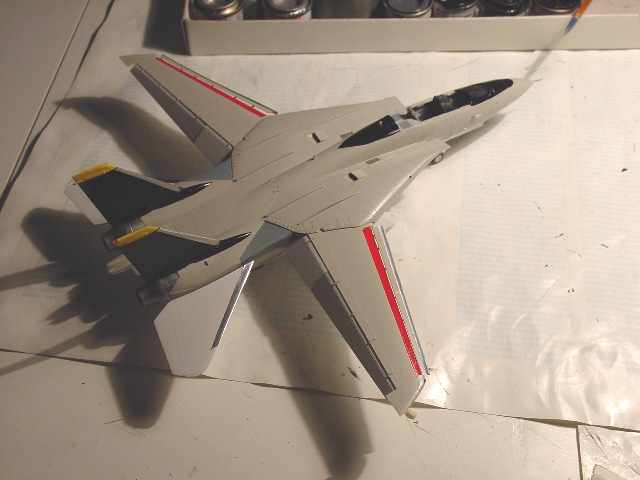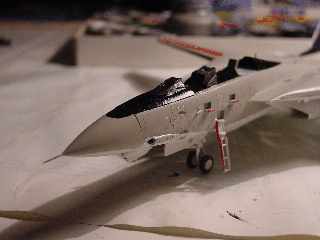 Next will be the placement of decals. I still have numerous older sets from Microscale (such as data set 72-119) and other F-14 Tomcat kits and will search for the best individual decals.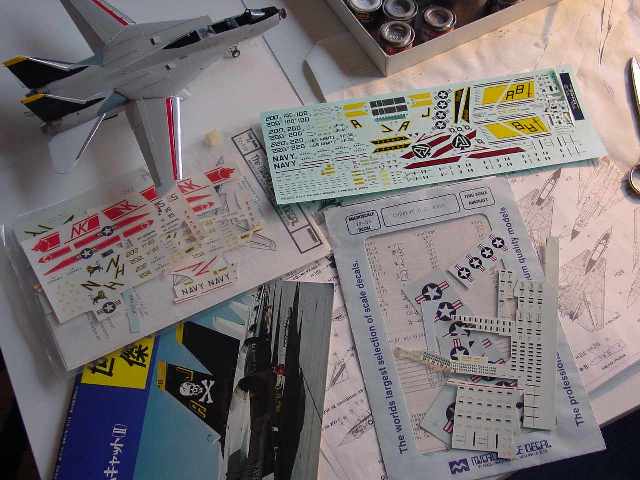 To next F-14 [ Page 3.... ]