The Dutch MLD operated the Westland Wasp AH-12A in the seventies and eighties on board of frigates and other ships. 860 squadron flew with the type 1967-1981.

Airfix issued in 1966 a 1/72 small series 1 kit of the land version, the Scout from which the Wasp was derived. (later the kit appeared in various packages). After all these years it still is the only 1/72 Scout kit!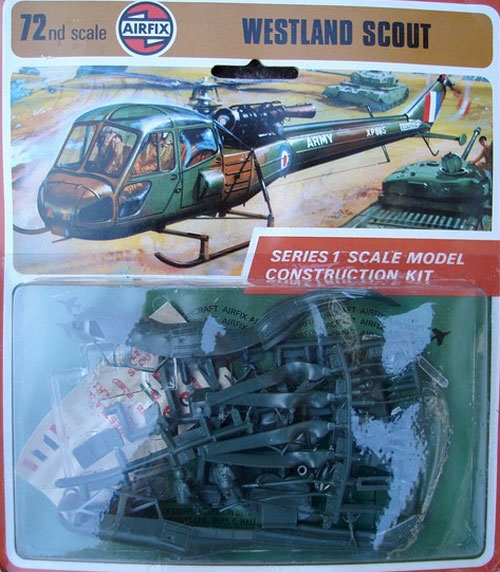 To get the naval helo variant, the new shipboard undercarriage had to be scratch made from sprue with some additional detailing such as on top of the fuselage the flotation gear.
The kit was made way back in the eighties, with decals coming from an old Dutch IPMS roundels sheet and the KON.MARINE titles being hand painted. Nowadays, "Dutch Decal" has these as decals on a separate set.