The Agusta Bell UH-1 was also operated by the Dutch NAVY in the sixties and seventies. It was an Italian made version of the US Huey.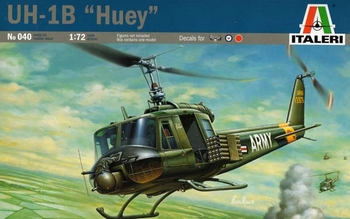 The kit is from Italeri in 1/72 scale, kit no. 040.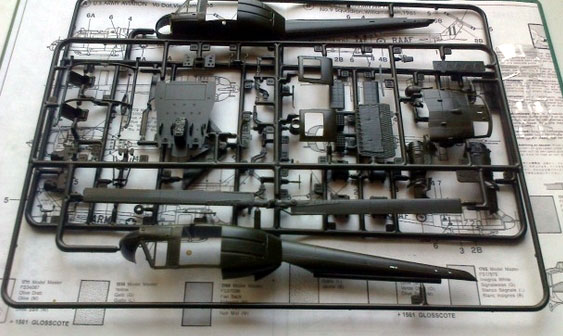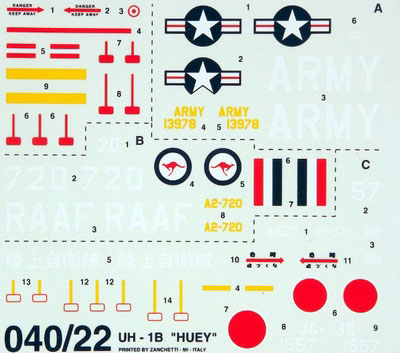 I had to convert it to the AB-204B or AB (I)UH-1 but the kit is a very good starting point as the older kits of the UH-1B were not correct (such as the very old Monogram kit).
Of the Italeri kit,
1- first, the exhaust pipe was modified on these Dutch Naval AB-204's, I made a round end-section with a tube by using parts from my spare parts box...
2- make the rotor head a bit finer and although the rotor diameter is about 2x8 mm too small, I just used it as is.
3- cut out the winch hole in the lower fuselage straight below the rotor mast, which is present in every Huey.
4- The lower fuselage doppler fairing was also added
I kept the moulded rivets on the model as the real thing is also very rough and rivets can be seen everywhere!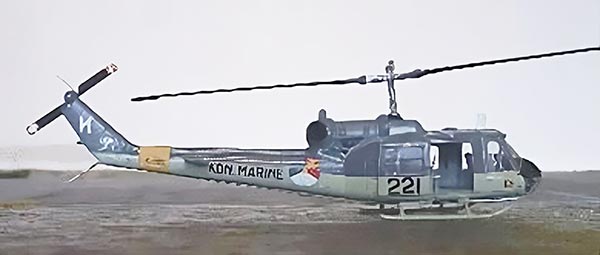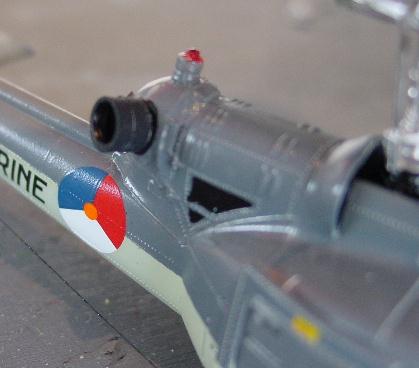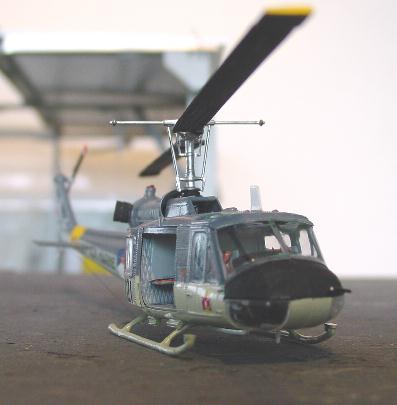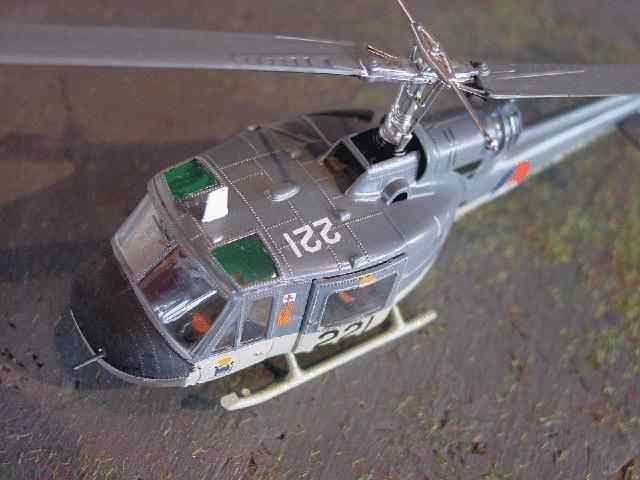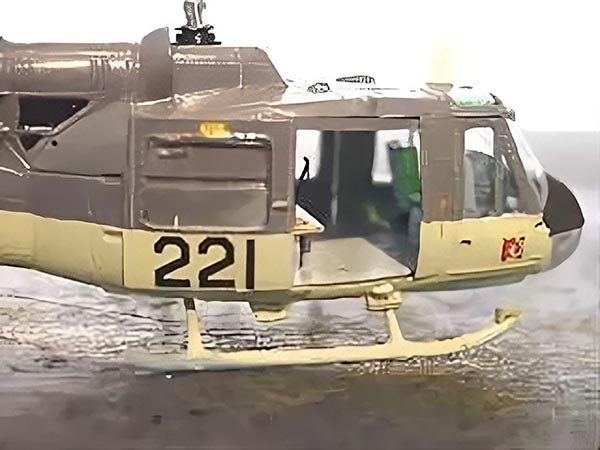 The decals are from the excellent Dutch Decal set 72034.
Finish is the Dutch Navy standard scheme with enamels: Extra Dark Sea Grey (Humbrol 90) and Sky (Extracolor X607).