Agusta Bell AB-204B (UH-1)
RNethNavy (MLD)
last update June 16, 2002

Pictures of the "real thing"
Agusta Bell Utility and ASW shipboard helicopter
Naval helicopter:
Dutch Navy : 8 aircraft ordered from Agusta (license),
delivered 8 June 1962-
July 1963, serrialled 220-227. Used in SAR/comms role with MLD number 7 sqn.
Additional example obtained 31 July 1969, serial 228.
Last withdrawn 17 March 1978 and sold in USA.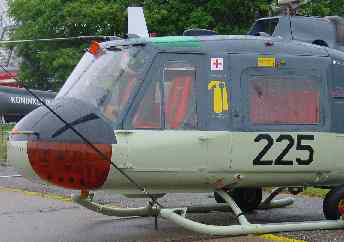 .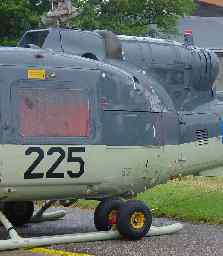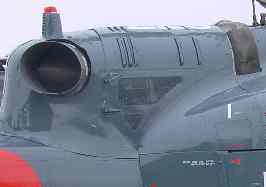 ..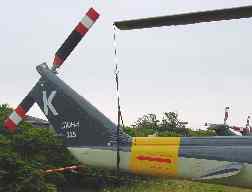 The special engine compartment and exhaust pipe typical of the AB
---

Optimized for large viewing and fast loading.
Pictures are usually smaller than 30 KB and still large to view details. This symbol depicts a picture being at the hyperlink.
All information is provided "as is" and in good faith. Links and information to other sites courtesy the relevant authors. Links to this site can be made without reservation, however all real aircraft pictures material copyright by Meindert "Designer". Material may not be copied without mentioning the source!
(c) Copyright "designer"/ All rights reserved/ Amsterdam The Netherlands.