The main gear bay on both kits got extra detail using rod, stretched sprue and some of the Eduard etched metal parts. Also, the battery was added made from card.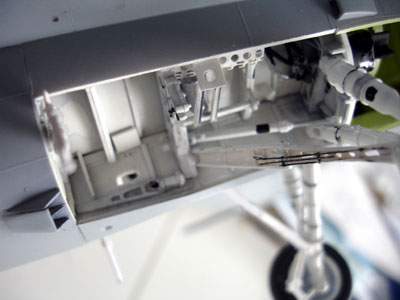 F-16A MLU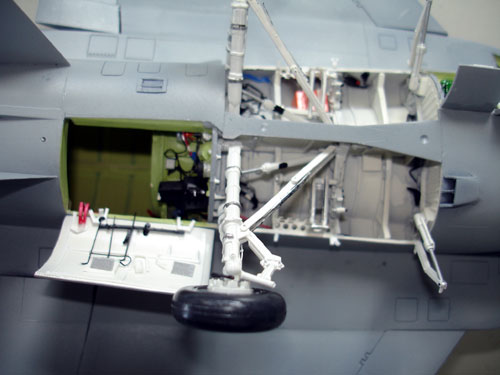 also note the opened up rear engine bay hatch.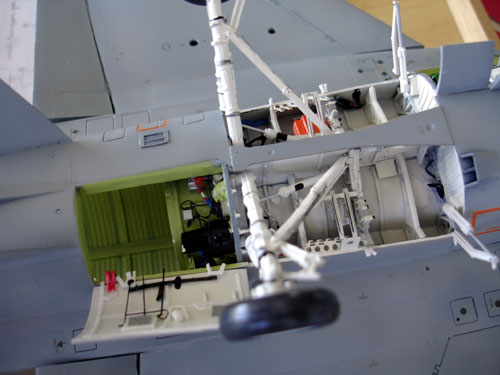 Radar
The radar nose was choosen to be set open on the F-16A MLU. Parts from the Tamiya F-16 kit were used here, but with some small adjustment. Also the avionics bay next to the radar cone was opened up.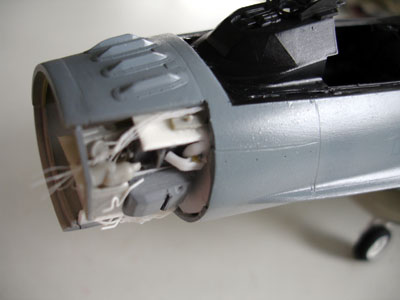 first steps... and subsequent detailling....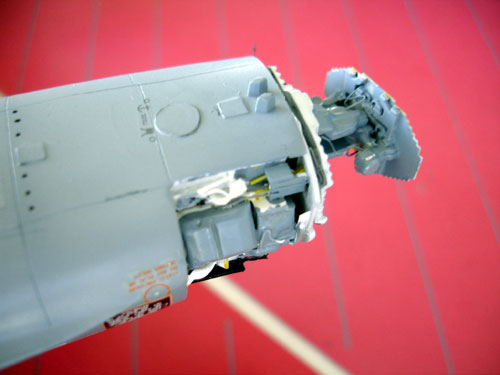 MLU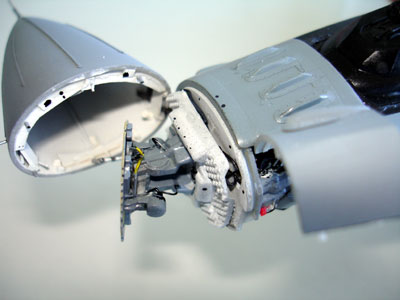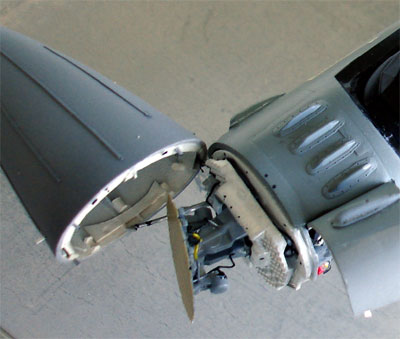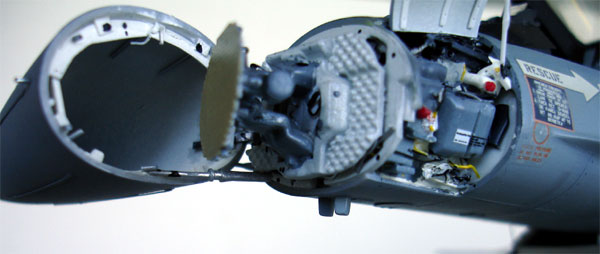 For the hinge, a small piece of spare etched metal was used, bended and glued in place with super glue to add strength.