Eurocopter NH-90
(prototype)
last update June 16, 2002

Pictures of the "real thing"
The Dutch Navy ordered the new Eurocopter NH-90 as a successor of the
Westland Lynx twin engined Utility and ASW shipboard helicopter. First delivery scheduled in 2006.
Most pictures here of a demo of the fifth NH-90 prototype (French registration).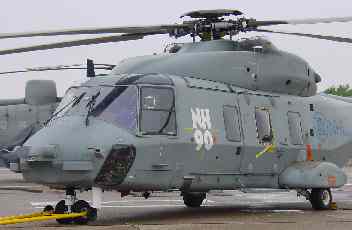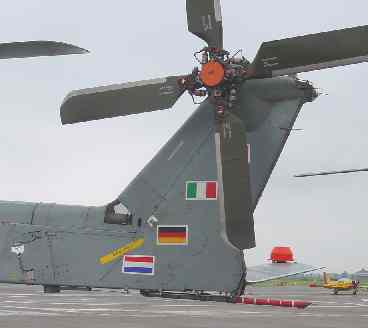 tail area, still under lot of testing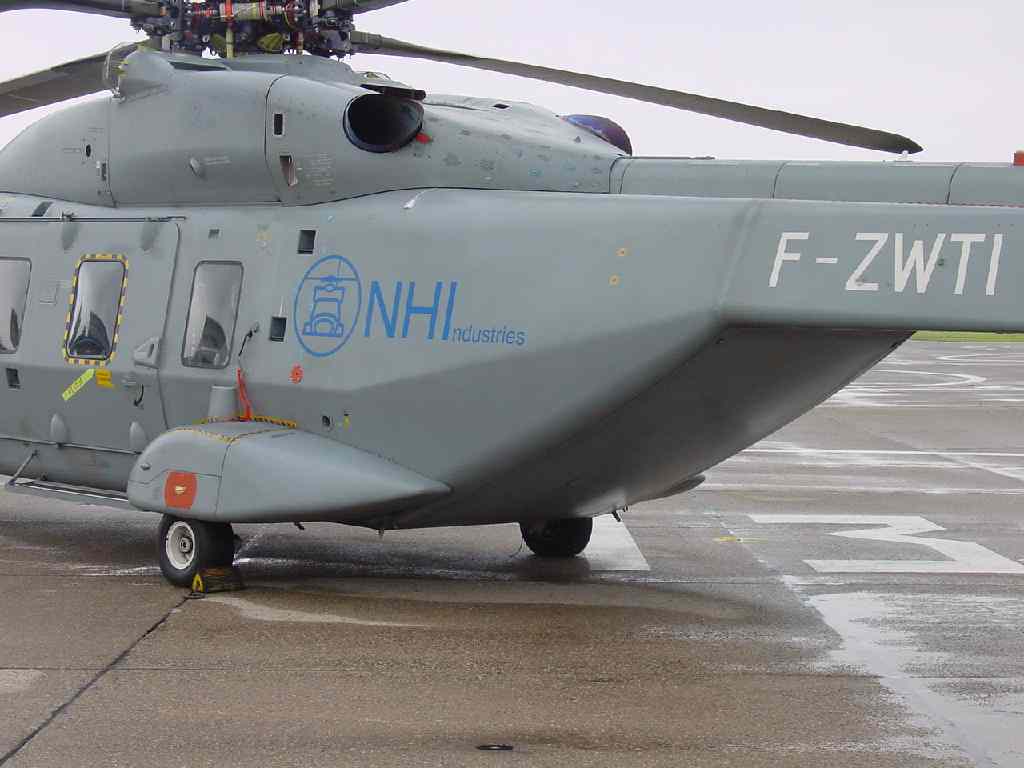 Back to aircraft pictures....
---

Optimized for large views and fast loading.
Pictures are usually smaller than 30 KB and still large to view details. This symbol depicts a picture being at the hyperlink.
All information is provided "as is" and in good faith. Links and information to other sites courtesy the relevant authors. Links to this site can be made without reservation, however all real aircraft pictures material copyright by Meindert "Designer". Material may not be copied without mentioning the source!
(c) Copyright "designer"/ All rights reserved/ Amsterdam The Netherlands.