The ZVEZDA Mig-21PFM is a nice kit but rather basic.

Note that the model is for a MIG-21 PFM. I used it for the HAL Mig-21 "MF" without any modification. May be the top fuselage fairing is slightly different in shape but I did not bother for such a small model to worry about it.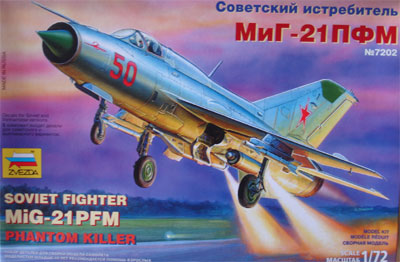 The kit parts are very simple and it would better to use another kit if you really want a detailed Mig-21. So this little 1/72 kit was made straight out of the box.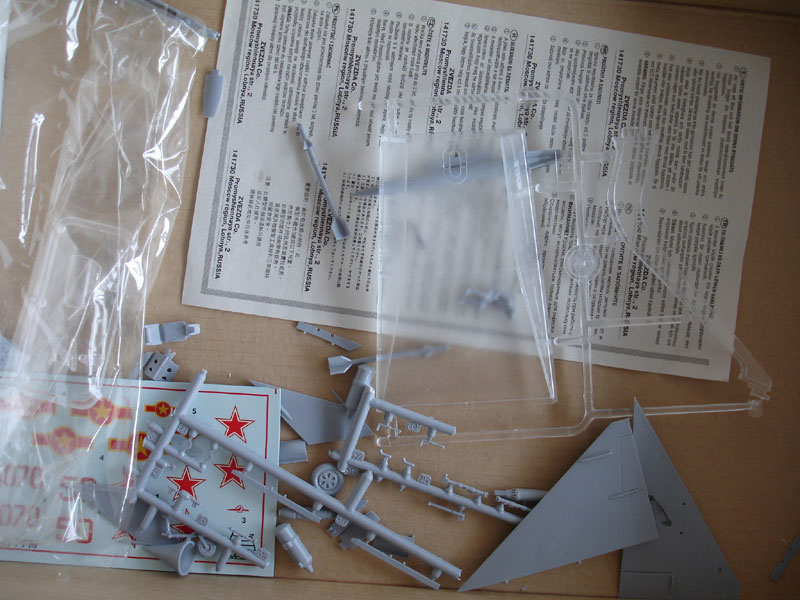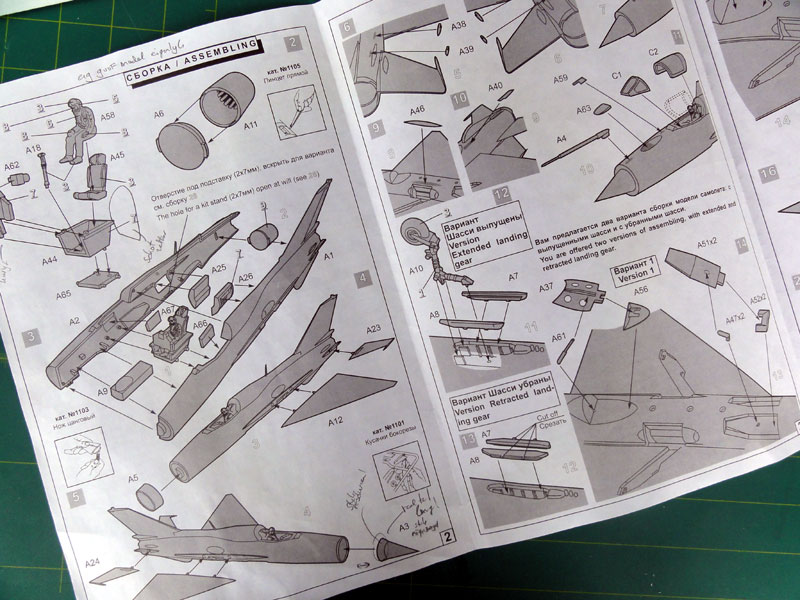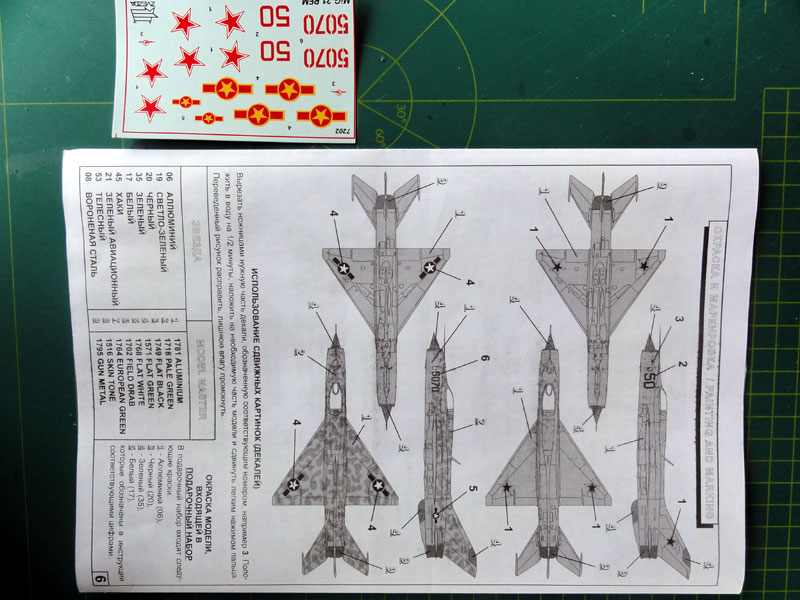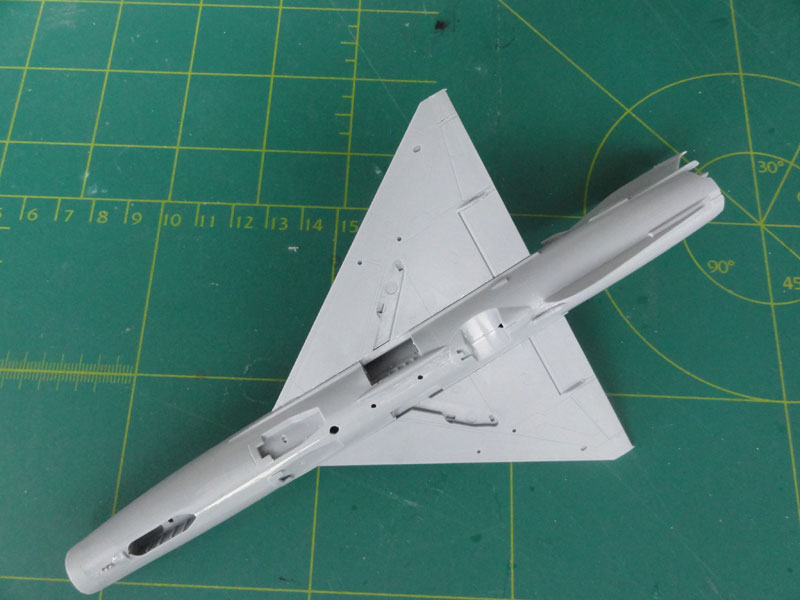 Filler was needed in some places. What is nice are the deep wheel bays!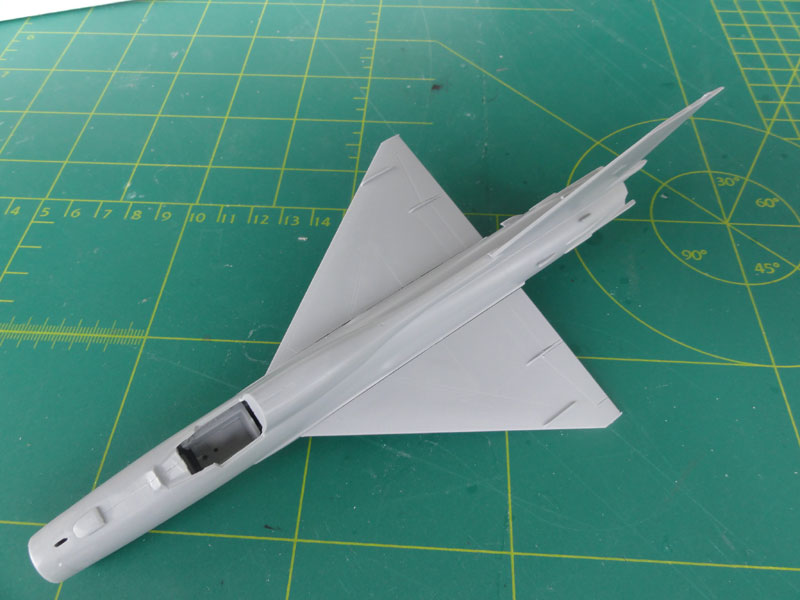 For the cockpit, only a bulkhead was made from thin card.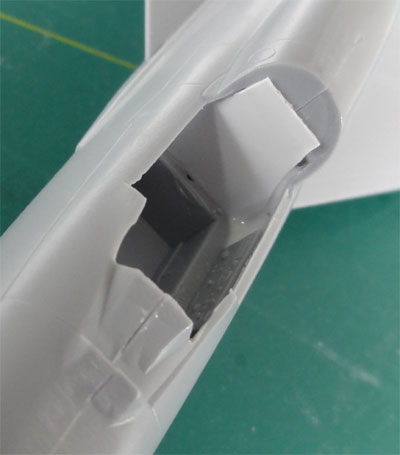 .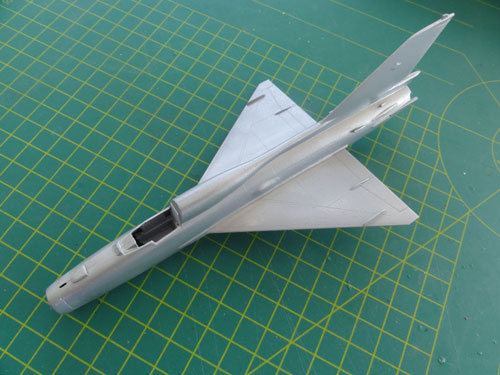 Ready to apply the paint scheme.
First, the overall model got a light grey base coat. After that, a gloss black coat was applied. Next after drying for the Aluminium/ natural metal ALCLAD II was used for the normal aluminium.
The smaller parts were not forgotten.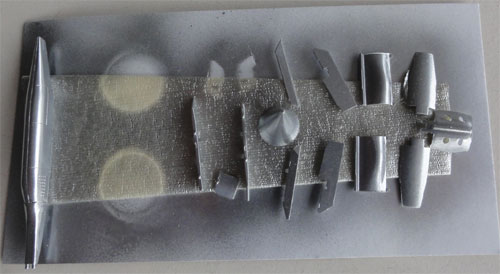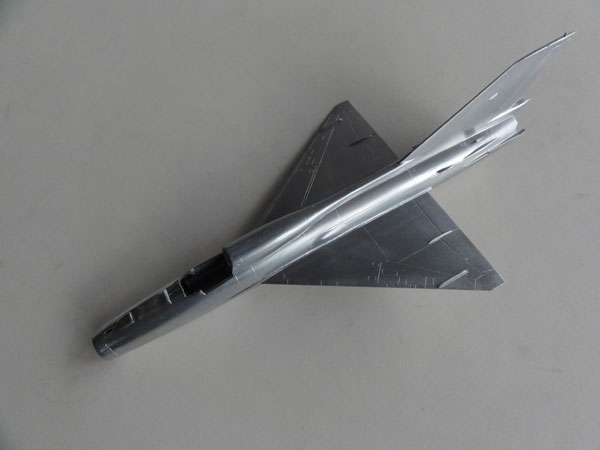 Here the spine is seen to advantage, thick aft of the canopy and thinner towards the vertical fin.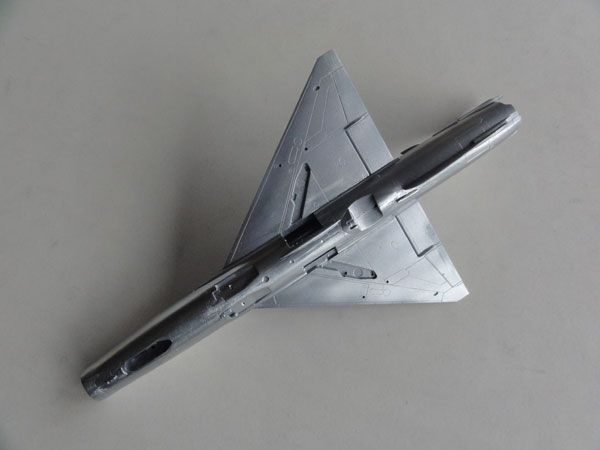 India Air Force decals were used from PRINT SCALE set 72-009.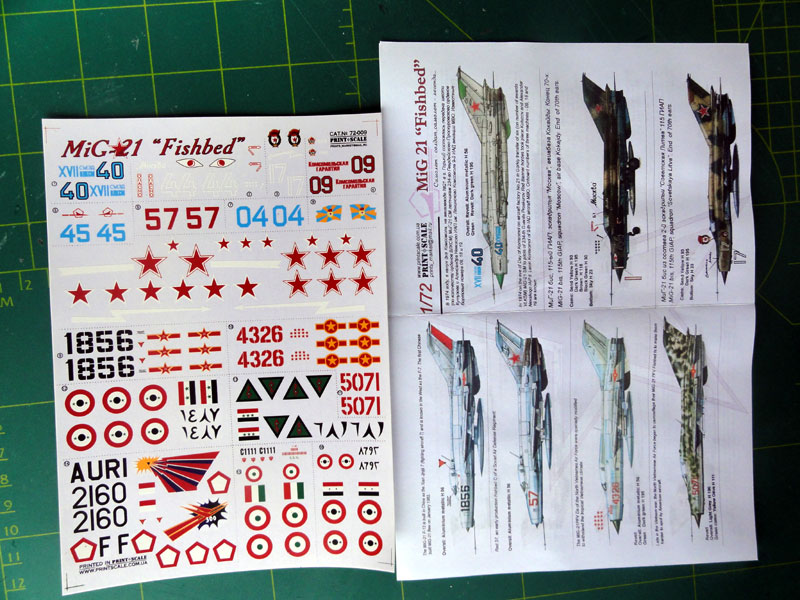 Final painting was done on the undercarriage with for the wheel hub green XTRACOLOR X628 enamel used.
Most other details were metallic. The JATO assisted take off pods were also located below the aft fuselage. On the outher wing pylons, two unguided rocketpods were added as from the kit.
After applying the few decals as per instructions, the model got a decal protecting coat of Johnson Future/ Pledge with the airbrush.


Some views of the completed model.....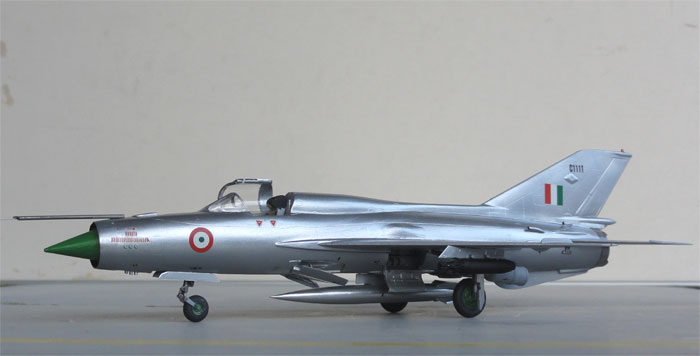 INDIA AIR FORCE MIG-21 MF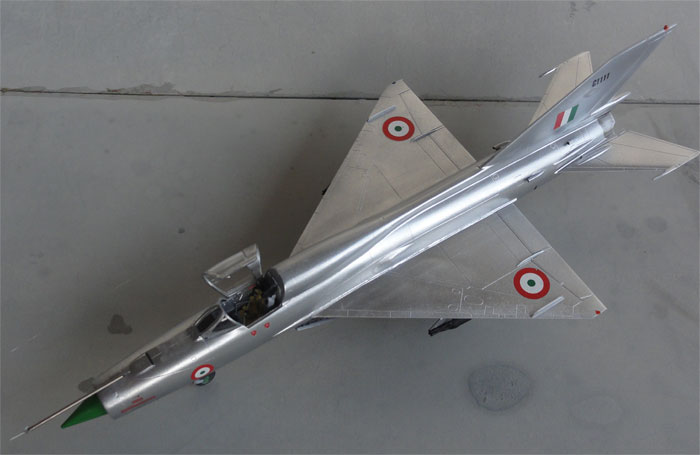 The inside of the cockpit was only detailed by adding some seatbelts/straps made from tape. The nice kit canopy was cut with a TIGER razorsaw and set open. The interior was painted light grey.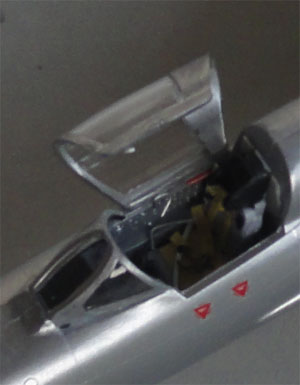 ..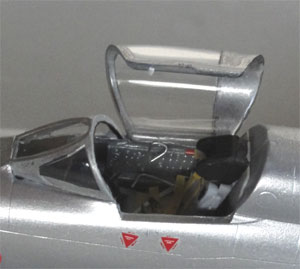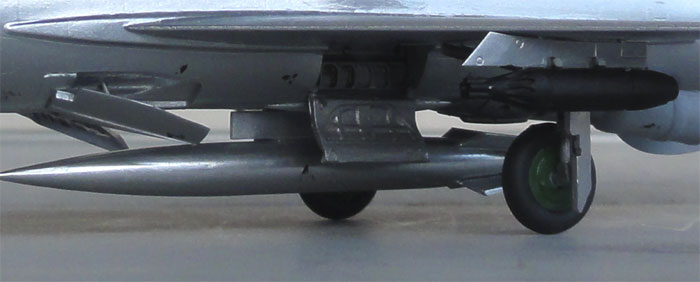 The lower speedbrakes were set slightly opened up. The nose pitot got a metal tip made from a needle.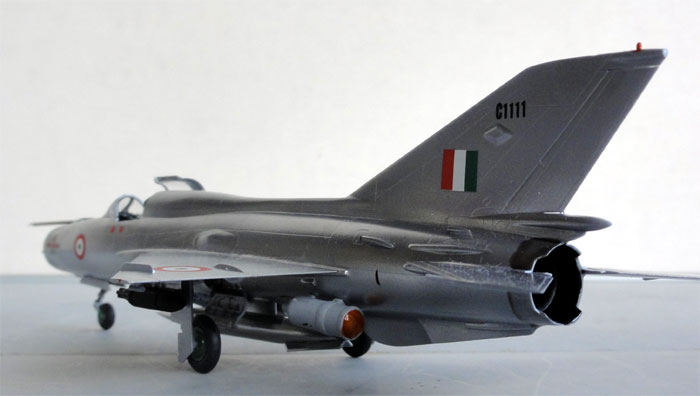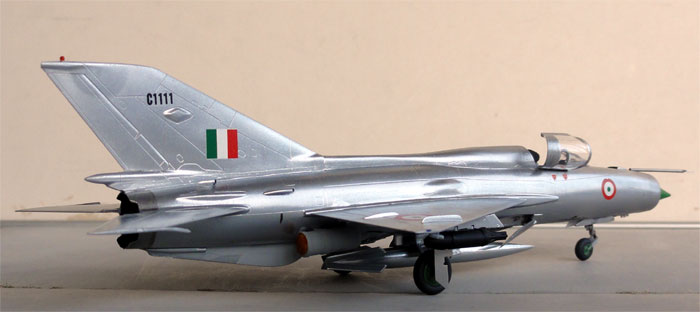 The setting in a "landscape".... with Himalaya mountain range... Guarding India's border.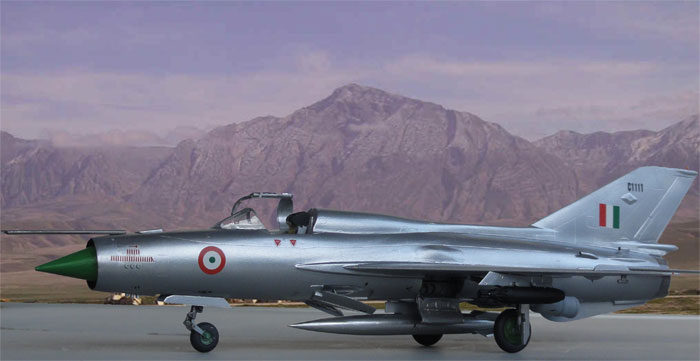 and here with the HAL Ajeet....