In 1/72 scale there is a very basic model from a "Lo model" no. 001 which seems to be Taiwanese.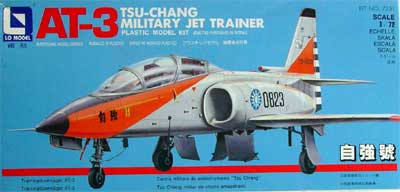 The parts are simple but all right.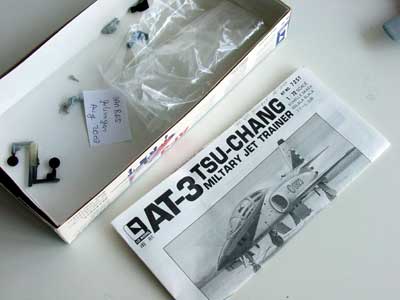 .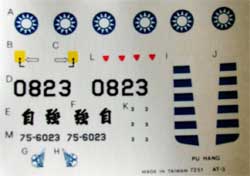 Decals are for a ROCAF aircraft, probably of the prototype.
After basic assembly, some thick panel lines were filled in some places with putty. after sanding, a first coat of light grey was air brushed to check for any flaws. It seemed OK.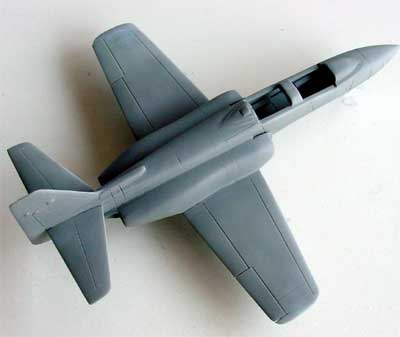 .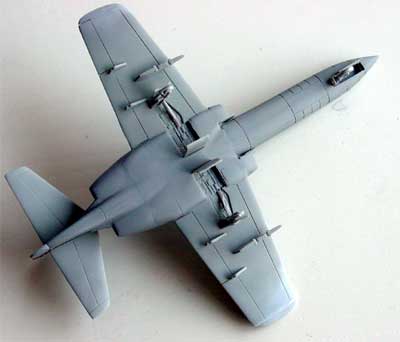 Gearbays are not deep, but there is some tiny raised detail. The overall model got a coat of aluminium applied with the airbrush. The anti-glare panel was masked and painted black.
The decals were a bit sturdy but imposed no problems, but make sure to dip them in Johnson Future to get a better adhision.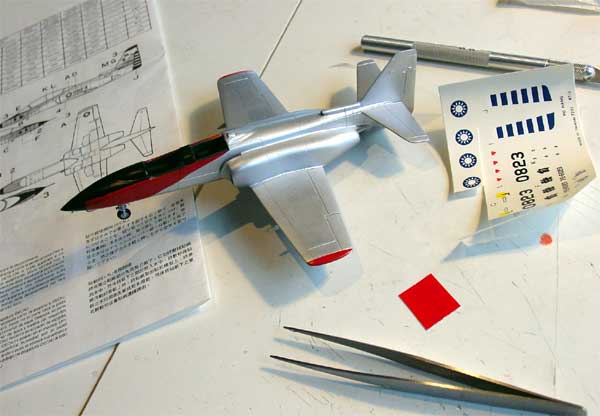 The red panels on the nose were airbrushed, the tail panel was made from an also sprayed decal in the same red colour and cut to shape.
There is almost no kit interior, so with bits and pieces from card and the spares box, a cockpit was made. Instrument panels were made suing my home made instrument decals which I use now and than when these are missing from a kit decal sheet. Seat gear was painted orange with seat straps.
The canopy is not very clear but was set opened up.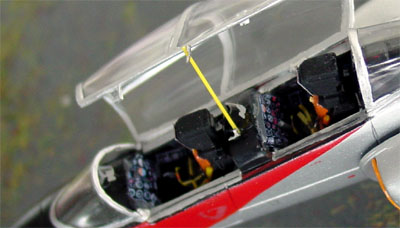 On the air intakes, some covers were set as they are very undeep.
Finally, the whole model got a sealing Johnson Future coat airbrushed on to it. That completed this Far east and very unknown jet trainer which sits nice next to other trainers like the Hawker Hawk and Pakistani/Chinese K-8 Karakorum.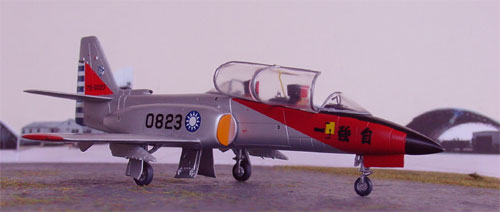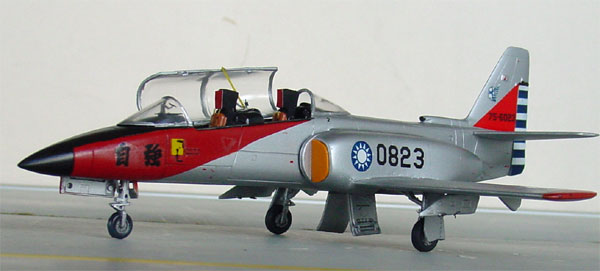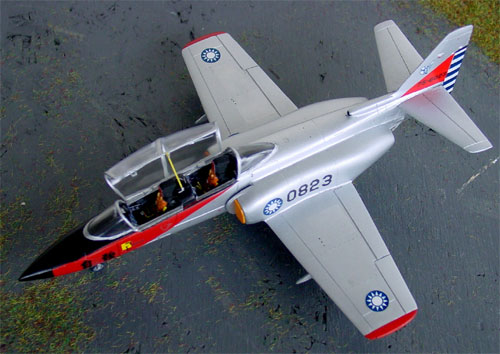 So this is a simple straight out of the box built, which is now in the 1/72 scale collection.
NOTE: I forgot to add the small pitot tube on the nose... . This was added after photo's were taken.