In 1/72 scale there is a nice model from Trumpeter, kit no. 01636 . The kit was released in 2008.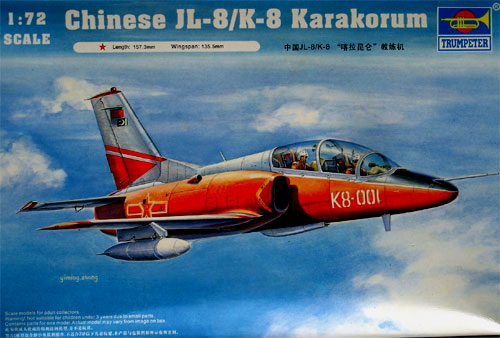 The K-8 is for western modellers a strange subject and is very welcome that unusual subjects pop up once in a while from Trumpeter. The kit has a about 50 grey parts which are crisp and fine and has nice recessed panellines. The canopy is cristal clear as well. There are a couple of fuel tanks in the kit with a gunpod (which I did not use).

Decals are provided for 3 schemes: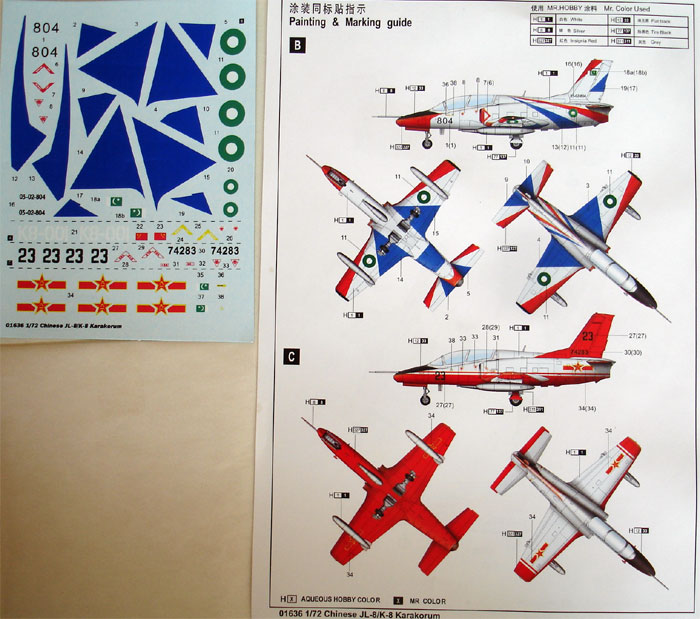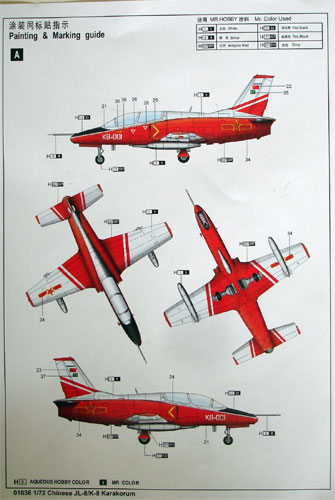 Kit assembly was straight forward and only a tiny amount of filler was needed, particularly at the intakes. Inside the nose, just add some weight just in case to prevent tail sitting.
After basic assembly, a first coat of light grey was air brushed to check for any flaws. It seemed OK.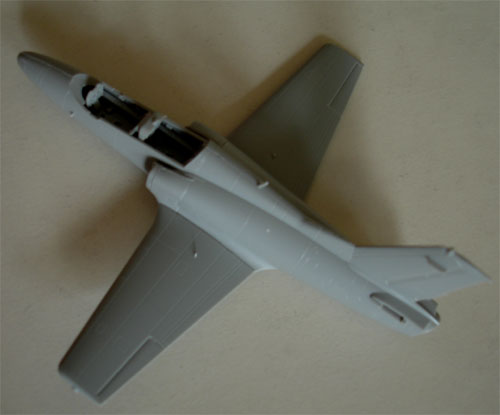 .


It was now time to add the paint scheme and scheme [B] with red-white and blue stripes of Pakistan AF was picked.
The overall gloss white colour was airbrushed, after drying areas for the red colours were masked and airbrushed. You have no choice as the red stripes were missing in the decal sheet.
For the striping at the rear fuselage an inboard blue panels, decals were used. The decals are fine and thin.
Now the details were added.
In the cockpit some bits and pieces were added but what you get is nice in the kit, only replace the gunsight/HUD. The real instrument panels are seen here: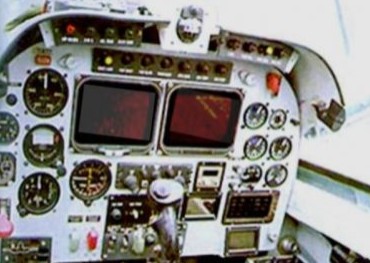 .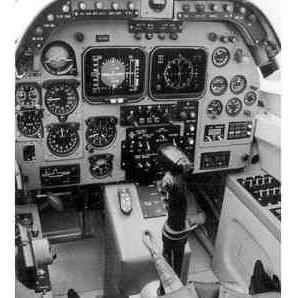 rear and front panels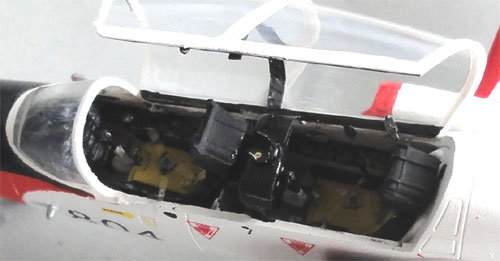 Inside the tilted canopy, some details were added from scrap and the seats got some straps. The landing gears were installed and painted metal and tyres tyre-black/grey. The wingtips were painted black as well. A nose pitot was also installed.
Finally, the whole model got a sealing Johnson Future coat airbrushed on to it. That completed this far east trainer next to other trainers like the Hawker Hawk and the Taiwanese AT-3.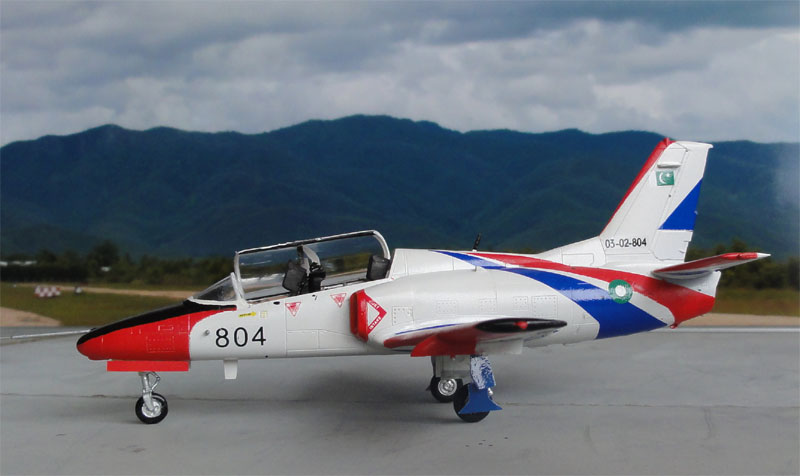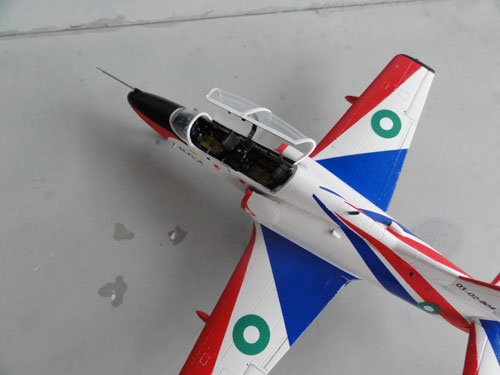 .