The X-4 was one of the American X-planes flown in the end nineteen-forties and early fifties. It was to the test the tailless aircraft design and also the higher MACH speed region. It was unreliable through its systems, fuel leakages and it was later decided after a number of test flights to stop the program. The second prototype was also scrapped.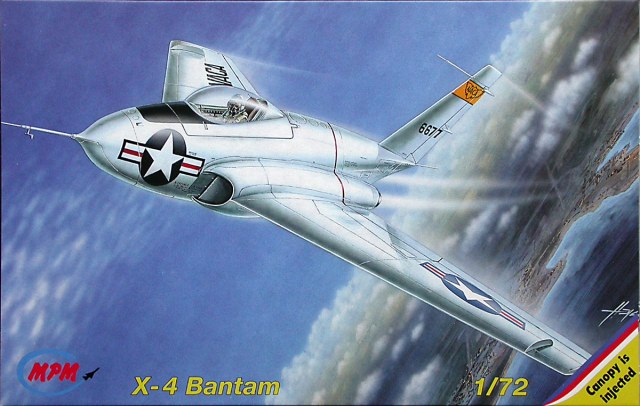 The MPM kit in 1./72 scale is really nice of this very small plane. It has all the parts needed and has a good decal sheet.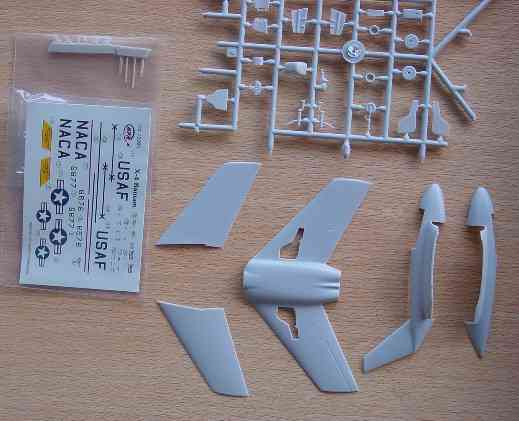 The small intake is done nicely with a boundary layer fence. You also get some smaller resin parts for the antennas and wing fences.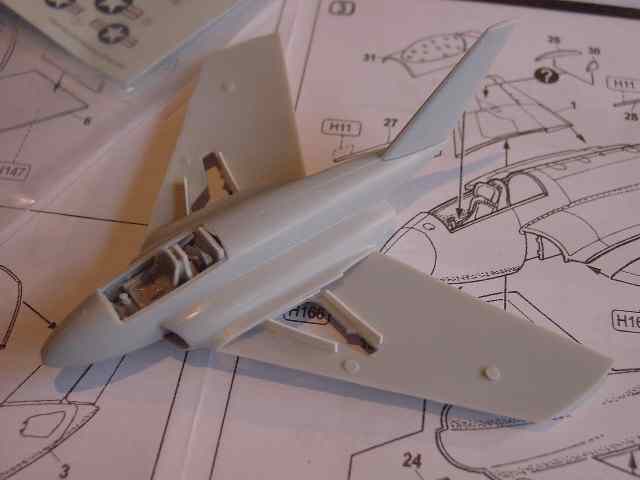 The cockpit was detailed with some sprue and card, the seat headrest was made smaller; otherwise it will not fit inside the canopy. The canopy hatch as provided in the kit can be set open, hinged to the rear. It is a bit thick but nothing can be done about that except filing the edges somewhat thinner.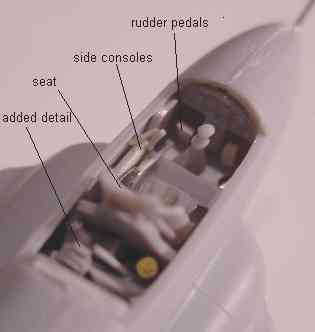 .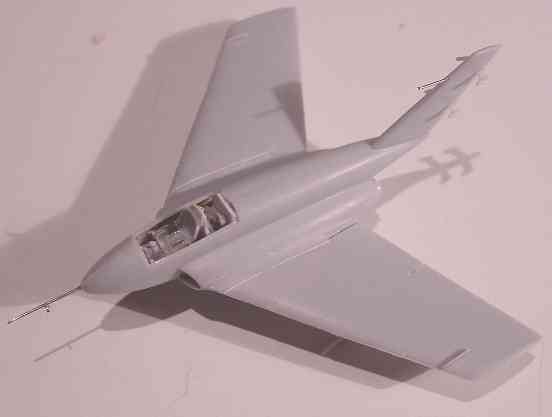 Also the small main undercarriage bays were boxed in with card. The rear exhaust pipes were drilled open and the gaps saw in of the rudder and ailerons.
The remaining small gaps were filled through a "special trick":
- fill the gaps carefully with body putty (e.g from Tamiya)
- let dry for 10 minutes
- get an old shirt or thick paper tissue
- dip a small portion of the shirt/tissue into NAIL POLISH REMOVER
- remove the excess putty from the model
- repeat until you get a nice smooth result, with fresh parts of the shirt with plenty of REMOVER.
So you get a good gap filling result with NO SANDING REQUIRED!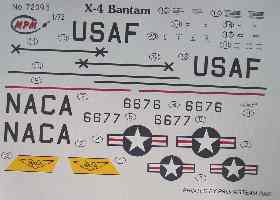 The X-4 kit will be given an overall white gloss color with high visibility markings later on.