.... from page 7..

Views of the completed model.
(Some pictures are clickable for larger views)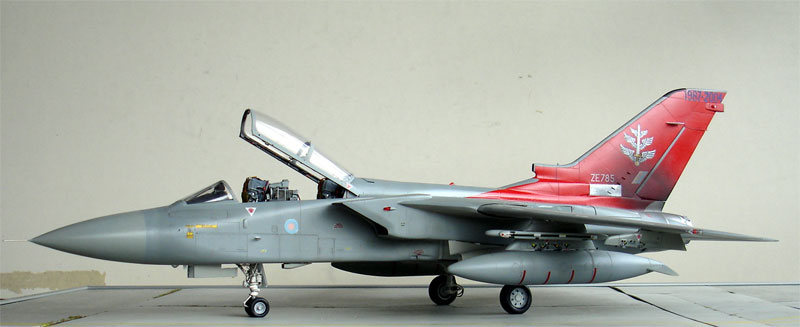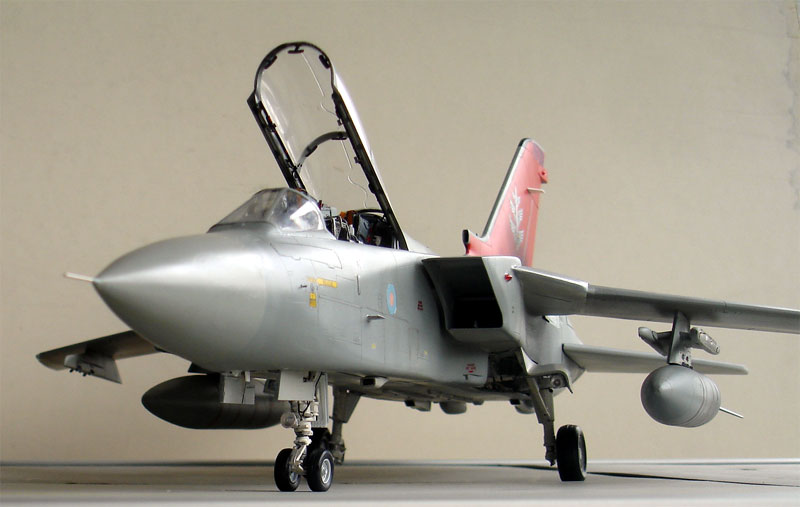 Inside the intake a flow guiding plate is located (is in the Revell kit) ; also note the canopy details.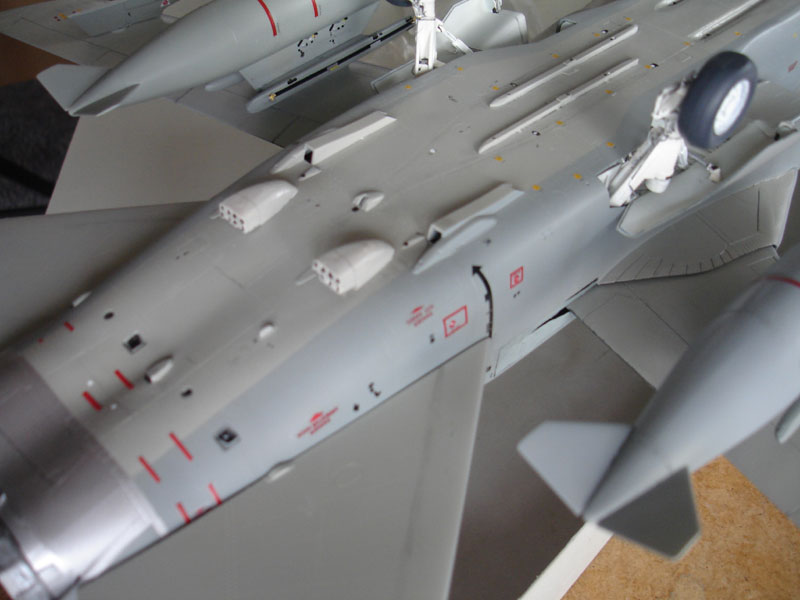 details on the lower aft fuselage with the Vicon chaff dispensers fitted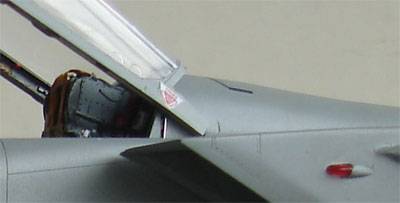 here the small raising / lowering jack can be seen at the canopy hinge area.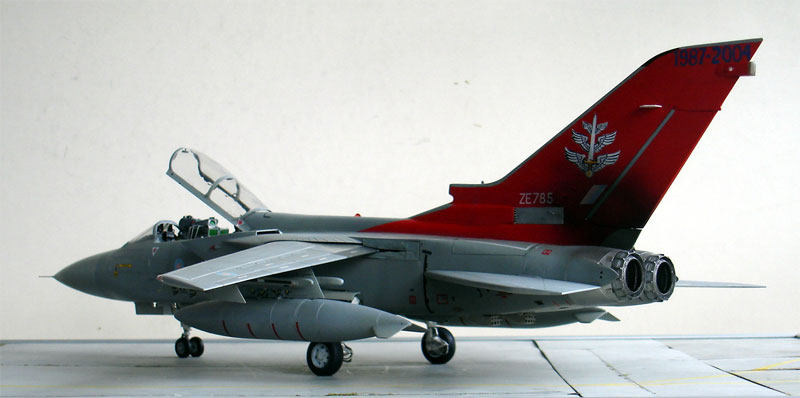 the fin area was given a spray of black with the airbrush as often seen on Tornado's because of the thrust reversers fitted.
note: Pylons loosely set in place, will be fixed later after armament fitting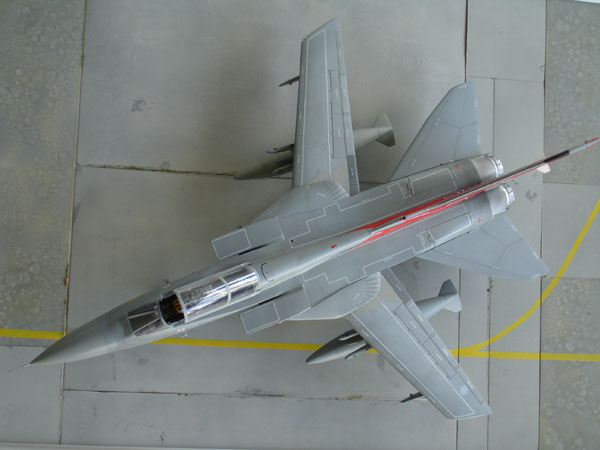 upper view with the walkways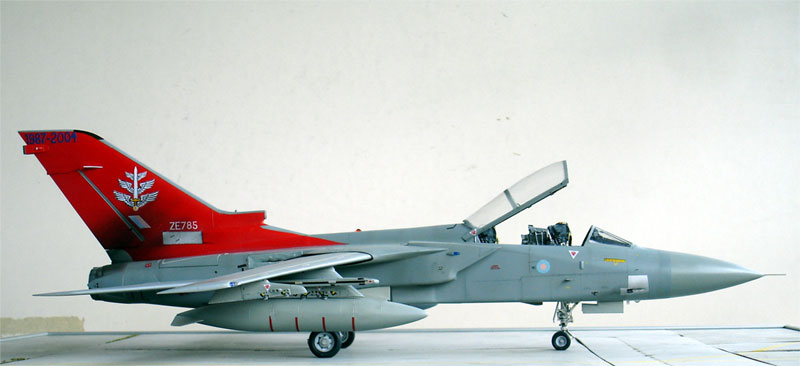 side view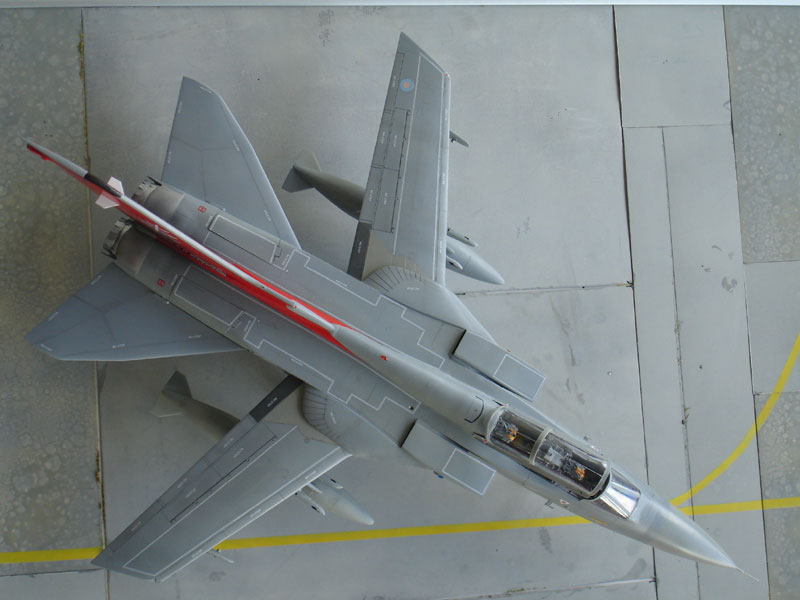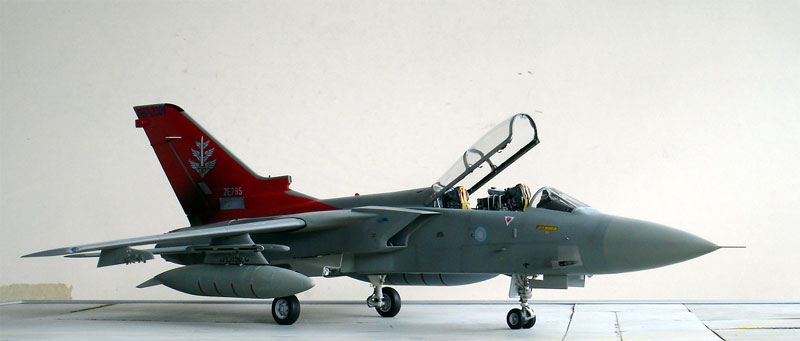 So there it is: a RAF 1/32 scale model of a Tornado ADV F3 based at Waddington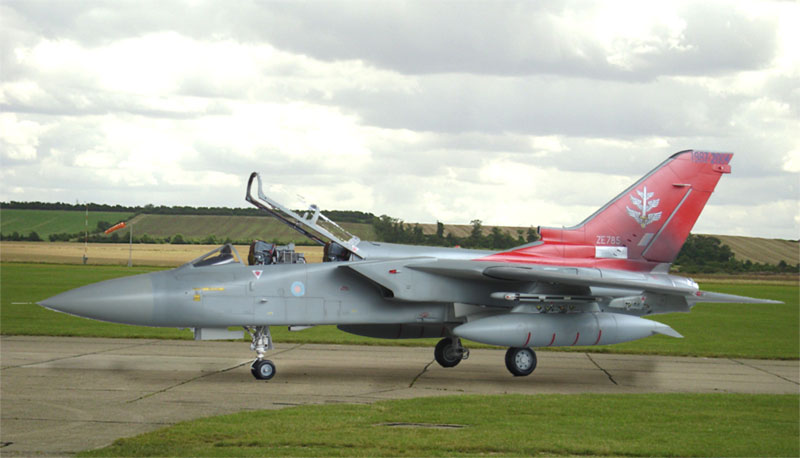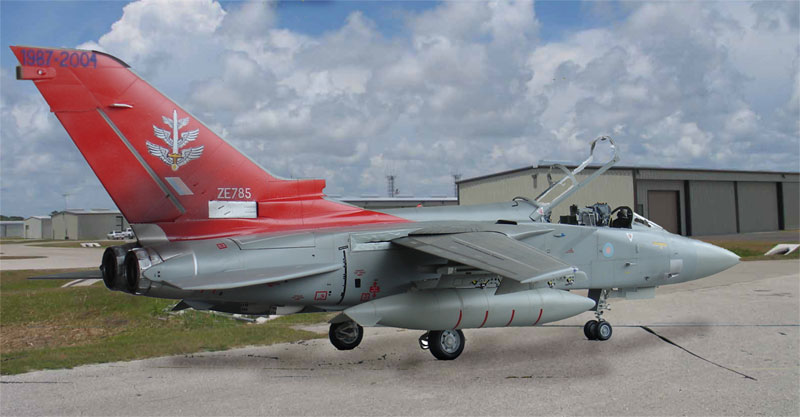 I also added some armament....
on to next [ Page 9 ...]