Revell issued a 1/72 kit in 1989, NO. 0389.

The model is a fine representation of the real thing, with the exception of the tailrotor.

The real tailrotor consist of two separate blades, so cut loose and add a aixle.
Also, the cockpit entry hatches were cut loose of part 1 to show the bright green interior. Add also some windscreen wipers.

The rotorhead can be detailed with some hydraulic pipes and the kit's instructions in stage 5 shows the lag dempers at the wrong side! The rotormast can be painted light grey.

The tail wheel should be replaced by a thicker one; also the same applies for the main wheels that are too thin. The gun can be detailed.

Revell supplies lots of "stores", but the decals for the red rotortips are a bit "too thin" in backing.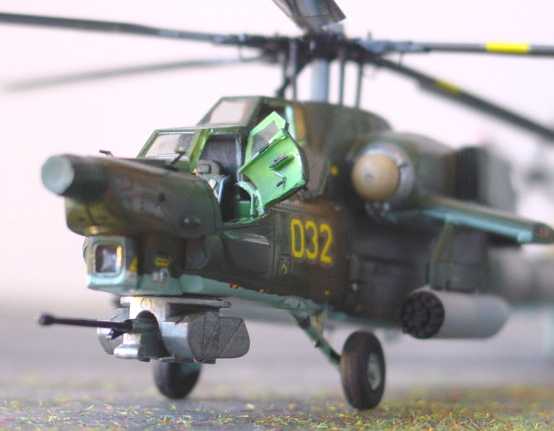 dramatic front view, note the height!
The model was given a typical camouflage scheme. I used colours of about FS34097 / 30118 and Revell 55 for the blue"ish" underside.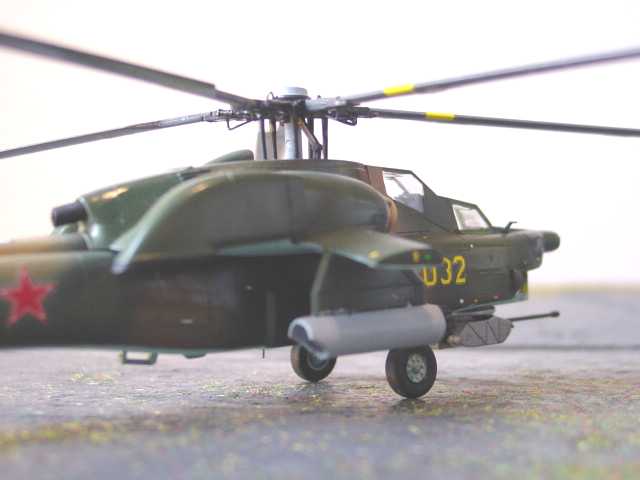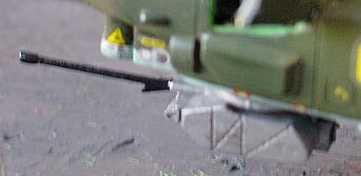 gun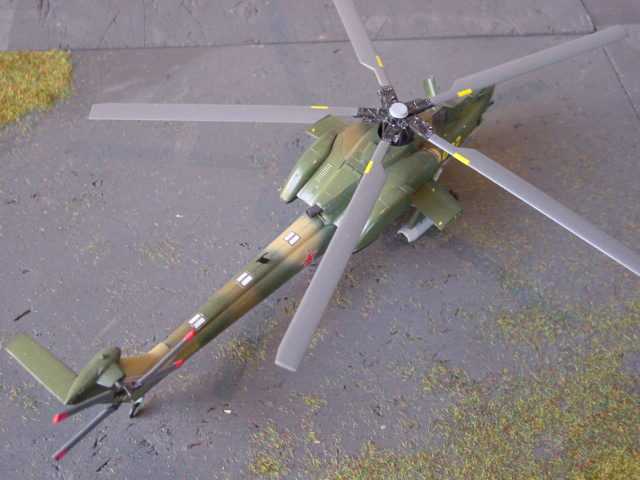 Finished as prototype shown at Le Bourget airshow "032"