Decalling
The Revell decals are OK, but the white areas are not fully white. Apply the decals over a good gloss surface! This was done with a coat of Johnson Future. I also always apply also Future varnish to the rear of each of the separated soaked decal. This will prevent "silvering", the tiny annoying air bubbles.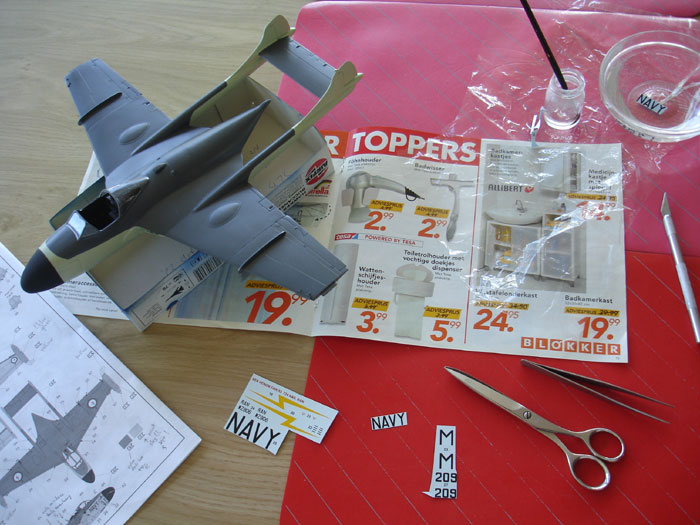 The armament was picked from the kit with rockets; I had to fill some sinkmarks in them. The rockets look all right.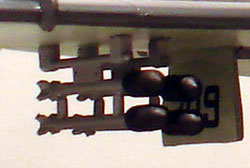 Here a view of the thin piece of card to suggest the trailing edge flap that protrudes from the tailboom.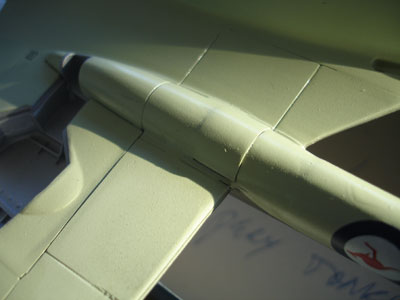 OK, almost done now with this model...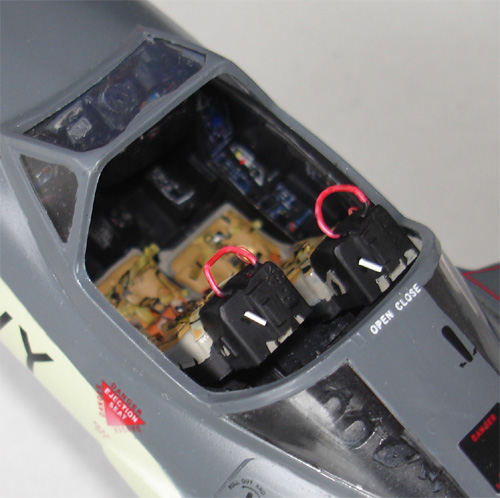 .
A look inside the cockpit... Note the red ejection chords.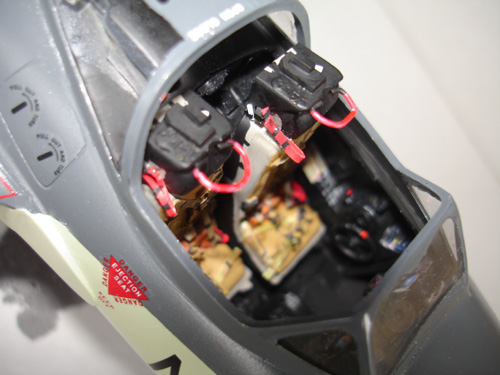 The canopy was fixed in position and a screen wiper added....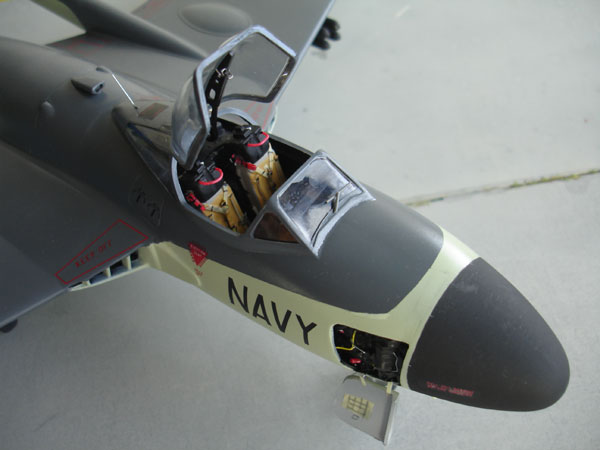 After cleaning up any residue from decal liquids, the model got a coat of Johnson Future gloss with the airbrush. I also added a little black "smoke" at the gun ports and rear engine area with the airbrush. This improves realism.

And that completes the Sea Venom model in 1/32 scale.......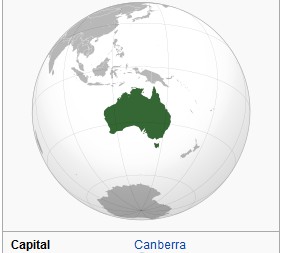 In the British Commonwealth in Australia the Australian Flying Corps (AFC) was set up in 1912 with at Point Cook Victoria a flying school. Later, in 1921 the Royal Australian Air Force (RAAF) was established. The RAAF participated in many conflicts across the world, and during the Second World War under Japanese threat many missions were flown using types like the Buffalo, Hudson and P-40s. The local Commonwealth Aircraft Corporation (CAC) manufactured many aircraft in license. After the war, the RAAF performed crucial missions during the Cold War like in the Berlin Airlift with the Avro York, the Korean War with Gloster Meteors and P-51 Mustangs. In the end 1940s, De Havilland Vampire jets were ordered with some delivered but particularly most of some 80 Vampire F.30 and FB.31 license manufactured by CAC. And at the island of Malta, Vampires were stationed during the Cold War. The Royal Australian Navy also operated the Vampire version called Sea Venom. In Australia Vampires and Venoms were operated until 1970/ 1971.

Closer view of the opened up avionics bay hatch. I think this is not hinged to the airframe. I simple hanged it to a couple of ropes made from tape.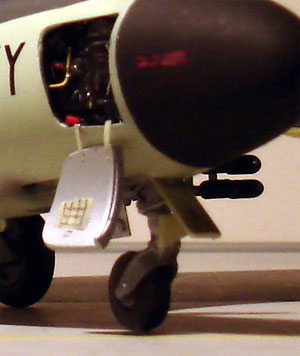 You can see also the added black smoke at the gunports...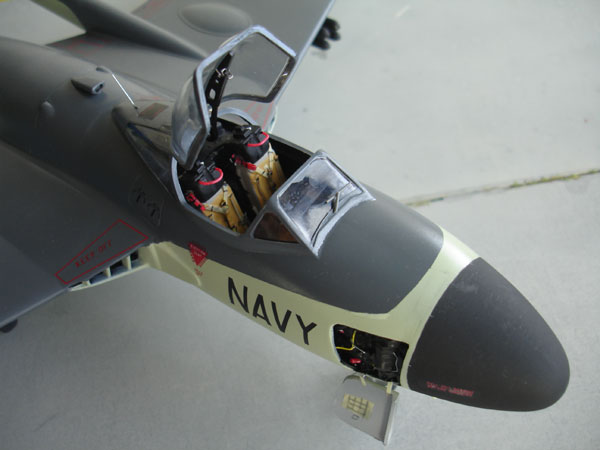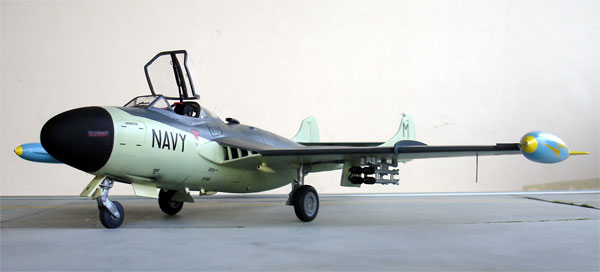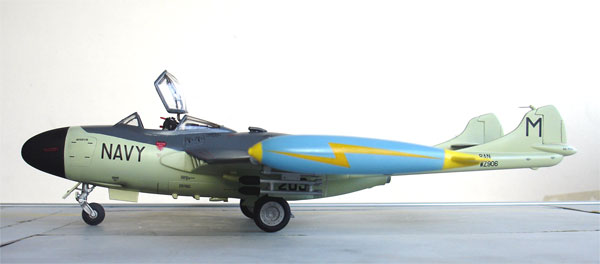 A nice Australian Sea Venom of the RAN of 724 NAS in the collection.