... continued from page 1

An earlier 1/72 kit of the Sikorsky S-51 was the MPM short run kit #72126 release of 1995.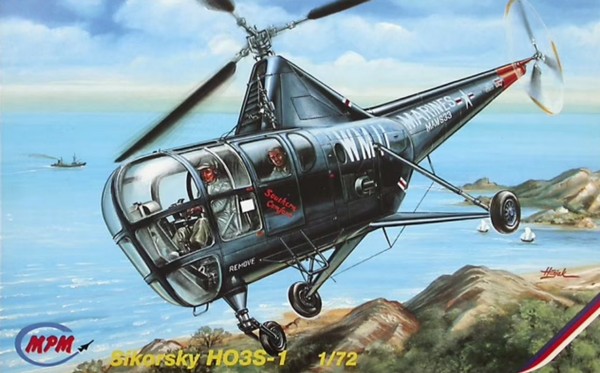 There are about 50 parts and clear vacuform parts for the forward fuselage.
This "upgraded kit" has a small extra metal etched fret included and a photo negative for the instrument panel. (The first kit release did not have these).


I had bought the kit over 20 years ago and meanwhile the vacu parts became "yellow"; there is nothing to do about this but still it was decided to make this kit. This kit was made in parallel with the LF Models kit made seen op page 1.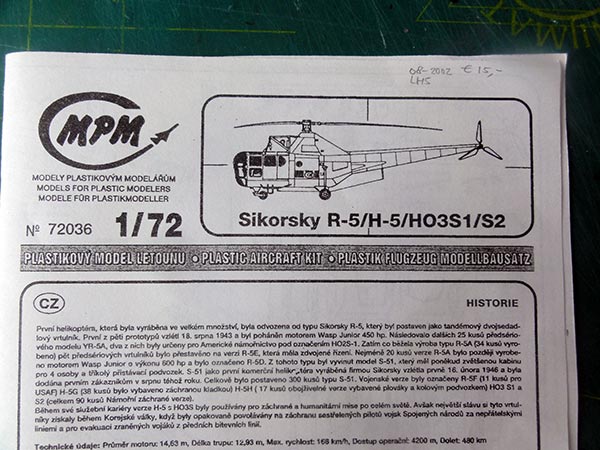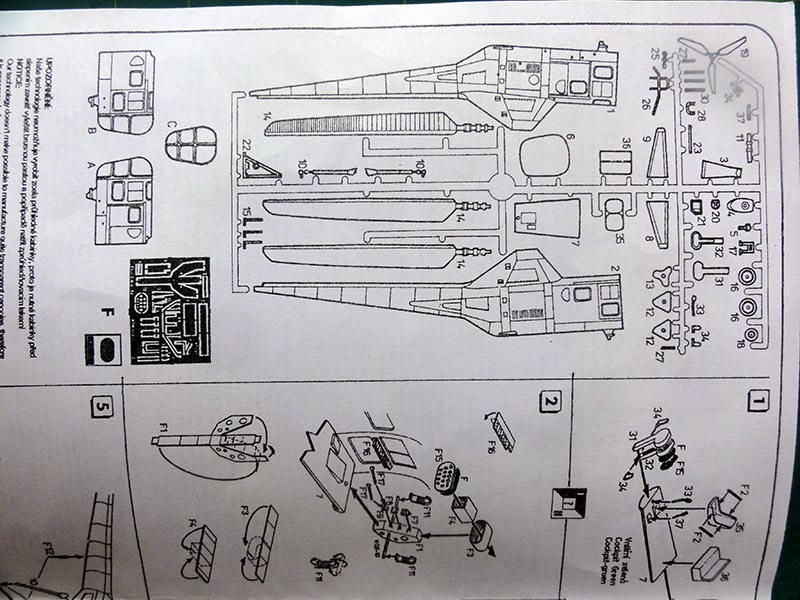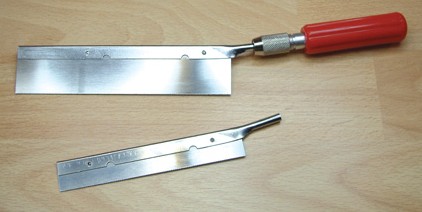 The short run parts need cleaning up.
You need to cut off the forward sections of the fuselage as seen below with a razor saw.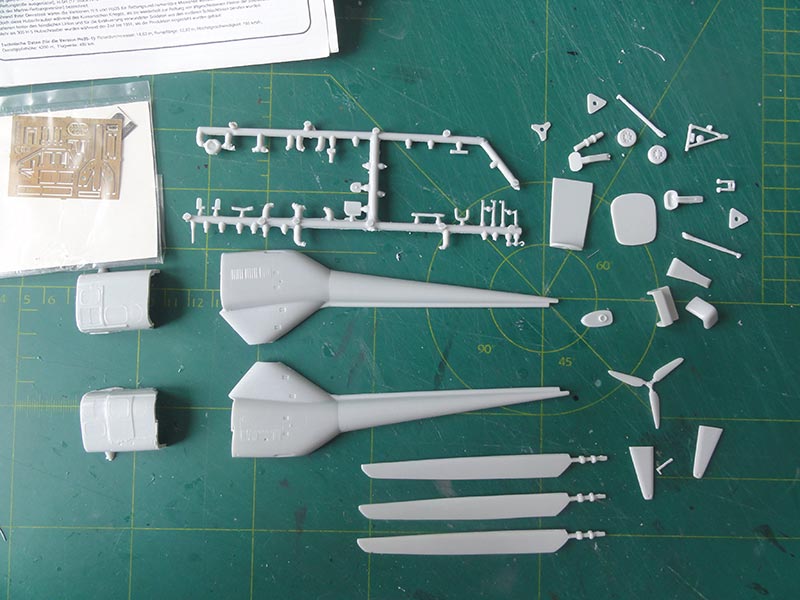 The fuselage was assembled, sanded, filled with putty and sanded to get a smooth result. The amount of putty was not a lot.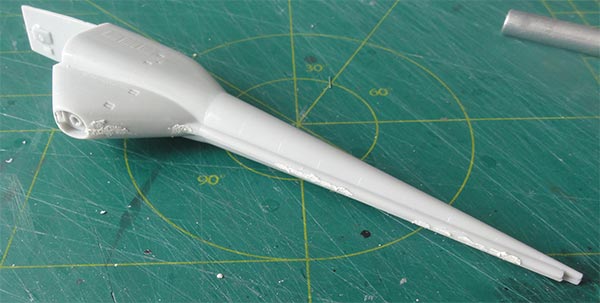 The cabin interior was made with also the etched metal parts needing superglue.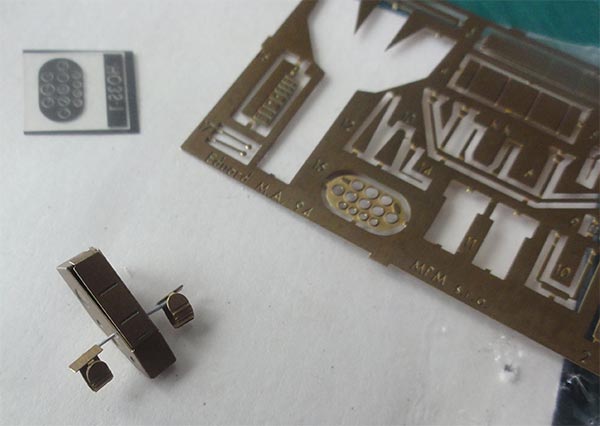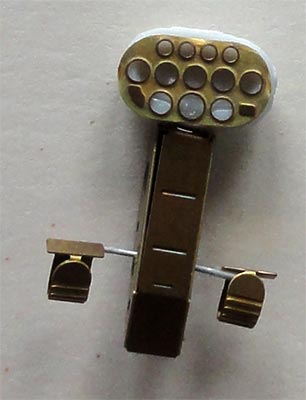 The pilot seat got a harness and the instrument pedestral painted very dark grey.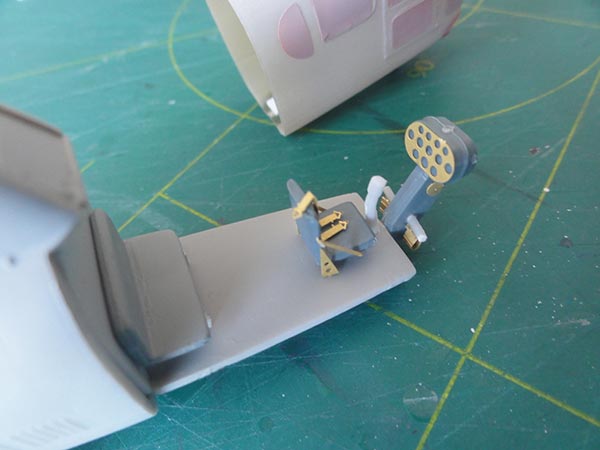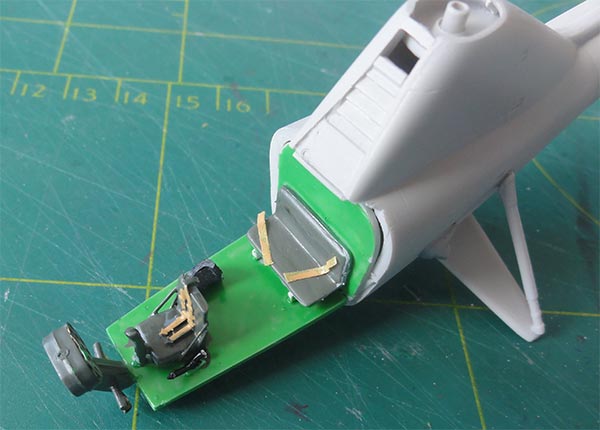 Floor and bulkhead were painted interior green. Below the fuselage extra weight was set to ensure the model sits on its nose gear.




The biggest challenge in this kit is fitting the thin vacuform clear parts. Bits of plastic were glued inside for extra strength and alignment. You will note that the old clear plastic has "yellowed", not a lot can be done about that.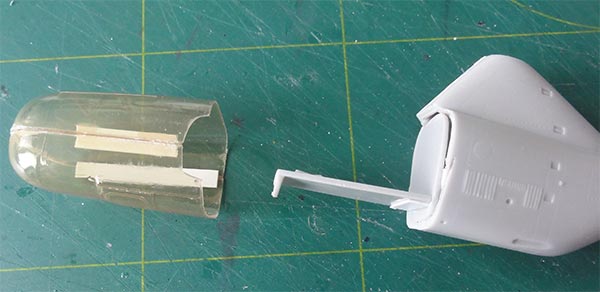 For window masking a set was used with a purchased LF Models masking set CM7201.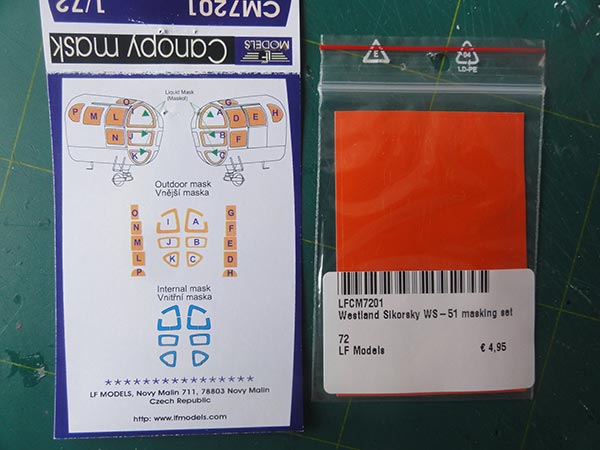 The various masking bits were set, ensuring symmetrical alignment.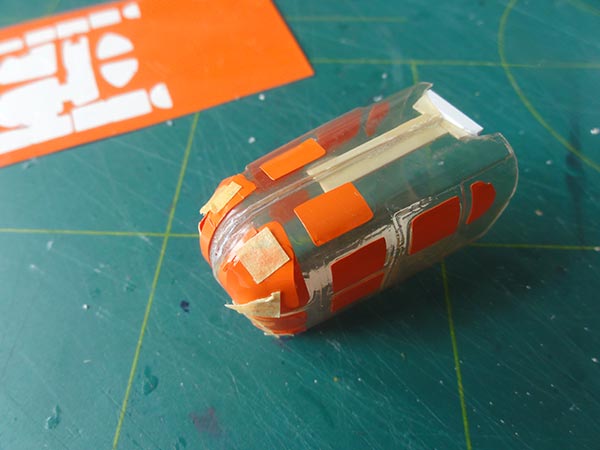 Than a first base grey paint was airbrushed, ensuring only paint on the outsides.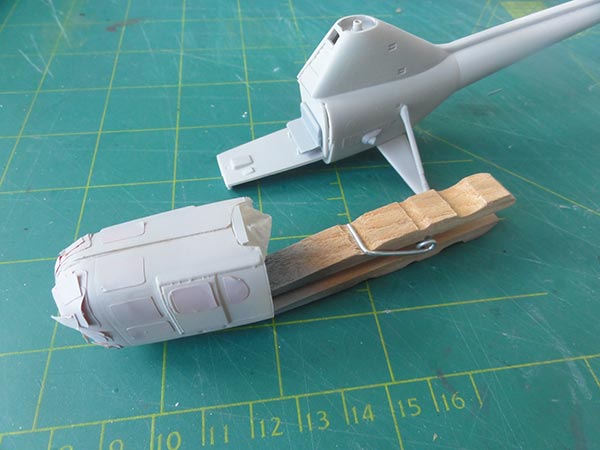 The forward section was set on the fuselage, this needed some work.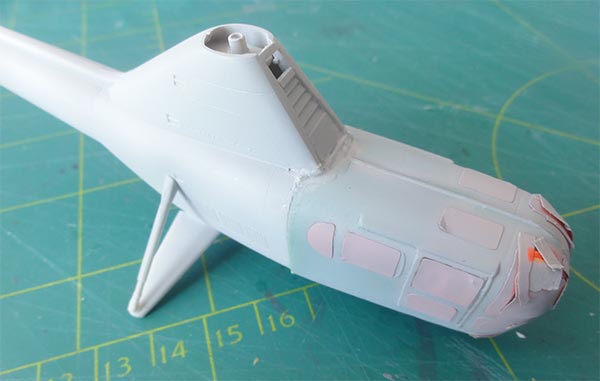 The model was finished in a similar scheme as the made LF Models kit. (I made this kit for a friend). So the
overall yellow scheme of this Dutch military helicopter was airbrushed with
Gunze Sangyo H329 acrylic, which is FS 13538. (Xtracolor X106 enamel can also be used).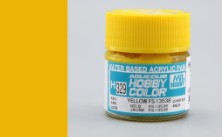 The hoist/ winch was made from scratch with rod and bits and also painted.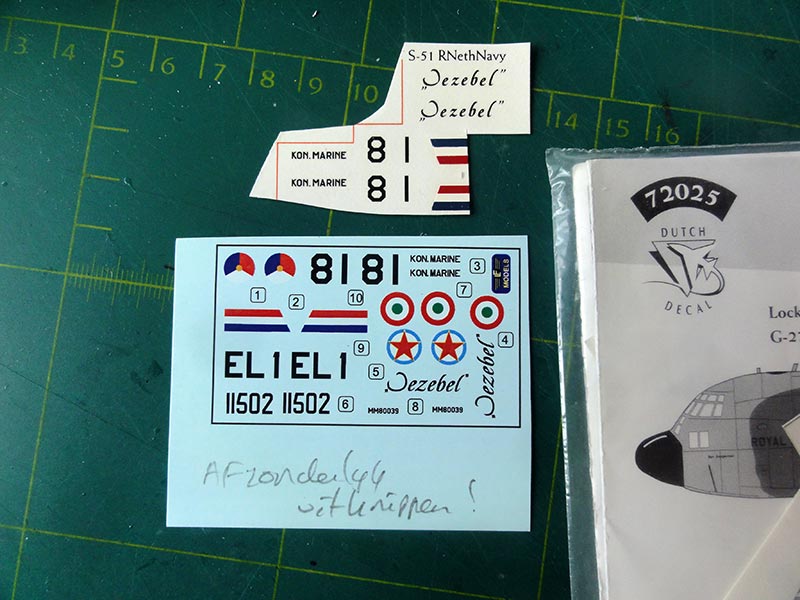 The few decals came from Dutch Decal set 72025 that I still had and a few left overs from the LF Models kit and some roundels from the spare decal box. The name "jezebel" was not applied here (later during the helicopter MLD service it was applied).




The main rotor is a difficult thing to make. All is very vulnerable and the early style blades set at 120 degree angle. It was to remain detachable on the model.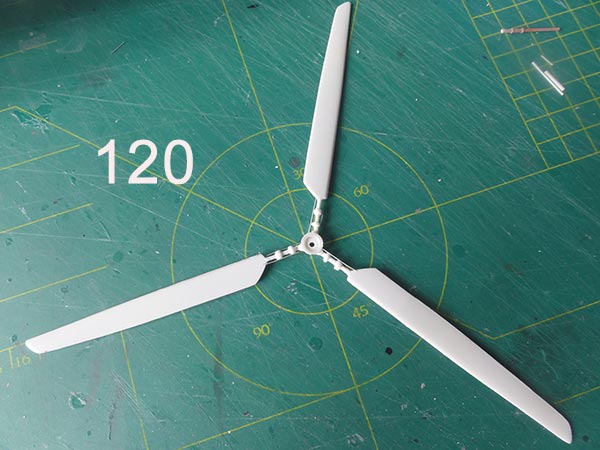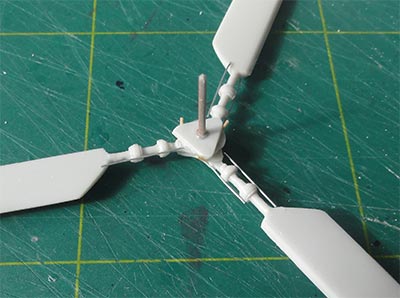 The blades were a bended a bit, take care here and airbrushed black. A few grills were drybrushed black on the fuselage and the
gear with the wheels set. A gloss varnish coat was airbrushed (protect/ mask the clear sections). T
he end result is seen here.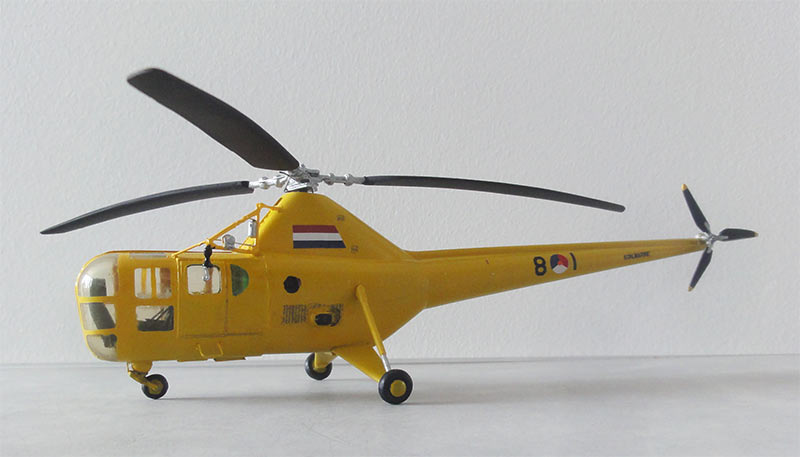 Dutch naval flying service (MLD) S-51 helicopter, the first aircraft to land on soil of the Dutch island of Saba in the Caribbean on February 13, 1952