The motion picture "2001 Space Odyssey" of Stanley Kubrick is my most favorite one. The story has multiple layers for interpretation making it not merely a science fiction movie but a movie with far more themes than that!Ranging from Space travel, the impact of future computers on mankind and the life "there after"...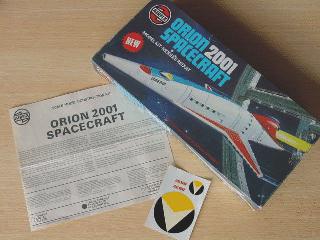 The SF story has also various interesting appearances of technologies and space craft, including a space transporter, called the Orion III. Nowadays we have the Space Shuttle but the movie was made way back in 1968, even before the first Moon landing of the USA with the Apollo. It is quite special how close it is to the current system.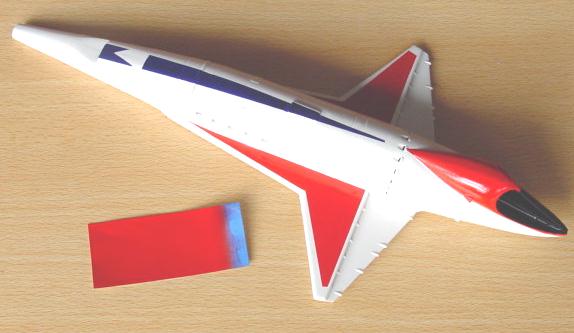 the model with decals sprayed red in the same colour to add details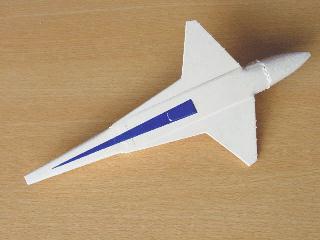 and the completed model....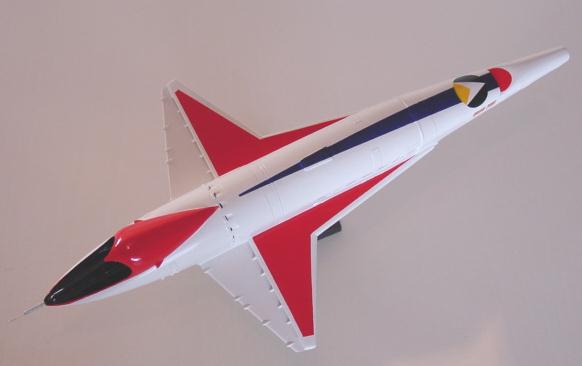 Airfix of England has made a long time ago a kit in "1/144" scale of this Orion. Although it is very simple, I got one on as a prize during a model contest so decided to build it. The model can still be found and was also re-issued.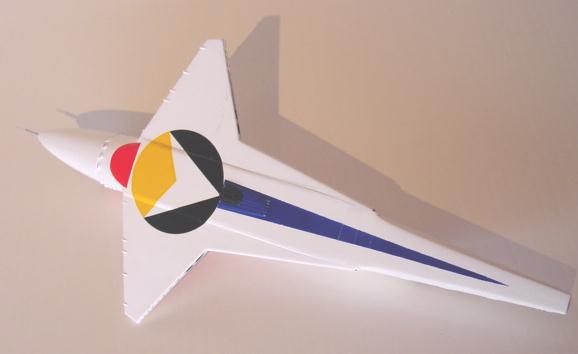 The model is rather simple and although has it's faults, I made it straight from the box. Commenting on accuracy is not part of this modeling project and by the way how close is it anyway. However, it looks fine and has for example the "scram jets" systems in the wing and the space com antenna on the rear.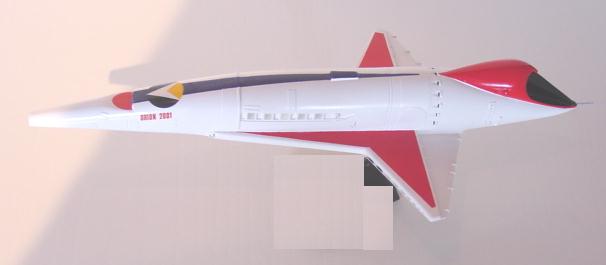 No undercarriage is supplied nor shown in the movie, so it was made without it. I got a stand from the spare box to fix the model on.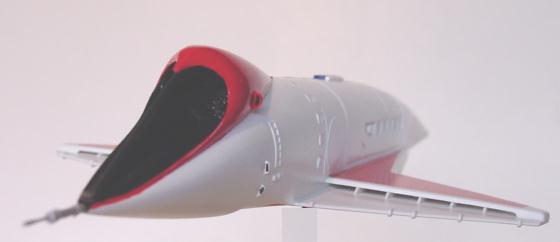 The use of putty is needed and polishing the model before painting is essential. The fit is not very good, so you will need quite some patience here!
Although in the movie it appears as a PANAM space transporter, I decided to go for the colour full markings and scheme suggested by Airfix. It is shown on the box top. The reason is that it is a real challenge to get is finished that way and otherwise the model scheme would be rather dull with just plain white;
Painting was done first with a dull coat of white followed by several layers of gloss white applied with a airbrush. Masking of the red and blue strips was done with Tamiya masking tape and careful masking of the white paint.
The markings supplied with the kit through decals were finally applied. The windows were made using Micro Kristal Clear. And that's it!
The end-result is a very colourful uncommon model in the collection.