The main instrument panel was now finished. The instruments were drilled open, at the rear instrument were added from decals I have and their glass areas suggested with Micro Kristal Clear. Note the large "rolling map display", typical for Dutch NF-5 planes.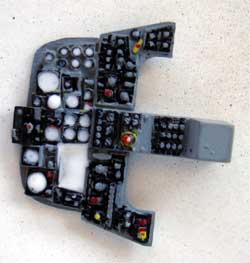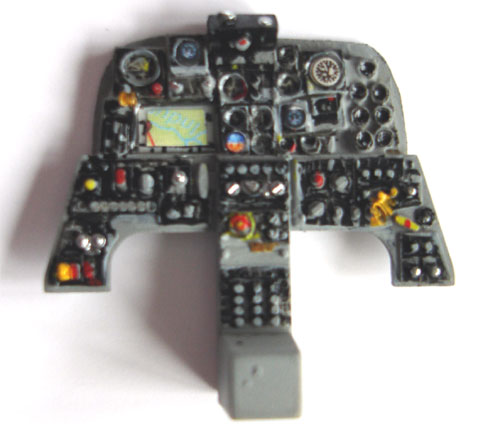 The seat came from the kit, but with buckles added from etched metal and buckles, with paints.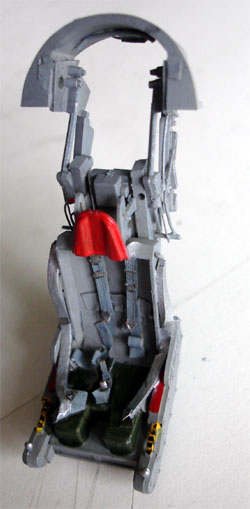 The cockpit instrument side panels in the tub and the instrument shield cover was now detailed and painted. Card and stretched sprue was used in many areas. A small gun sight was also added.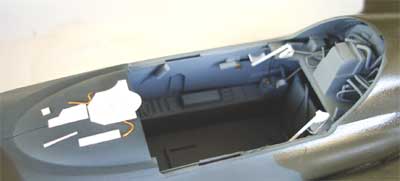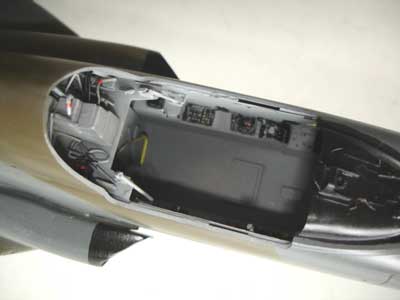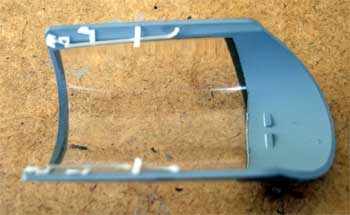 The canopy was also detailed inside with pipes and hooks. Mirrors were also added which were cut for blinking metal from an etched metal fret as seen here: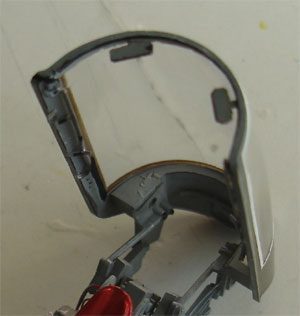 The main paint was now on the model with even areas. To enhance the colours, the camo scheme was again given some extra paint with the airbrush to suggest shadow and weathering effects. The upper areas were given a fresh spray with the green and the grey. As this is applied not evenly over the entire model. (You don't really see this effect in the small picture).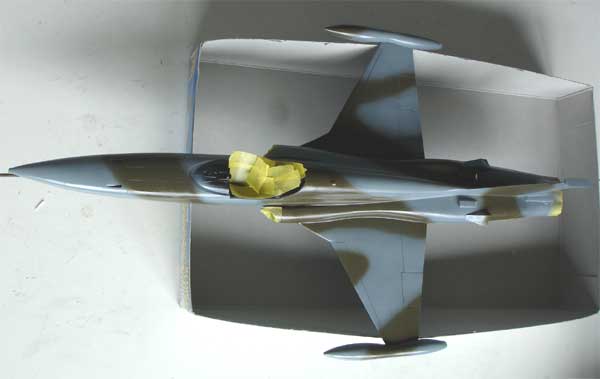 The overall model got a coat of Johnson Future clear gloss to protect the paint and to have a good undercoat for the decals. More on the markings later on.