A third Italeri Mirage 2000C single seater kit #012 was made. Now bearing a French Armee de l'Air scheme this will get a very attractive livery of EC 2/12 Picardie "55 years" of aircraft # 117 which is provided through a SYHART decal set 72-058.
This is an old style Mirage 2000C so the kit can almost be made straight out of the box. The SYHART decals are very well researched and it shows.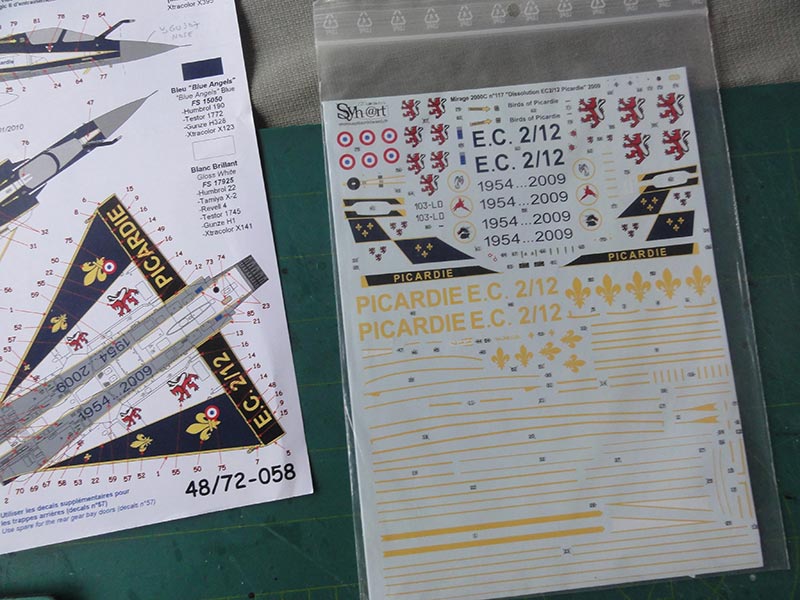 The model was made fairly straight forward (so without any fleet modernization goodies). Only the outside pylons were to be fitted so the mid station slots filled. The kit would get one central fuel tank.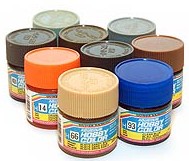 The base colour was first white. Any paint brand will do but I find Gunze Sangyo H1 acrylic far superior to other brands.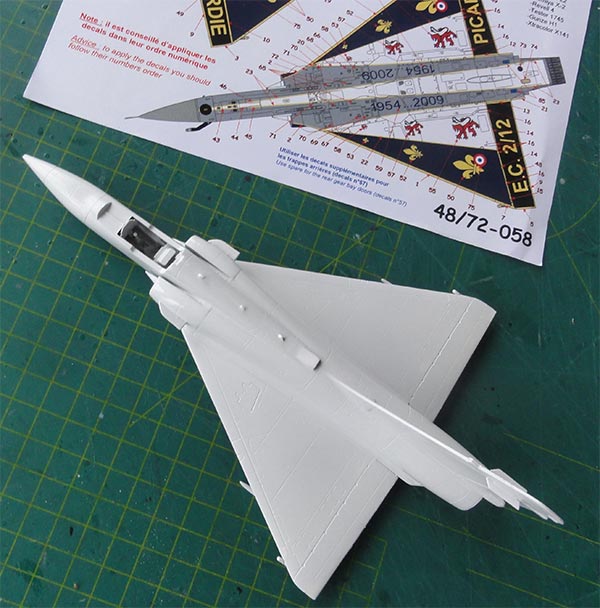 Next would come "the dark blue". But first a lot of masking is needed, using Revell masking film. Be aware of "overspray" so really mask and protect all white areas! Use the pattern shown in the SYHART instructions to mask.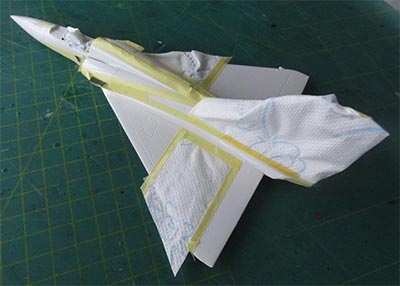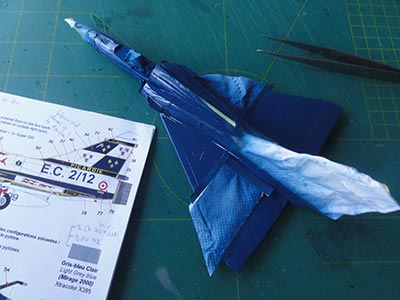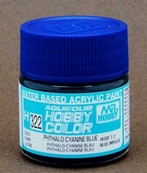 For the dark blue I airbrushed Gunze Sangyo H322 (and not H328 which I did not have; alternatively Syhart indicates brands like Humbrol 190, Xtracolour X123).
The base paints are glossy.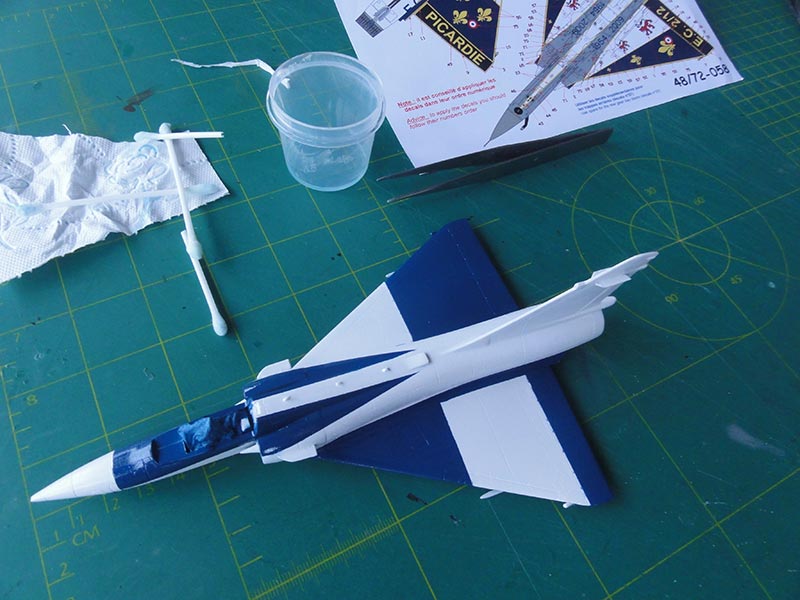 The next step would be decalling. Now SYHART would like you to use one piece yellow leading edge decals for the wing but that is asking for trouble. I believe it will not fold around the sharp even with decal solvents. So I cut each leading edge decal in half along its length. Before applying this particular decal I painted with a brush a bit the model leading edges yellow as well as the curved wing tips. I used Gunze Sangyo H4 yellow.

After it all dried a few days later, the decals followed.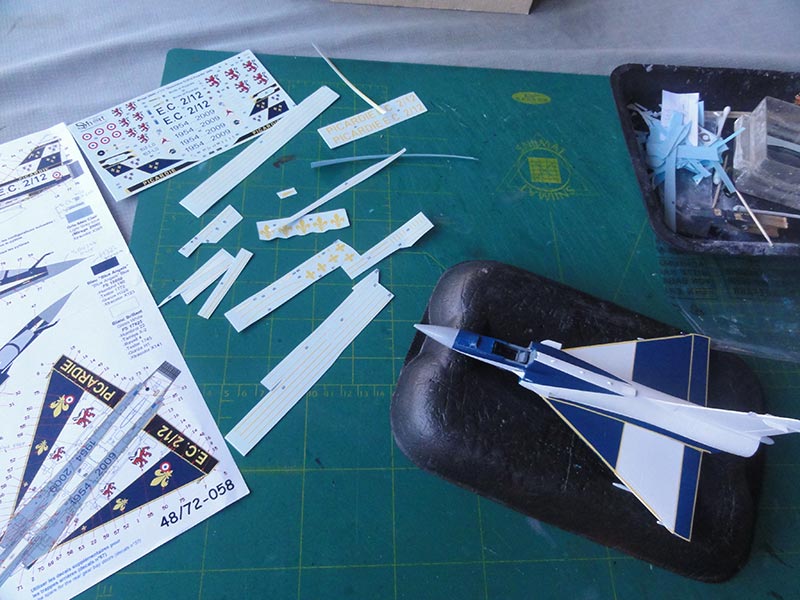 The decals are now not an issued but they are very thin. Start with the fuselage decals and the very thin lines. Also take care of the nose. A lot of work but worth the result it will show later. And than the cut yellow leading edge decals were set over the yellow painted edges. The remainder of the markings also followed by for this aniversary scheme no walk away lines are relevant.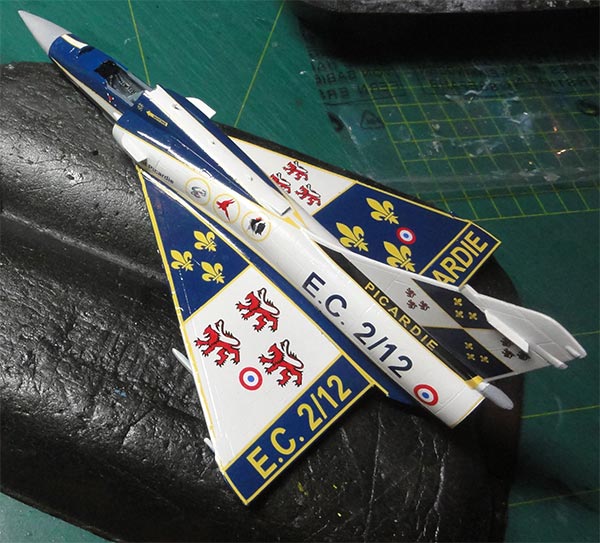 A central fuel tank would also follow as well as a large nose pitot tube.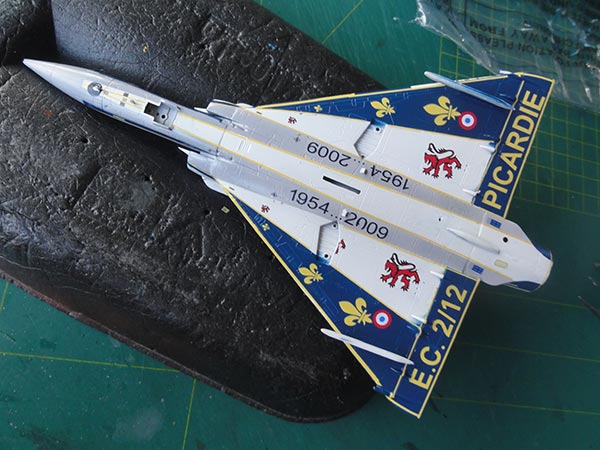 Any retouching work was done for the appropriate colour with a paint brush, in the photo above some still has to be done.

Now the rest of the kit was handled. The gears installed, the cockpit completed, a better seat etc. All very similar as described earlier on the Hellenic model. And again the canopy was detailed with mirror and handles and an improved exhaust and pipe inserted. The refuelling probe was also set in place.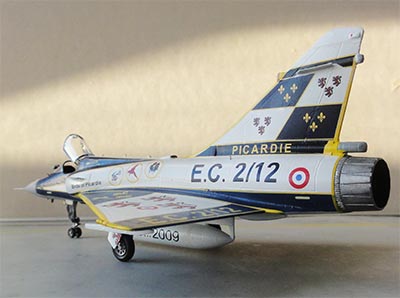 Finally a gloss coat of Johnson Future / Pledge was airbrushed and that completed it.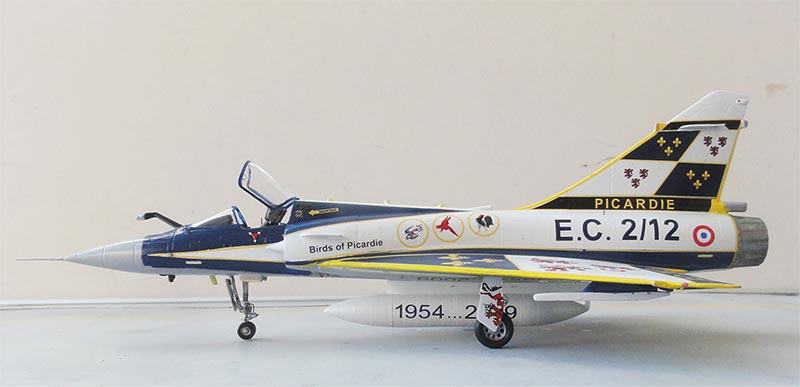 Mirage 2000C of EC 2/12 Picardie "55 years"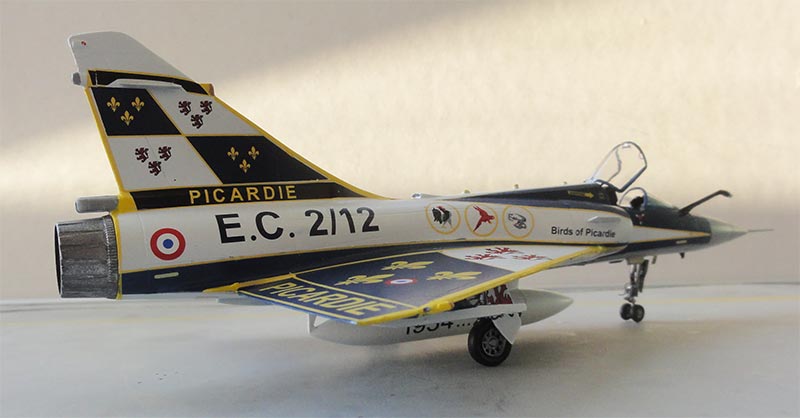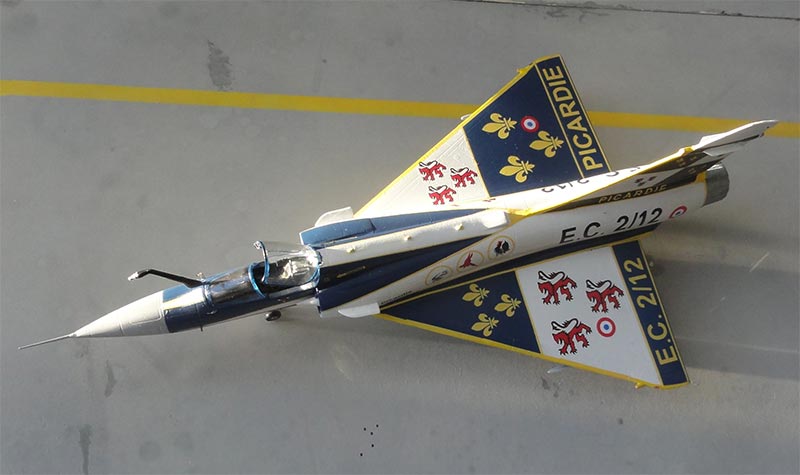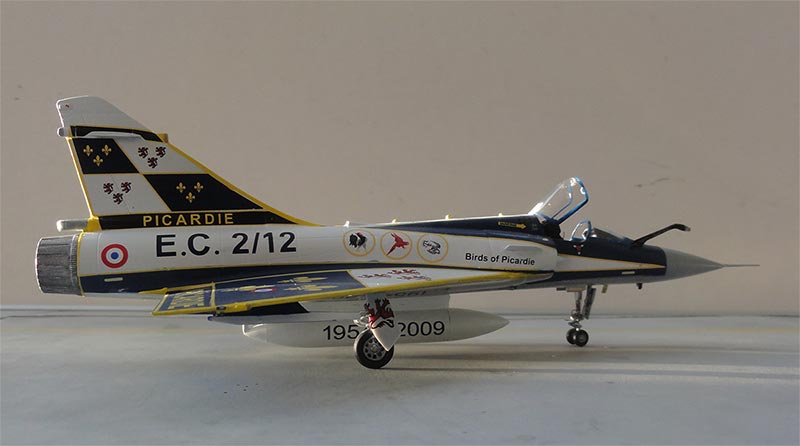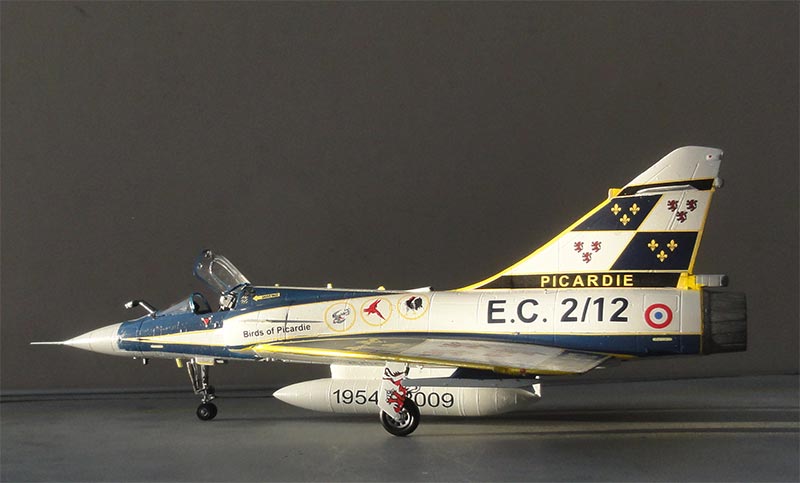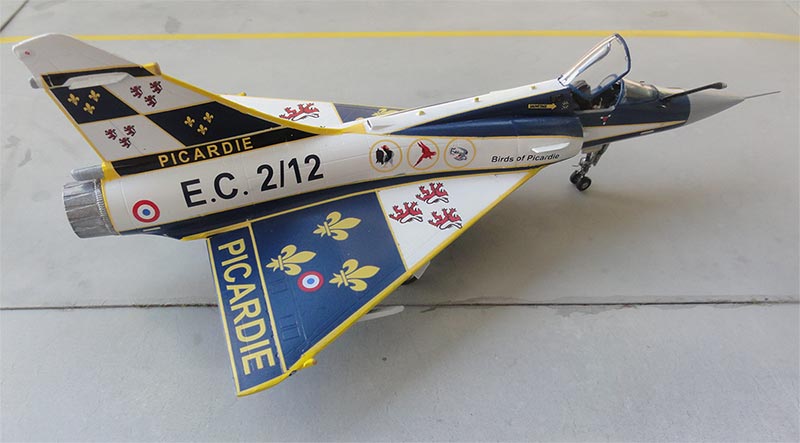 ... in a scenery...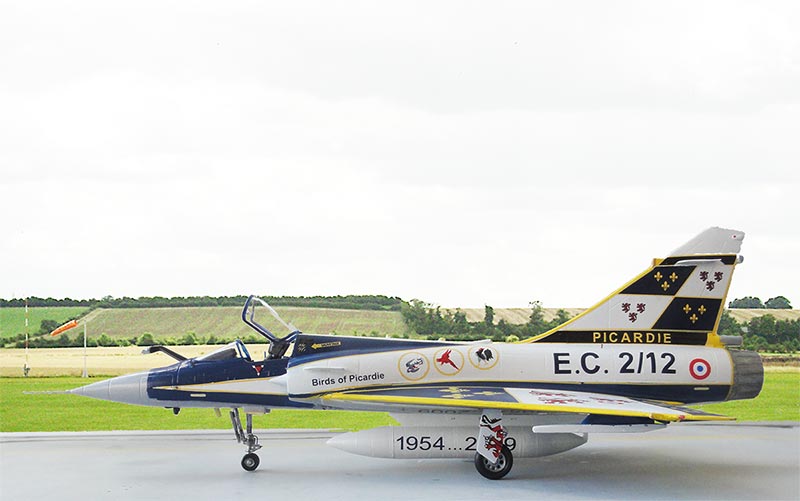 A very nice model!