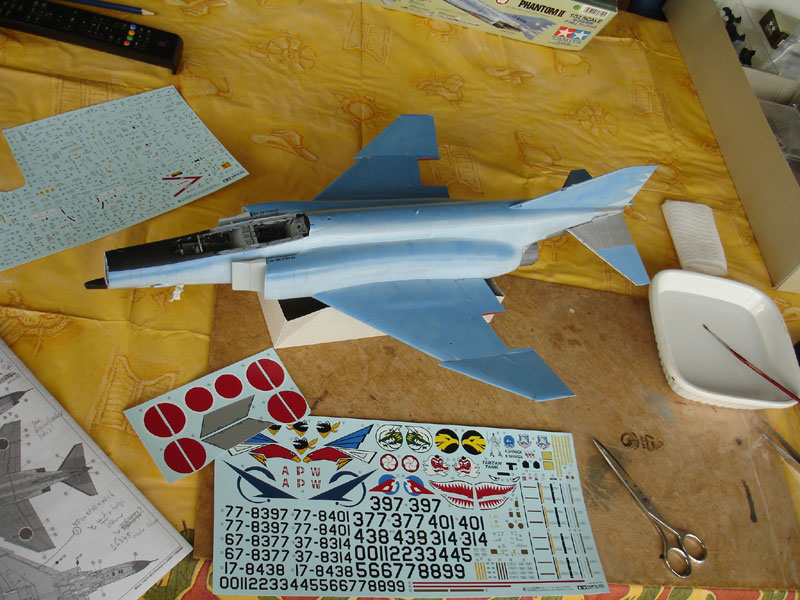 I picked the kit scheme of the JASDF no.305 squadron plane at Hyakuri Air Base.

OK, decalling started on this huge model. Tamiya provides loads of decals and smaller stencils for this plane.
Although the decals are a bit thick, they respond after some time to decalling softening fluid of DACO. This was needed in some areas.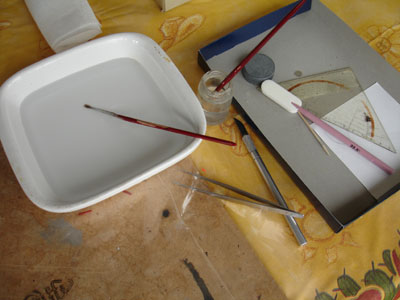 ..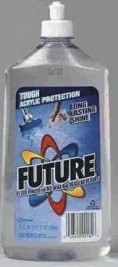 I always use the following sequence when decalling:
1. start a one side at work from there (so upper, lower etc)
2. cut out each decal or a couple of them, but no more than 5 at a time
3. put them in water; for the Tamiya decals soaking them takes quite some time so you will need to keep them in the water
4. pull out when there are (almost) loose
5. have on a piece of plastic bag some Johnson Future/Pledge available set there with a brush. Keep that surface wet.
6. with tweezers take a decals, pull "through the wetted Future so the decal's rear side is wetted with Future
NOTE: when the decal is to complex or big, you can not pull it off its paper backing with a tweezer. In that case wet the model spot/surface with Future prior to applying the decal, sliding it off its backing paper above the appropriate model spot.
7. position decal on the model
8. move exactly in correct position
9. dep dry with a old piece of a T-shirt
10. let dry, done!
All decals were set to this model, it took 3 evenings and afternoons of time.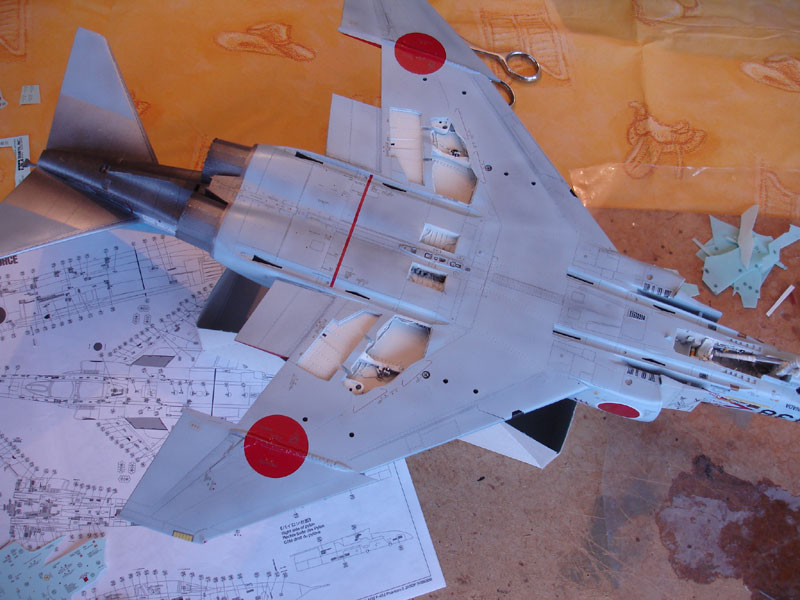 You see all stencilling here, but note that some will be oversprayed later on using the sanme surface colour. This will blend in many decals into the model.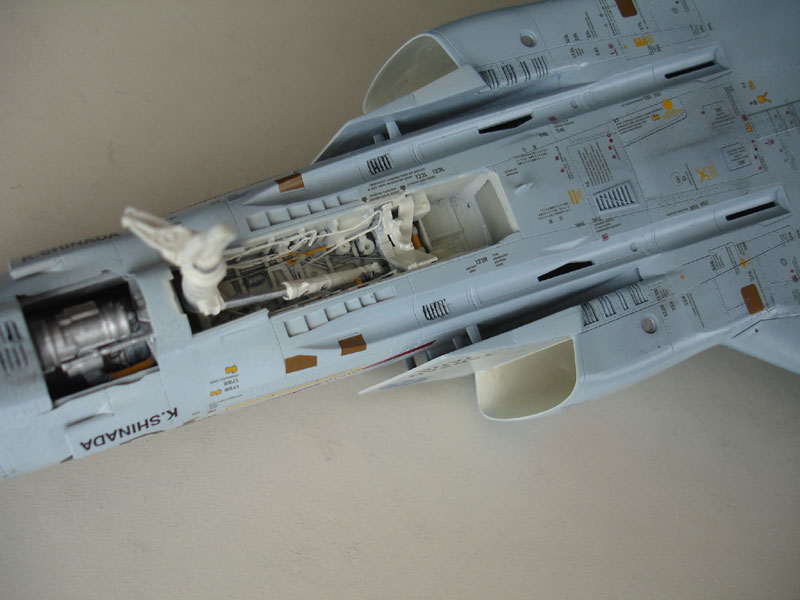 stencils... stencils....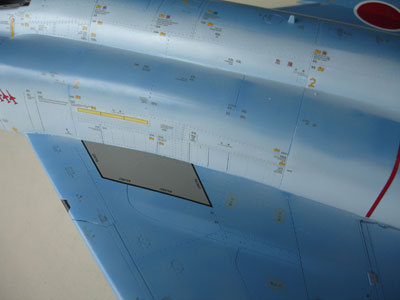 .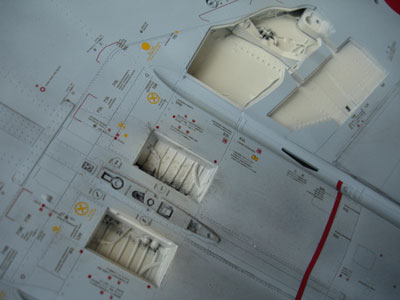 grey panel will receive some grey weathering later on.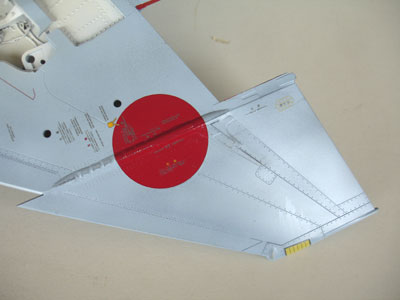 .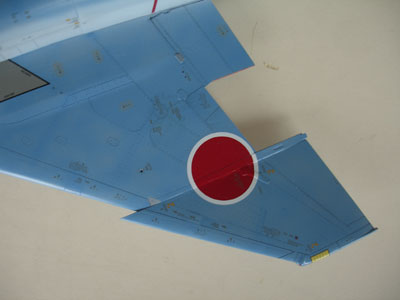 red roundels required some DACO softening fluid to get a perfect fit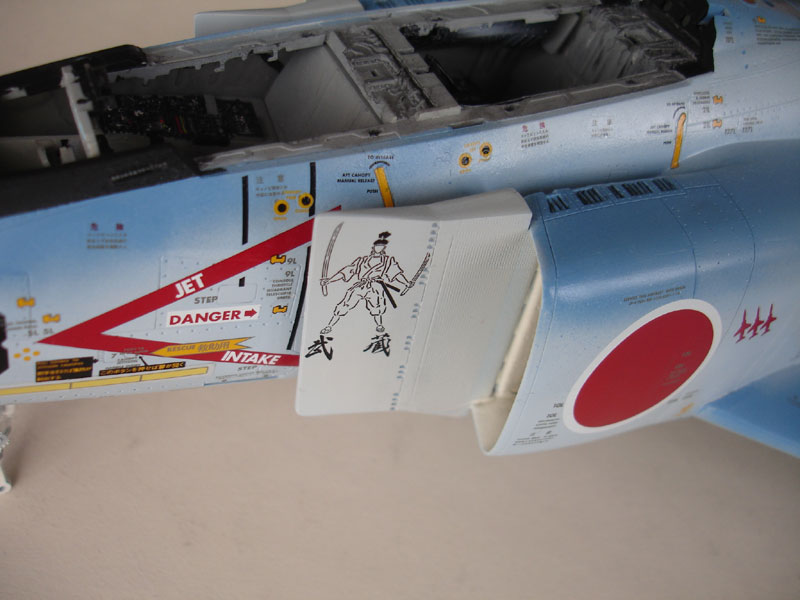 the Samurai figure on the splitter plate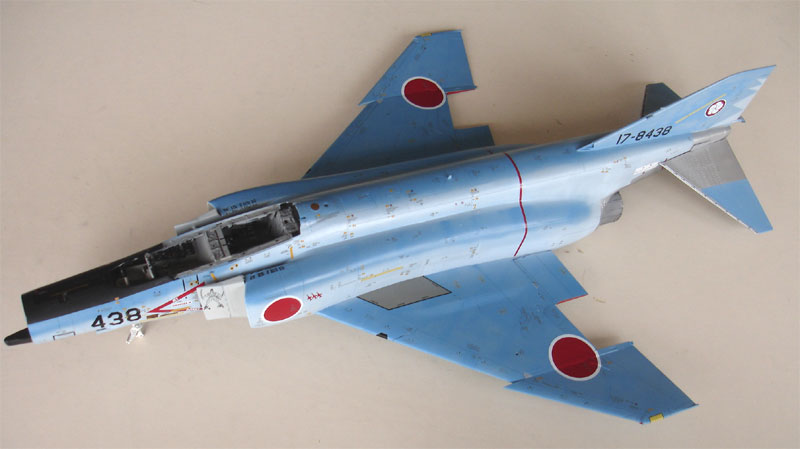 note the red line at the rear, this was cut in 4 pieces to get it straight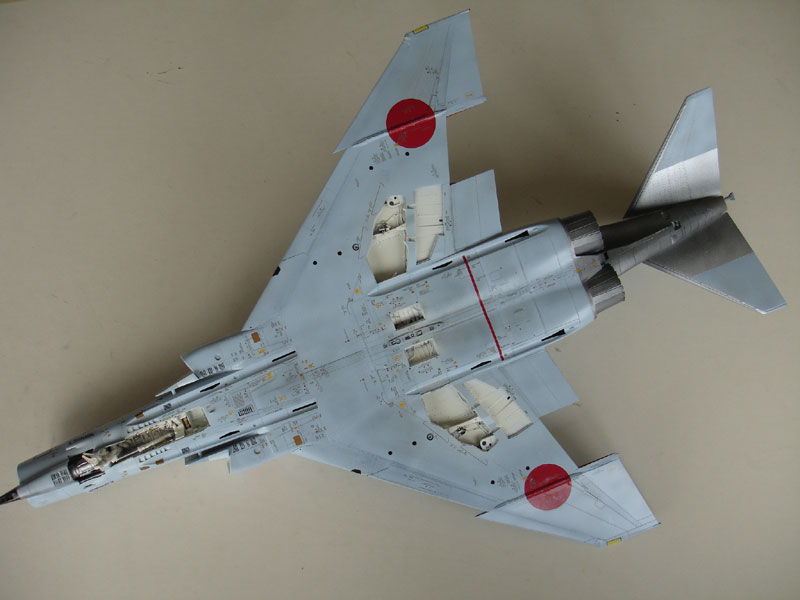 the lower surfaces