The Chinook was issued first as a kit in 1/72 by Aurora (also in 1/48) a long time ago, but in 1996 Italeri from Italy issued a good model in 1/72. Other kits are from Matchbox (Revell).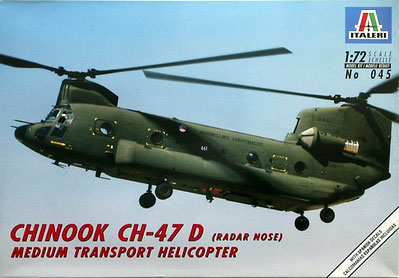 The Italeri kit, no 045, is good. It has the LONGER nose for more modern Chinooks including as used by the KLu and decals...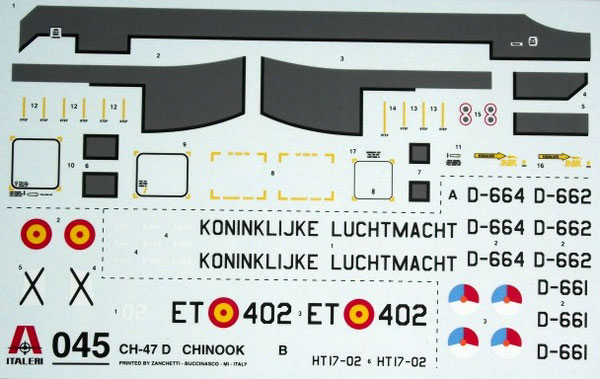 The lower fuselage part needs accurate alignment to fit. The Dutch Chinooks have a "glass cockpit", so you will need to add some monitor screens on the pilot's console (part 6A).
The 2x3 rotor blades need correction:
Make a triangle shape at the inner section of each blade by starting to cut 8 mm from the inner blade with a knife. The blade chord is OK.
For the KLu CH-47D you do not need the antennas on the fuselage side (parts 70A) and the handles (parts 57A). I also detailed the winch and replaced the engine intake screens (59A) with fine mazed mesh.
As the Dutch KLu Chinooks have a very power full engine, they were fitted with an exhaust gass protection plate aft and below the exhaust pipes. (later on, the exhaust pipes were replaced by ones that are tilted more outwards so the plates were not required anymore).
Finally add some antenna's.
The first six (ex RCAF) KLu Chinooks were originally supposed to get a three colour camouflage, but this never materialized. They were finished in enamels: overall Bronze green RAL 6031. (Humbrol 117).
Please note that they are green and not olive drab! The KLu eventually purchased 13 Chinooks with seven new ones being purchased.
The Italeri decals needs some adjustments and replace the Dutch roundels by a set from for example Dutch Decal.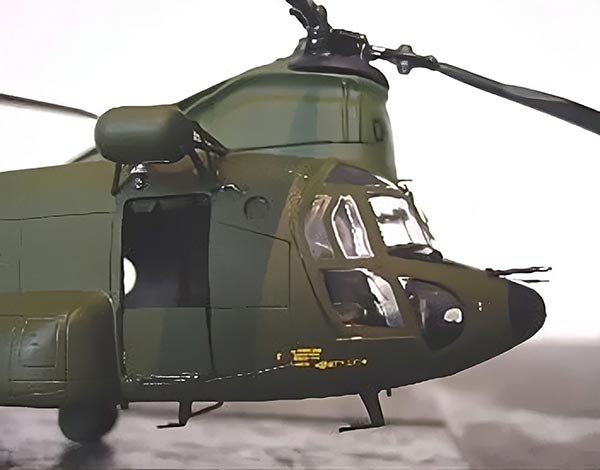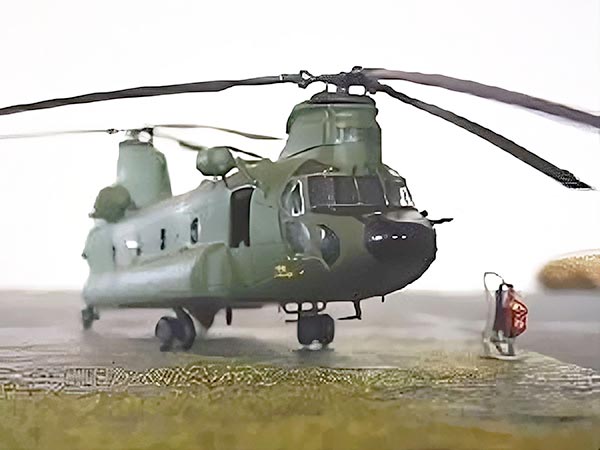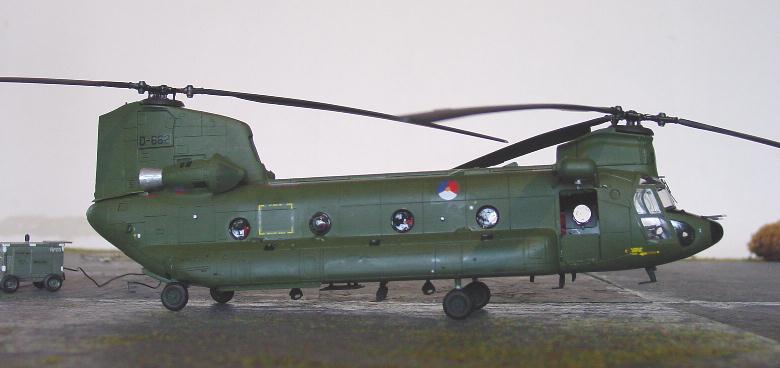 cut out blade area can be seen here...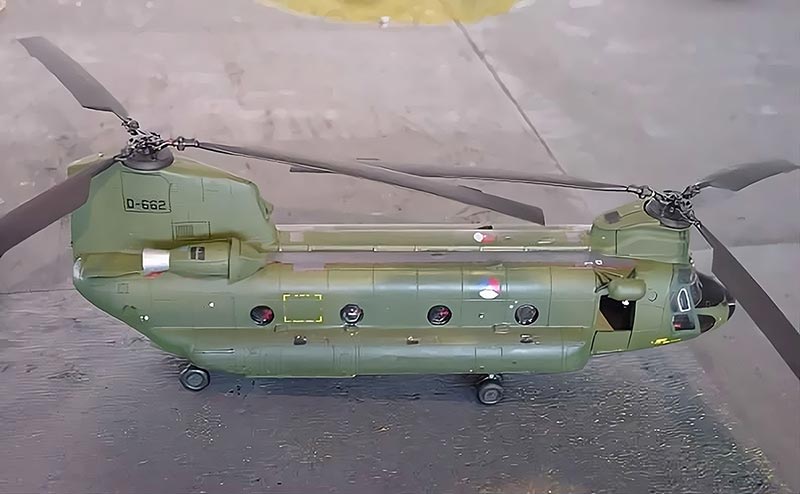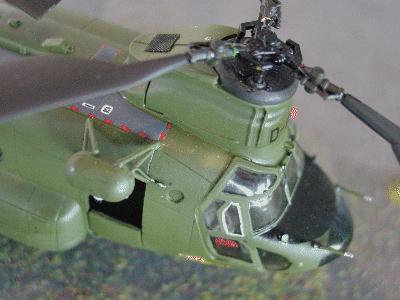 Also, of the kit's decals, the KLu "KONINKLIJKE LUCHTMACHT" titles' letter shape is not accurate and too big; I left them out and will replace it later on (not yet on the model...). And the big walkways on top of the fuselage need red dashed border stripes. -----