The Royal Netherlands Air force operated the German Bolkow Bo-105 light helicopter in the nineteen seventies and eighties. It was used for liaison tasks and never seriously as an anti-tank helo.

In a blister package, the Airfix kit looked like this...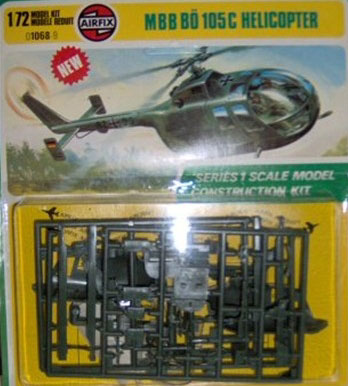 and this in the box with same parts and decals...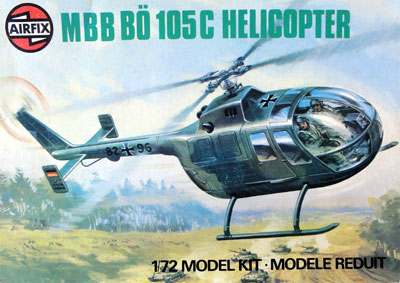 with the scheme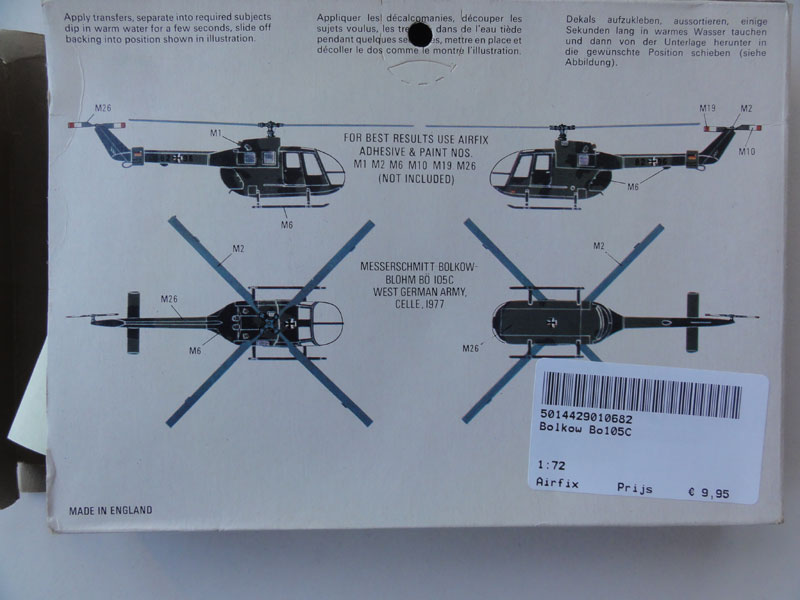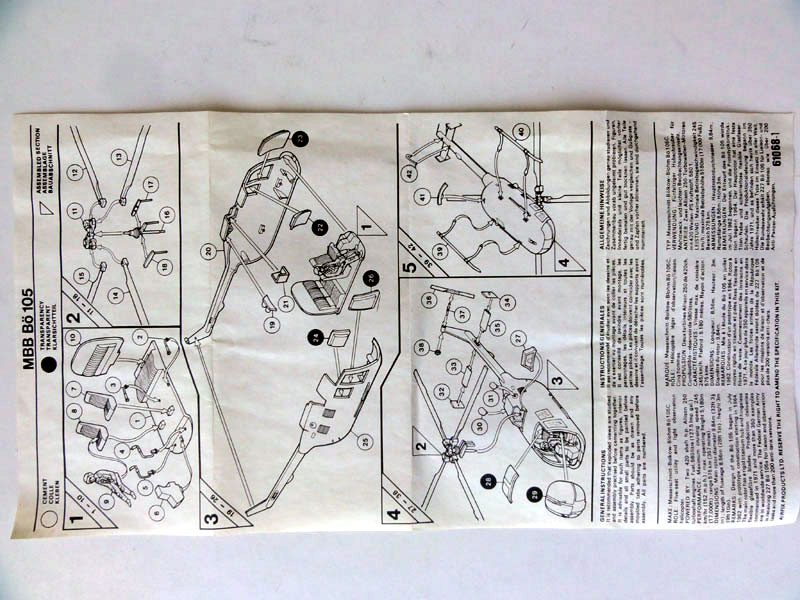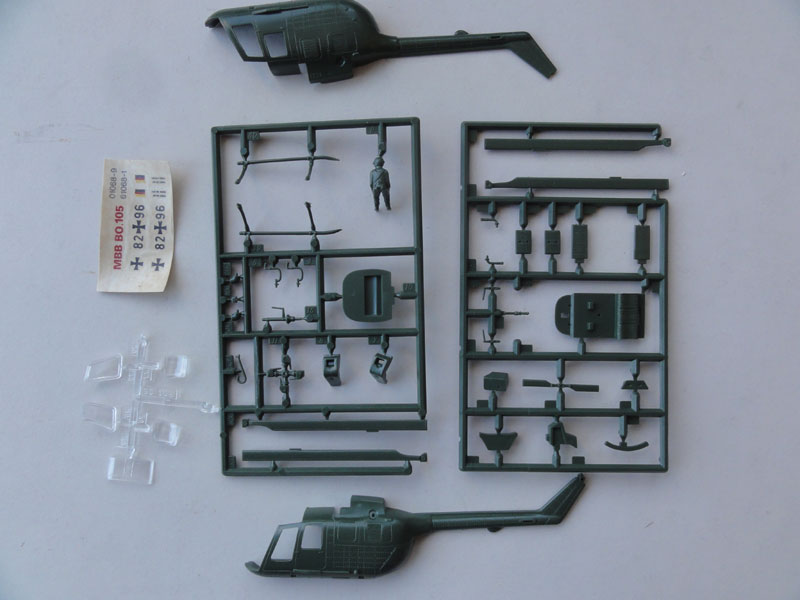 Airfix issued an excellent 1/72 small kit which can be built straight from the box. Finish was in Humbrol 30 "green" enamel with markings coming from an old Dutch IPMS roundel sheet.
The kit was made in the eighties to represent the KLu "Groep Lichte Vliegtuigen" operational unit. (note that nowadays Dutch Decal has good decal sets).