And there it is! A Cougar Model in 1/32 scale

A quick overview of major conversion changes ...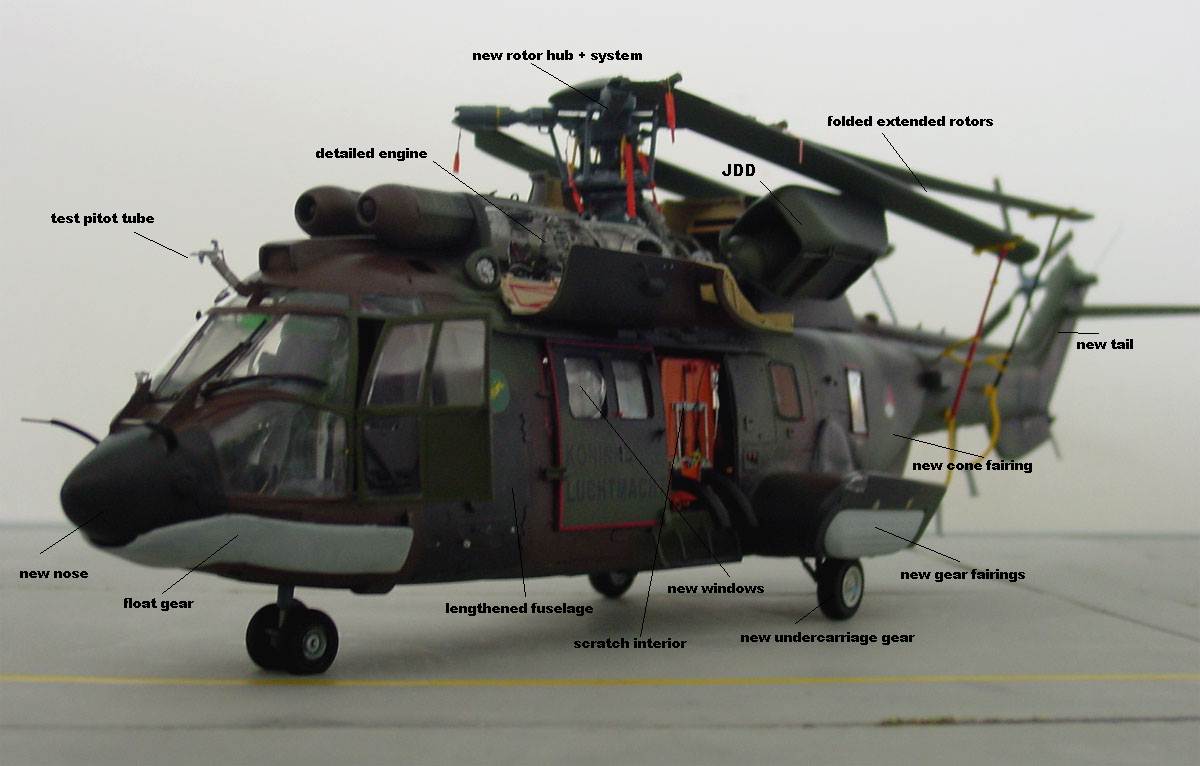 Various views on the completed model. (note: a small number S-440 still to be added on to the nose tipe)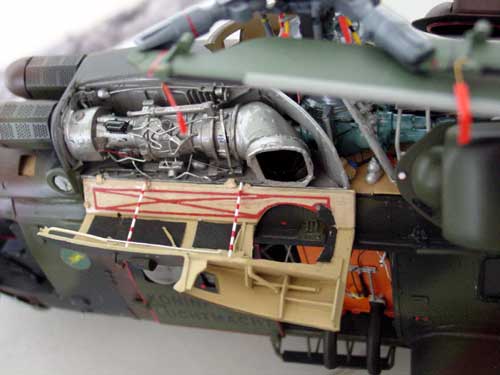 Engine and gear box area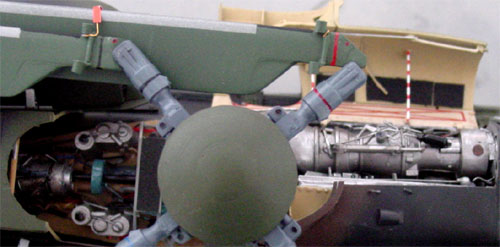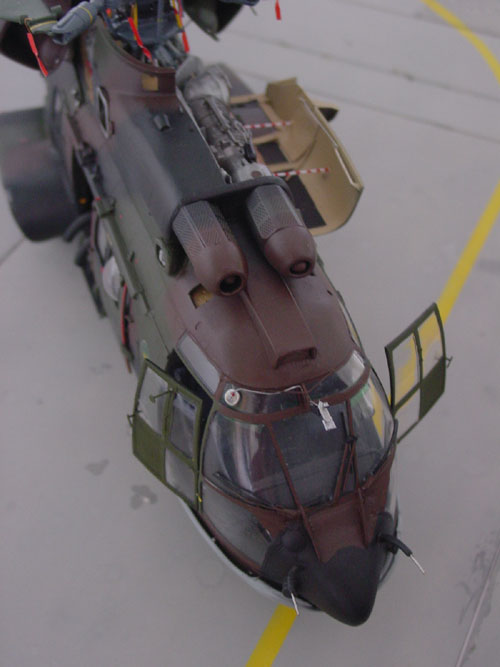 Engine intake filters (in 2 different intake settings)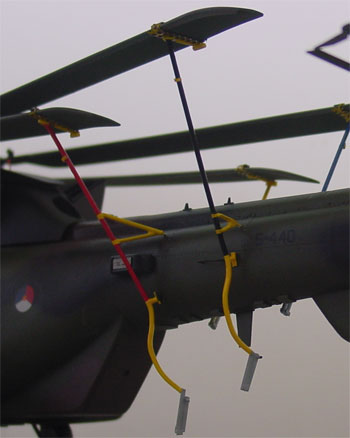 ..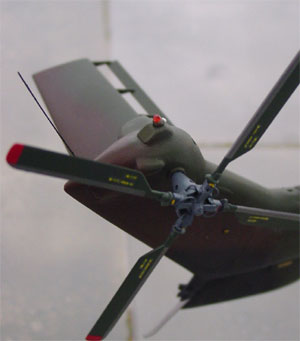 Tail rotor and rods holding the folded rotorblades in place; Red remove before flight flags were also added.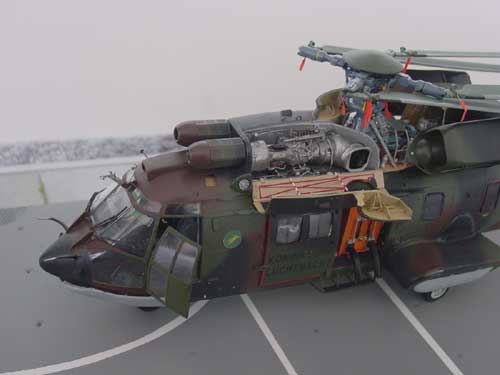 Side view. A small display was made of the naval vessel transport ship deck.